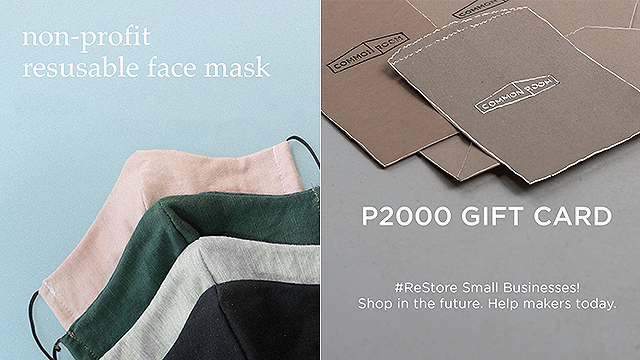 (SPOT.ph) Businesses across the country (and the world) are taking a hit because of the COVID-19 pandemic. Malls are closed indefinitely with only essential services operational, and while it might seem like e-commerce is taking the spotlight, delays with deliveries are inevitable considering the situation—a nightmare for business operations. If big retail companies are suffering, can you imagine how smaller local businesses are dealing with the crisis? Just like bigger companies, micro, small, and medium enterprises have workers and partners they need to provide income for despite the decline in sales.
It's a good thing, though, that the Philippine government is subsidizing registered micro, small, and medium enterprises (MSMEs). It doesn't hurt to extend some help where needed, so if you're looking for local brands you want to support during these tough times, we list some ways you can. 
Also read:
10 Food Charities You Can Donate To Any Time of the Year
10 Filipino Brands That Are Helping in the Fight Against COVID-19
Check out how you can support local businesses during this crisis: 
Bayanihan Bucket (P799) from Anthill Fabric Gallery
ADVERTISEMENT - CONTINUE READING BELOW
Apart from creating reusable face masks, Anthill Fabric Gallery has taken a step further by collaborating with other local businesses for the Bayanihan Bucket—a beautiful woven back made with Abaca Pinanggabol and features an ikat pattern hand-woven by the Daraghuyan Bukidnon Tribe. The Bayanihan Bucket comes with a tea pouch from social enterprise Tsaa Laya, which includes calming flavors with five loose tea bags each. You'll also find an all-natural air mist with a refreshing citrus-mint scent from Luna Maia Purify, as well as two inspirational postcards by artist Abbey Sy. It's also worth mentioning that 20% of the proceeds will be donated to Cebu Food Bank & Soup Kitchen, an initiative by Simply Share Foundation Inc., Rotary Club of Cebu, Mabolo Parish Church, Philippine Navy Reservists, and Rise Against Hunger Philippines—they are all working to provide food packages to urban communities around Cebu.
Available online.
Custom Couple Sticker Set (P7,000) from COUCH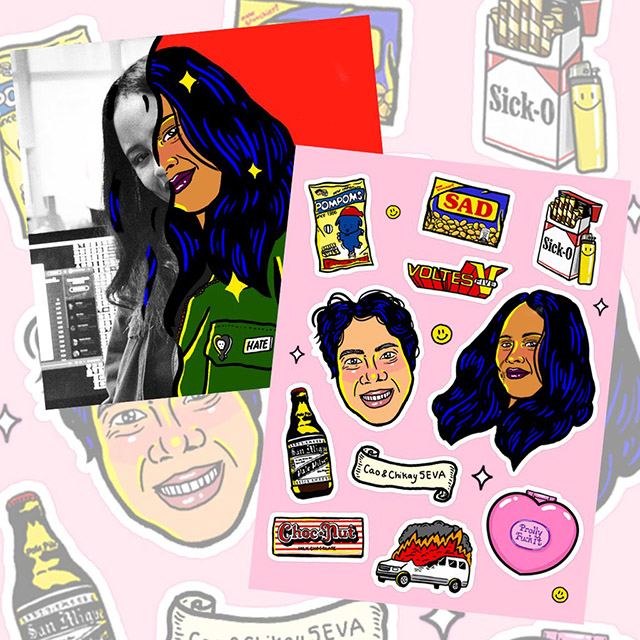 CONTINUE READING BELOW
Recommended Videos
Local brand COUCH is known for their handmade pins, cool tote bags, fun stickers, and other pop-culture inspired knickknacks. To keep their business afloat, they're opening their services so you can have your very own custom-made sticker set which you can share with your beau. Your custom sticker set will include 10 illustrations of you and your partner's favorite items, making it a great gift for your S.O.! 
Available online.
Relief Bundles for Frontliners (from P1,000) from Frankie & Friends General Store
The folks behind Frankie & Friends General Store have created relief bundles for frontliners which you can shop online. There are several bundles you can choose from, ranging from P1,000 to P7,000. The items included in the bundles contain essential products like nutritious snacks and disinfectants created by Frankie & Friends General Store's partner businesses, so not only are you sending care packages to frontliners, you're helping keep small businesses alive, too.
ADVERTISEMENT - CONTINUE READING BELOW
Available online.
PIOPIO Coloring Book (P500) from PIOPIO
Local brand PIOPIO is known for their distinctly Filipino fashion pieces made with handwoven fabrics from local weavers all over the Philippines. They started coming out with DIY kits to help support their partner weavers during the quarantine. Their very first kit was a DIY sewing kit, which included sewing essentials and pieces of fabric and it was such a success, it is now sold out. Their newest DIY kit is a downloadable PIOPIO Coloring Book which features different Inabel patterns and Philippine landscapes. Twenty percent of the proceeds will go to PIOPIO's weaver relief package fund, so you'll be helping out, too!
Available online.
Pledge Gift Cards (P1,700) from Common Room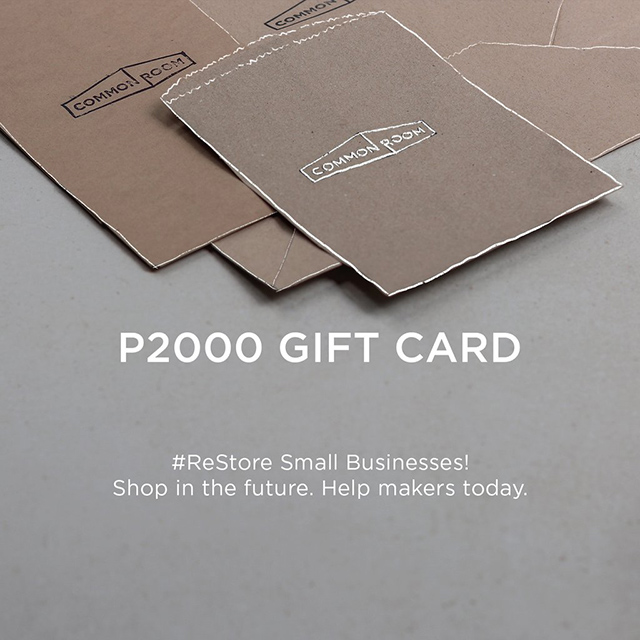 ADVERTISEMENT - CONTINUE READING BELOW
Common Room is letting you avail of Pledge Gift Cards worth P2,000 for only P1,700. This means you get to support small businesses now and shop their products as soon as Common Room's physical stores begin to open. The gift cards will be sent digitally and they're transferrable, which means you can send them to your loved ones as a gift!
Available online.
Non-Profit Bamboo Cotton Face Mask (P35/piece, minimum of 10) from Candid Clothing
Local brand Candid Clothing is known for their sustainable fashion pieces made with factory surplus fabric that won't break the bank. Currently, they've shifted their efforts into creating reusable face masks which are made with moisture-wicking recycled bamboo cotton—each with a pocket inside so you can insert filters for an added layer of protection. Initially, they created the face masks for personal use using scrap fabric, and then they decided to donate some pieces to healthcare workers and other frontliners. Now, they're letting shoppers order their own reusable face masks to help support their garment makers as well as other displaced workers in Rizal. Since they started the initiative mid-March, they've generated enough so that each of their 15 seamstresses can earn an average of P4,670 per week, with drivers earning an average of P600 per delivery route.  
ADVERTISEMENT - CONTINUE READING BELOW
Available online.
Craft From Home (P120 to  P999) from The Craft Central
Home to a variety of local artists and creators, The Craft Central launched a Craft From Home project which lets you download fun activities like creating finger puppets and 3D cut-outs, learning lettering and calligraphy, passing the time with coloring sheets, and more. Each download will provide one warm meal from The Good Tapa which will be distributed to frontliners and communities in need, while the rest of the sales will go to The Craft Central's emergency fund so they can help support their employees who aren't able to work during this time.
Available online. 
Gift Cards That Matter (from P250 to P5,000) from Things That Matter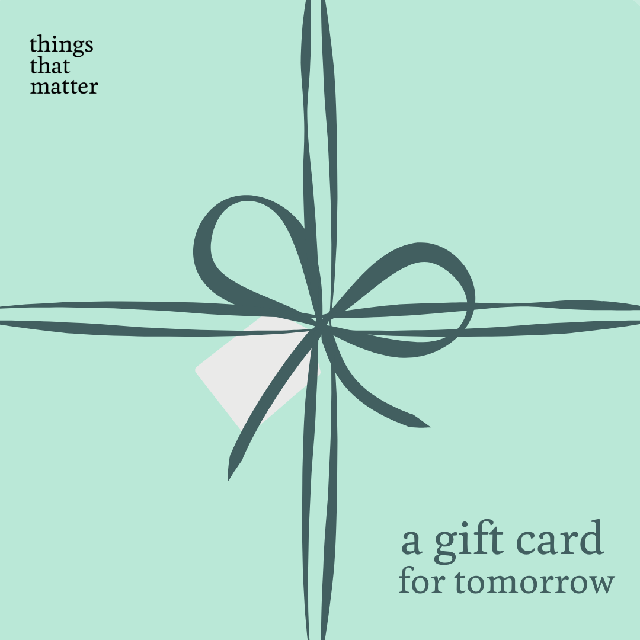 ADVERTISEMENT - CONTINUE READING BELOW
Things That Matter is an online store featuring products curated by the folks behind local brand Rags2Riches. You can show your support for their partner brands by purchasing their Gift Cards That Matter, which start at P250. Availing of these gift cards means you get to support local brands now and redeem whatever item you're eyeing from their online shop once operations are back to normal. Things That Matter carries various items from fashion pieces and accessories to home and lifestyle items.
Available online. 
Dolls Who Dare (P1,499) from Popjunklove
If you've got loved ones on the medical frontlines, show them you care by getting them a handmade plush from Popjunklove. Whether they're a nurse or a doctor, you can have the dolls custom-made to fit the looks of the person you're planning to give the doll to—and it'll even have a name tag stitched on their uniforms for a personal touch! The dolls also come with removable masks as well as a blank note card where you can write a personal message. Apart from making a health worker smile, you'll also help provide for the livelihood of Popjunklove's community of seamstresses, so you're hitting two birds with one stone!
ADVERTISEMENT - CONTINUE READING BELOW
Available online.
Enamel Pins (P395) from Punchdrunk Panda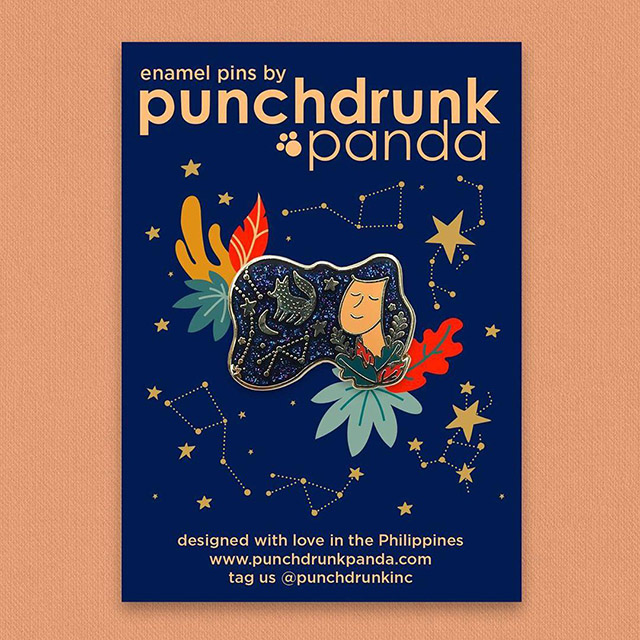 Punchdrunk Panda creates stationery items as well as bags and organizers, but we're currently obsessed with their adorable enamel pins. They recently released a new collection of pins available for pre-order so that they'll be able to support their staff and business during the quarantine. Each pin is P395 and you'll receive your item once the enhanced community quarantine is lifted. For the meantime, you're free to shop a pin or two (or more!) help their workers get by.
Available online. 
Share this story with your friends!
---
Help us make Spot.ph better!
Take the short survey
Load More Stories