(SPOT.ph) You know by now that you need a protective face mask when heading outside—it doesn't matter whether you're going to the office or running errands for your household. In case you want to add some extra layers of protection to your body, we round up some other kinds of protective gear you can shop besides masks. Remember, there's no such thing as being too careful!

Also read:
A Running List of Online Shops in Manila That Sell Reusable Face Masks
Online Groceries, Face Masks + More: Your Ultimate Guide to Shopping in Manila During Quarantine
10 Easy Hacks to Keep Your Face Mask From Hurting Your Ears
Grocery-Shopping in a Pandemic: What It's Like to Be a Quarantine Tribute
Five-Minute Guide: Everything You Need to Know About Protective Face Masks
Besides face masks, here are items that you can use when heading out during this pandemic:
Bucket Hat With Face Shield (P250) from Wear Frida
ADVERTISEMENT - CONTINUE READING BELOW
Coronavirus can spread and be contracted from an infected person's respiratory droplets—which can enter your body through your nose, mouth, and eyes—so protection for your face should be a top priority. We suggest wearing a face shield over your mask to keep your eyes protected and to help you to keep your hands off your face in case you come into contact with contaminated surfaces. This shield from Wear Frida keeps you covered from forehead to chin and even comes attached with a bucket hat to help shade your face from the sun on hot days.
Available online.
Shoe Cover (P300) from Drykicks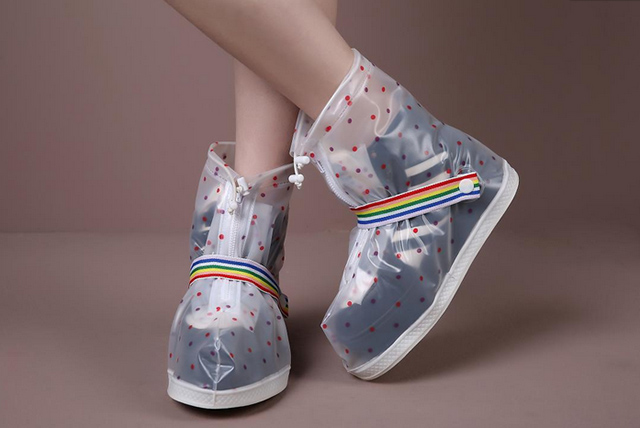 ADVERTISEMENT - CONTINUE READING BELOW
Recommended Videos
Hopefully you've been following the Department of Health's recommendation to disinfect and remove your shoes before entering your home. You can also keep your kicks extra safe from stray dirt and bacteria with these shoe covers from Drykicks. The shoe covers are also great to keep your white sneakers safe from unexpected rainfall. Plus, they come in several cute designs—from plain to polka-dotted to floral and more.
Available online.
Transparent Latex Gloves (P535/50 pieces) from Kisscase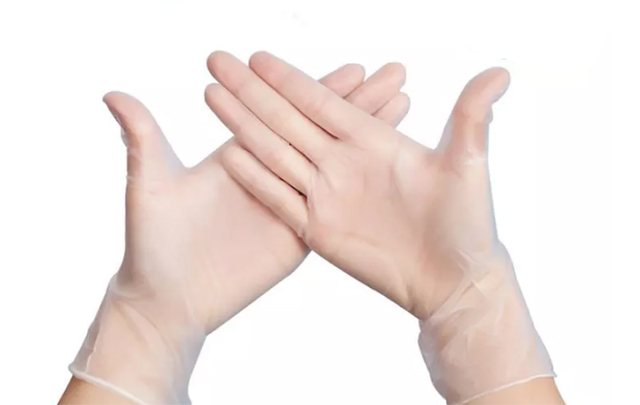 ADVERTISEMENT - CONTINUE READING BELOW
The Centers for Disease Control and Prevention recommends gloves made with a latex material for keeping safe from COVID-19. Your hands casually touch many more things than you might expect—from your personal belongings to exposed surfaces like hand railings, elevator buttons, car doors, and more. Use these disposable gloves from Kisscase for times when you cannot wash your hands but need some form of protection for them. Don't forget to wash your hands with soap as soon as you dispose of your gloves and to avoid touching your face throughout the day while wearing them.
Available online.
Bunny Suit (P500) from Craft Clothing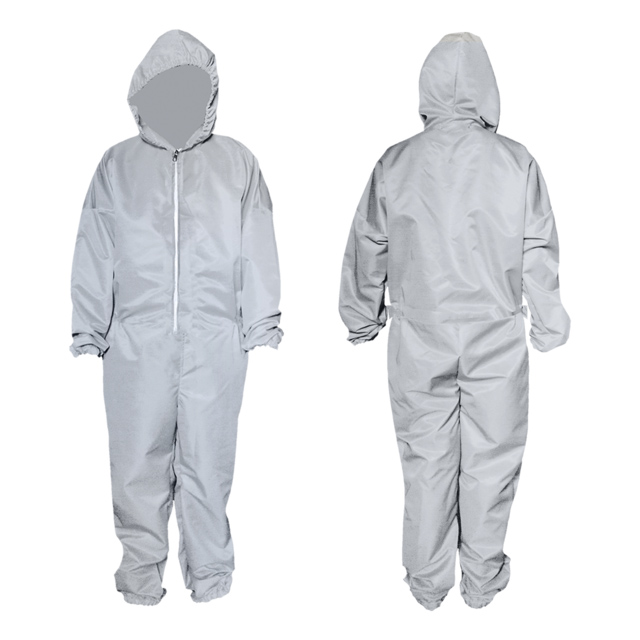 ADVERTISEMENT - CONTINUE READING BELOW
There are many kinds of wearable personal protective equipment you can shop and the zip-up suit type is one of the most popular designs. You can wear it over your normal clothes when heading out to ensure maximum coverage from head to toe. You can try this PPE suit from Craft Clothing if you're looking for one that's budget-friendly. It's washable and comes in several different colors, too.
Available online.
Protech Jacket (P950) from Gameville Sportswear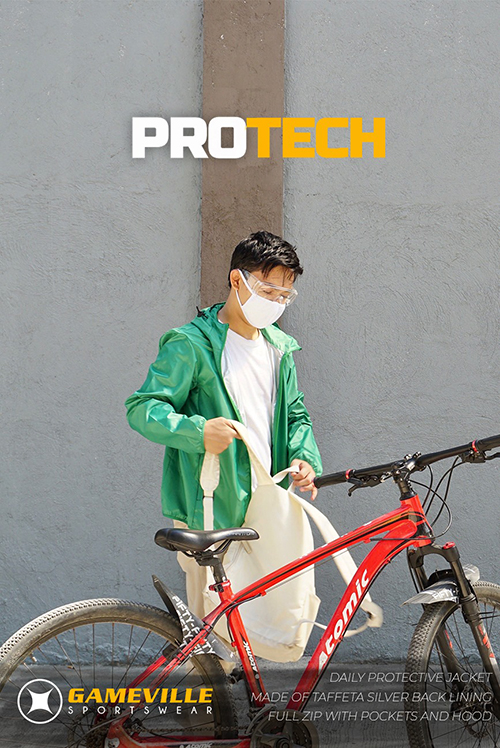 ADVERTISEMENT - CONTINUE READING BELOW
This protective jacket from Gameville Sportswear is made from taffeta silver back lining, a material that has been used to create several varieties of PPE and is approved by local and international experts. You can throw it on over any outfit before leaving the house for a quick, added layer of protection. It's also lightweight and water-proof—perfect for when the rainy season comes around.
Available online.
Isolation Gown Set (P599) from Eika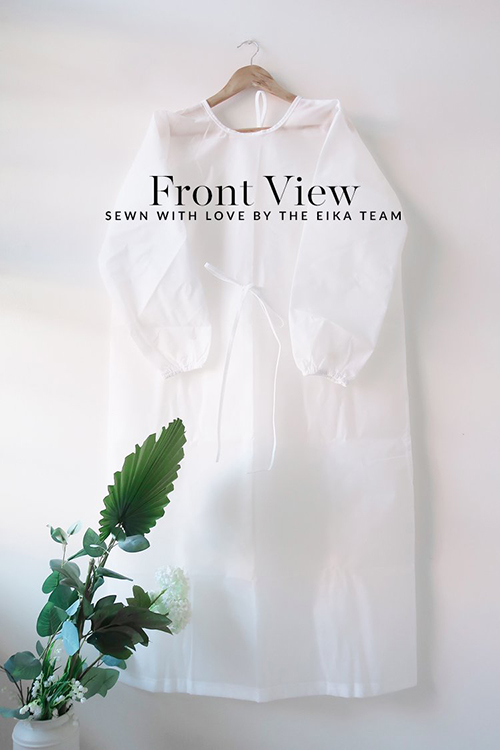 ADVERTISEMENT - CONTINUE READING BELOW
You may find a protective gown to be a little more comfy and fuss-free than a full body suit as it's easier to slip on over your clothes and provides a little more breathing room for your body—not to mention, will feel much breezier in our tropical climate. Try this water-repellent gown from swimwear brand Eika, which is available in blue and white. It features a lightweight, washable material that can be used over and over. Just be sure to wash it after each wear! Each set comes with a head cap and shoe covers.
Available online.
Earsavers (P15) from 3 Saints Apparel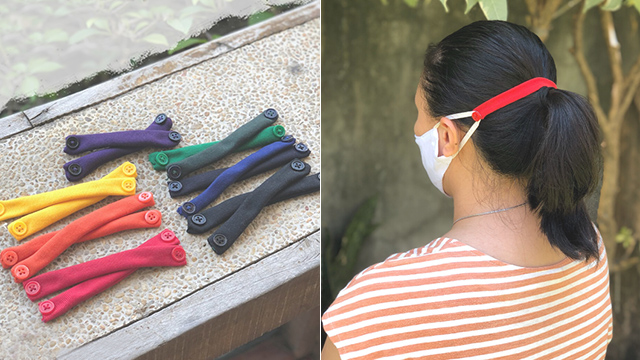 ADVERTISEMENT - CONTINUE READING BELOW
In case your go-to face mask tends to get uncomfortable or slip off, 3 Saints Apparel's Earsavers will be a lifesaver. They're basically a thick fabric band with buttons on either side that you can attach to the elastics on your face mask. They feature a stretchy construction that promises a snug and comfortable fit. This will prevent any chafing or scratching against the back of your ears while also keeping your mask secure—you wouldn't want to risk it slipping off in public spaces after all. They come in a variety of colors and you can cop one for just P15!
Available online.
No Touch Tool (P250) from Nelwood
ADVERTISEMENT - CONTINUE READING BELOW
This handheld wooden device from Nelwood seems almost too simple, but it's a handy tool that will save you a lot of trouble each day. The No Touch Tool can be attached to your keys, belt loop, or bag like a keychain and you can use it anytime you need to touch surfaces. Think of it as an extension of your hand, made specifically for dealing with elevator buttons, ATM machines, doorbells, and the like.
Available online.
Share this story with your friends!
---
Help us make Spot.ph better!
Take the short survey
Load More Stories