Top Tech: The Best Gadget Releases of 2020
These game-changing gadgets got tech junkies excited.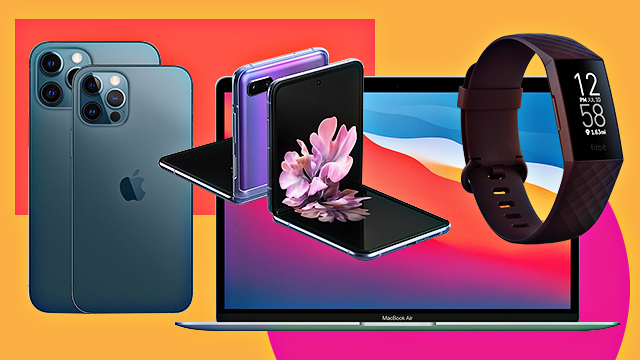 (SPOT.ph) The year 2020 shouldn't count—yes, we agree and we'd give anything to get a restart (or delete) button, but while the global crisis did make the world come to a halt, we can't say that nothing good came out of the worst year in our lifetime. For one, global tech giants were still able to roll out some pretty exciting gadgets this year that brought some life to tech junkies all over the world. So, here's a quick rundown on some of the best gadget releases of 2020—from smartphones to tablets to laptops to cameras, and more.
Also read:
Noise-Cancelling Headphones, Power Banks + More: Gadgets to Up Your Work-From-Home Game
10 Gadgets All the Cool Kids Used to Have
From smartphones to laptops, here are the Best Gadget Release of 2020:
iPhone 12 Series (starts at P43,990)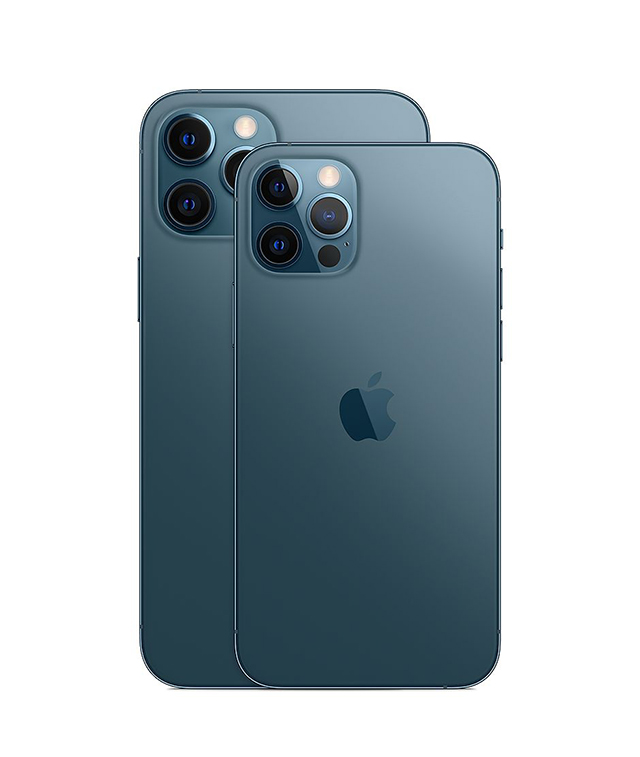 ADVERTISEMENT - CONTINUE READING BELOW
Probably one of the most anticipated releases, the iPhone 12 series might have been delayed by a month, but we'll take it. Apple's most coveted lineup of smartphones was the talk of town ever since the release of the iPhone 11! The iPhone 12 series includes four models: the iPhone 12 Mini (starts at P43,990/64 GB), iPhone 12 (starts at P49,990/64 GB), iPhone 12 Pro (starts at P62,990/128 GB), and iPhone 12 Pro Max (starts at P68,990/128 GB). All models feature flat edges (similar to the iPhone 5 which was launched in 2012) and came in a brand-new color: Pacific Blue.
CONTINUE READING BELOW
Recommended Videos
Available online and at authorized Apple resellers nationwide.
Samsung Galaxy S20 (starts at P49,990)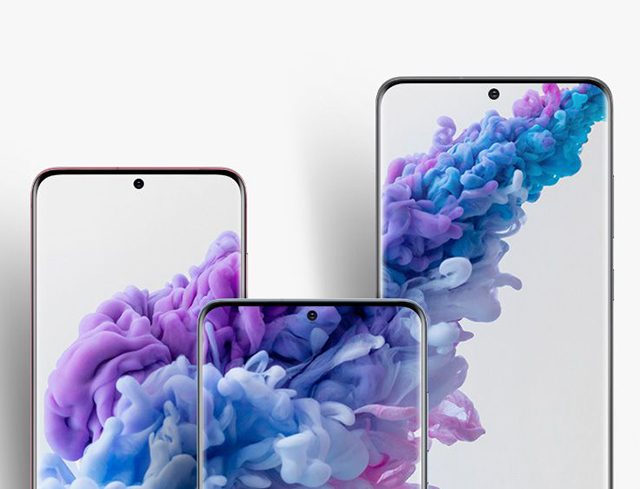 Before the pandemic blew up, Samsung dropped the Galaxy S20 series which includes the following models: the S20 (P49,990), S20+ (P55,990), and S20 Ultra (P69,990) which come in 6.2, 6.7, and 6.9-inch displays, respectively. What's notable about these smartphones is that the cameras have up to 108 megapixels, which lets you take crisp photos every time. The camera can also shoot 8K video quality for high-definition video footage. Plus, the phone is water-resistant and can hold up to 1 TB of storage space with a microSD card—much like an external hard drive! 
ADVERTISEMENT - CONTINUE READING BELOW
Available online and at Samsung stores and retailers nationwide.
Motorola Razr 5G (P72,990)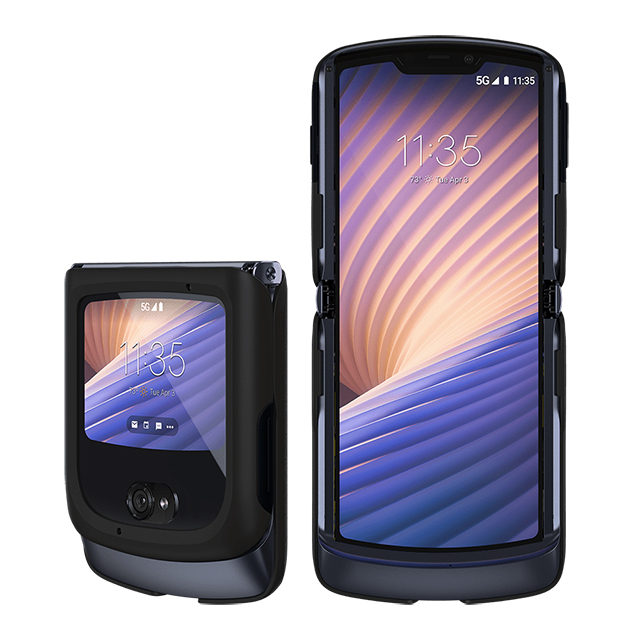 Throwback to 2004 when everyone you knew had a Motorola Razr! Fast forward to 2020, the popular mobile phone from the mid-2000s has been upgraded into a cool touch-screen flip phone: the Motorola Razr 5G. The phone is equipped with a 48-megapixel rear camera (OIS and Quad Pixel) and a 20-megapixel front camera for high-quality selfies. It also has a fingerprint scanner on the back of the phone so you can unlock your smartphone effortlessly. Your tween self would probably be squealing in awe at the leveled-up version of the phone of the mid-aughts!
Available at authorized Motorola resellers.
Samsung Galaxy Z Flip (P55,990)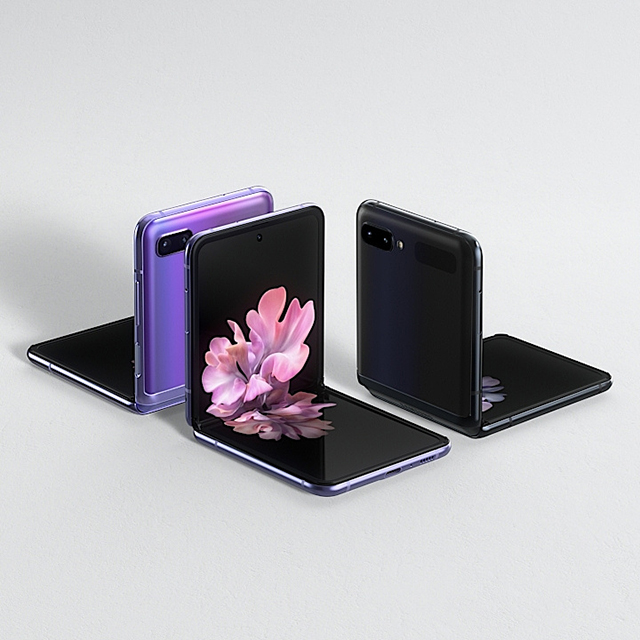 ADVERTISEMENT - CONTINUE READING BELOW
The Samsung Galaxy Z Flip is another touch-screen flip phone that was launched in 2020—and we can't deny how eye-catching it is. When folded, it can fit right into the palm of your hand or in your jeans' pocket—perfect if you prefer smaller, more compact phones. The Z Flip has a 6.7-inch display when unfolded and is equipped with a 12-megapixel wide- and ultra wide-angle rear camera system and a 10-megapixel front camera. It also has a fingerprint scanner on the side of the phone for easy unlocking.
Available online and at Samsung stores and retailers nationwide.
Samsung Galaxy Note 20 (P53,990)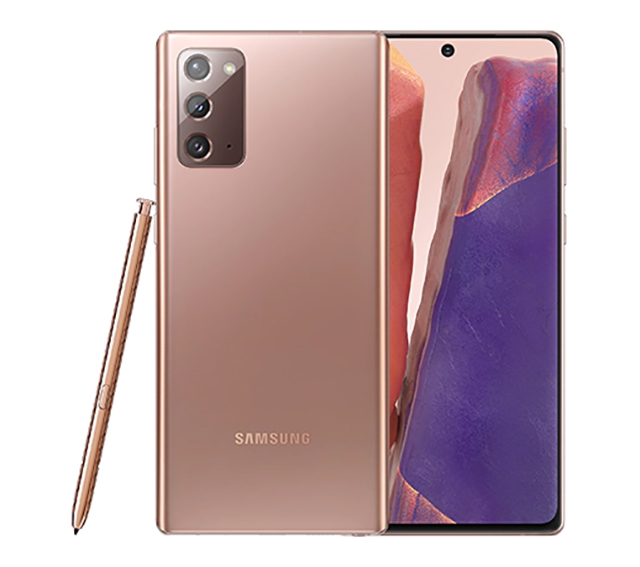 The Note series continues: The Samsung Note 20, which was released in August, features a 6.7-inch Super AMOLED Plus display for a rich viewing experience, a 12-megapixel main camera, 12-megapixel ultrawide, and 64-megapixel telephoto camera, with 30x zoom—perfect for shutterbugs who love taking photos of anything and everything. They're ideal for gaming, too, as it's equipped with a Qualcomm Snapdragon 865 Plus processor which is at least 25% faster than its predecessor—and yes, that means no lag!
ADVERTISEMENT - CONTINUE READING BELOW
Available online and at Samsung stores and retailers nationwide.
ASUS ROG Zephyrus G14 (starts at P64,995)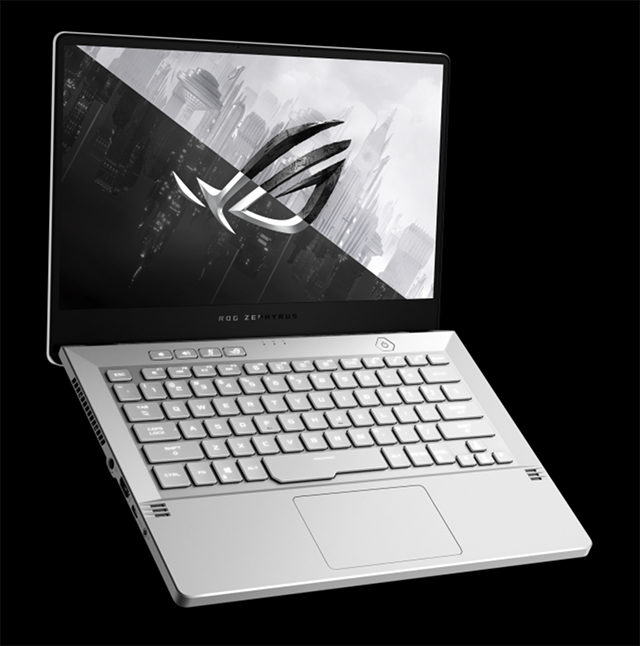 The ASUS ROG Zephyrus G14 is the perfect laptop for gamers, thanks to its powerful specs that can handle hours of playtime. It's equipped with an AMD Ryzen 9 processor and RTX 2060 Max-Q that can handle rigorous tasks and delivers smooth graphics. It's quite light at 1.6 kilograms for a laptop that's built for gaming.
Available online and at authorized ASUS retailers.
Dell XPS 15 9500 15.6" Laptop (P78,900)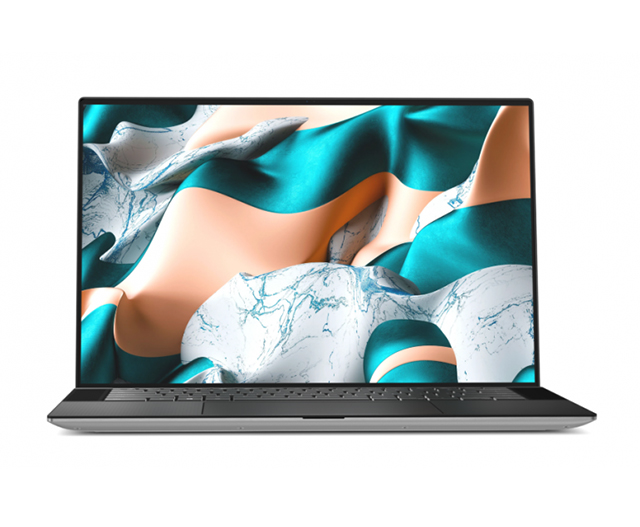 ADVERTISEMENT - CONTINUE READING BELOW
The XPS 15 is a sleek 15-inch laptop from Dell that's equipped with a 16:10 display, giving you a stunning viewing experience. It houses a 10th Generation Intel® Core™ i5-10300H—a powerful processor that offers fast performance that can handle intensive tasks like video editing and even gaming. Plus, it has an Eyesafe® display which reduces blue light while keeping graphics vibrant—this means it's less straining and less harmful for your eyes.
Available online and at authorized Dell retailers.
Lenovo Yoga Slim 7i Carbon (P59,995)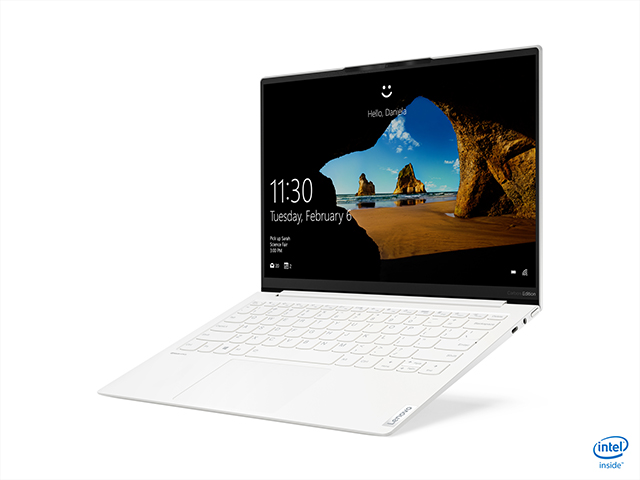 The Yoga Slim 7i Carbon comes in a gorgeous Moon White color that's chic and #aesthetic, giving it a clean look—great for those who love anything minimalist. Apart from its no-nonsense design, the 13-inch laptop weighs only 966 grams which is only about two pounds (for comparison, a 13-inch MacBook is three pounds) and has a sleek 14.22-millimeter profile. Aside from its incredible portability and beyond its delicate look, the laptop is also designed to endure knocks and bumps and everyday wear-and-tear. Fun fact: The laptop underwent Lenovo's in-house reliability test and nine military-grade tests for durability. Another key feature of the laptop is its long-lasting battery life with fast-charging capabilities. It can last up to 13 hours of office work and with Rapid Charge Boost4 technology, it can give you up to two hours of battery life with just a 15-minute charge.
ADVERTISEMENT - CONTINUE READING BELOW
Available at authorized Lenovo retailers.
Apple MacBook Air M1 (P54,990/256 GB, P68,990/512 GB)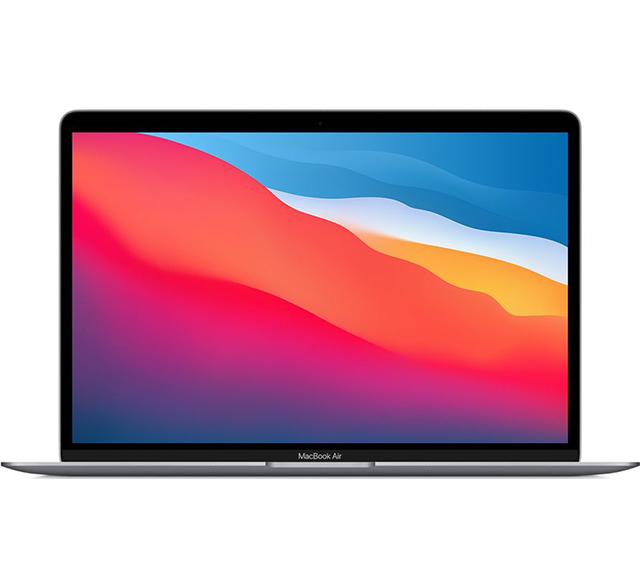 The new MacBook Air is Apple's thinnest and lightest notebook, so if you're looking for a laptop that you can bring with you everywhere without weighing you down, this is it. It's also equipped with Apple's M1 chip—the fastest CPU they've ever made—which means you can do intensive tasks on the new MacBook Air with no problems. Plus, the newest model has up to 18 hours of battery life—the longest ever in a MacBook Air!
Available online and at authorized Apple resellers nationwide.
iPad Pro 2020 (starts at P47,990)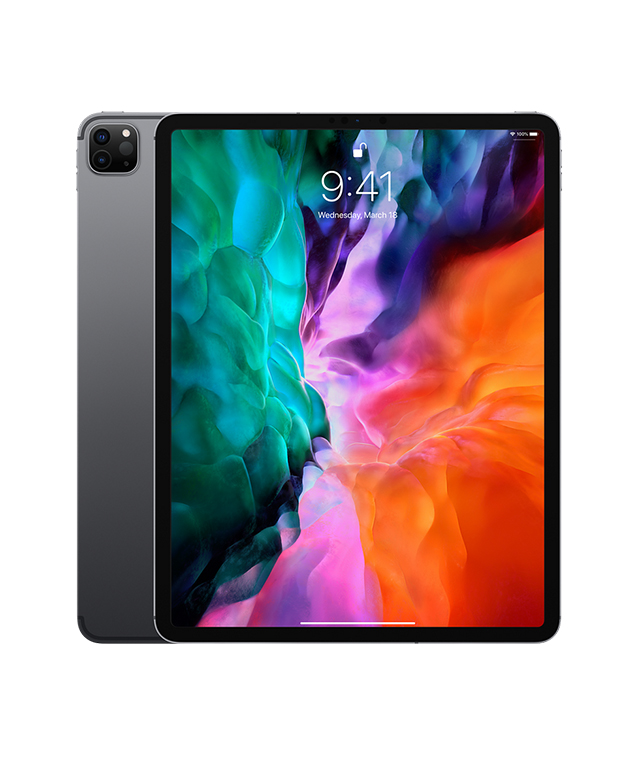 ADVERTISEMENT - CONTINUE READING BELOW
Apart from the iPhone 12 series, Apple dropped the iPad Pro 2020—a game-changing tablet that's powerful enough to replace a laptop. We say that because the iPad Pro (starts at P47,990) can be used with touch, pencil, keyboard, and now, even a trackpad!  It has a sleek design and edge-to-edge Liquid Retina display which offers an immersive viewing experience. The tablet is also equipped with a 10-megapixel ultra-wide camera and a 12-megapixel wide camera for stunning shots on the go. It houses Apple's A12Z Bionic chip, which basically means its got a powerful processor that lets you work faster and smoother.
Available online and at authorized Apple retailers.
Sony PlayStation 5 (starts at P23,990)

Christmas came a little early for gamers this year because of the launch of the pre-orders for Sony's highly anticipated PlayStation 5. The popular gaming console is decked out in a futuristic look with its predominant white color and black accents for both the console and the joystick. It comes in two variants: a standard version which comes with a 4K Blu-ray disc player (P27,990), and a Digital Edition (P23,990), which doesn't have the disc drive.
ADVERTISEMENT - CONTINUE READING BELOW
Xbox Series X (P35,995)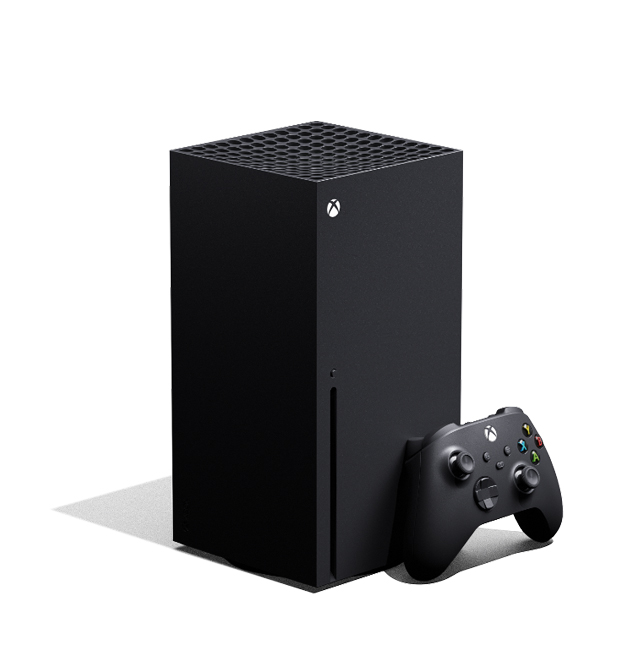 The Xbox Series X boasts 4K video quality and a frame rate of 120FPS for smooth graphics—pair that with 3D Spatial Sound and you'll get an immersive, lifelike gaming experience. The new Xbox also houses a custom SSD which loads games significantly faster. Plus, it has a neat Quick Resume feature that lets you seamlessly switch between different titles and pick up where you left off for any game. Neat, right?
Available at DataBlitz.
Fitbit Charge 4 (P9,590)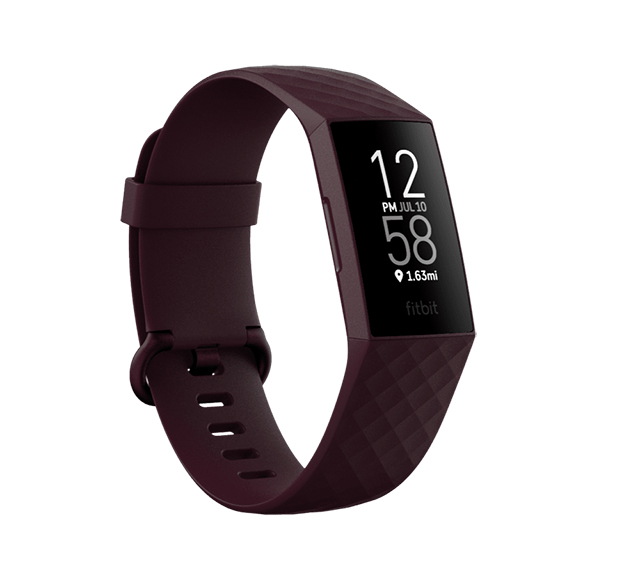 ADVERTISEMENT - CONTINUE READING BELOW
This year, Fitbit came out with the Charge 4—a sleek, swim-proof fitness tracker that's so lightweight, it doesn't feel like you're wearing anything on your wrist. The Charge 4 can track your Active Zone Minutes, Sleep Score, 24/7 Heart Rate, and can even let you control your Spotify with just a few taps on your wrist. It has an impressive sleep tracker which offers personalized insights about your sleep quality, helping you improve your sleeping habits.
Available online.
Apple Watch Series 6 (starts at P22,990)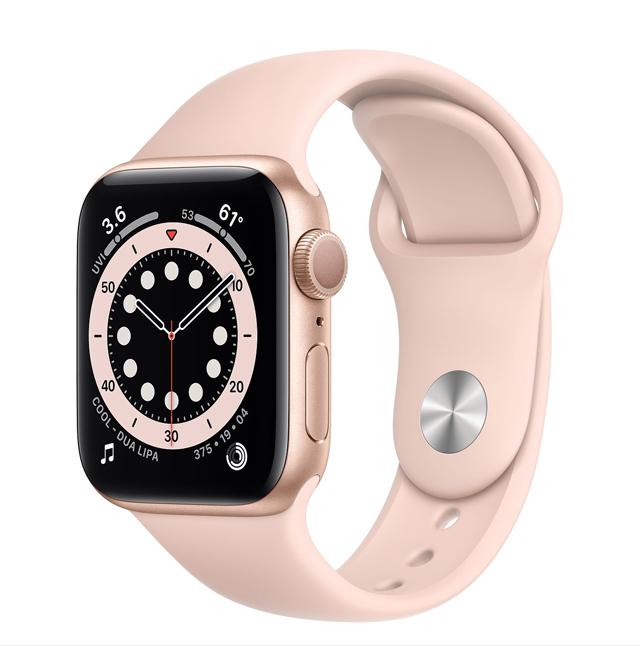 The Apple Watch Series 6 was revealed in mid-September and one of its key features include the capability to check blood oxygen in just 15 seconds, giving you a good measure of your overall respiratory health. The new smartwatch also houses the S6 processor which is 20% faster than the S5 processor used for the Apple Watch Series 5. Plus, it finally has an Always-On Display which lets you see the time whenever you want without having to wait for the watch's face to light up!
ADVERTISEMENT - CONTINUE READING BELOW
Available online and authorized Apple retailers.
Amazfit Bip S (P5,499)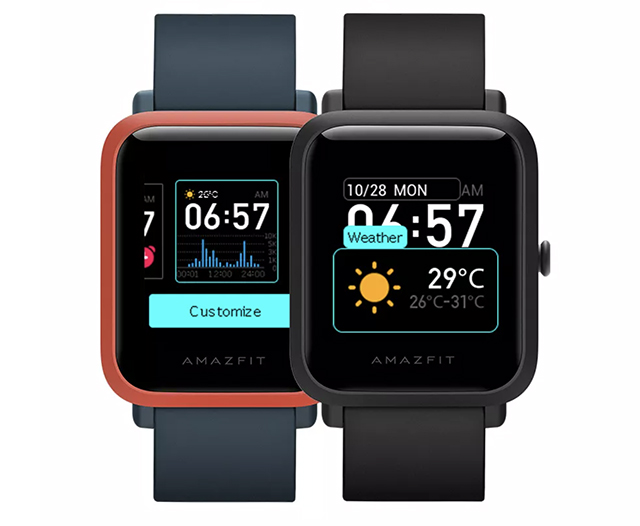 Looking for a smartwatch that you barely have to charge? Amazfit Bip S has an impressive 40-day battery life! Apart from that, it's also ultra lightweight at 31 grams, water-resistant for up to 50 meters, and has a built-in GPS.  It has 10 sports modes, an optical heart rate sensor, and push notifications. You also don't need to worry about device compatibility, as it works on either Android or iOS devices. All that for less than P5,500 and you get a smartwatch that gets the job done and is bang for your buck.
Available online.
Sony WH1000XM4 (P19,9990)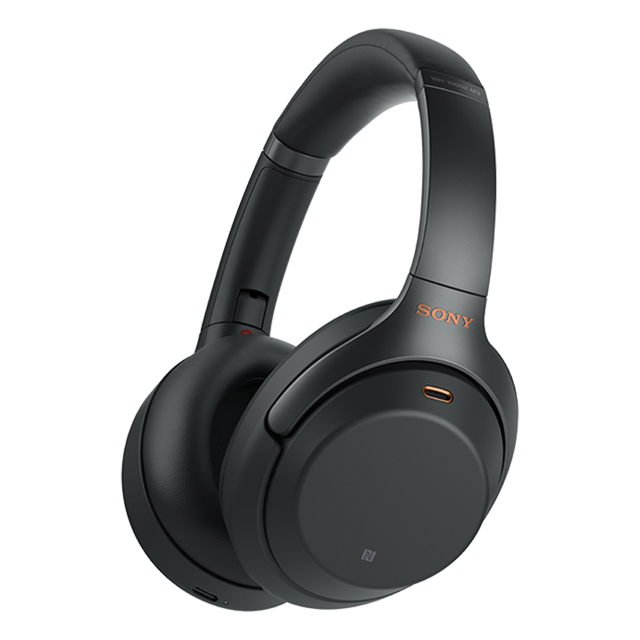 ADVERTISEMENT - CONTINUE READING BELOW
Ask any tech junkie or audiophile for a wireless headphones recommendation, and the Sony's WH1000XM4 will surely make it to the top of that list. These headphones are the predecessor of the WH-1000XM3 (which also has a good rep), except it has better noise-cancellation and improved audio quality, so you can enjoy your favorite tunes the way they're supposed to sound. It also has a handy auto-play and auto-pause feature which basically detects when you're in the middle of a conversation so you won't have to keep hitting that pause button or lowering the volume of your favorite tracks. Best part? It has up to 30 hours of playtime on a full charge and up to five hours of playback after 10 minutes of charging!
Available at Sony stores and retailers.
Apple AirPods Max (U.S. $549, roughly P26,462)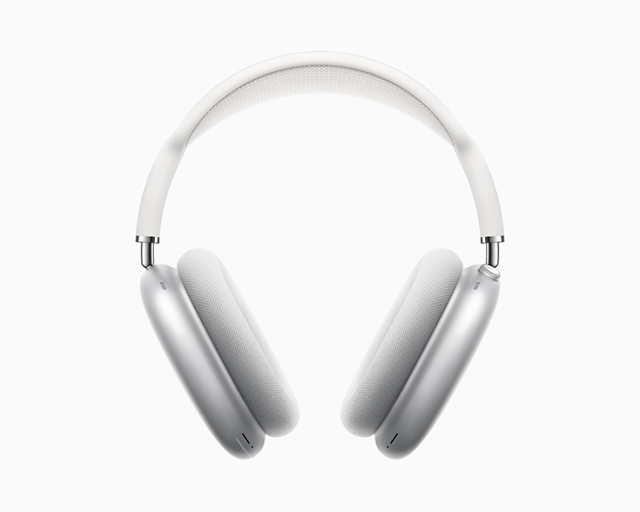 Apple surprised gadget junkies by dropping the AirPods Max in the beginning of December. In true Apple fashion, the headphones feature a sleek, minimalist and almost futuristic design with a stainless-steel headband lined with knit mesh canopy that offers a comfortable fit on the head. The ear cups are lined with memory foam cushion and they're designed to pivot and rotate to provide an overall snug fit over the ears. Some key features of the headphones include Adaptive EQ, which adjusts audio levels based on the fit and seal of the ear cups, Active Noise Cancellation so you can drown in your favorite tunes, Transparency Mode for when you want to turn off the noise-cancellation feature and become more aware of your surroundings, and Spatial Audio for an immersive listening experience. Plus, it offers 20-hour playtime on a full charge.
ADVERTISEMENT - CONTINUE READING BELOW
Available on Apple's U.S. website. Take note that the AirPods Max have yet to be available locally.
Sony NW-A100 Walkman (P17,899)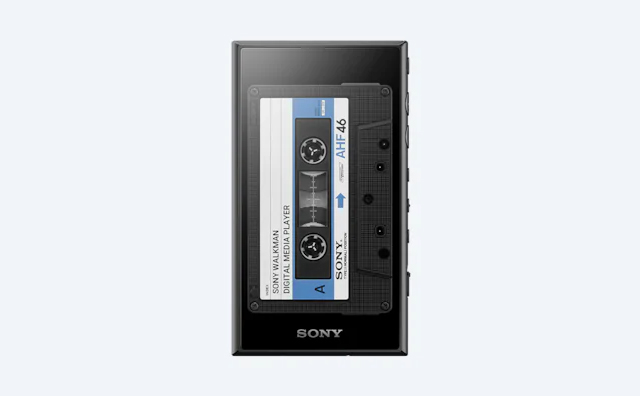 For its 40th anniversary, Sony brought back the Walkman—but not without much-needed upgrades. The NW-A100 Walkman looks pretty much the same as the original Walkman from your childhood, except everything's digital—it has 16 GB internal storage and comes with a microSD slot so you can expand it just in case you need more memory space for your tracks. It has WiFi connectivity, too, and is compatible with Spotify, so you can use it to listen to your favorite playlists or podcasts. Best part? It promises up to 26 hours of battery life.
Available online and at Sony stores and authorized retailers.
WD My Passport 1TB USB 3.2 SSD External Portable Drive (P5,850/500 GB, P9,350/1 TB)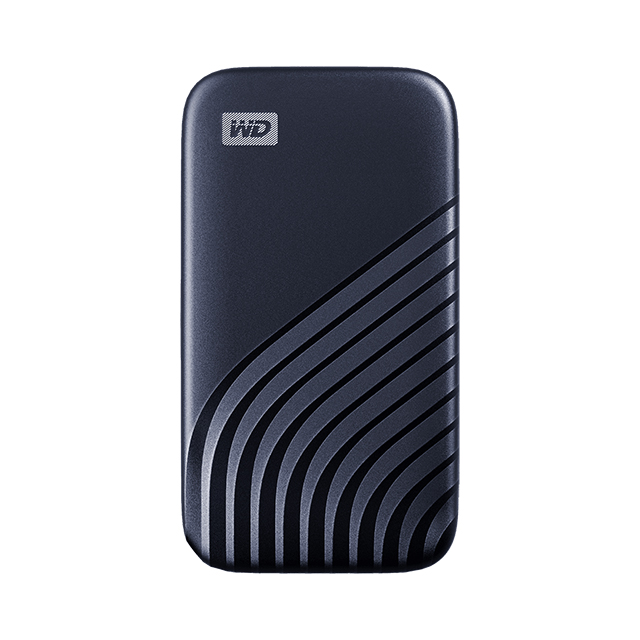 ADVERTISEMENT - CONTINUE READING BELOW
Goodbye, bulky hard drives: the WD My Passport is a pocketable external solid-state drive (basically a significantly faster hard drive) that can store up to 1TB of files. Another cool feature? It's only about the size of a credit card, making it extremely portable so you can carry all your important files with you wherever you go! It makes use of a USB-C connector, too, so you won't have to carry around a lot of cords just to get ahold of your files on the go. 
Available online.
Sony ZV-1 (P42,999)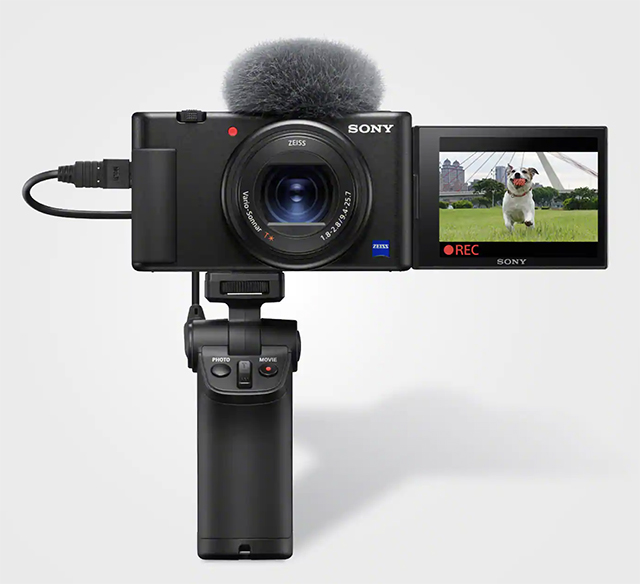 Sony released the Sony ZV-1 which is a great camera for shutterbugs and those who want to try their hand at casual videography. It's lightweight and compact, making it very portable so you can easily toss it in your everyday bag without the added bulk. When using the Sony ZV-1, the camera automatically adjusts your skintone to make it look healthy and vibrant—it even has a Soft Skin Effect for a smoother, flawless look! The digital camera is equipped with a hybrid autofocus system, allowing it to focus quickly whether it's on an object, face, or background. Plus, the camera can record in 4K for ultra-crisp video footage! It also comes with wind screen, a mic cover which reduces wind noise so that you can shoot audible videos even when it's windy outdoors. It's the perfect gadget for documenting your daily activities!
ADVERTISEMENT - CONTINUE READING BELOW
Available online and at Sony stores and retailers.
Fujifilm Instax Mini 11 (P4,299)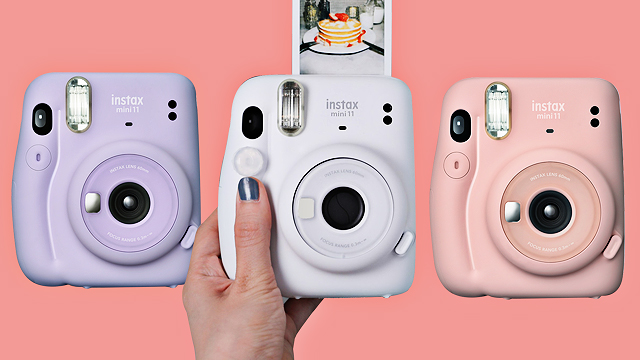 The Instax Mini 11 Series is the successor of the best-selling Mini 9 instant film cameras. The latest model is a less chunky, more compact version of its predecessor and has new features that make taking photos easier. For one, the shutter speed now adjusts automatically depending on the lighting conditions, so you can be sure all the photos you take are properly exposed. The instant film cameras come in the cutest pastel colors, too.
Available online and at authorized Instax retailers.
Hey, Spotters! Check us out on Viber to join our Community and subscribe to our Chatbot.
Your guide to thriving in
this
strange new world.
Share this story with your friends!
---
Help us make Spot.ph better!
Take the short survey
Load More Stories