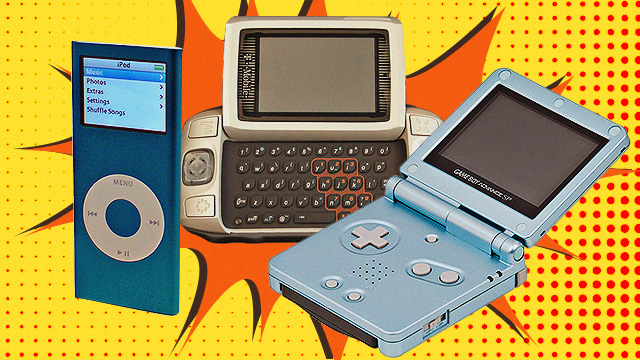 (SPOT.ph) These days, a smartphone can fulfill most of your tech needs—communication device, digital camera, gaming console, music player, navigation tool, and so on. But before the advent of smartphones, the tech market presented a very interesting selection of gadgets boasting different features and unique designs—and most of them didn't even have WiFi capability. Below, we look back on some of the popular gadgets in the 2000s that we all secretly lusted over. Despite the convenience of the smartphone age, we can't help but miss our flip phones, T9 keypads, MP3 players, and the like. Ah, simpler times.

ADVERTISEMENT - CONTINUE READING BELOW
Also read:
10 Gadgets From the '80s That We Miss
10 Stores We Spent Our Allowance in Back in the '90s
10 Flipflops That'll Take You Back to the Early 2000s
These 10 gadgets were all the rage in the 2000s:
Motorola Razr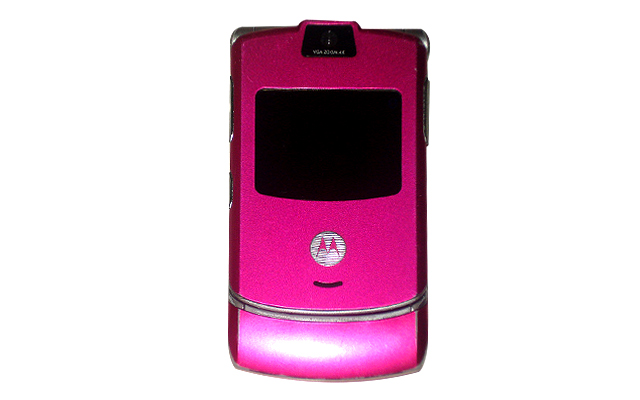 The original Motorola Razr was released in 2004, but it only really reached cult status after the brand released the phone in the legendary metallic hot-pink variation in 2005. Has there ever been a phone as sleek, as sexy, as much of a status symbol? By 2006, the phone was available in a variety of shades like lilac, mint, and teal. Back when the flip phone was still one of the trendiest gadgets you could get your hands on, the Razr seemed to the object of everyone's desire. Using it in public—most especially if you owned the pink model—would be comparable to seeing someone carrying the latest iPhone on the day of its release. It's an icon of an era when you could still flip your phone shut to end an unpleasant call; hitting the red "end call" symbol on your touchscreen device just doesn't have the same kind of catharsis.
ADVERTISEMENT - CONTINUE READING BELOW
Recommended Videos
Nokia XpressMusic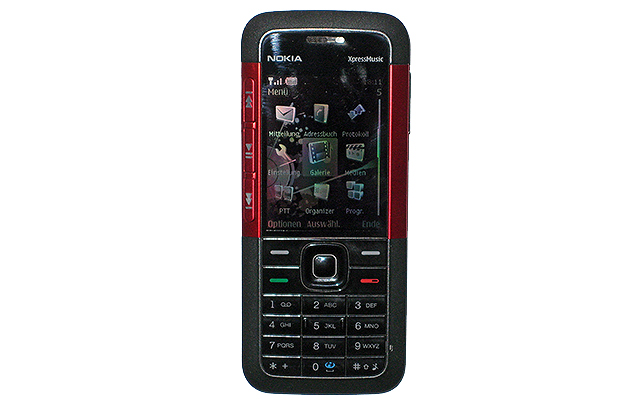 When Nokia first released their line of XpressMusic cell phones in 2006, it was hard not to be impressed by a phone with music-playing capabilities as its main selling point. Even though it wasn't unheard of, most mid-range phones didn't have the storage capacity (thanks to an expandable memory card slot) nor advanced playback interface that the XpressMusic line boasted. The inclusion of slightly elevated buttons specifically for playback along the sides of the phones made its music features seem more apparent—especially to a consumer base still mainly using physical T9 keypads for texting. Plus, they were built with Bluetooth, which meant you could engage in the now-defunct pastime of sending songs to your friends' phones for listening or ringtone-personalizing purposes. We can still hear No_Air_Jordin_Sparks_Chris_Brown.m4a from our old Nokia's tiny phone speakers.
ADVERTISEMENT - CONTINUE READING BELOW
PalmPilot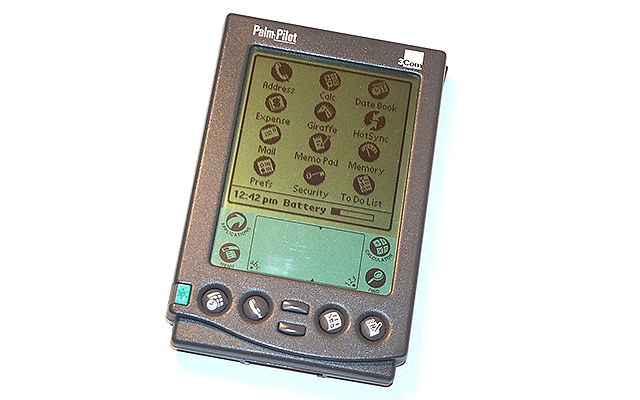 Though first released in 1997, the PalmPilot survived into the early aughts and seemed to be a necessity for young professionals—anyone who remembers using devices like pagers and beepers probably tried one of these personal digital assistants, too. PalmPilot's first line of devices featured an old-school pixelated, non-colored screen interface with no backlight and a 160x160 resolution, but it was later upgraded to include a colored screen. At the time, touchscreen technology was not only uncommon but seemed oddly futuristic compared to the cell phones and computers that people commonly had access to. This was also way before it became the norm to use just your fingers to operate the screen and you needed a stylus to scroll through the menu. Fun fact: The PalmPilot Professional, which was priced at U.S.$399 (roughly P19,924 today) upon its initial release, had a whopping memory capacity of one megabyte. We can't make fun of the PalmPilot too much, though, because it also promised up to 30 hours of use in one full charge—virtually unheard of in the smartphone age.
ADVERTISEMENT - CONTINUE READING BELOW
A Bedazzled Cell Phone
Before phone cases were as prevalent as they are now, you had to go the extra mile to make your device look cute. That often meant buying little phone keychains or straps (most phone models back then normally came with a little hook to hold these accessories in case you forgot) or individually arranging studs and stickers on your phone for a unique look. In fact, up until the late 2000s, mall stands dedicated to applying phone skins or studded designs on your device were common. What a shame the bedazzling fad never coincided with the mirror selfie craze—they would have been a match made in heaven.
ADVERTISEMENT - CONTINUE READING BELOW
BlackBerry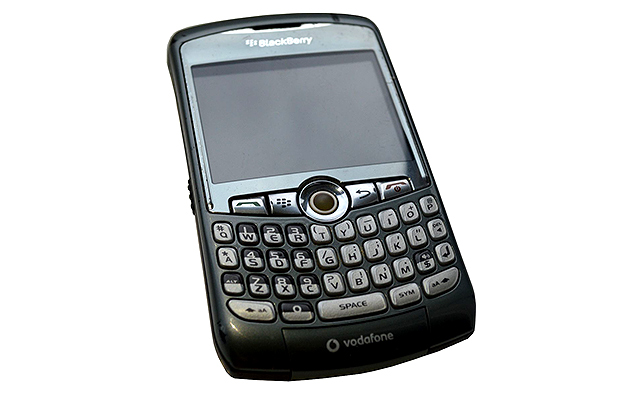 Ah, the clicky sound of the BlackBerry phone keys while texting—so satisfying. An ergonomic masterpiece. It's hard to believe QWERTY keypads (or now, touchscreen keypads) were once pretty uncommon, but when BlackBerry models like the Curve and the Bold were all the rage, the keypad was something a lot of people had to get used to. You may have even debated with a friend back in the day over which you preferred between the QWERTY and the T9 (raise your hand if you remember predictive text!). BlackBerry phones also had that cool trackpad feature that set it apart from phones that used arrow buttons to choose between menu options. But perhaps BlackBerry's most notable feature was BlackBerry Messenger a.k.a BBM. Sort of like how Apple users are the only ones who can communicate via iMessage, BBM was like a club only BlackBerry owners could take part in. You're lying if you say you never considered getting a BlackBerry just to see what the hype was all about.
ADVERTISEMENT - CONTINUE READING BELOW
iPod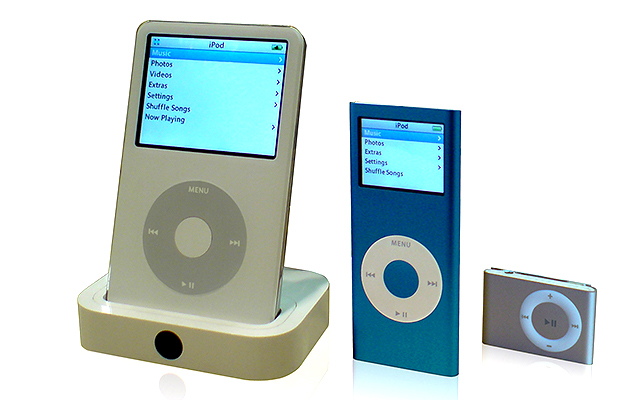 The iPod revolutionized the music industry. Before its release in 2001, personal music listening had mostly been limited to CDs and cassette tapes. That means if you didn't have the CD of the song you wanted to listen to—not to mention, a killer sound system to play it on—you were likely not going to hear your song of choice unless it came on TV or played on the radio. The iPod helped give birth to the digital music industry: Suddenly you could hold all your music in just the palm of your hand everywhere you went and all you needed to do was download them on your computer (also, shoutout to LimeWire!). After that, those huge shelves and racks stacked to the brim with your favorite albums became obsolete—most computers these days don't even come with CD drives anymore. 
ADVERTISEMENT - CONTINUE READING BELOW
The iPod series was upgraded and remodeled through the years with variations like the iPod Classic (the OG with the circular trackpad), the iPod Shuffle (with a whopping 512 MB memory capacity!), the iPod Nano, and eventually the iPod Touch. The Touch was the last breath in the iPod's short life, which, while changing the music industry, eventually couldn't meet its demands once the advent of streaming came about.
T-Mobile Sidekick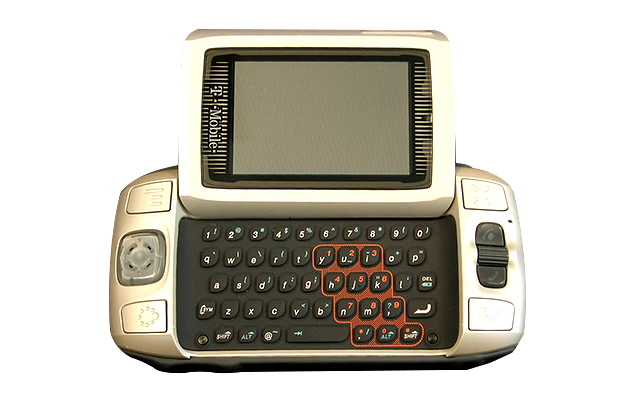 ADVERTISEMENT - CONTINUE READING BELOW
Did you know that the T-Mobile Sidekick was originally called the Danger Hiptop? Doesn't quite have the same ring to it. This mobile device was less common in the Philippines as it was never officially distributed in the country, but every once in a while you would see someone that had it—probably purchased abroad and tampered to work with a local SIM. It was hard not to be mesmerized by the rotating or slide-up screen which resembled a mini computer when opened once the QWERTY keypad was revealed. You would see celebs like Paris Hilton or Hilary Duff using this kind of phone and it had a luxurious, futuristic appeal though its heyday was short-lived.
Nintendo Game Boy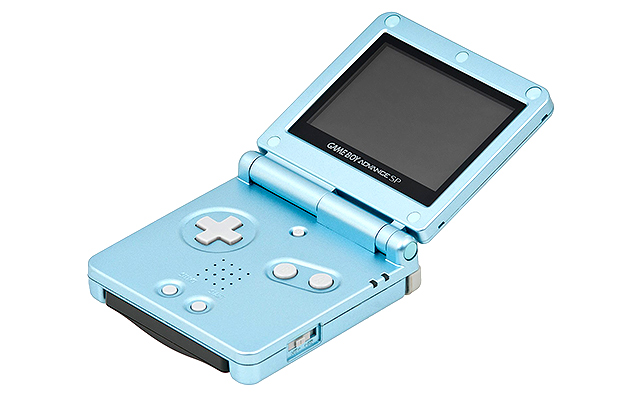 ADVERTISEMENT - CONTINUE READING BELOW
Before the Nintendo Switch, we had the Game Boy—the coolest handheld gaming device of the early '90s and 2000s. The Game Boy had gone through several upgrades from the 1989 original to the Game Boy Color, the Game Boy Advance, and in 2003, the Game Boy Advance SP. The SP was the first model in the series to feature a flip-up screen and it boasted a strong backlight that didn't need a lamp in order to see the game on screen (yes, previous models did). Though much less advanced than later devices like the Nintendo DS or Switch, it featured the same controls you would see on Nintendo devices today like the A button, B button, start and select, and the four-arrow panel. Back then, you still needed a bulky plastic cartridge to play games on that tiny screen. Popular picks included Pokémon, Super Mario, The Legend of Zelda, and more.
ADVERTISEMENT - CONTINUE READING BELOW
External Webcam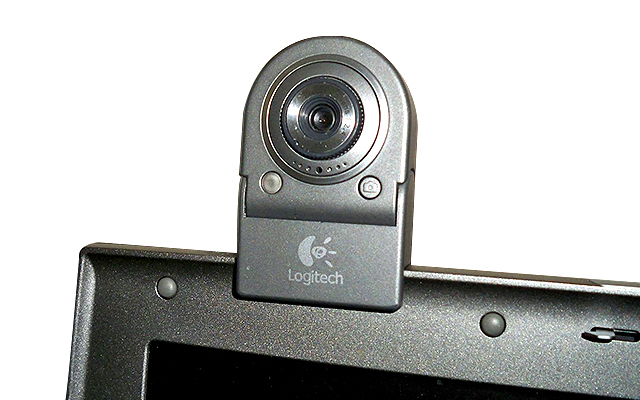 Video calls are the norm these days and chatting with a friend over apps like Zoom or FaceTime is as easy as making a phone call. But back in the early 2000s, many laptops and desktop computers didn't even come with built-in webcams. And forget about doing it on your phone—that was basically unheard of. That means you had to buy an external webcam (and they were not cheap back then, mind you) just to have a Skype sesh with your buds or hear from your relatives abroad. Often, the protocol also called for an external mic and speakers if your computer at home just didn't have the hardware. If you had the whole webcam, mic, and speaker set-up on your desk, you already knew it was a flex.
ADVERTISEMENT - CONTINUE READING BELOW
PlayStation Portable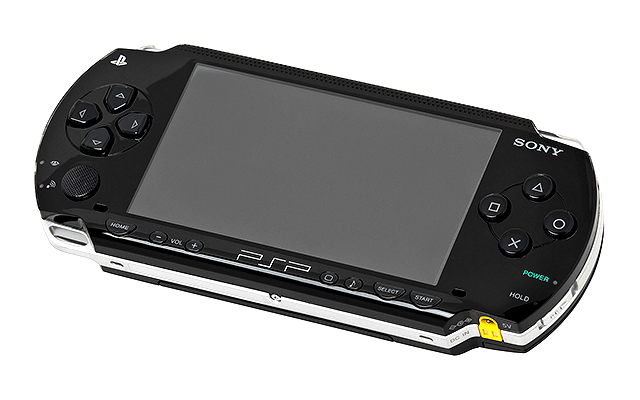 It needs to be said that the PlayStation Portable, better known as the PSP, was way ahead of its time and it's a shame the device didn't reach the same widespread levels of popularity as handheld gaming tech like the Nintendo Switch. First released in 2004, it was marketed as a mini version of the PlayStation (as you can tell by the name) with the same button controls and even a mini joystick squeezed into the compact device. Its distinct rounded rectangle shape was about the width of a checkbook and you could insert mini CDs called UMD in it for gameplay. It was later upgraded with WiFi-capability and even had the same menu interface you would now see on devices like the PlayStation 4.
ADVERTISEMENT - CONTINUE READING BELOW
Share this story with your friends!
---
Help us make Spot.ph better!
Take the short survey
Load More Stories