Pen Spinning, Cartwheels + More: 10 Very Random But Cool Things You Can Learn on YouTube
And now's the time to learn how to sing the alphabet backwards.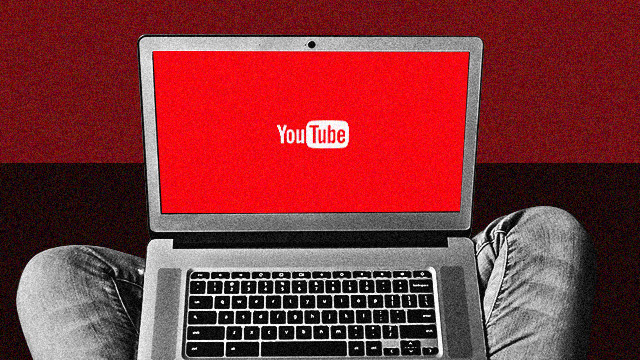 (SPOT.ph) If you've been cooped up at home for more than a month now, chances are you're running out of things to keep you occupied and sane while in quarantine—your nine-to-six work-from-home setup not included. Sure, there are a lot of TV shows to catch up on, e-books to read, online classes to sign up for; but how can you really remain focused and learn serious stuff in the middle of a pandemic, right? It's a good thing YouTube has a trove of very random skills that you can pick up while just trying to get through the day. You may not want to write them in your CV or mention them on a first date, but they sure help fill all that idle time. 
ADVERTISEMENT - CONTINUE READING BELOW
Also read:
10 Cool Classes You Can Take From Home
10 YouTube Channels for Getting Started on a New Hobby
10 Cool Sites for Great Reads
Check out these clips of very weird, but impressive skills: 
Break a wine glass with your voice
YouTube user Mike Boyd spends his time learning new things every week in the quickest way possible. These skills range from being able to do muscle-ups to solving a Rubik's cube while blindfolded. In an episode of "Learn Quick," he tried to smash a wine glass using his voice—yes, there is actually a certain frequency where glass naturally vibrates and breaks. 
CONTINUE READING BELOW
Recommended Videos
Sing the alphabet backwards
Sure, we have known our alphabet since our toddler years. But can you sing it backwards? This video by Lionheart teaches you how to do it in under five minutes—without a kodigo, of course. 
Spin a pen in your fingers
While kids today have their fidget spinners, we only had our pens and pencils to play with during the most boring math classes. In case you've forgotten how to spin a pen in your fingers, Ali Abdaal breaks down every step with a slow-mo video. He uses an Apple pencil for his demo, but it's pretty much applicable for any writing tool out there.
ADVERTISEMENT - CONTINUE READING BELOW
Roll a coin across your knuckles
And while we're on the subject of doing magic with our hands, Jason Parker offers a tutorial on how to roll a coin across your knuckles. Just make sure you washed the coin you're using with a lot of soap before anything else—better be extra careful during these times! 
Do a cartwheel with ease
You don't have to be a cheerleader or a gymnast to do a cartwheel. YouTuber Alivia D'Andrea gives step-by-step instructions on how to perform this cool stunt. But before that, she demonstrates how to do proper stretching to increase your flexibility.
Pick a lock like a pro
While this skill is not meant to be used for, uh, picking locks illegally, knowing this life hack can especially be useful when you find yourself locked out of your own place or if you lose your keys. This seven-minute video shows how you can do it—with a paperclip, no less—by using a clear padlock.
ADVERTISEMENT - CONTINUE READING BELOW
Shuffle a deck of cards in a very fancy way 
Add some fun to your usual poker game by learning the art of card shuffling. YouTube channel School of Cardistry lists down fancy ways to shuffle cards, from the basic riffle shuffle to a tunnel shuffle. No more clumsy fumbling on your next card game sesh with the gang!
Balance two forks on a toothpick
Why would you want to learn how to balance two forks on one toothpick? Our answer to everything: It's fun. Plus you can learn a bit of physics while figuring out this cool "magic" trick. Show this trick off when you have guests over!
Break free from duct tape
Who knows when this life skill will come in handy? Law enforcement and military trainer Kevin Reeve explains in less than two minutes how you can break free when your wrist and ankles are shackled by duct tape. It's all in right twisting and turning of your arms, as the video shows. 
ADVERTISEMENT - CONTINUE READING BELOW
Walk like a ninja
Have you always wanted to sneak up to your sibling, but your heavy footsteps always give you away? Then this is the perfect time to walk silently—or walk like a ninja. It lists down the basics, from breathing through your nostrils to shifting your weight.
Share this story with your friends!
---
Help us make Spot.ph better!
Take the short survey
Load More Stories