(SPOT.ph) Thinking of going on a grand ol' family vacation yet can't decide where to go? Worried that the little ones will have no fun at all? And the oldies just won't be pleased? We feel you. Which is why we'd like to direct your attention to our Southeast Asian sister, Singapore. 
This small city-state is one of the most family-friendly places to go, not just in Asia, but in the world. From sprawling theme parks to interactive zoos, and historic museums to glittering malls, Singapore has it all for the family and more. Aside from the sights, the country is one of the safest and cleanest in the world. Plus, public transportation runs seamlessly like clockwork making moving with a big bunch less of a headache.
Also read:
10 Places in Singapore for the Solo Traveler
10 New Things You Can Do in Singapore
Here are some of the best things to do if you're bringing the whole household on a Singapore getaway:
Go on a heart-pumping day at Universal Studios Singapore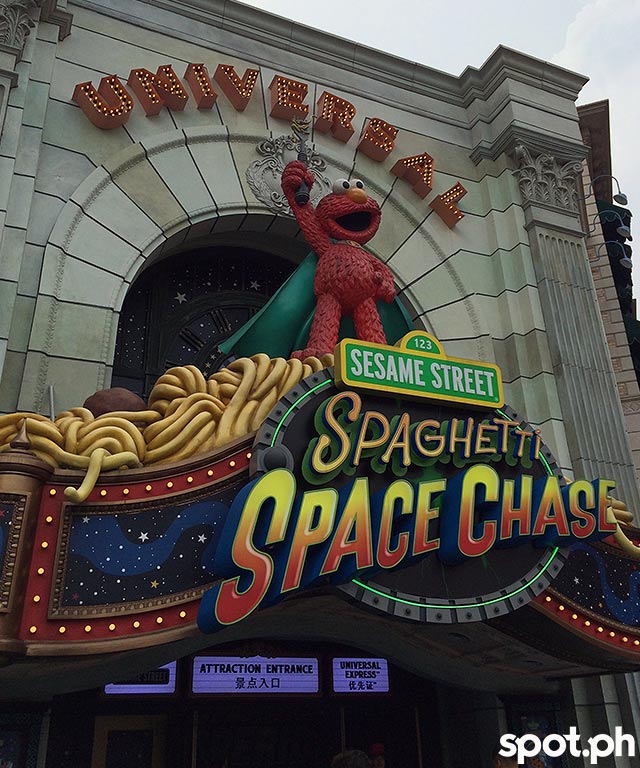 ADVERTISEMENT - CONTINUE READING BELOW
Since it opened its doors in 2011, the mammoth theme park has been a staple in almost every Filipino's Singapore itinerary. More than a decade later, Universal Studios Singapore (USS)—one of only six of its kind in the world—continues to excite guests, especially families. It currently has 28 rides, an assortment of shows, and numerous other attractions including playful mascots in seven themed zones. 
It doesn't matter what your kids' ages are—USS has everything for all members of the family. The little ones can have the time of their lives at Sesame Street's Spaghetti Space Chase and Shrek's 4-D Adventure. Mascots pop up all over the theme park, too, so have your smartphones always ready to take those group shots.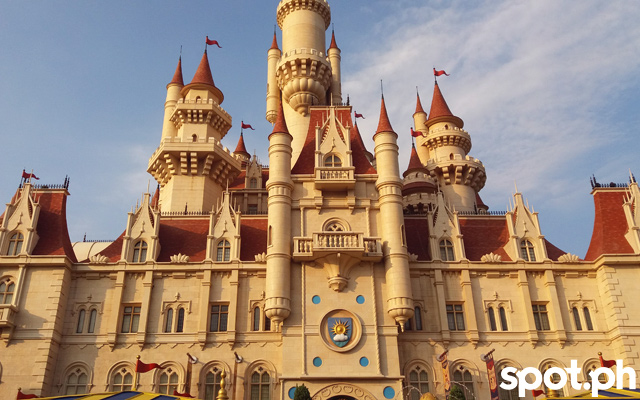 Thrill-seeking teens (and parents, too) can expect an exhilarating time at Battlestar Galactica, the world's tallest dueling roller coasters. You can choose between the sit-down "Human" version or "Cylon," which is slightly more thrilling as it is inverted. Both roller coasters, though, may have riders screaming their lungs out thanks to their multiple flips and loops. 
Another action-packed ride that can be enjoyed by the whole family is Revenge of the Mummy. The centerpiece attraction of the Ancient Egypt zone will give you the bumpiest ride as you search for the Book of the Living. 
Of course, you shouldn't leave the park without hopping on Transformers the Ride, a heart-pumping motion thrill ride that makes use of high-definition 3D animation. It whisks you to a dystopian world where you get to battle towering robots while on a high-speed chase. Don't forget to hold on for dear life as you plunge off the edge of a skyscraper. 
ADVERTISEMENT - CONTINUE READING BELOW
Universal Studios Singapore is at 8 Sentosa Gateway, Sentosa Island, Singapore. It is open from Wednesday to Monday, from 11 a.m. to 8 p.m. Tickets are at SGD 61 (P2,490). 
Experience close encounters with magnificent wildlife at Singapore Zoo and Night Safari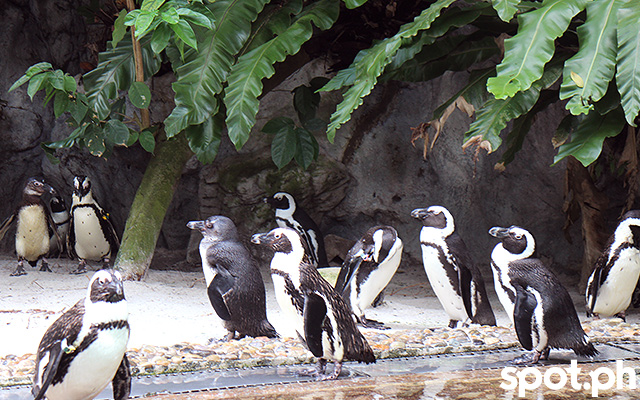 Another favorite among travelers to Singapore, especially those with their family in tow, are next-door neighbors Singapore Zoo and Night Safari. 
ADVERTISEMENT - CONTINUE READING BELOW
Opened in 1973, the vast 26-hectare Singapore Zoo is home to thousands of animals from hundreds of species. The property is divided into 11 zones, most of which are open enclosures designed to resemble the animals' natural habitats. 
Kids would enjoy feeding giraffes and elephants that they can only see in books. They can also get up close with kangaroos, sloths, lions, and zebras. More exotic animals calling the zoo home include Nubian ibexes, Hamadryas baboons, rock hyraxes, and banded mongooses. 
Located just beside the zoo is Singapore's equally acclaimed Night Safari. It is home to more than 2,500 nocturnal animals.  
Make sure to come early to secure good tram seats as most visitors tend to make a mad dash for them as soon as the gate opens. These open-sided trams quietly transport you around the safari for 45 minutes, with a commentated introductory tour of the park's inhabitants and their respective habitats. Pro tip: Make a beeline for the second or third cars as they afford the best views. 
ADVERTISEMENT - CONTINUE READING BELOW
The park also has zones that can only be explored on foot. The walking trails allow you to get a whisper away from leopards and giant flying squirrels. You'll come up close with critically endangered animals like babirusas and Malay tigers. 
Singapore Zoo and Night Safari are at 80 Mandai Lake Road, Singapore. The Singapore Zoo is open daily from 8:30 a.m. to 6 p.m., while the Night Safari is open daily from 6:30 p.m. to 12 a.m. Tickets for the two attractions are at SGD 48 (P1,950) for adults and SGD 33 (P1,300) for kids; and at SGD 55 (P2,200) for adults and SGD 38 (P1,550) for kids, respectively. 
Have a pleasant day with feathered friends at Jurong Bird Park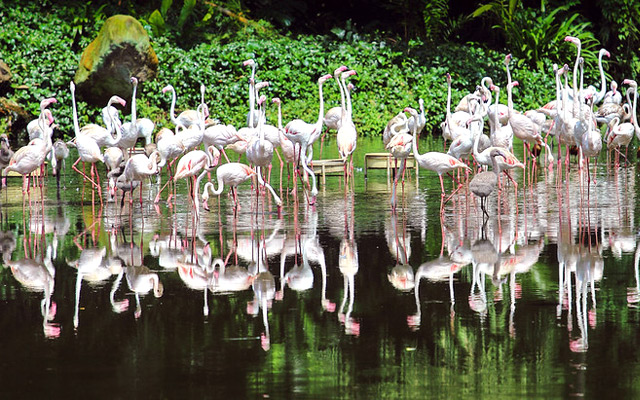 ADVERTISEMENT - CONTINUE READING BELOW
If you and your family haven't gotten enough of animals just yet, make sure you squeeze in Jurong Bird Park in your itinerary. Home to about 5,000 birds, this is the biggest park of its kind in Asia at 20.2 hectares. 
Make sure you visit the Waterfall Aviary, one of the world's largest walk-in aviaries that's home to over 600 birds. There is also the Lory Loft forest enclosure, the world's biggest of its sort, where you can feed 15 species of colorful lories and lorikeets. 
We all know that kids can't resist penguins—those cute, pudgy, waddling birds. That's why you shouldn't miss the park's Penguin Coast where the young ones will surely have a great time marveling at the adorable flightless birds. Jurong Bird Park also has the impressive Pelican Cove, which has the world's most complete collection of pelican species; and Flamingo Lake where you can find hundreds of these long-legged and graceful feathered beings. 
ADVERTISEMENT - CONTINUE READING BELOW
We must note, however, that some birds are made to perform for humans, which is discouraged by animal welfare groups.  
Jurong Bird Park is at 2 Jurong Hill, Singapore. It is open daily from 8:30 a.m. to 6 p.m. Tickets are at SGD 38 (P1,550) for adults and SGD 25 (P1,000) for kids. 
Learn more about Singapore's vibrant culture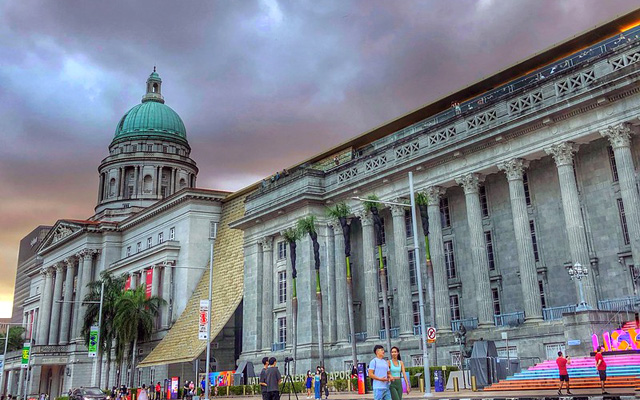 ADVERTISEMENT - CONTINUE READING BELOW
Culture vulture families will have their hands full with Singapore's bevy of museums. For starters, you and your loved ones can visit the National Gallery Singapore. The museum which took a decade to finish is considered to have one of the world's richest collections of colonial and post-colonial Southeast Asian art, with over 8000 works filling two huge galleries. 
Adding to its cultural value, the National Gallery Singapore is housed in the historic City Hall and Old Supreme Court.  
For those visiting with young children, the museum has the Keppel Centre for Art Education. It's a special facility dedicated to nurturing children's creativity and curiosity, where they are encouraged to interact with artworks and also create their own.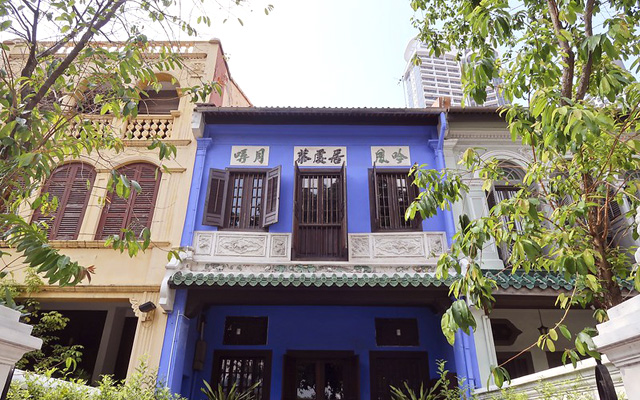 ADVERTISEMENT - CONTINUE READING BELOW
Singapore may be tiny, but it has a wealth of cultures. One of the many different communities that call it home is the Peranakan, a multiracial group of people who descended from the first wave of Southern Chinese who settled in maritime Southeast Asia. An excellent peek into this one-of-a-kind culture is through a visit to the Baba House, one of the best-preserved Peranakan heritage homes in Singapore.  
This resplendent three-storey building was donated to the National University of Singapore by a member of a family that used to live there. The University then renovated it to look like how it would back in 1928. The house has well-maintained period furniture and antiques and original family photos that decorate the walls. Taking pride of place among the already impressive collection is the tenong, an ornate wedding gift box. 
National Gallery Singapore is at 1 St Andrew's Road, Singapore. It is open daily from 10 a.m. to 7 p.m. Tickets are at SGD 20 (P800). 
ADVERTISEMENT - CONTINUE READING BELOW
Baba House is at 157 Neil Road, Singapore. All visits are by appointment only: heritage tour is from Tuesday to Friday at 10 a.m., while the self-guided visit is every Saturday, between 1 p.m. and 4:30 p.m. Tickets are at SGD 10 (P400). 
Also read:
10 Singapore Museums You Can Visit for Free
WATCH: This OG Spot's Coffee Pork Ribs Are a Must-Eat When in Singapore
Go on a food crawl to end all food crawls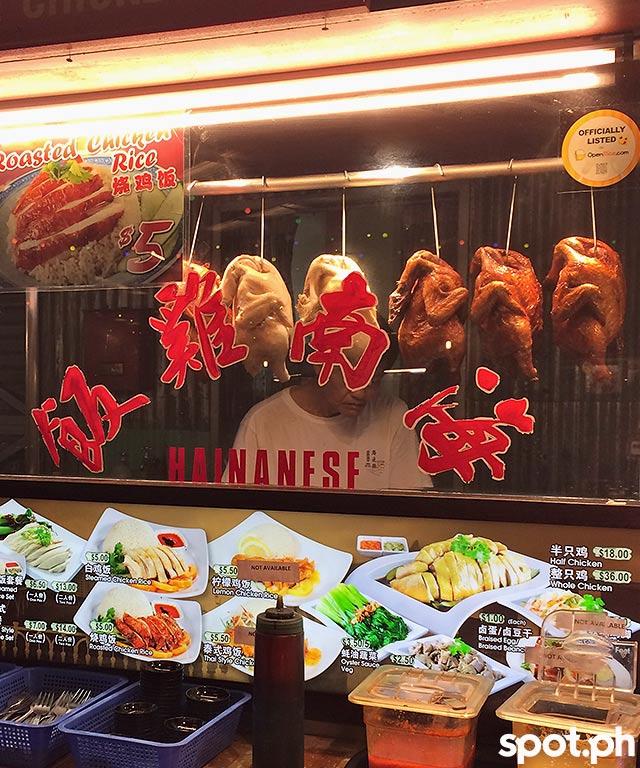 ADVERTISEMENT - CONTINUE READING BELOW
Fact: Singapore is foodie heaven. Parents need not worry as they will never run out of good dining options when in the country. Even the pickiest of eaters will have somewhere and something to eat. That's another fact. 
Families should not miss dining out in hawker centers—those big food halls lined with stalls that sell anything from chicken rice to Milo dinosaur.  
If you're up for a fancy night out, Singapore boasts 69 establishments that were awarded the Michelin Bib Gourmand and 49 eateries bagging coveted Michelin stars in 2021. But fancy doesn't exactly mean expensive. Many of these awardees are affordable like Song Fa, one of the country's most loved bak kut teh (pork rib soup) shops, where you can grab an order of their signature dish for only SGD 10 (P400).  
There's also Tian Tian Chicken Rice, the one Michelin star wonder at Maxwell Food Hall, which sells half a plate of Hainanese chicken rice, arguably the best in Singapore, for only SGD12 (P490). 
ADVERTISEMENT - CONTINUE READING BELOW
Food courts, usually at the basement level of malls, are also great places to go on a food crawl. ION Orchard's Food Opera, for example, has a dizzying number of kiosks that offer dishes from Singaporean favorites like char kway teow to traditional Peranakan dishes like chicken pyanggang. Make sure to visit hungry. 
Explore the numerous attractions on Sentosa Island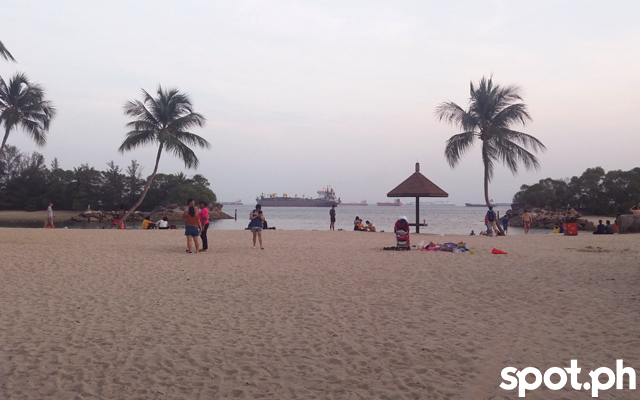 ADVERTISEMENT - CONTINUE READING BELOW
First-time visitors to Singapore are most likely to be surprised that there's so much more to Sentosa than Universal Studios. In fact, it's one massive theme park that you'll be needing more than a day (and a fat wallet at that) to enjoy. If you don't have the luxury of time and are working on a budget, you can opt for a day at S.E.A Aquarium. 
With more than 100,000 marine animals, your family will surely have a field day at this attraction. You'll be impressed at the ultra-modern complex housing 49 aquatic habitats—from Southeast Asia, Australia, and Africa—that have been meticulously recreated to mimic natural environments. 
The Open Ocean habitat is especially remarkable with its 36-meter-long viewing panel, which is one of the world's largest. It has an interactive, family-friendly exhibition that showcases the history of the maritime Silk Route.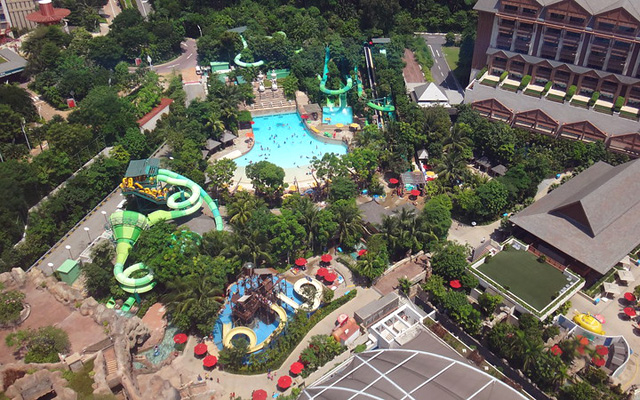 ADVERTISEMENT - CONTINUE READING BELOW
If your kids are more into water activities, then Adventure Cove Waterpark might be up your alley. Most of its rides and attractions are best for kids, but parents and older children will appreciate Riptide Rocket, Southeast Asia's first hydro-magnetic coaster. There's also Pipeline Plunge and Bluwater Bay which the whole family will enjoy. 
S.E.A. Aquarium and Adventure Cove Waterpark are both at 8 Sentosa Gateway, Sentosa Island, Singapore. S.E.A. Aquarium is open daily from 9 a.m. to 5 p.m., while Adventure Cove Waterpark is open from Friday to Tuesday, from 10 a.m. to 5 p.m. Tickets for the two attractions are at SGD 30 (P1,200) and at SGD 31 (P1,260), respectively. 
Unwind in the midst of nature at Gardens by the Bay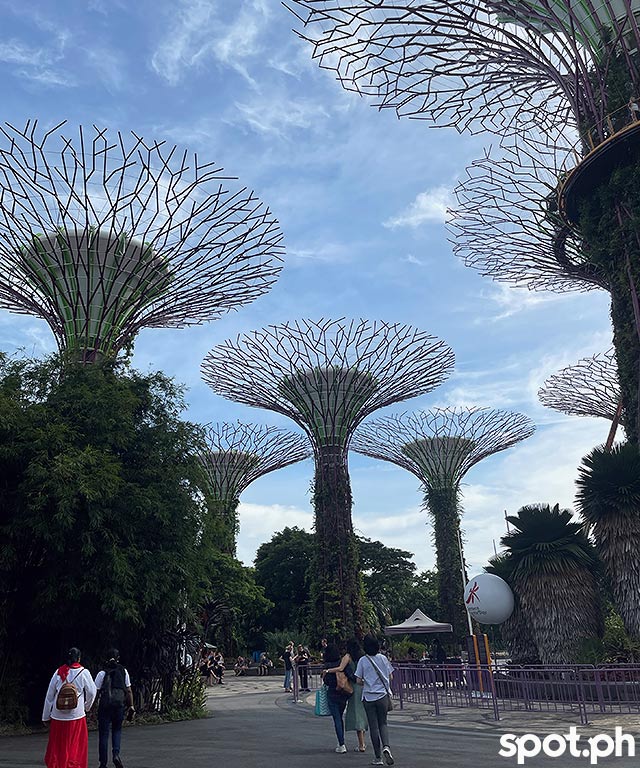 ADVERTISEMENT - CONTINUE READING BELOW
Even those who aren't very fond of flowers and plants will find so much pleasure in the otherworldly beauty of these lush botanic gardens, which seem like they came from the far-off future. 
The "super park" is home to over one million plants contained in structures reminiscent of sci-fi films. Must-not-miss spots are the Flower Dome, which replicates a dry, Mediterranean climate with plants and flowers from five continents; the mist-filled Cloud Forest Dome, which boasts a dramatic waterfall; and the Supertree Grove which is decked with more than 100,000 plants.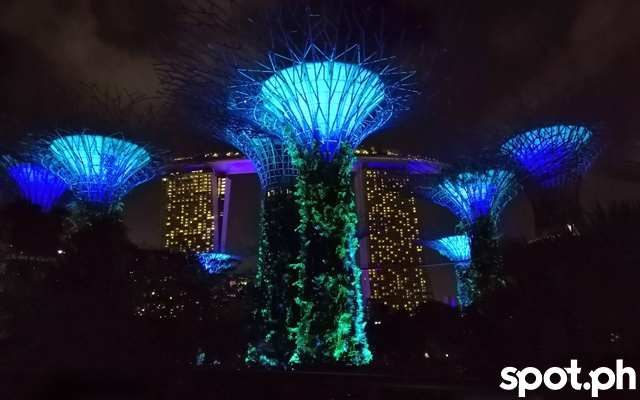 ADVERTISEMENT - CONTINUE READING BELOW
Pro-tip: If you just want to marvel at the supertrees, you can opt not to buy the ticket for this area as you can fully enjoy looking at them upon entering the grove. If you want to enjoy the view from above and have an unobstructed view of Marina Bay Sands, then you'll have to pay for a ticket to access the 22-meter high OCBC Skyway connecting six supertrees. At dusk, the grove lights up with the Garden Rhapsody, a spectacle of light and sound. 
Gardens by the Bay is at 18 Marina Gardens Drive, Singapore. It is open daily from 9 a.m. to 9 p.m., except for Floral Fantasy, which is open from Monday to Friday from 10 a.m. to 7 p.m., and on weekends, from 10 a.m. to 8 p.m. Admission is free, except for Floral Fantasy (SGD 15, P600), Supertree Observatory (SGD 14, P570), and OCBC Skyway (SGD 10, P400). 
ADVERTISEMENT - CONTINUE READING BELOW
Hop on an amphibious vehicle and go on a tour of Marina Bay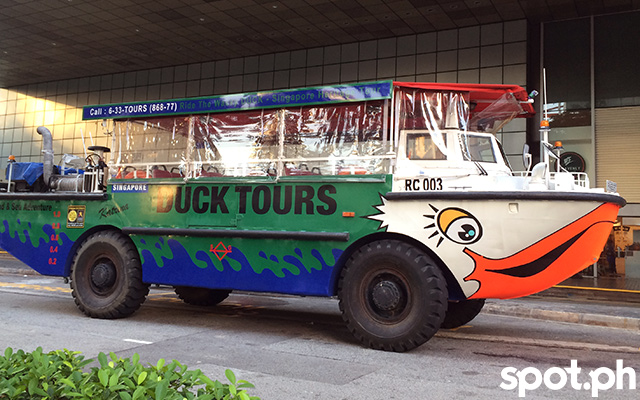 Singapore's DUCK Tour is a favorite among many families for three good reasons. First, you get to hop on a bulky vehicle with a cute duck painted on it—well, that doesn't happen every day, right? Second, you get to have a perfect one-hour introduction to Singapore both on land and on water.
ADVERTISEMENT - CONTINUE READING BELOW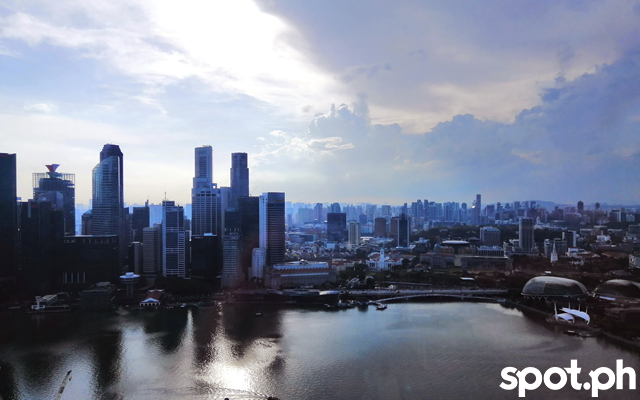 And third, you also get informative commentary from your trusty guide. Make sure to hold on to the safety bar as the vehicle plunges into Marina Bay. That's undoubtedly the most fun part. 
Singapore DUCK tours start at Suntec Convention Centre, 1  Raffles Boulevard, Singapore. Hourly departures are from 10 a.m. to 6 p.m. Tickets are at SGD 43 (P1,760). 
ADVERTISEMENT - CONTINUE READING BELOW
Go on a shopping spree at Kinokuniya Singapore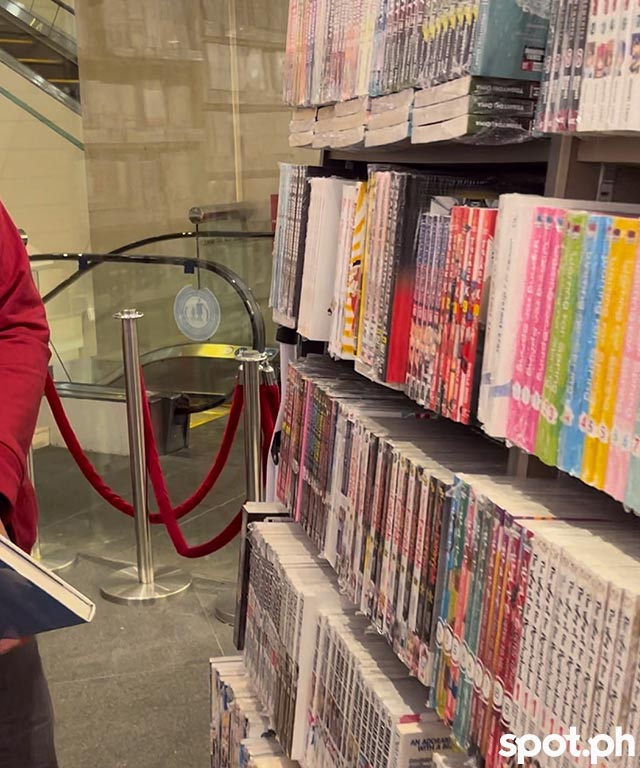 For families with bookworms, manga and anime fans, or stationery lovers, a visit to any of Singapore's two Kinokuniya branches is a must. Fans of the Japanese bookstore will be happy to note that the Singaporean branches similarly carry a wide range of titles from fiction to manga, and a stationery section that's teeming with washi tapes, stickers, specialty paper, journals, notebooks, and so much more. Not so different from their counterparts in Japan. 
ADVERTISEMENT - CONTINUE READING BELOW
You can easily spend a good part of your day perusing the shelves and choosing from among the overwhelming amount of books, manga, and stationery items that the bookstores have in stock. 
Books Kinokuniya's flagship store in Singapore is at 391 Orchard Road, Takashimaya S.C., Ngee Ann City, Singapore. It is open daily from 10 a.m. to 9:30 p.m. There's also a branch at 200 Victoria Street, Bugis Junction, Singapore. It is open daily from 11 a.m. to 9 p.m. 
Get ready for your flight home while having fun at Changi Airport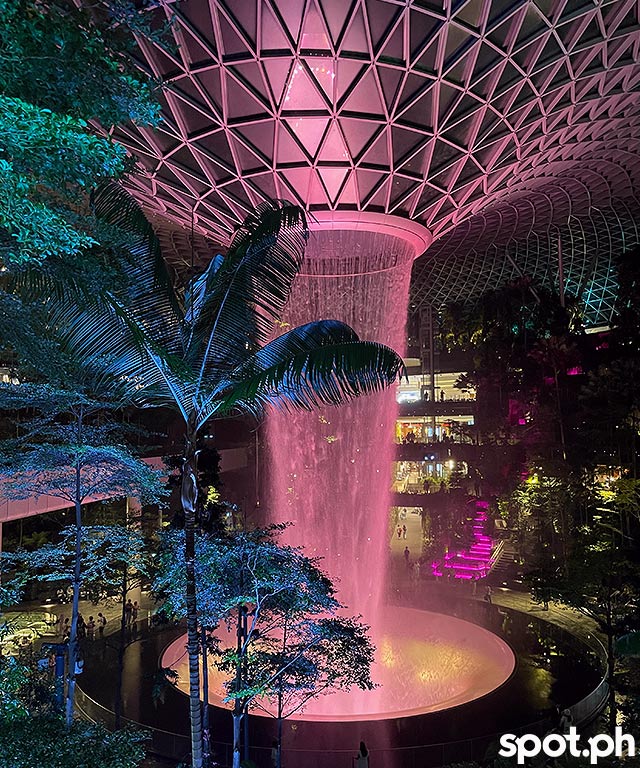 ADVERTISEMENT - CONTINUE READING BELOW
Singapore's gateway is regarded as one of the world's best for a multitude of reasons. More than just an airport and a layover spot, Singapore Changi Airport is a destination on its own. You can easily spend a whole day there even if it's not yet your flight back home.  
What families will most enjoy are the attractions within Jewel at Changi. The urban oasis has a Bouncing Net, where kids can jump as high as eight meters; Discovery Slides which is both a work of art and a viewing deck. You can play hide-and-seek at Singapore's hedge garden which also comes with a view.
The whole family will have fun frolicking around and taking loads of Instagrammable shots at the  Topiary Walk, Canopy Bridge, Petal Garden, and Foggy Bowls. More than these attractions, what's even more impressive is that Jewel at Changi houses 2,000 trees in its Forest Valley.
ADVERTISEMENT - CONTINUE READING BELOW
Don't forget to marvel at its most popular and most photographed attraction, the spectacular HSBC Rain Vortex, the world's largest indoor waterfall. Try to come at night for the hourly light show from 7:30 p.m. to 10:30 p.m. 
Also read:
Spot Stays: Wake Up to Stunning Views at One of Singapore's Tallest Hotels
Feed Your Singapore Revenge-Travel Needs in 72 Hours
Share this story with your friends!
---
Help us make Spot.ph better!
Take the short survey
More Videos You Can Watch
Load More Stories