(SPOT.ph) The new Miss Universe proudly flies the Philippine flag on the world stage, but Catriona Gray was actually born in Cairns, Australia. The small tropical town in Queensland, which is home to roughly 150,000 residents, is a hidden gem for travelers who want to experience a different side of Australia, away from the big cities and vast deserts. In fact, the city's many souvenir shops have different Asian language signs due to the influx of tourists who routinely visit. (It's also got a sizable Filipino community.) Here are 10 cool things you can do while exploring Far North Queensland.
Also read:
10 Exciting Things to Do in Melbourne
10 Things You Can Do in Siargao Other Than Surfing
10 Exciting Things to Do in Western Samar
10 Exciting Things to Do in Catanduanes
10 Exciting Things to Do Around Seoul, South Korea
10 Cool Things You Can Do for Free in Hong Kong
Walk along The Esplanade
Australians are all about the great outdoors, and Cairns has its own offering in the form of a scenic seaside stretch. The Esplanade extends several kilometers along the coastline, and is a great place to soak in the tropical heat and breeze. There are numerous restaurants and cafés nearby, or you can grab some food and enjoy it on the grass. If you want to dine like an authentic Aussie, you can fire up one of the free barbecues dotted along the path. You can also run or ride a bike instead to test your fitness, and use the fitness machines situated along the way.
ADVERTISEMENT - CONTINUE READING BELOW
Take a swim at The Lagoon
At the end of The Esplanade sits The Lagoon, a small swimming area packed with tourists and backpackers. It features a sandy shore and salt water, giving you a beach-like experience that's a little less messy. Here you can work on your tan, swim and interact with fellow visitors, or take some Instagram-worthy shots.
Shop at night

Most Filipinos are shocked to learn that many malls and shopping spots in Australia close in the afternoon. But Cairns has one place which is open daily until 11 p.m. Located adjacent to The Esplanade, the Night Market is an open-air shopping plaza inspired by similar places in Southeast Asia, and has a myriad of souvenirs, locally made goodies, and dining options for you to choose from.
ADVERTISEMENT - CONTINUE READING BELOW
Soak up some Aboriginal history
Australia's Aboriginal peoples have a rich and storied history that dates back centuries. The Tjapukai Cultural Centre offers tourists a chance to experience that culture through song, dance, and art. If you've never had the chance to listen to a didgeridoo or 'shake a leg' before, then you need to include this stop on your itinerary.
ADVERTISEMENT - CONTINUE READING BELOW
Take a scenic ride to Kuranda
If you want to explore the rest of the region, there are a number of ways you can do so. One of the unique travel options is the Skyrail, a gondola cableway that stretches 7.5 kilometers and takes you above the lush greenery of the tropical rainforest. At the time of its opening, it was the largest gondola cableway in the world. The ride is slow and steady, giving you plenty of time to soak up the scenery.
Explore the rainforest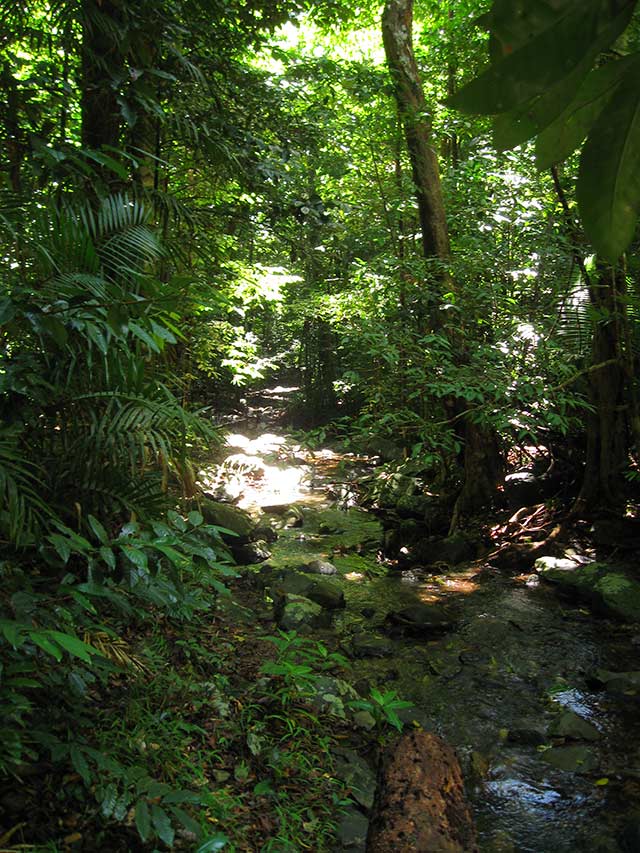 ADVERTISEMENT - CONTINUE READING BELOW

Speaking of the rainforest, Cairns is situated near the Daintree. If you love exploring nature, then exploring the humid greenery of the rainforest among the wildlife would be right up your alley. There are many eco-friendly itineraries available for you to choose from.
Go camping
If you want a different kind of tourist experience, you can hire out a car and camp out in the Atherton Tablelands. The area right outside the Cairns CBD is a fertile region with lots of camping spots stretched out over 60,000-plus square kilometers. And we do mean authentic camping. If you have a tendency to get car sick, though, be warned: you'll need to take winding roads to get to the Tablelands.
ADVERTISEMENT - CONTINUE READING BELOW
Visit the beach
This is Australia, after all. Venture to the north of Cairns and you'll find a string of beaches ripe for some sunbathing. They'll vary in terms of ambience and activities, so do your research before heading out. In Australia, lifeguards designate the safe areas for swimming using red and yellow flags. It's best that you don't venture out of these areas, lest you encounter one of the many dangerous creatures that reside down under. And yes, that one beach really is called Yorkeys Knob.
ADVERTISEMENT - CONTINUE READING BELOW
Ride a hot air balloon
It involves getting up in the middle of the night, but the view from a hot air balloon as the sun rises is one of the most breathtaking things you could ever witness, and it's sure to fill up your Instagram feed in a hurry. Take-offs happen frequently, so you can book to suit your schedule. The trained pilots will have your safety in mind—they'll often delay flights if the wind changes ever so slightly.
ADVERTISEMENT - CONTINUE READING BELOW
Snorkel in the Great Barrier Reef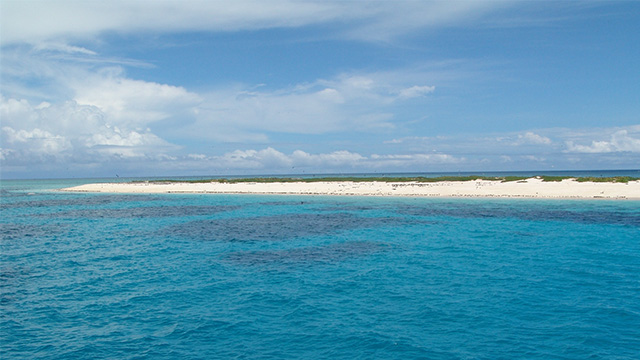 One of the world's seven wonders and the globe's largest coral reef system is home to all sorts of marine life, which you can check out for yourself with a pair of snorkels and some fins. You can choose to scuba dive, or take a tour by boat for some dolphin and whale watching.
ADVERTISEMENT - CONTINUE READING BELOW
Share this story with your friends!
---
Help us make Spot.ph better!
Take the short survey
More Videos You Can Watch
Load More Stories