(SPOT.ph) The Philippines may look small when you're looking at a world map, but the tropical archipelago is home to several must-see destinations. When it comes to beaches worth paying a visit, Boracay and Palawan are just the tip of the iceberg—chances are, even the most well-traveled person you know hasn't seen all the hidden gems in different parts of the country. We already know a handful of little-known beaches around the archipelago but we looked around for more to give you options.
Check out these 10 underrated beaches that deserve to be on your bucket list:
Caloco Beach (Tinambac, Camarines Sur)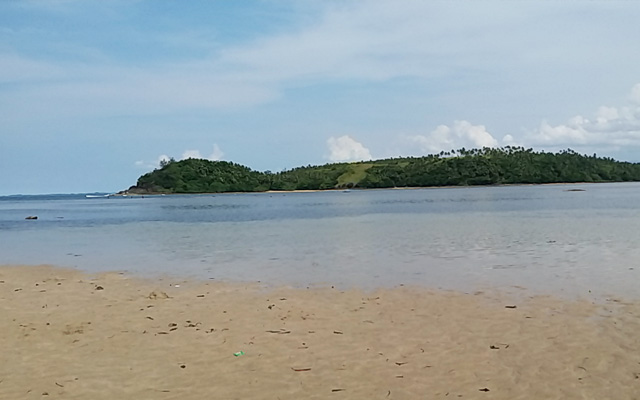 ADVERTISEMENT - CONTINUE READING BELOW
If what you're looking for is a place where you can simply relax and bask in the beauty of nature, Caloco Beach might just be the perfect spot for you. With fine white sand and calm, clear waters, the picturesque beach is a hidden gem that's slowly gaining popularity. It's part of the Agay-ayan and Caloco Marine Sanctuary so it's kept in pristine condition (read: No intrusive commercial establishments).
How to get there: Book a flight or take a bus to Naga City, Camarines Sur. From there, ride a jeep to the central town of Tinambac. Get off at the Caloco Elementary School, where you can take a habal-habal to Caloco Beach.
Maniwaya Island (Santa Cruz, Marinduque)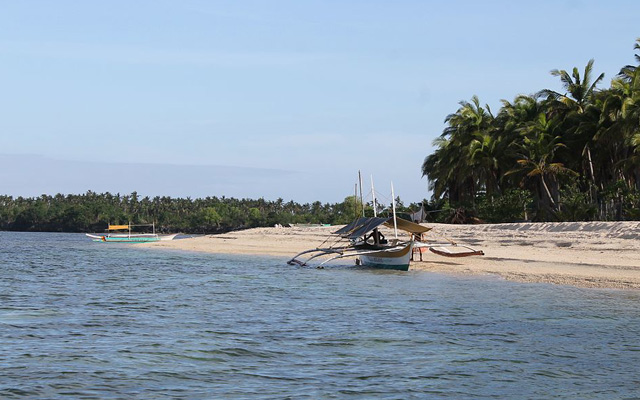 ADVERTISEMENT - CONTINUE READING BELOW
Recommended Videos
On its own, the beaches of Maniwaya Island, which boast powdery white sand and stunning blue waters, are enough to entice tourists—especially since it's relatively close to the Metro. Add the fact that the island is just a boat ride away from the famous Ungab Rock Formation as well as the Palad Sand Bar and we're pretty much sold.
How to get there: You can take a bus heading to Catanauan or Mulanay via Unisan. Get off at General Luna Crossing, which is just a tricycle ride from the General Luna Port. From there, you can ride a boat to Maniwaya Island. Note that there's only one public boat ride daily and it leaves at 10 a.m.
Bitaog Beach (Caramoran, Catanduanes)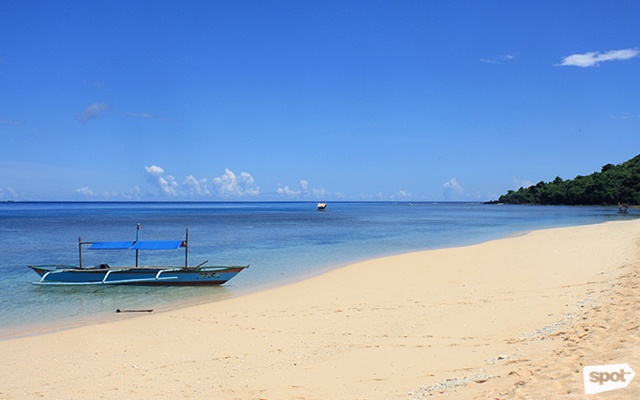 ADVERTISEMENT - CONTINUE READING BELOW
The island province of Catanduanes is home to a group of islands on its northwestern seaboard: The Palumbanes, which are locally known as Parumpong or Parongpong Islands. One of the three islands is home to Bitaog Beach, which is a quiet escape with light beige sand and clear, aquamarine water. The residential community lives on the other side of the island, so chances of the beach being crowded are little to none. If you're lucky, you might even have the whole stretch to yourself.
How to get there: You can book a flight to Virac. From Virac Airport, ride a tricycle to Virac Town Center, where a van can take you to Caramoran. You can walk to the port in Barangay Baybay and take a boat to Bitaog Beach.
Higatangan Island (Naval, Biliran)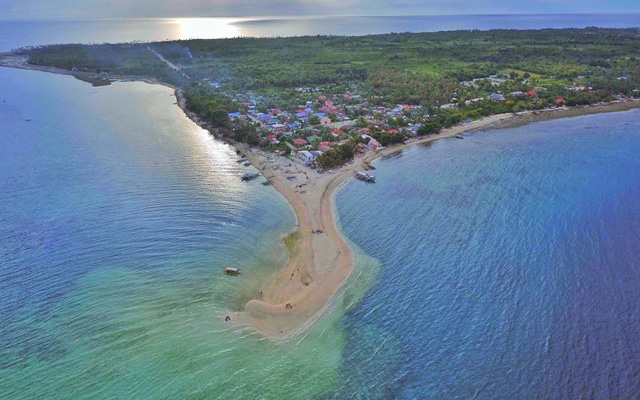 ADVERTISEMENT - CONTINUE READING BELOW
Old folks say that pirates used to wait on this island so they can ambush approaching ships laden with goods. It's also where Moros were believed to have waited for their enemies. Hence, the island is named Higatangan, derived from the word "atangan" or "to wait for." The island has everything to make you feel like you're in paradise: White sand, interesting rock formations, a shifting sandbar, and water so clear it looks turquoise. There's also a lighthouse that's worth paying a visit. Fun fact: The late Ferdinand Marcos is known to have taken refuge at the highest point of the island during the second world war—hence it's called Marcos Hill.
How to get there: There are different ways to get to Higatangan Island. You can choose to fly to Tacloban City, where you can hop on Naval-bound buses or shuttle vans. You can also fly to Mactan in Cebu and take a ferry to Naval. From Naval town proper, you can hire a private boat to take you directly to Higatangan Island or catch a public boat ride, which leaves at 12 p.m. and travels back 7:30 a.m. the next day.
ADVERTISEMENT - CONTINUE READING BELOW
Guinanayan Island (Rapu-Rapu, Albay)
With creamy white sand and cerulean blue waters, Guinanayan offers an idyllic escape with lush vegetation and two shorelines you can explore, unspoiled save for a few bamboo huts by the beach. A view of the Mayon Volcano is also visible from the island, so don't forget to snap pics and stay to catch the sunset.
ADVERTISEMENT - CONTINUE READING BELOW
How to get there: You can book a flight to Legazpi City, but if you'd rather save on a few bucks, you can also travel by land through bus. From the Legazpi Central Terminal, take a bus or a van found for Bacacay Port, where you can ride a boat to Guinanayan Island.
Dampalitan Island (Padre Burgos, Quezon)
ADVERTISEMENT - CONTINUE READING BELOW
Compared to neighboring beaches like the Borawan Beach and Puting Buhangin (which have narrower shorelines), Dampalitan Island features a wide bed of white sand that's ideal for camping. Dotted with coconut and agoho trees (a type of sea pine), the island gives off a vibe that's similar to that of the Anawangin and Nagsasa coves in Zambales. Expect some fish to be swimming along with you in the island's clear waters.
How to get there: Ride a bus to Lucena City and alight at the Lucena Grand Terminal, where you can catch a bus ride to Unisan. Ask the driver to drop you off at the QCRB Bank in Padre Burgos. Look for tricycles heading to Aplaya. From there, you can ride a boat to Dampalitan Island. Alternatively, you can book an island-hopping tour which will take you to Dampalitan, Borawan, and Puting Buhangin.
Waniban Island (Mati, Davao Oriental)
ADVERTISEMENT - CONTINUE READING BELOW
Waniban Island (also known as Huaniban) may be small, but it's a tropical paradise with crystalline waters, powdery white sand, and interesting rock formations. There's ample shade from the island's rich flora, but there are also a few native huts for you to rest in. There might not be much to explore on the island itself due to its size, but the rich marine life surrounding it makes Waniban a great spot for divers.
How to get there: Fly to Davao City, then ride a bus to Mati. From there, you can hop on a habal-habal to Barangay Tamisan and take a boat to Waniban Island.
Dicotcotan Beach (Palanan, Isabela)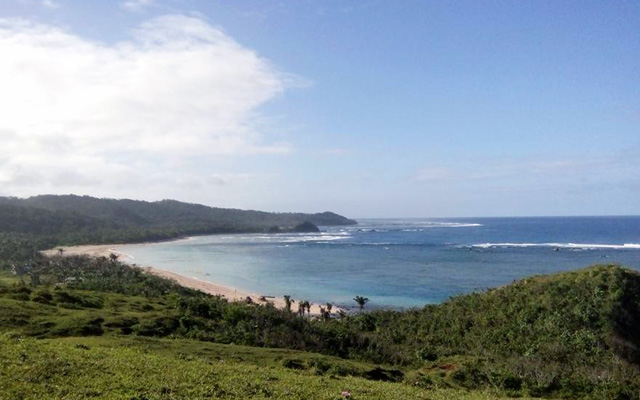 ADVERTISEMENT - CONTINUE READING BELOW
Tucked between the Sierra Madre mountain range and the fringes of the Pacific Ocean, the coastal town of Palanan in Isabela is home to white-sand beaches like the Dicotcotan Beach. It takes quite a journey to get there, but what awaits you makes the trip worth every while. Abundant corals, prolific marine life, and lush vegetation add to the beauty of the secluded beach.
How to get there: Take a bus headed to Dingalan, Aurora via Cabanatuan City. From there, you can take a ferry to Palanan, where you'll find Dicotcotan Beach. Note that the trip will take about 15 hours from Manila, so be prepared.
Magalawa Island (Palauig, Zambales)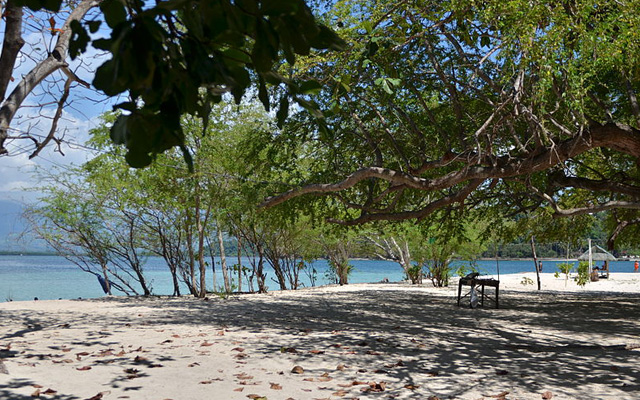 ADVERTISEMENT - CONTINUE READING BELOW
One of the less popular beaches in Zambales, Magalawa Island is a great place to enjoy the beach away from the crowds. The island, which has a total land area of 56 hectares, is also home to a sandbar where you can chance upon plenty of starfish. With creamy white-sand beaches and nearby reefs to explore, this quiet island shouldn't be overlooked when you're visiting Zambales.
How to get there: Ride a bus headed to Sta. Cruz in Zambales and ask the driver to drop you off at Veritas Road in Barangay Pangolingan, Palauig. You can ride a tricycle to the port closer to where you're planning to stay. From there, hop on a boat to Magalawa Island.
Agutayan Island (Jasaan, Misamis Oriental)
ADVERTISEMENT - CONTINUE READING BELOW
This sandbar in Misamis Oriental disappears during high tide, so consider going early to enjoy basking in the sun on the fine white sand. You'll be surrounded by clear waters that look blue-green near the shore and deepens to a rich blue farther out. Its real charm lies in the diverse marine life surrounding it—there's a shallow reef nearby that divers will want to explore.
How to get there: Hop on a flight to Cagayan de Oro. Once you get there, take a bus or jeepney to Jampason, Jasaan. From there, you can hire a boat to take you to the island.
Share this story with your friends!
---
Help us make Spot.ph better!
Take the short survey
Load More Stories