(SPOT.ph) Hoping for a beach getaway that isn't Boracay? The Philippines, being an archipelago, has a number of beautiful beaches to offer, and this includes the island paradise of Panglao in the province of Bohol. It boasts the white-sand Alona Beach, the Hinagdanan Cave with an underground lagoon, and one of the richest marine biodiversity hotspots in the world. It's a huge plus that the Bohol-Panglao Airport, dubbed the Philippines first eco-friendly airport, is now in full operation—making it easier to go on a Panglao getaway.
After a day's exploration, you can rest and relax at any of these luxury accommodations:
Bluewater Panglao Beach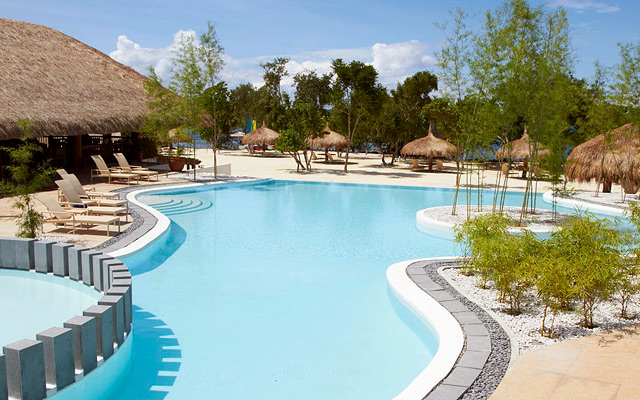 Barangay Danao, Panglao, Bohol
Contact: (038) 416-0702
E-mail: panglao@bluewater.com.ph
www.bluewaterpanglao.com.ph
Rates start at P6,500
Bluewater Panglao goes beyond being a resort; it's a one-stop adventure destination that offers an obstacle course, island boat tours, a firefly tour along Abatan River, and even mango-picking when they're in season. If you're not planning to stay but still want to enjoy the hotel's amenities, you can opt for a day pass (P1,000) to access the lagoon-style pool, bowling lanes and sports facilities, and other fun activities.
ADVERTISEMENT - CONTINUE READING BELOW
The Bellevue Resort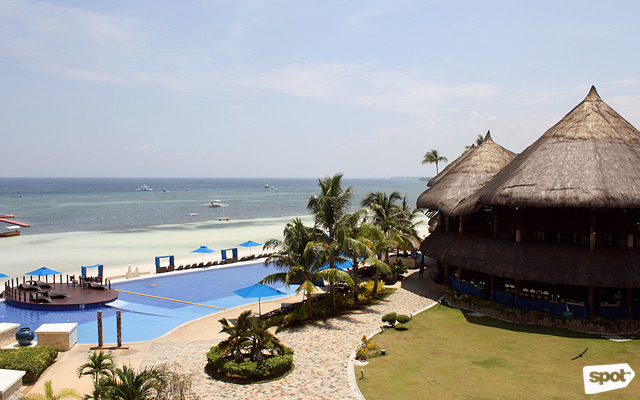 Barangay Doljo, Panglao, Bohol
Contact: (038) 422-2222
E-mail: info@thebellevuebohol.com
www.thebellevuebohol.com
Rates start at P7,500
If you're willing to splurge on luxury and adventure, book a few nights' stay at The Bellevue Resort. It is right by a 250-meter stretch of beach, which is always a huge plus if you ask us. You have your choice of pools to take a dip in, too: an infinity pool, a kiddie pool, and even a dive pool!
Amarela Resort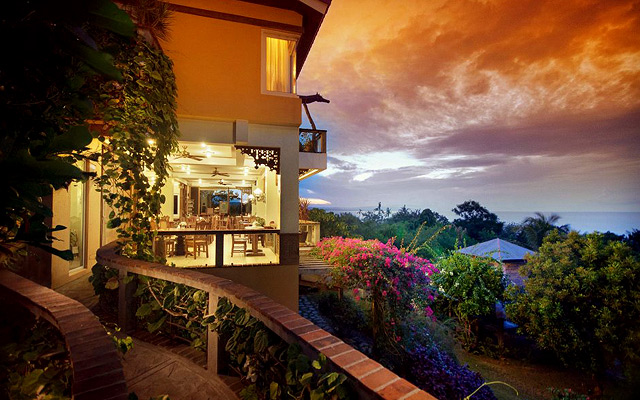 Barangay Libaong, Panglao, Bohol
Contact: (038) 502-9497
E-mail: reservations@amarelaresort.com
www.amarelaresort.com
Rates start at P8,000
Looking for a bit of arts and culture in your getaway? Amarela has a library of over 2,000 books and an art gallery that houses works by local artists. You can even buy pasalubong right on the premises with their boutique of handicrafts and local accessories. You can also stroll through their herb and vegetable garden to enjoy some fresh air.
North Zen Villas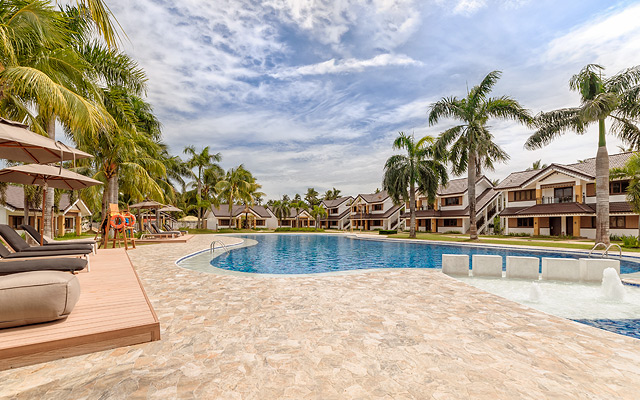 Barangay Doljo, Panglao Island, Bohol
Contact: (038) 502-8453
E-mail: info@northzenvillas.com
www.northzenvillas.com
Rates start at P6,880
This spa and wellness resort is a great place to unwind after a long day of adventure around the island. It has a picturesque bamboo boardwalk where you can enjoy a refreshing stroll and a few Instagram-worthy snapshots, an in-house restaurant that serves organic meals, and spa treatments you can have inside mangrove huts! How's that for a luxurious getaway?
ADVERTISEMENT - CONTINUE READING BELOW
Henann Resort at Alona Beach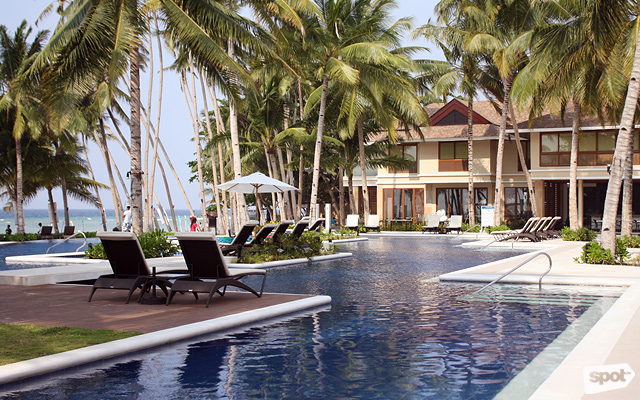 Barangay Tawala, Panglao, Bohol
Contact: (038) 502-9141
E-mail: manila.hbl@henann.com
henann.com/bohol/henannalonabeach/
Rates start at 9,900
Looking for a relaxing trip to Panglao? Henann Resort is one of the many beachfront resorts lining the shores of Bohol. You can spend afternoons just lounging on beach chairs or getting a good workout at the gym. You can also take a refreshing dip in one of their many, many pools—the website says there are three, but they're so huge and divided into sections that you'd think there's more!
BE Grand Resort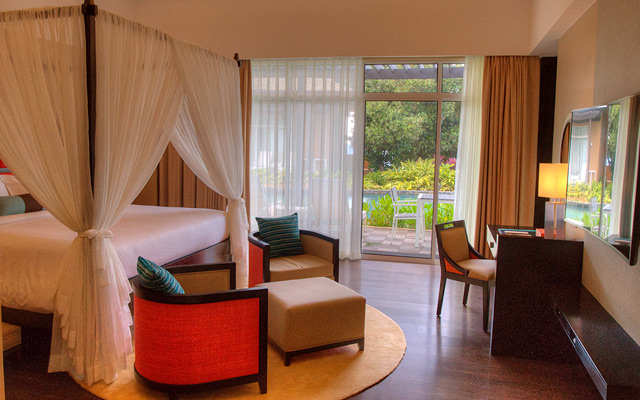 Barangay Danao, Panglao, Bohol
Contact: (038) 412-9000
E-mail: reservations-bohol@beresorts.com
www.begrandresort-bohol.com
Rates start at P11,000
BE Grand Resort is an idyllic escape and also a great place to celebrate big occasions and events in Panglao. They have multiple function halls for hosting weddings, birthdays, business meetings, and conferences. All beachfront rooms come with king-sized beds or two queen-sized beds, ensuring a good night's sleep.
Amorita Resort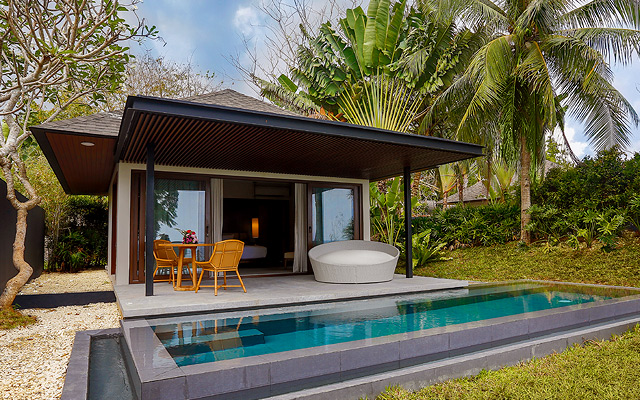 Barangay Tawala, Panglao, Bohol
Contact: 0917-861-9441
E-mail: inquiries@one-ofcollection.com
www.amoritaresort.com
Rates start at P12,000.00
Amorita Resort's in-house spa service—Sea Tree Spa—offers authentic Filipino massage techniques and bathing rituals that can relax your stressed and tired muscles. Guests can also join complimentary yoga sessions at 7 a.m. every Tuesday and Saturday to jumpstart a full day of exciting activities. If you can splurge a little, the resort's villas have everything you need for a worry-free and peaceful vacation, from your very own plunge pool to a private garden area.
ADVERTISEMENT - CONTINUE READING BELOW
Donatela Hotel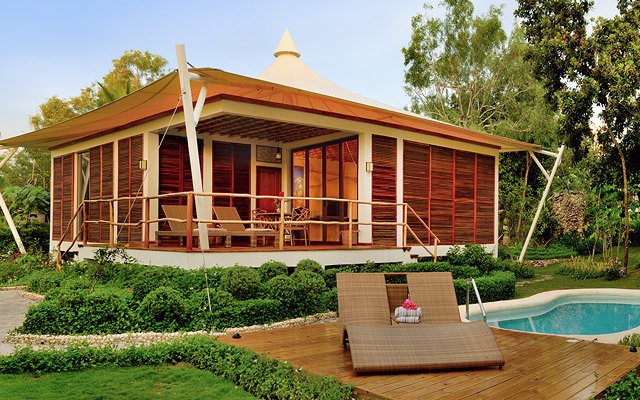 Barangay Tawala, Panglao, Bohol
Contact: (038) 510-8472
E-mail: reservations@donatelahotel.com
www.donatelahotel.com
Rates start at P14,500
Donatela Hotel in Panglao allows guests to experience the great outdoors while still enjoying the comforts of a luxurious resort. It's a botanical escape with a serene vibe that will make you feel like you've been transported to Bali—a sanctuary where you get to stay in a private villa with its own pool. To satisfy your cravings, you can dine at their oceanfront restaurant, Paprika, and feast on local delicacies while enjoying a stunning view of the South Bohol Sea. But we wouldn't blame you if you'd rather call room service and stay in the comforts of your room.
South Palms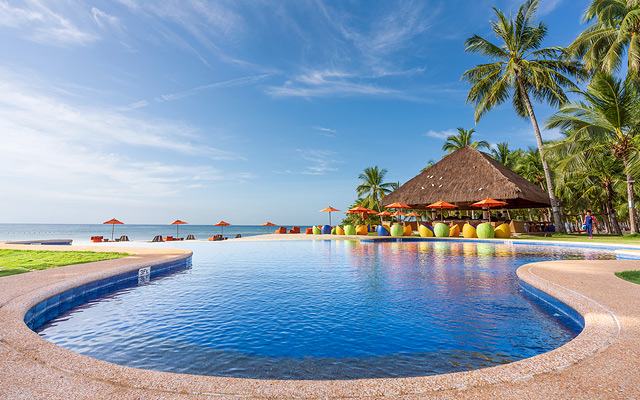 Barangay Bolod, Panglao, Bohol
Contact: 0917-716-7609
E-mail: info@southpalmsresort.com
www.southpalmsresort.com
Rates start at P11,000
If you're hoping to experience Bohol's biodiversity, pick South Palms as your accommodation and they'll help you explore reef systems by snorkeling or even scuba diving. Start your day with a workout at their fitness center, then enjoy a hearty breakfast at their seafood restaurant. After your day of adventure, you can unwind and pamper yourself at their in-house spa and cap off your day with a dip in their swimming pool or drinks at their bar.
Eskaya Beach Resort and Spa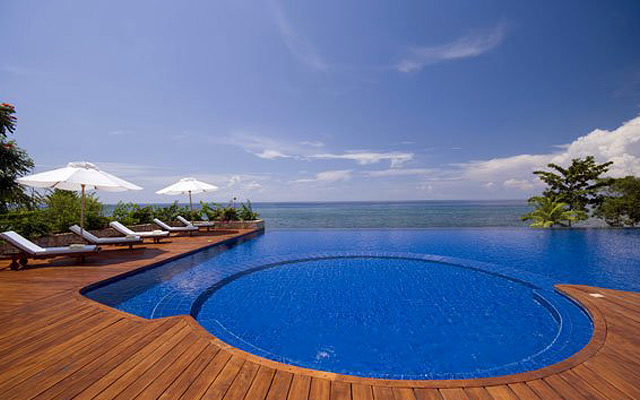 ADVERTISEMENT - CONTINUE READING BELOW
Barangay Tawala, Panglao, Bohol
Contact: 0917-552-4077
E-mail: reservations@eskayaresort.com
www.eskayaresort.com
Rates start at P22,000
When you book with Eskaya Beach Resort and Spa, you'll be able to enjoy their luxurious accommodations and amenities as well as take advantage of pre-made tours ensuring you'll make the most out of your trip. You can book a simple countryside tour, a firefly tour, a visit to an oyster farm, or a combination of many different tourist attractions. The 16-hectare property takes its name from Eskaya, the collective name of indigenous people found in Bohol's southeast towns.
Share this story with your friends!
---
Help us make Spot.ph better!
Take the short survey
More Videos You Can Watch
Load More Stories