(SPOT.ph) For most of us, Bicol is synonymous to Mayon Volcano—never mind that Bicol is actually a whole region that comprises different provinces like Camarines Norte, Camarines Sur, Catanduanes, Masbate, and Sorsogon. And the most popular of these is Albay, which has the best view of the world's most perfect cone-shaped volcano at Cagsawa Ruins in Daraga. But this province has so much more to offer, so why not check them out? After having your fill of the sight of Mayon, that is.
Also read:
10 Exciting Things to Do in Camarines Norte
10 Exciting Things to Do in Catanduanes
10 Exciting Things to Do in Masbate
10 Exciting Things to Do in Sorsogon
10 Things You Can Do in Siargao Other Than Surfing
Here are 10 exciting things you can do in Albay:
Be bold and go for a spicy culinary experience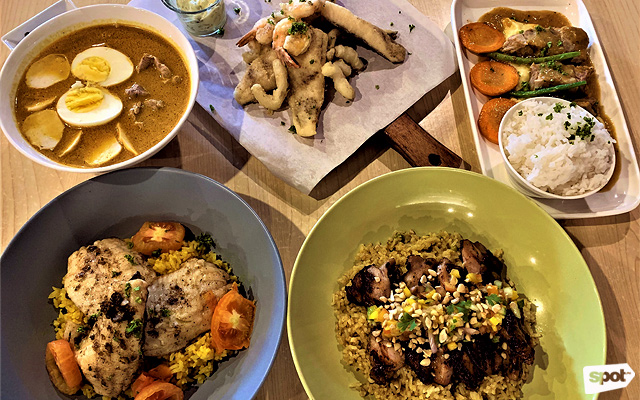 ADVERTISEMENT - CONTINUE READING BELOW
Next to Mayon, Albay's mouthwatering cuisine is perhaps the next tourist magnet. The province, after all, is known for its chilli and gata (coconut milk) that seem to be part of every dish. Don't miss having a taste of Bicol express (the legit one!), laing, kinunot, and cocido.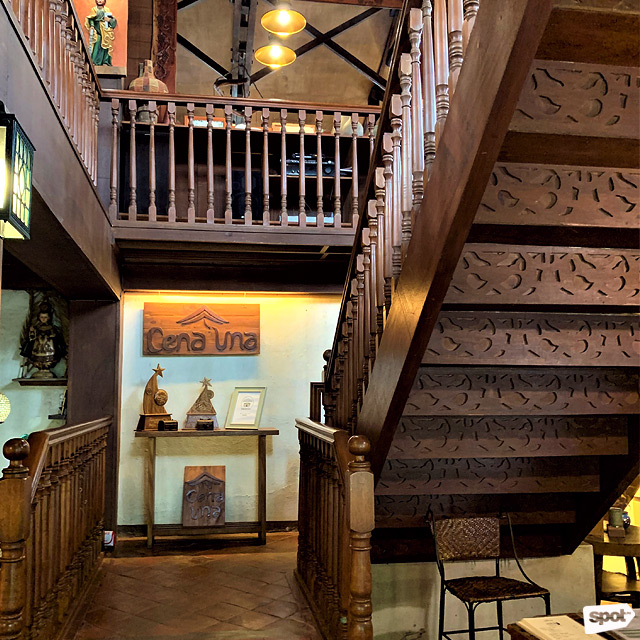 For all-time Bicolano and Filipino favorites, stop by Balay Cena Una; and for international fusion food, try the newly opened Tyler's Gourmet Kitchen. Both located in the municipality of Daraga, they exude an Old-World charm, being former colonial-era ancestral houses. Other must-try restos are Small Talk Café for its Bicol-flavored pasta and pizza, First Colonial Grill for its sili ice cream, DJC Halo-Halo for its cheese-laden halo-halo, and 21st Amendment Bar for steaks and spirits.
Hop on an ATV for a rugged adventure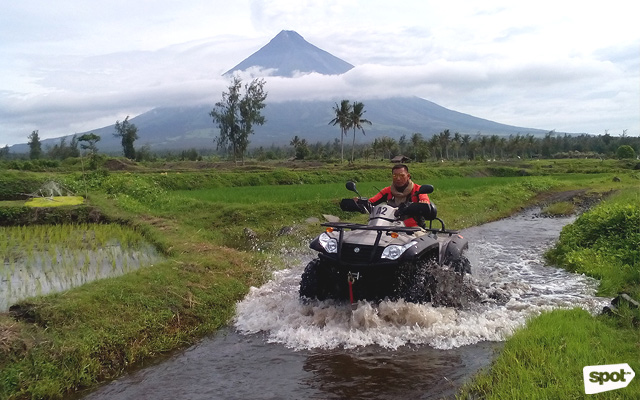 ADVERTISEMENT - CONTINUE READING BELOW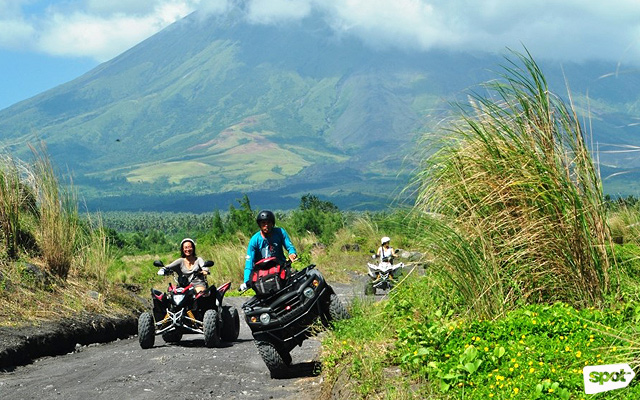 The all-terrain vehicle ride is undoubtedly Albay's most popular adventure, with travelers hoping to satisfy their need for speed and penchant for taking breathtaking photos. Trails vary—you can start off in Pawa in Manito, and follow the rocky path to the Black Lava Wall of Mayon or go through rivers and forest and end up in green lava beds. Bicol Adventure ATV offers a boulder-laden and surreal-looking trail from the Cagsawa Ruins Park up to Mayon's slopes. 
ADVERTISEMENT - CONTINUE READING BELOW
Cruise down Sumlang Lake on a bamboo raft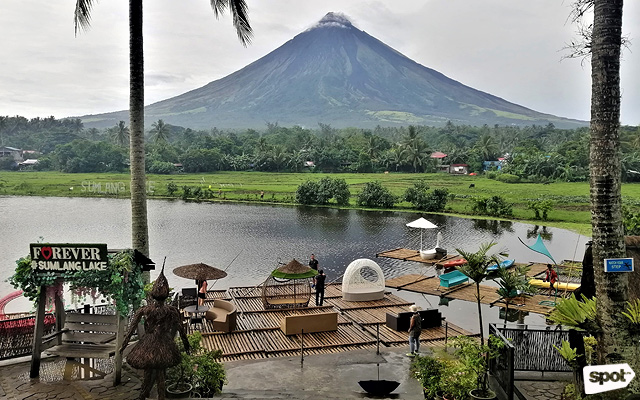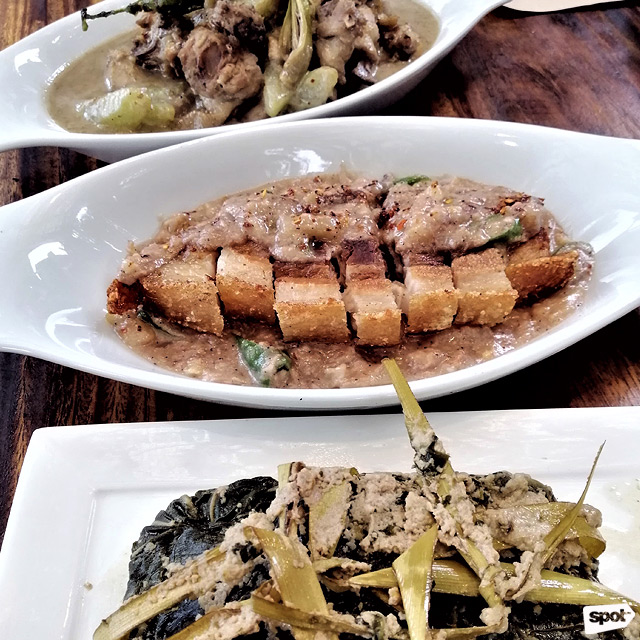 ADVERTISEMENT - CONTINUE READING BELOW
Aside from pinangat—a dish that features fish stewed in tomatoes, made sour with calamansi or tamarind, the town of Camalig in Albay is also known for its nine-hectare Sumlang Lake. Guests can hop on a bamboo raft and cruise down the placid lake. It's best go in the late afternoon for an Instagram-worthy sunset shot of the Mayon. For a complete experience, feast on the Bicol delights of Socorro's Lakeside Restaurant and Grill, then shop for souvenirs at the Natural Carpet showroom.
Have a relaxing weekend in a luxurious resort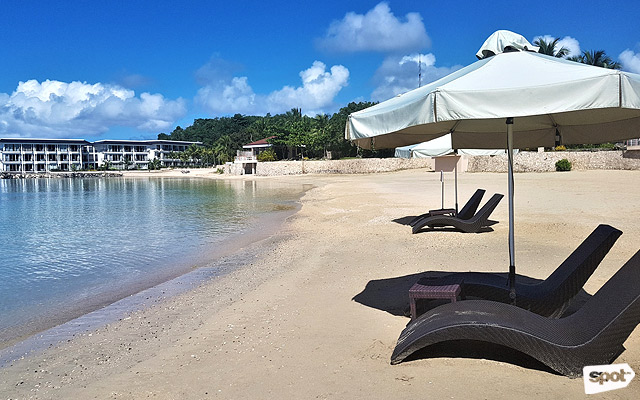 ADVERTISEMENT - CONTINUE READING BELOW
A tropical hideaway with its powdery beaches and crystalline sea, Misibis Bay Resort on Cagraray Island in Bacacay is one of Bicol's most luxurious accommodations. You have the option to make the most out of your day by riding an ATV or trying out a stand-up paddle board, or have a relaxing afternoon in their Asian-inspired villas with spacious king-sized beds and a private plunge pool.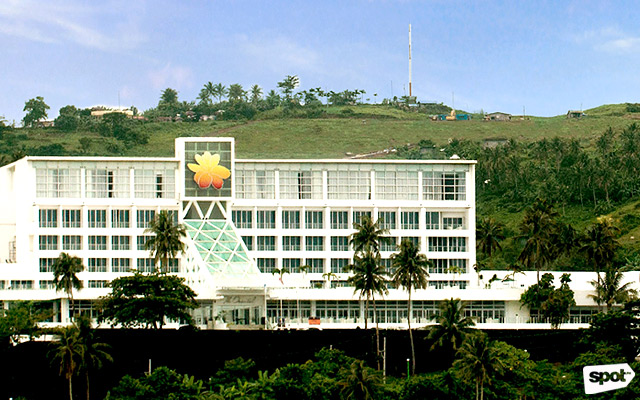 ADVERTISEMENT - CONTINUE READING BELOW
The Oriental Hotel Legazpi, on the other hand, is a four-star lodging that's recommended for VIPs and businessmen. Situated on a hilltop, it boasts spacious rooms, three in-house restaurants that serve Asian cuisine, a spa and wellness center, a fully stocked bar, and an infinity pool with the best view of Mayon.
Jump into the chilly water of Quitinday Falls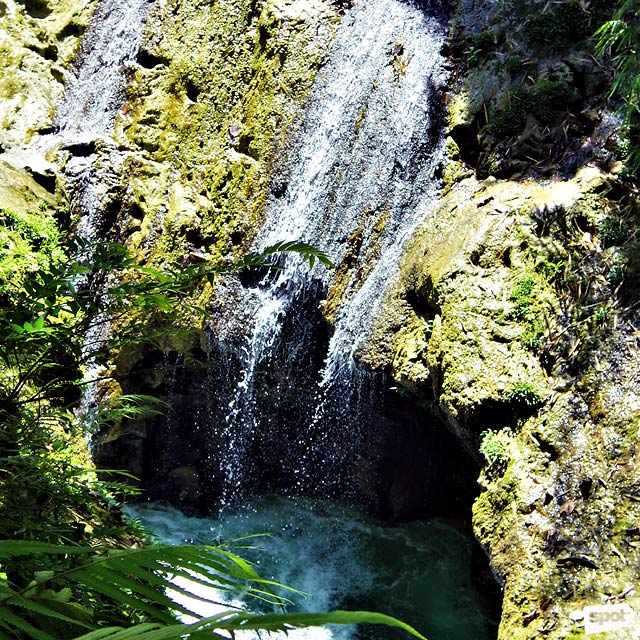 ADVERTISEMENT - CONTINUE READING BELOW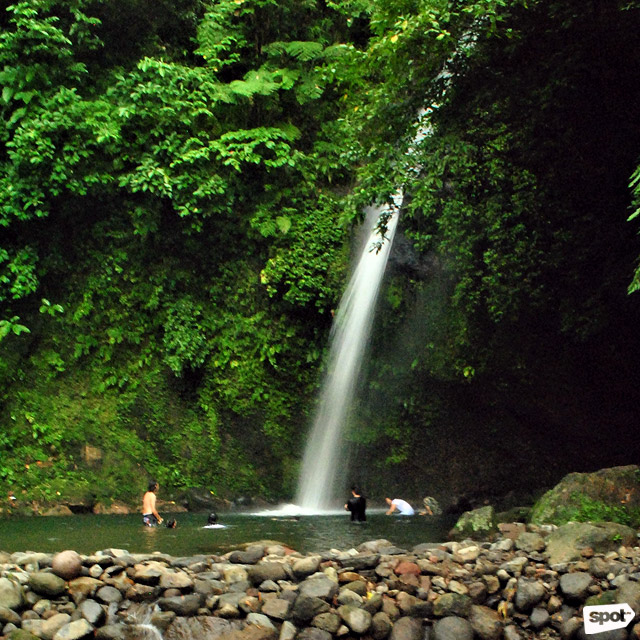 Because of its rugged terrain, Albay has several waterfalls where you can go for a dip. The long list includes Quitinday Falls in Jovellar, which has a 150-meter cave that leads to a gorge that you can navigate on a bamboo raft. The basin is ideal for cliff jumping or swinging from a rope. You can also stop by Busay Falls in Malilipot and Vera Falls in Malinao for equally beautiful sights.
ADVERTISEMENT - CONTINUE READING BELOW
Enjoy the sun and sand in Albay's pristine islands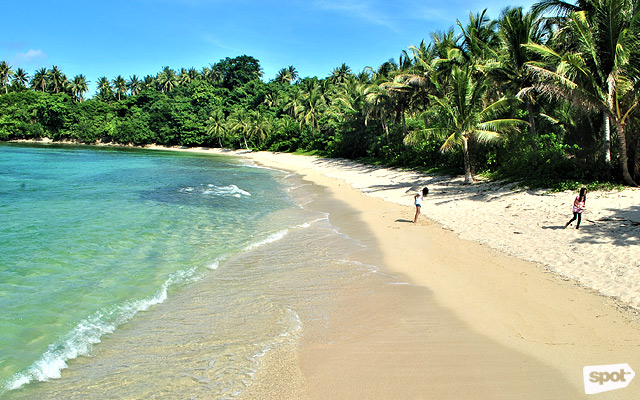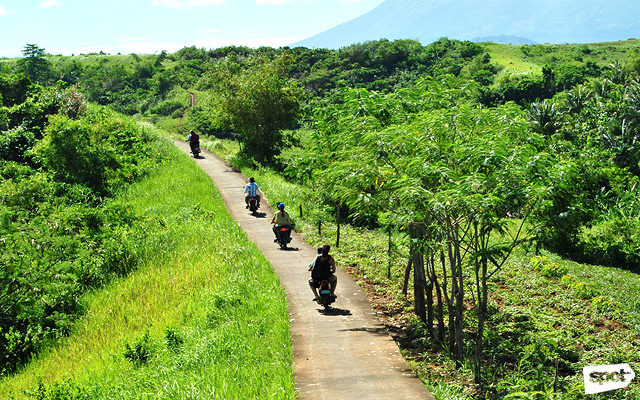 ADVERTISEMENT - CONTINUE READING BELOW
Albay province has a couple under-the-radar islands known for their fine-sand beaches, minus the crowds—Cagbulauan and Pinamuntugan in Bacacay, Guinanayan in Rapu-Rapu, and Natunawan and San Miguel in Tabaco. The latter has a scenic coast ideal for off-road biking or motorcycling.
Celebrate local myths and join in the merrymaking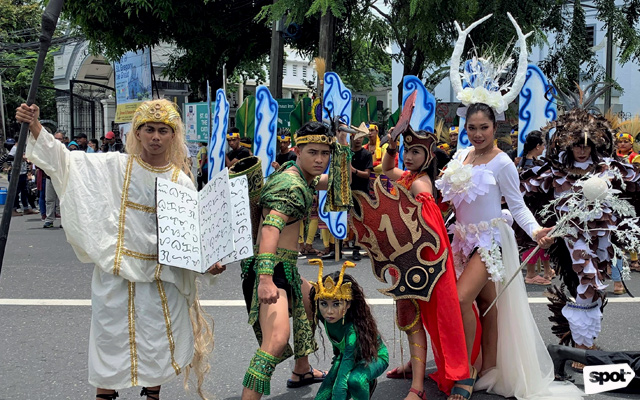 ADVERTISEMENT - CONTINUE READING BELOW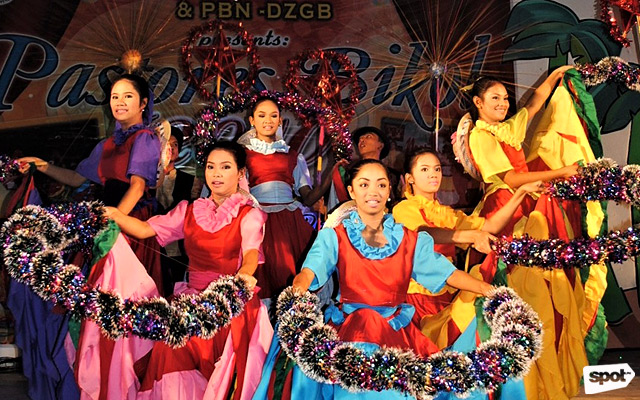 All towns in Albay have their own festivals inspired by local folklore and heritage. Their biggest event is the province-wide Magayon Festival held annually in May, which honors the beauty of Daragang Magayon—the legendary maiden of the Mayon Volcano. There's also the Ibalong Festival, which celebrates the epic story of Ibalong and his heroic journey alongside Baltog, Handyong, and Bantong. During this festival held every August, people wear masks portraying these local heroes and parade on the streets. Other interesting fiestas in the province are Pulang Anggi Festival in Polangui, Tabak Festival in Tabaco City, Sarung Banggi Festival in Sto. Domingo, and Guinobatan Longganisa Festival.
ADVERTISEMENT - CONTINUE READING BELOW
Travel back in time through museum-hopping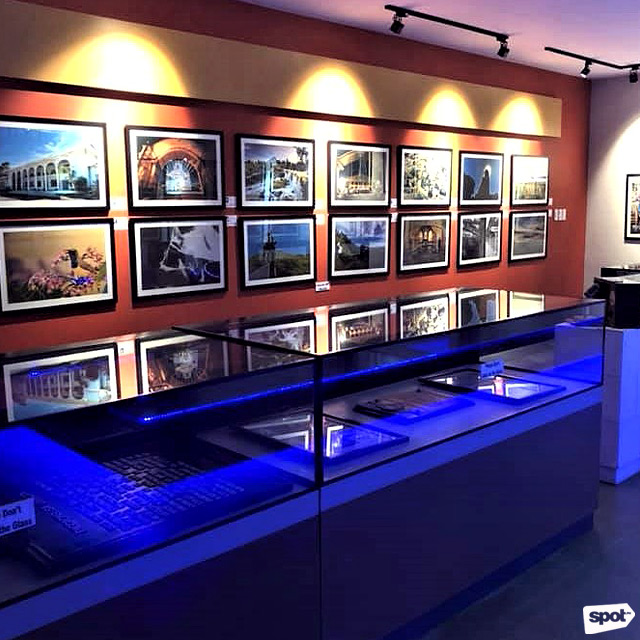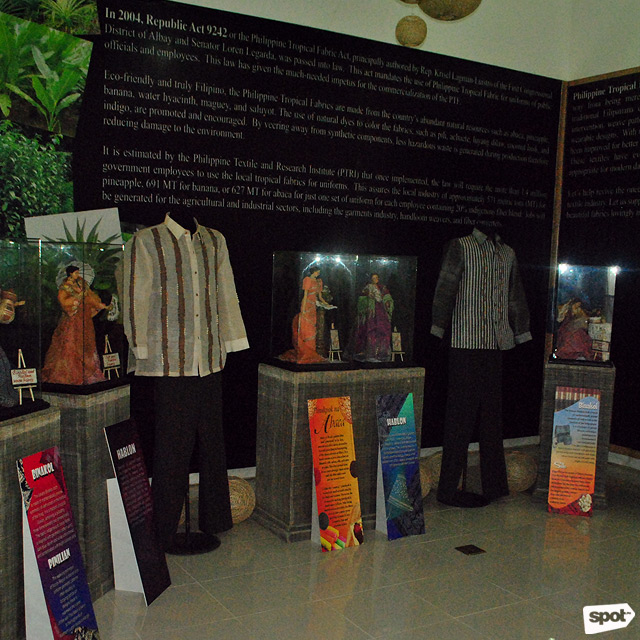 ADVERTISEMENT - CONTINUE READING BELOW
Learn more about Bicolano heritage and culture at the National Museum of the Philippines' regional outlet in Tabaco, which has a special display about the Mayon Volcano and geological history of the country. You can also drop by Museo de Legazpi, which focuses on the arrival of the Spaniards in Bicol in 1569 and the American invasion of the province in 1900. There's also Ola Museum in Guinobatan, which commemorates the bravery of Gen. Simeon Arboleda Ola—the last Filipino solder to surrender during the Filipino-American war.
Marvel at the beauty of Bicolano churches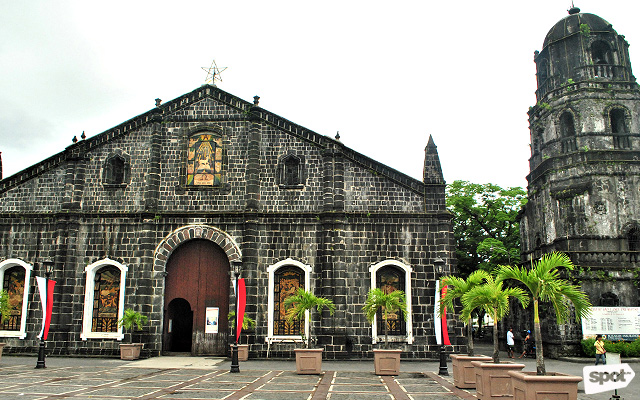 ADVERTISEMENT - CONTINUE READING BELOW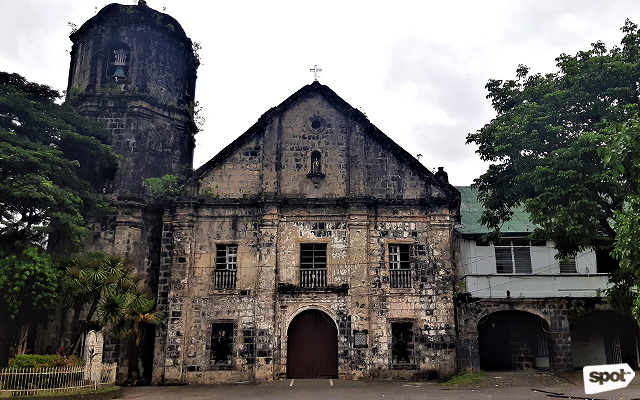 Albay is home to impressive churches built by the Franciscans, mostly of Baroque architecture. The most notable are St. John's Church in Tabaco City and St. John's Church in Camalig, which were named by the National Museum of the Philippines as a National Cultural Treasure and Important Cultural Property, respectively. The Our Lady at the Gate in Daraga is another remarkable house of worship which has an unobstructed view of Mayon. The Our Lady of Salvation Parish in Tiwi is a pilgrimage church, which is the seat of Albay's provincial patroness.
ADVERTISEMENT - CONTINUE READING BELOW
Take home a piece of Albay with you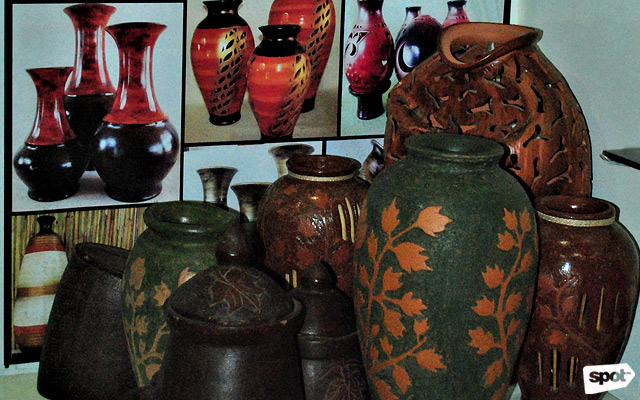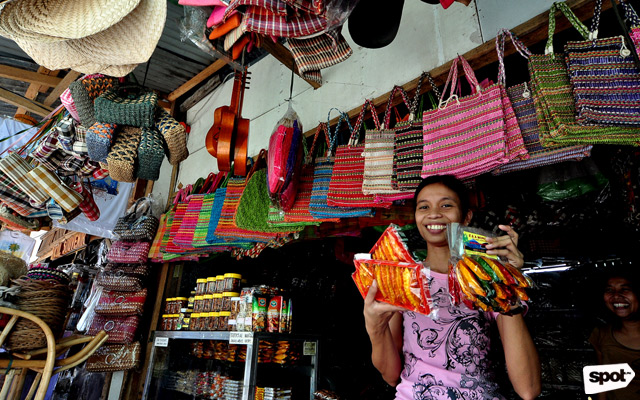 ADVERTISEMENT - CONTINUE READING BELOW
Splurge at the Legazpi Grand Central Terminal for pasalubong. You can take home abaca products, such as placemats, table runners, bags, and frames. There is also an assortment of snacks laced with pili at Albay Pili Nut in Old Albay District. Meanwhile, Tiwi is known for its exquisite pottery and ceramics, Tabaco for cutlery, and Daraga for native home furnishings.
How to get there: There are regular flights from Manila to Legazpi City, which is Albay's provincial capital. You can also take a 10-hour bus trip from Pasay City, Cubao City, or Ermita in Manila City.
Share this story with your friends!
---
Help us make Spot.ph better!
Take the short survey
More Videos You Can Watch
Load More Stories