(SPOT.ph) They say that traveling together is the best way to know someone. You not only get to see them in their most unguarded moments, but also have the chance to share new memories. Seoul, South Korea's capital city, has a number of places where you can go with someone you're in a no-relationship-relationship with. No matter what type of activity you're into, you'll find the perfect spot to explore, whether it's hiking up a mountain, having a picnic at the park, indulging in street food, or shopping for local goods. 
Also read:
10 Places in Seoul for the Solo Traveler
10 Best Places to Stay in Seoul, South Korea
10 Cool Things You Can Do for Free in Seoul, South Korea
Here are 10 romantic places where you can take your date in Seoul: 
Dongdaemun Design Plaza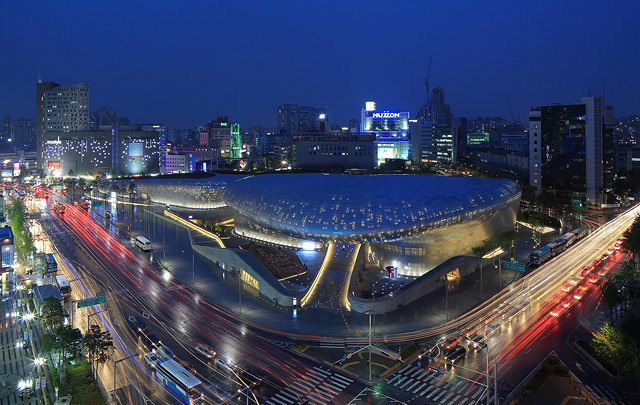 ADVERTISEMENT - CONTINUE READING BELOW
Get a dose of art and architecture at this unique area which encourages you to "Dream, Design, Play." Though it may look like a spaceship on the outside, the DDP hosts a variety of design-related shows and exhibits. Explore the Art Hall and Design Museum with your date as you discuss your love for art and the latest design trends. Then, stroll hand in hand through the Dongdaemun History and Culture Park and shop till you drop at the nearby Dongdaemun Market, which is open 24 hours a day. 
Dongdaemun Design Plaza is at D281, Eulji-ro, Jung-gu, Seoul.
Everland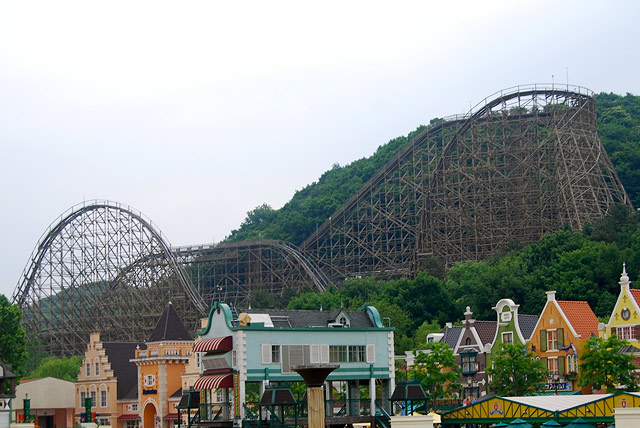 There's a reason that amusement parks are often featured in K-Dramas as an ideal date place: It allows the main characters to get to know each other in a fun, non-intimidating way. You and your date can do it too at Everland, Korea's biggest theme park. Get an adrenaline rush as you ride the world's steepest wooden roller coaster, see adorable pandas at Panda World, take selfies at the picturesque Rose Garden, and hop on a cable car to get a bird's eye view of the park. Stay till the evening to enjoy a romantic Moonlight Parade.
Everland is at 199 Everland-ro, Pogog-eup, Cheoin-gu, Yongin-si, Gyeonggi-do, Seoul. It is open daily from 10 a.m. to 8 p.m. Tickets are at 56,000 won.
N Seoul Tower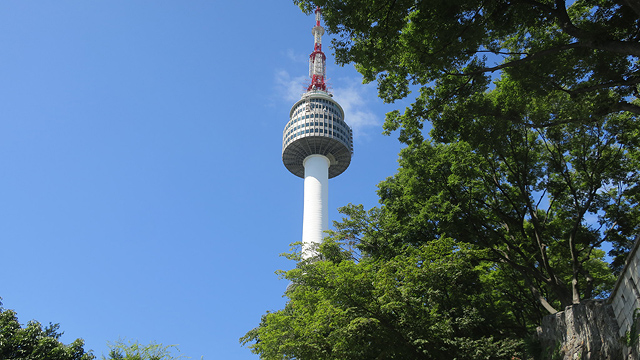 ADVERTISEMENT - CONTINUE READING BELOW
Located on top of Mt. Namsan, this notable landmark is the highest point in Seoul and offers a 360-degree view of the city. Instead of taking a shuttle or cable car to the top, take your date on one of the less crowded walking trails that lead to the tower. It's especially beautiful in the spring, when cherry blossoms line the path. Once you've had your fill of the awesome views, go to Seoul Tower Plaza where you can eat at one of the restaurants, visit the Teddy Bear Museum, or take photos while wearing a hanbok, the traditional Korean dress. 
N Seoul Tower is at 105 Namsangongwon-gil, Yongsan-gu, Seoul. It is open daily from 10 a.m. to 11 p.m. Tickets to the observatory are at 10,000 won.
Han River Cruise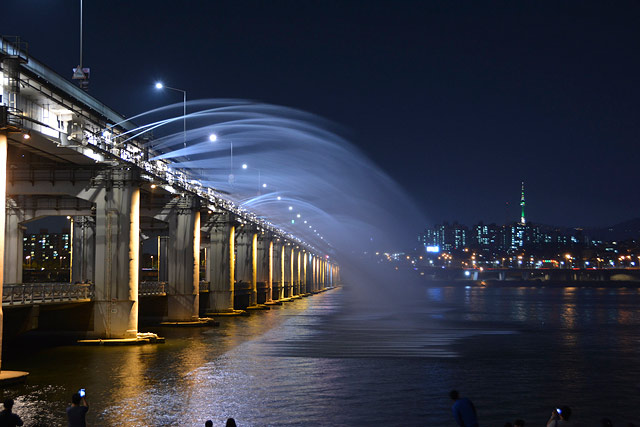 ADVERTISEMENT - CONTINUE READING BELOW
See Seoul from a unique vantage point when you go on a cruise along the Han River. Impress your date by pointing out popular sights like the N Seoul Tower, Banpodaegyo Bridge, and the Jamsil Olympic Stadium. Book a Music Cruise to enjoy live performances or a Dinner Cruise to feast on a sumptuous meal. Ready to take this relationship to the next level? Book a Fireworks Cruise to elevate the romance factor!
The Eland Cruise Terminal is at 290 Yeouidong-ro, Yeoeuido-dong, Yeongdeungpo-gu, Seoul. Rates and schedules vary depending on the type of cruise you book. 
Myeongdong Theater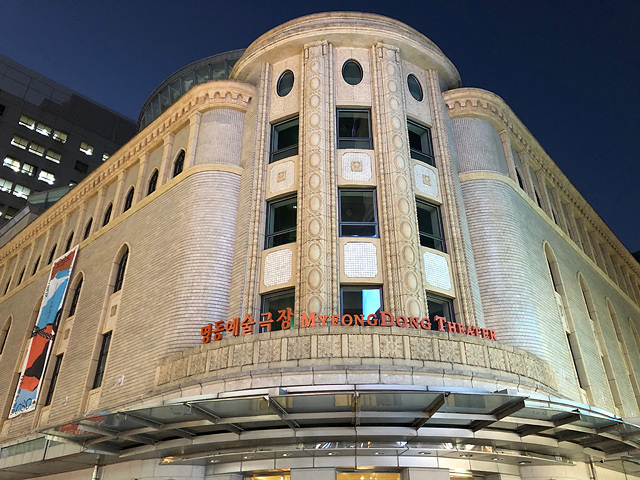 ADVERTISEMENT - CONTINUE READING BELOW
Immerse yourself in Korean culture by watching a play or two at this decades-old theater. The building was the former home of the National Theater of Korea back in the 1930s and was revived in 2009. Now, you can watch everything from Shakespearean classics to Korean plays. You can also catch the famous Nanta show, a non-verbal performance that fuses comedy and drama. After the show, have a snack at Myeongdong Street, where you'll find local delicacies such as tteokbokki, kimbap, odeng, and soondae. 
Myeongdong Theater is at 35 Myeongdong-gil, Jung-gu, Seoul.
Ihwa Mural Village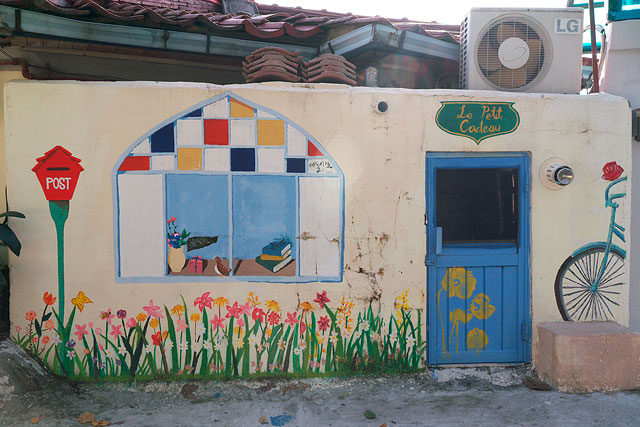 ADVERTISEMENT - CONTINUE READING BELOW
Bring your boyfriend or girlfriend to Ihwa Mural Village, where colorful artworks adorn the walls, stairs, and rooftops. Here are a few things to keep in mind while you're there: 1) Wear comfy shoes! The village is located on a hillside so the roads are a bit steep. 2) Respect the residents of the neighborhood and don't make too much noise. 3) Support the local shops by buying a souvenir or two. 4) Take lots of photos and make great memories with your date. 
Ihwa Mural Village is at 49 Naksan 4-gil, Ihwa-dong, Jongno-gu, Seoul. 
Garden of Morning Calm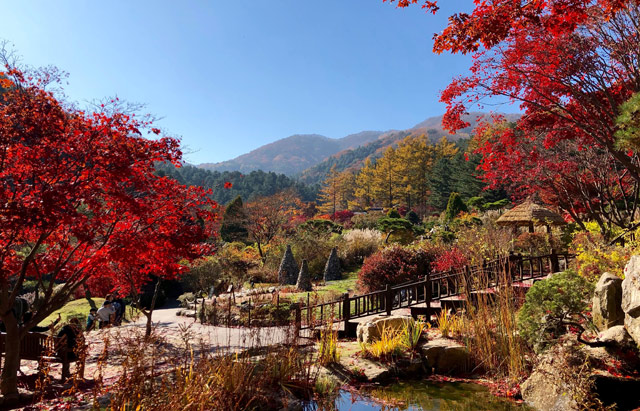 ADVERTISEMENT - CONTINUE READING BELOW
Escape the hustle and bustle of the city and retreat into this lush and quiet garden. You and your date can literally stop and smell the flowers as you walk around this vast landscape. Each season brings forth a different set of sights: The Spring Garden Festival in the spring, the Festival of Roses in the summer, the Festival of Chrysanthemums in autumn, and the spectacular Lighting Festival in the winter.
The Garden of Morning Calm is at 432 Sumogwon-ro, Sang-myeon, Gapyeong-gun, Gyeonggi-do, Seoul. It is open daily from 8:30 a.m. to 7:30 p.m. Tickets are at 9,5000 won.
Insadong Street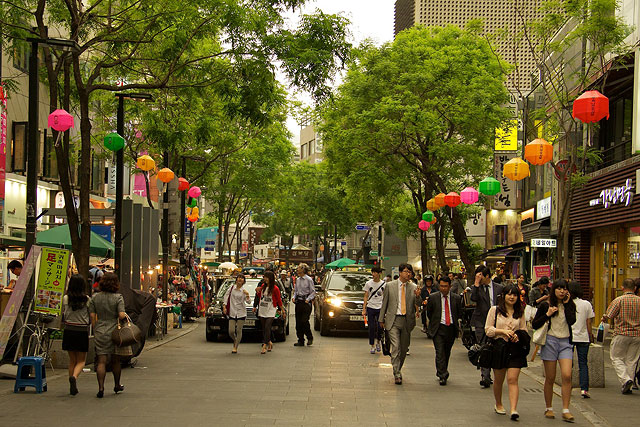 ADVERTISEMENT - CONTINUE READING BELOW
This popular outdoor shopping street in Seoul is the perfect place for a fun and artsy date. Engage your partner in a shopping challenge and see who can get the most unique souvenirs for just 25,000 Korean won (about P1,000). Browse through the different stalls and you'll find everything from Korean dolls and sculptures to colorful jewelry, bags, and shawls. On weekends, the area is closed to traffic and you'll find numerous food stalls and live performances. 
Insadong Street is at 62 Insadong-gil, Jongno-gu, Seoul. 
Gwangjang Market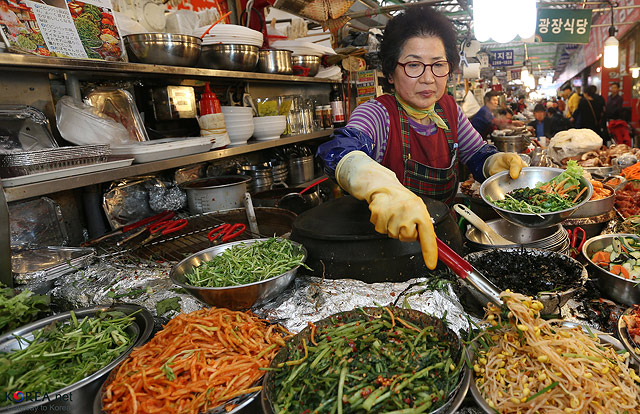 ADVERTISEMENT - CONTINUE READING BELOW
Take your date out on a gastronomic adventure at Gwangjang Market, where you'll find all kinds of cheap, authentic Korean food. Your stomachs will grumble the moment you step inside as you smell the delicious aroma of freshly cooked meat and veggies. Have some bindaetteok (crispy pancakes) for your appetizer, then order a hearty bowl of bibimbap (mixed rice) and japchae (stir-fried noodles). Don't miss Yoonsun Cho's kimchi mandu (dumplings) on stall #70, as featured on the Netflix show, Street Food. 
Gwangjang Market is at 88 Changgyeonggung-ro, Jongno-gu, Seoul. It is open from Monday to Saturday, from 9 a.m. to 6 p.m. Food stalls are open until 11 p.m. 
Bukhansan National Park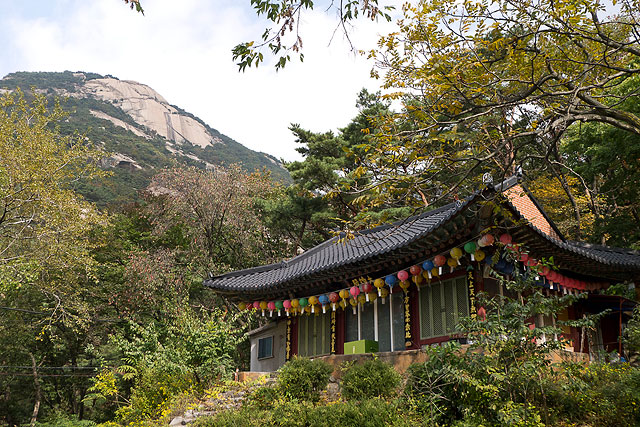 ADVERTISEMENT - CONTINUE READING BELOW
Go on a hike and visit a temple or two at Bukhansan, which literally means "big mountain in the north." The historical Bukhansanseong Fortress is an interesting site as it was built with an 8,500-meter wall to stop foreign invaders back in the Joseon Era. Whether you're a beginner or a seasoned climber, there are numerous trails to explore. Plus, you've got the perfect excuse to hold your date's hand as you step over rocks and hike up the steep slopes. When you reach one of the peaks, have a shot of soju and makgeolli (rice liquor) to celebrate!
Bukhansan National Park is at 86, Dobongsan-gil, Dobong-gu, Seoul. It is open daily from 4 a.m. to 5 p.m. Admission is free.
Share this story with your friends!
---
Help us make Spot.ph better!
Take the short survey
More Videos You Can Watch
Load More Stories