(SPOT.ph) After being featured in the U.S. version of hit reality show Survivor in two seasons: Survivor: Philippines and Survivor: Caramoan, Caramoan in Camarines Sur has become one of the Bicol Region's most sought-after destinations. But there's more to the province than having appeared on TV. Adventure-seekers can try wakeboarding, scale down waterfalls, bike through mountain trails, and go on an extreme food trip of curious eats. 
Also read:
10 Exciting Things to Do in Camarines Norte
10 Exciting Things to Do in Sorsogon
10 Exciting Things to Do in Masbate
10 Exciting Things to Do in Catanduanes
10 Things You Can Do in Albay Other Than Gazing at Mayon
Bookmark this story for your future adventures in Camarines Sur (a.k.a. CamSur):
Live out your Survivor dreams in Caramoan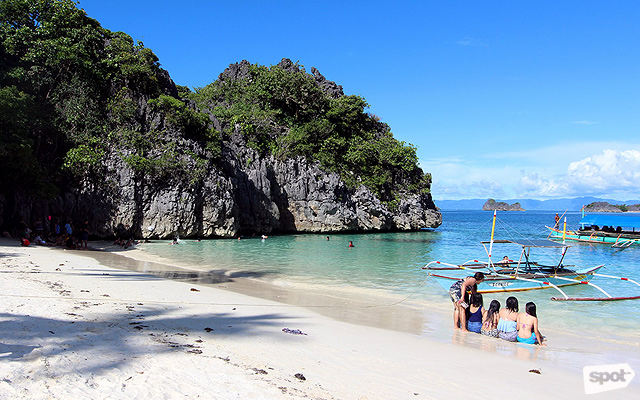 ADVERTISEMENT - CONTINUE READING BELOW
Caramoan is a rugged getaway on the lower-eastern part of the province that boasts islets with white-sand beaches, off-the-beaten-path coves, and limestone cliffs. With its diverse marine life, rich coral reefs and hills that offer panoramic views, this archipelago is a haven for those who want to live the castaway life. Most first-time tourists make it a point to visit Caramoan for the full Survivor experience of island-hopping, cliff-jumping, rock-climbing, caving, and more.
Get a rush while wakeboarding at CWC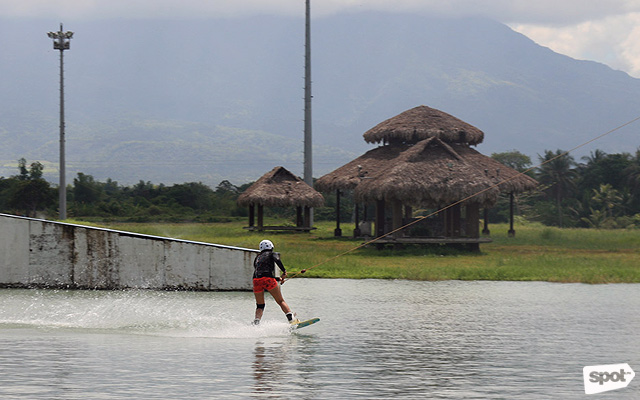 ADVERTISEMENT - CONTINUE READING BELOW
Recommended Videos
CamSur's other claim-to-fame is extreme watersports, particularly wakeboarding, wakeskating, and waterskiing. The Camarines Sur Watersports Complex or CWC put the province on the global tourist map when it opened in 2013, hosting numerous events, including world championships that drew local and foreign tourists and athletes from all over.
Wakeboarding (or wiping out while trying to do it) remains the top "must-try" activity for first-timers who want a real thrill. But for those who just want something more chill, the park has facilities like swimming pools, inflatable playground, massage huts, cabanas, and restaurants—ideal for rest and relaxation for locals and tourists alike.
Hike through forest trails and chase waterfalls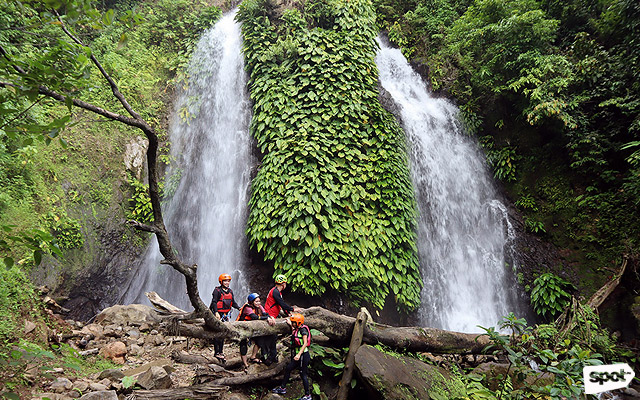 ADVERTISEMENT - CONTINUE READING BELOW
If you've always wanted to bask in a view of waterfalls tucked in triple-canopy forests, then you should check out the foothills of Mt. Isarog National Park. Aside from Malabsay Falls near Naga City, Barangay Curry in Pili hides a waterfall circuit with eight pristine waterfalls ideal for hikes and picnics such as Twin Falls, Slide Falls, and Shower Falls. Engkanto Falls in Bikal, Libmanan also offers a one-of-a-kind waterfall experience as getting here involves traversing up a stony multi-tiered surface.
Rappel down the face of a waterfall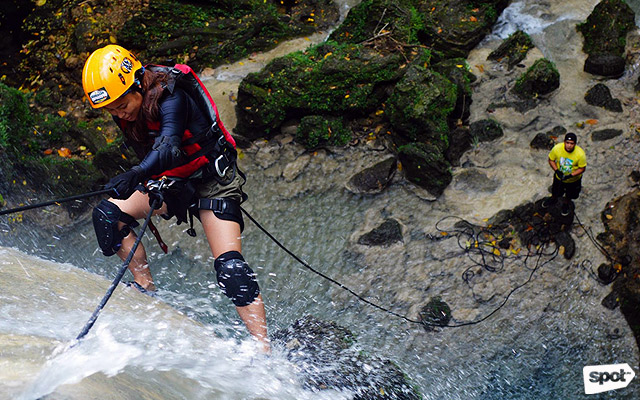 ADVERTISEMENT - CONTINUE READING BELOW
Canyoneering is an extreme activity that involves scrambling and hiking through ravines, rappelling down waterfalls with the aid of ropes and harnesses, and cliff jumping into rivers. Most tourists to the Philippines head to the hotspot of Cebu to try out this activity, but if you're looking for a new and uncrowded destination, you can try canyoneering in CamSur, too.
If you want to go on a canyoneering or a waterfall rappelling adventure, check out Kaddlagan Outdoor Tours. The premiere outdoor group in Camarines Sur can arrange tours in rarely visited cascades including Nalalata Falls in Bula, Itbog Twin Falls in Buhi, Harubay Falls in Calabanga, Slide Falls in Barangay Curry and Kambal Falls in Sitio Tingtigon, Lagonoy.
Chill out on secluded islands and beaches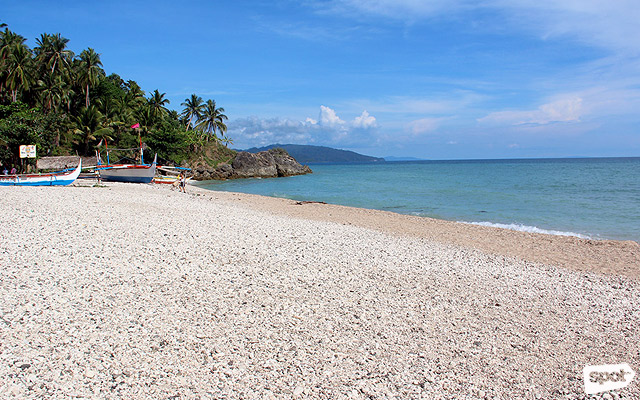 ADVERTISEMENT - CONTINUE READING BELOW
For those on quick trips who don't have time to visit Caramoan, there are a few other small islets and beaches that you can visit. Bagolatao Beach in Minalabac, roughly an hour away from the Naga City proper, is a unique beach with a shore covered in white pebbles and rocks. Tourists have the option to get there through 4x4 vehicles or by motorbike rentals. 
Other nearby beach and island destinations in the province include Aguirangan Island (30 minutes away from Sabang port in San Jose), Atulayan Island (one-hour drive from Naga plus a 15-minute boat ride) and Siruma (less than a couple of hours from Naga City).
Conquer Mt. Isarog's trails on mountain bikes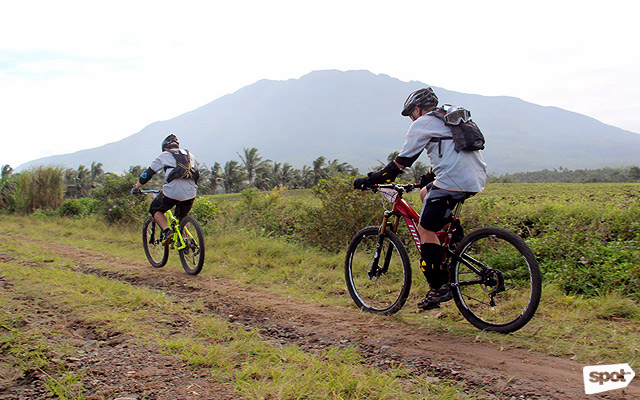 ADVERTISEMENT - CONTINUE READING BELOW
Mt. Isarog, which stands 1,966 meters above sea level, is the top destination for local mountain climbers hikers. Aside from hiking, the trails offer a unique mountain biking destination with spectacular views. From the city proper, bikers can pedal their way to Malabsay Falls or Panicuason Hot Spring for a dip. Another more technical trail in Calabanga requires bikers to trek and hike up with their bikes, navigate through multiple stream and river crossings, and tackle downhill dirt roads.
Go on a food trip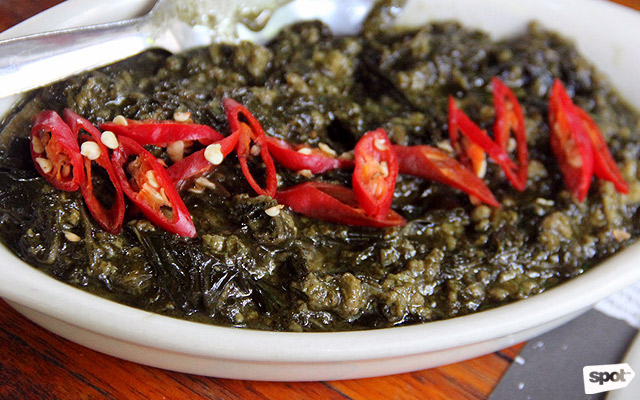 ADVERTISEMENT - CONTINUE READING BELOW
The Bicol region is a great destination for foodies, and CamSur does not disappoint. The restaurant strip of Magsaysay Avenue is the best place to sample Naga's culinary delights.
Must-try restos include Bigg's, the largest fast-food chain that dishes out burgers and comfort food; Geewan for pinangat and Bicol special meals; Bob Marlin for some crispy pata, sigig, laing, and cocktails; and Que Pasa, a restaurant that serves a fusion of Bicolano and Spanish dishes.
Sample some chili beer with tasty local appetizers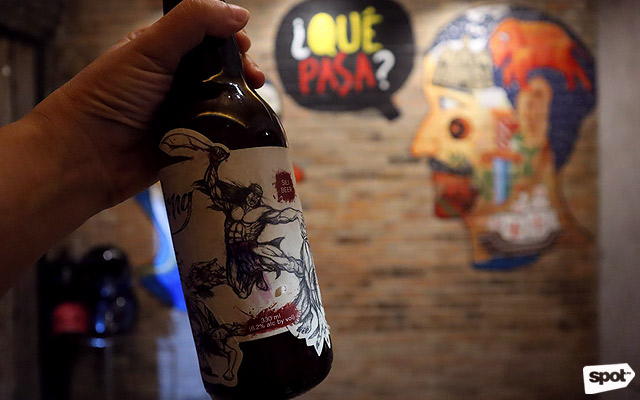 ADVERTISEMENT - CONTINUE READING BELOW
Travelers to Bicol usually make it a point to try out the famous sili ice cream from Legazpi City in Albay. But if you're a beer lover passing through CamSur, you'll want to head to Ibalon Craft Brew along Magsaysay Avenue in Naga City to try out their locally brewed beer with siling labuyo (bird's eye chili). They also serve chocolate stout flavored with Bicol cacao and coffee beans, which you can pair with local appetizers like biti (fried fish belly), dinamita (chili spring roll), or pili nuts with Himalayan salt and kamote fries.
Stop by a soothing hot spring resort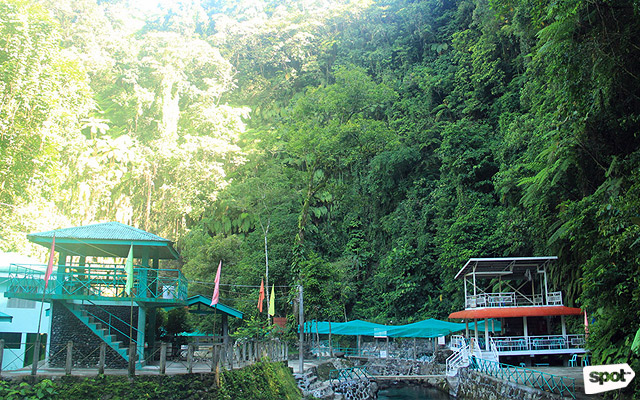 ADVERTISEMENT - CONTINUE READING BELOW
Extreme activities may leave you exhausted, so it's good to schedule some time to just relax. Panicuason Hot Spring Resort at the foot of Mt. Isarog offers several natural pools with temperatures ranging from 25 to 39 degrees Celsius. While the name of the resort only mentions "hot spring," you'd be glad to know that they also have cold spring water coming from the Inarihan River.  Entrance fees range from P200 (day) and P250 (night) while rooms and cottages can be rented starting at P500.
Hang out in a "hammock in the sky"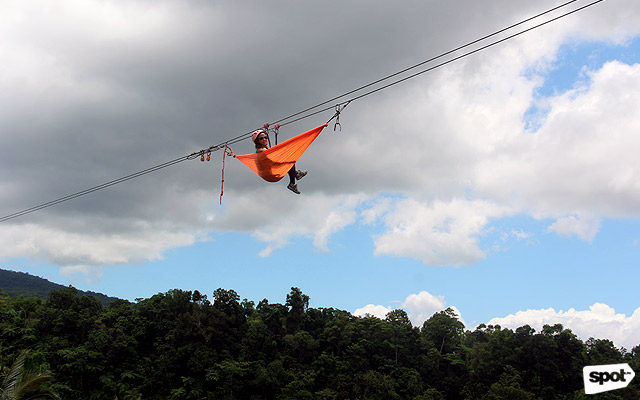 ADVERTISEMENT - CONTINUE READING BELOW
While Panicuason Hot Spring Resort offers exciting activities including ziplines and rappelling, nothing beats chilling out like a boss on a hammock suspended on a zipline 80 feet above ground. "Hammock in the Sky,'' offered by Kadlaggan Outdoor Adventures, allows visitors to be suspended almost 1,500 feet above sea level and has a stunning view of Mt. Isarog.
Share this story with your friends!
---
Help us make Spot.ph better!
Take the short survey
Load More Stories