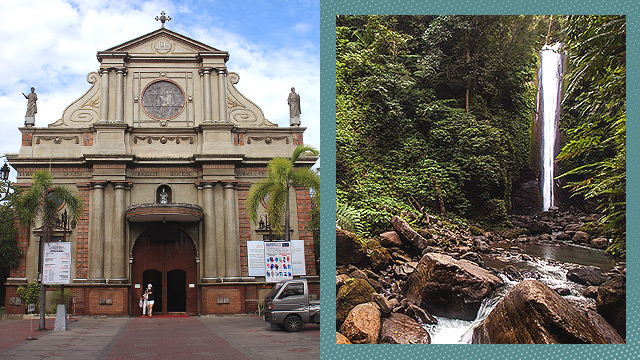 (SPOT.ph) If there is one place to stop and smell the roses, it would be Dumaguete City, the capital of Negros Oriental. While the big city is great and all, life there can get fast-paced and overwhelming to keep up with sometimes. The slow days in the small town of Dumaguete are made meaningful because of the many opportunities to appreciate the simpler things in life, like walking along Rizal Boulevard or watching the sunset while munching on street food at Plaza Escaño. Longer days mean that there is even more time to explore the hidden gems that are just a stone's throw away from the city. 
ADVERTISEMENT - CONTINUE READING BELOW
Dumaguete can be found along the southern tip of Negros Oriental, Central Visayas. While it's a popular travel hub that connects you to some of the most popular nature destinations in the Visayas, there's more to this city than just being a jumpoff point for your next outdoor escapade. It also gives off youthful energy—one that is carefree, constantly evolving, and curious as to where the next adventure may be.
Also read:
The SPOT.ph Guide to Bacolod City
The SPOT.ph Guide to Iloilo City
Check out these Dumaguete tourist spots, places to stay, and food haunts:
Where to Go
Downtown Dumaguete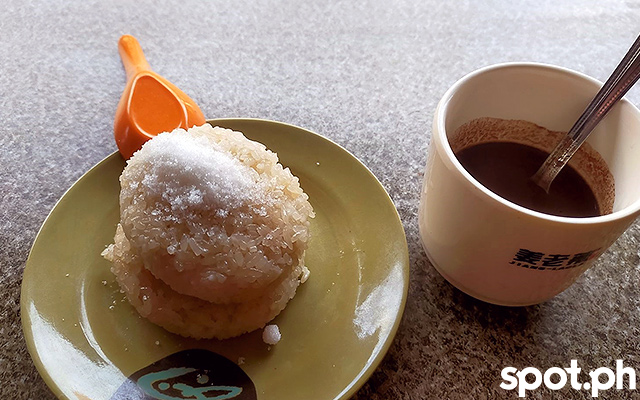 As the capital city of Negros Oriental, Dumaguete City has people coming in and out for work, and you can see that in their downtown area. Do not be fooled though, it might be busy early in the morning but it's like a ghost town at night since most of the stores close early. Dumaguete is relatively walkable so if you can't get a tricycle, or what's known in Dumaguete as a pedicab, you can opt to walk to the market for fresh fruits and vegetables. If you're up early, you can visit Putohan sa Tiangge for breakfast where you can eat rich hot tsokolate and puto maya prepared first thing in the morning by locals. 
Campanario de Dumaguete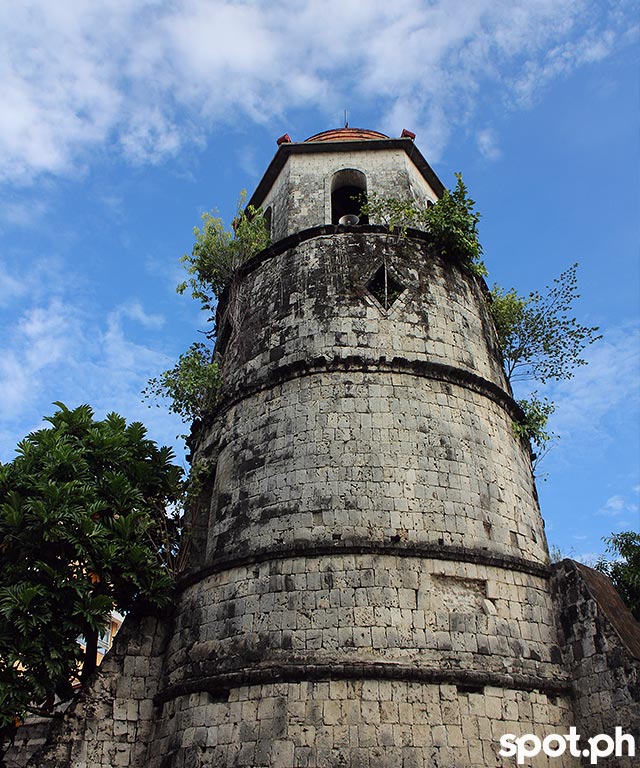 ADVERTISEMENT - CONTINUE READING BELOW
If you take a short walk around the block from the tiangge, you will find the Dumaguete Belfry, also known as the Campanario de Dumaguete. It has many names but the locals just call it the bell tower. It was once used as a watchtower to warn residents of the pirates who were out at sea, looking to raid small towns like Dumaguete. This pentagon-shaped structure now houses a huge bell that signals the start of the mass at the cathedral that's right next to it. 
St. Catherine of Alexandria Cathedral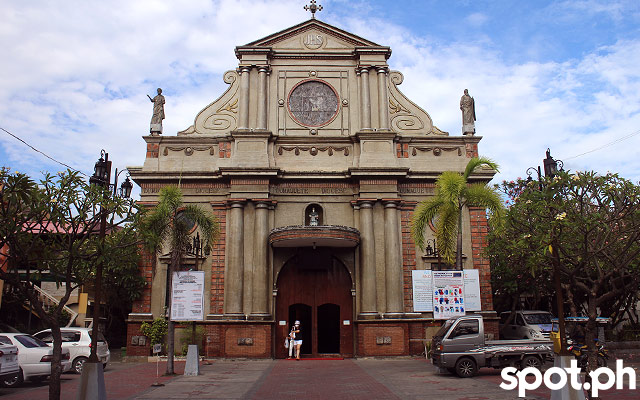 ADVERTISEMENT - CONTINUE READING BELOW
The St. Catherine of Alexandria Cathedral (a.k.a. Dumaguete Cathedral) is a must-visit for people who like timeless architecture. If you think the stone exterior is impressive, wait until you see the grand chandeliers hanging from the ceiling inside. The cathedral is such a beautiful structure that there are always people visiting and offering prayers, even when there's no mass. 
Rizal Boulevard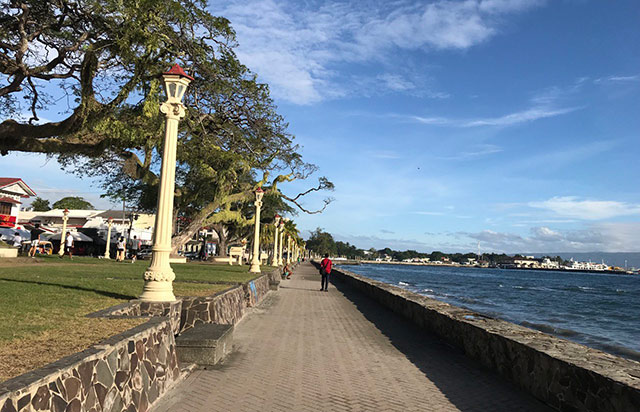 ADVERTISEMENT - CONTINUE READING BELOW
As the first thing that people see when they arrive at the Dumaguete Port, Rizal Boulevard has become a landmark, not only for travelers visiting the area but also for locals.
Lined with street lamps, Rizal Boulevard features a stone path where you can bike, jog, walk, or even just sit on the benches. When the sun starts to set, you will see street food stalls start to set up on one side of the boulevard. There are also hotels, cafés, and restaurants conveniently located right across the path so if it's too hot to be out, you can always grab a bite or rest in the shade with a spectacular 180-degree view of the sky and the sea.
Escaño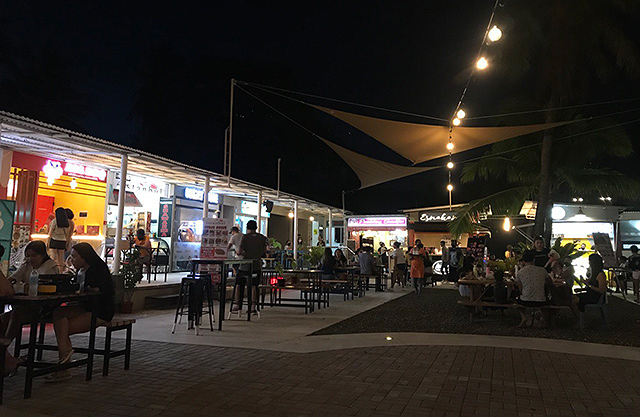 ADVERTISEMENT - CONTINUE READING BELOW
What used to be just a plain dirt road along the sea has slowly developed into a commercial district bustling with activity, especially at night. While one side of Escaño is a seawall overlooking the southern tip of Cebu, the other is a seemingly endless array of restaurants, cafés, and even a food park called Northpoint. The food options are great, the view is picturesque, and if you're lucky, you get to see an airplane land up close because the airport can be seen from Escaño. 
Dauin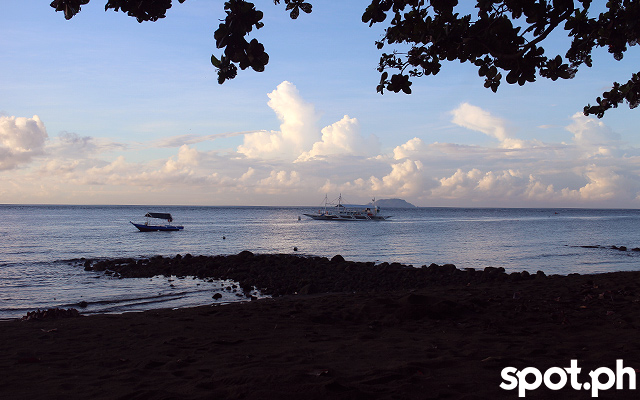 ADVERTISEMENT - CONTINUE READING BELOW
The neighboring town of Dauin is less than 30 minutes away from Dumaguete City. It is famous for its scuba diving spots and marine sanctuaries, like La Tortue Diving Center. Over the years, Dauin has become a home for ocean lovers,  and nomads from all over the world who fell in love with island life.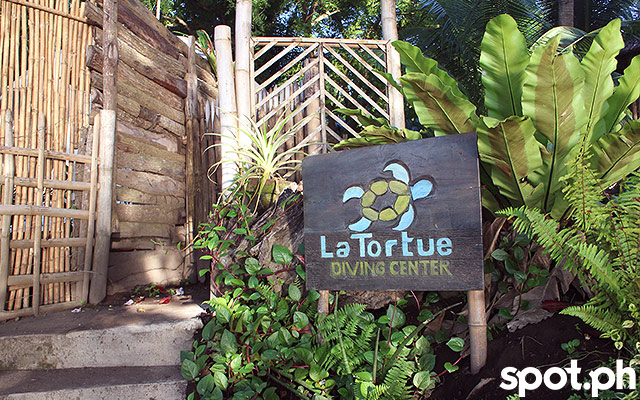 ADVERTISEMENT - CONTINUE READING BELOW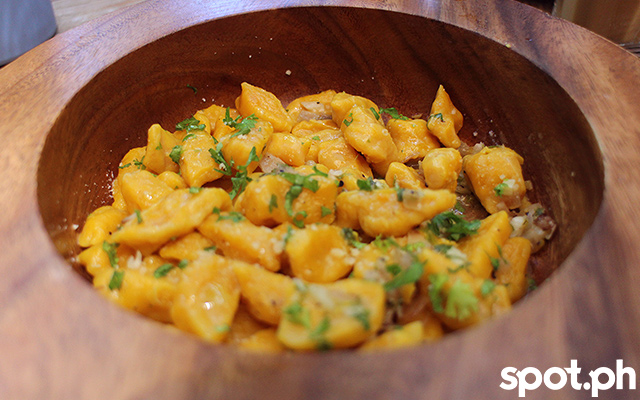 The best way to enjoy the island is to immerse yourself in nature by going to places like Anahaw, which is a vegan restaurant and yoga studio in one. 
Valencia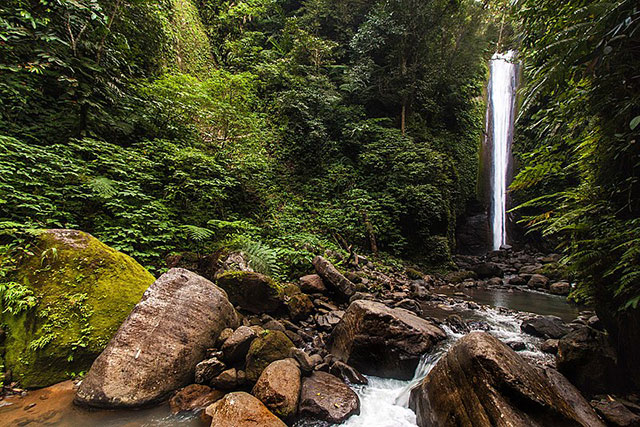 ADVERTISEMENT - CONTINUE READING BELOW
Dumaguete isn't all about island life. The mountains of Valencia are just a short 30-minute uphill drive from Dumaguete. If seawater isn't your thing, you can swim in the fresh-water wonders of Valencia, like Casaroro Falls and Pulangbato Falls.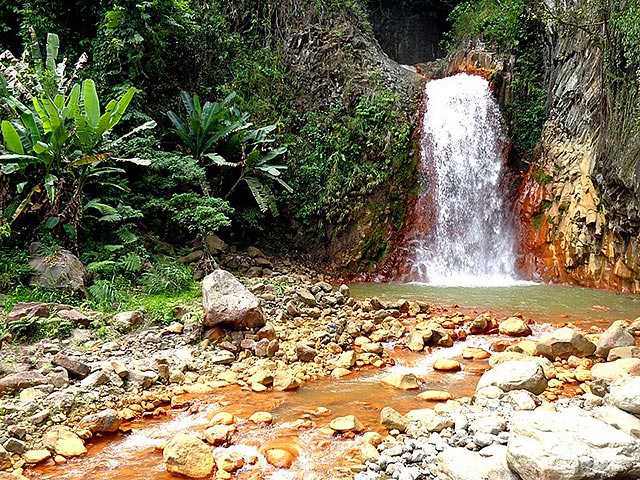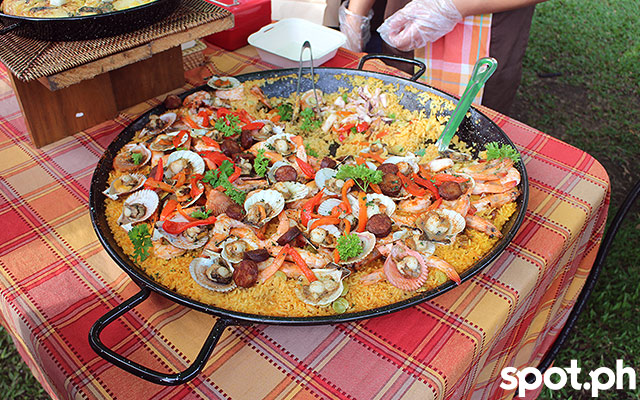 ADVERTISEMENT - CONTINUE READING BELOW
Negros Oriental is home to tight-knit communities that are always finding new ways to support locals. Every Sunday, the local government unit hosts a flea and farmer's market, Paunay sa Valencia, for local farmers, food merchants, and small businesses to sell their products in the Valencia Public Plaza.
Apo Island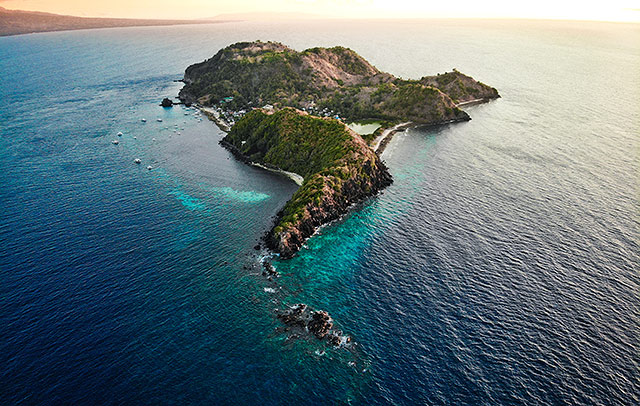 ADVERTISEMENT - CONTINUE READING BELOW
Apo Island is known for its protected marine sanctuary, where diving and snorkeling with underwater creatures is an experience in itself. No wonder it's recognized as one of the best scuba diving sites in the world. While the main highlight of Apo Island is underwater, there are still activities you can do on the island. You can wade in the shallow shoreline, sunbathe on the white sand, and hike the nature trail to the Apo Island Lighthouse. While Apo Island can be enjoyed in a day, there are also a number of resorts if you can't get enough of the clear blue waters of this beautiful island.
Balinsasayao Twin Lakes Natural Park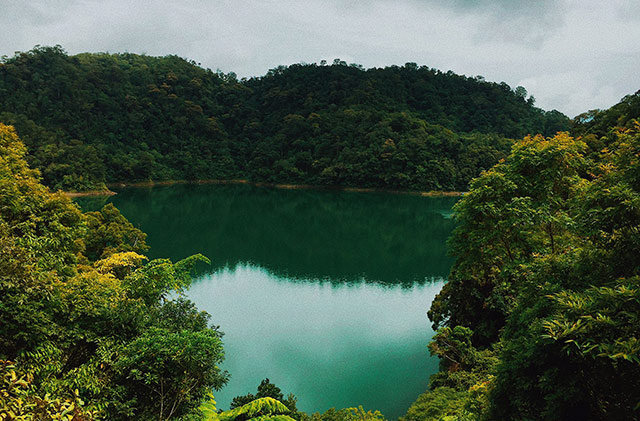 ADVERTISEMENT - CONTINUE READING BELOW
Balinsasayao Twin Lakes Natural Park is home to twin crater lakes that were created in a volcanic eruption that happened a long time ago. These twin lakes can be found among a mountain range called Cuernos de Negros, but the park's entrance is about an hour away from Dumaguete City. If you're one to completely immerse yourself in nature, you should try bird-watching from the three-tier watchtower in between Balinsasayao Lake and Danao Lake or go kayaking across this mysterious body of water in Balinsasayao Twin Lakes Natural Park. 
Silliman University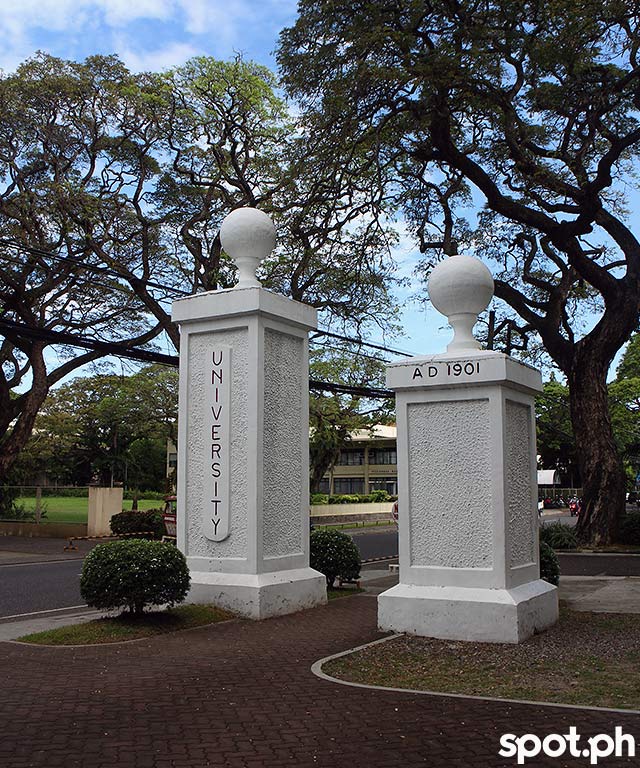 ADVERTISEMENT - CONTINUE READING BELOW
Dumaguete City is known as a university town because it's home to four major universities, one of them being Silliman University. Silliman University stands out because it's literally a campus by the sea where students can hear the waves crash on Rizal Boulevard and the ships dock at the port right from their classrooms. As the oldest American university in the Philippines, the university has a rich history dating way back to 1901 when Christian missionaries wanted to establish a school in the Philippines. You can even explore the university with students who are trained to tour you around the campus. However, the university is currently closed to visitors since the pandemic was first announced in 2020.
Also read: This School By the Sea Has Front-Row Seats to a Poetic Dumaguete Morning 
Where to Eat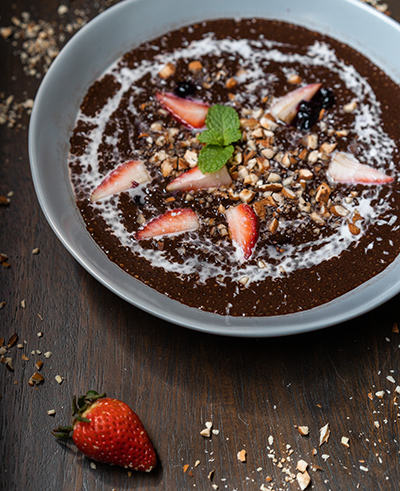 ADVERTISEMENT - CONTINUE READING BELOW
Buglas Isla
G/F Buglas Isla Cafe, EJ Blanco Drive, Piapi, Dumaguete City
Contact: 0956-074-5205
www.facebook.com/buglasislacafe
Open from Tuesday to Sunday from 7 a.m. to 5 p.m.
Buglas Isla serves all-day brunch in a refurbished ancestral home in Dumaguete City. Its idyllic open-air arrangement is straight out of a storybook. You can either share a pizza with your friends on the ground floor of the century-old heritage home or enjoy a refreshing smoothie bowl under the shade of the big trees.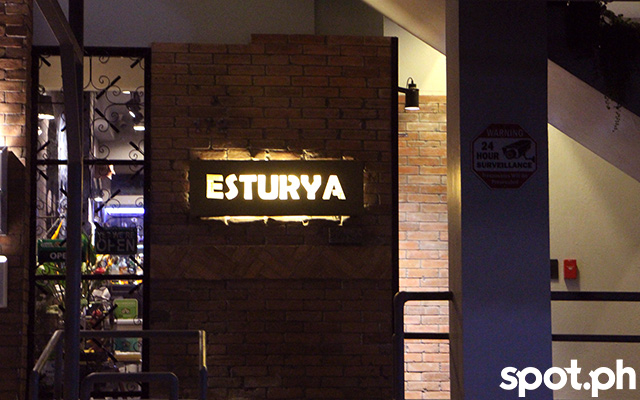 ADVERTISEMENT - CONTINUE READING BELOW
Esturya Bar and Restaurant
172 Hibbard Avenue, Tubod, Piapi, Dumaguete City
Contact: 0917-314-1448
www.facebook.com/esturyabarandrestaurant
Open from Monday to Friday, from 11 a.m. to 8 p.m.; and every Saturday, from 4 p.m. to 8 p.m.
The food scene in Dumaguete has something for everyone, whether you're craving kwek-kwek by the road or bruschetta and crostini with a glass of gin and tonic. Esturya Bar and Restaurant has quite the menu—you can find Italian, modern Filipino, and even Asian fusion dishes in this cozy restaurant along Hibbard Avenue. It is sure to appease your sophisticated palate with pizzas, pasta, and tapas.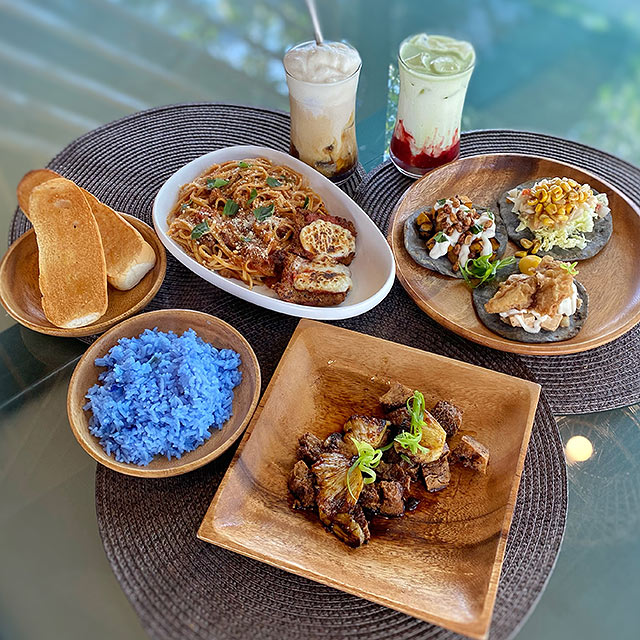 ADVERTISEMENT - CONTINUE READING BELOW
Beyond Plants 6200
Diego dela Vina Road, Daro, Dumaguete City
Contact: 0947-366-7326
www.facebook.com/beyondplants6200
Open from Monday to Saturday, from 10 a.m. to 8 p.m.
Beyond Plants is a plant-based café tucked in a neighborhood in Barangay Daro. Being vegan isn't the easiest lifestyle to follow, but Beyond Plants has creativity in their menu that can be seen in their colorful presentation and the healthy ingredients that they use to come up with their dishes.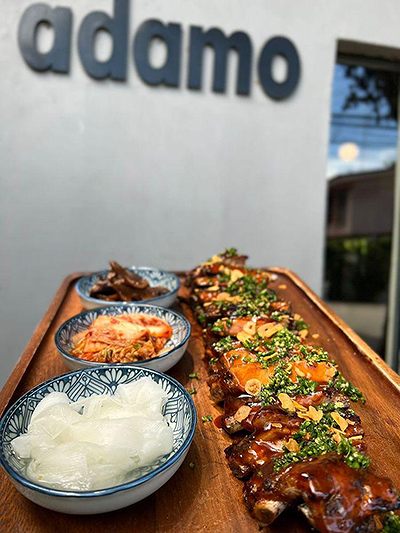 ADVERTISEMENT - CONTINUE READING BELOW
Adamo
Tinalo Drive Corner, Molave Street, Daro, Dumaguete City
Contact: 0916-552-1626
www.facebook.com/adamodumaguete
Open from Monday to Sunday, from 11 a.m. to 8 p.m.
Adamo is a quaint restaurant hidden in a residential area by the national highway. They like to experiment with local ingredients and come up with dishes that fit right in Dumaguete's cultured food scene. Their menu even has family-style servings that are good for up to 10 people.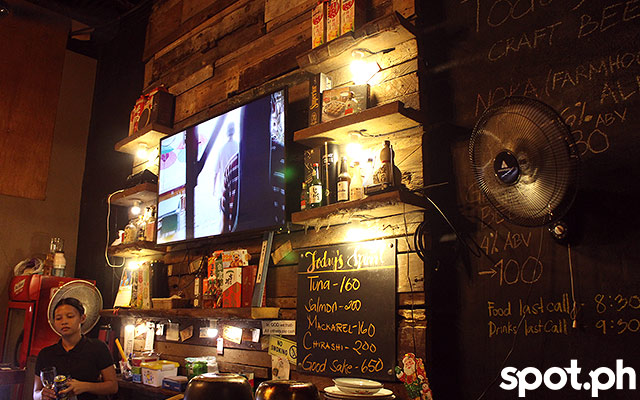 ADVERTISEMENT - CONTINUE READING BELOW
Himawari Izakaya
Rizal Boulevard, Dumaguete City
Contact: 0995-725-1028
www.facebook.com/Himawari.Cafebar.Dumaguete
Open from Monday to Saturday, from 5 p.m. to 9:30 p.m.
Dumaguete radiates comfort and warmth, so it's no wonder that people from all over the world open businesses to settle down in this chill town. Himawari Izakaya is a hole-in-the-wall Japanese restaurant and bar where locals and tourists can enjoy sushi, noodles, and alcoholic beverages. It's quite small and hidden among the many restaurants along Rizal Boulevard but it's worth looking for. 
Where to Stay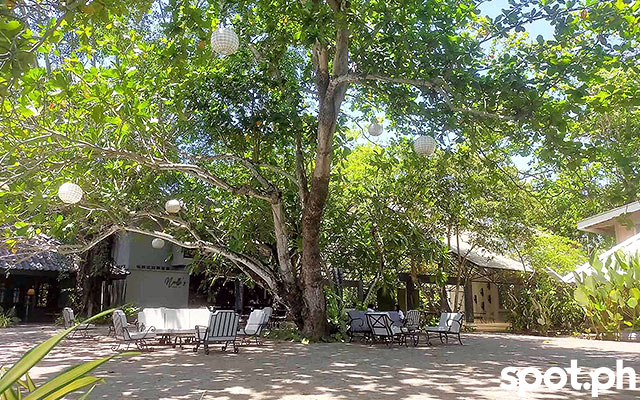 ADVERTISEMENT - CONTINUE READING BELOW
The Henry Resort Dumaguete
Flores Avenue, Bantayan, Dumaguete City
Contact: (035) 531-5707
E-mail: reservations.dumaguete@thehenryhotel.com
dumaguete.thehenryhotel.com
Rates start at P6,500
The Henry Resort, one of the newer places to stay in Dumaguete, can be found along Escaño Boulevard. Right outside the entrance of the Henry is a spectacular view of the southern tip of Cebu. The Henry is Instagram-worthy both inside and out with its sprawling lawn where one can bask in the sun and enjoy the sea breeze without going all the way to the beach. While there are places to eat in the Henry, there are even more food options in the food park right beside the hotel.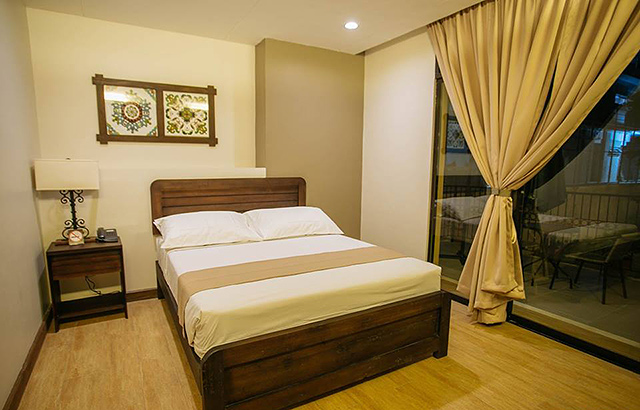 ADVERTISEMENT - CONTINUE READING BELOW
Casa Rubin
Perdices Street, Daan Taytayan, Calindagan, Dumaguete City
Contact: (035) 422-5896
E-mail: casarubincocinateria@gmail.cpm
www.facebook.com/casarubin
Rates start at P1,600
Casa Rubin is conveniently perched right around the corner from the bus terminal. It's also a short walk to Robinson's Dumaguete. It has a parking area for guests who are road tripping around Negros Oriental and has an in-house restaurant that serves Filipino and Spanish cuisine, Cocina Teria.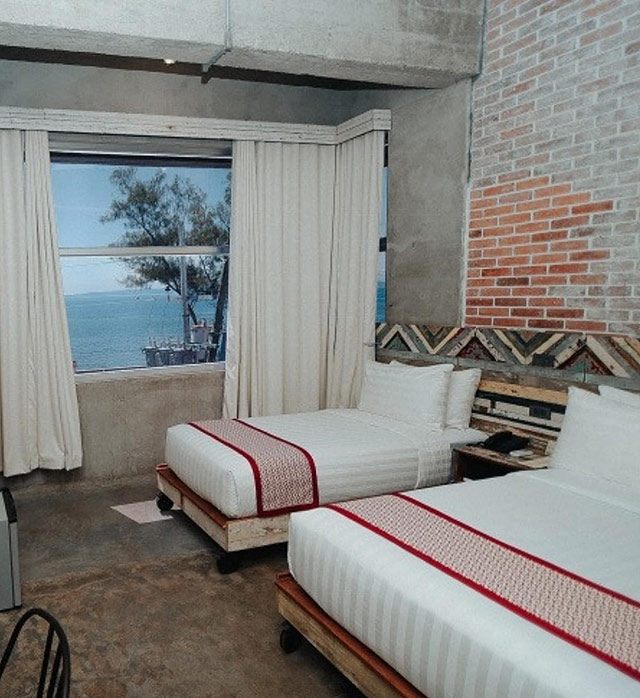 ADVERTISEMENT - CONTINUE READING BELOW
Bricks Hotel
Rizal Boulevard, Dumaguete City
Contact: (035) 422-6125; 0917-192-5189
E-mail: reservation@brickshotel.ph
www.facebook.com/TheBricksHotel
Rates start at P2,400
Bricks Hotel is one of the hotels you will find along Rizal Boulevard and is the closest one to Silliman Hall. It's a boutique hotel that boasts a view of the sky meeting the sea. Although it has its own restaurant, a quick stroll around the area can give you enough food options to last a weekend. It's located strategically near the downtown area.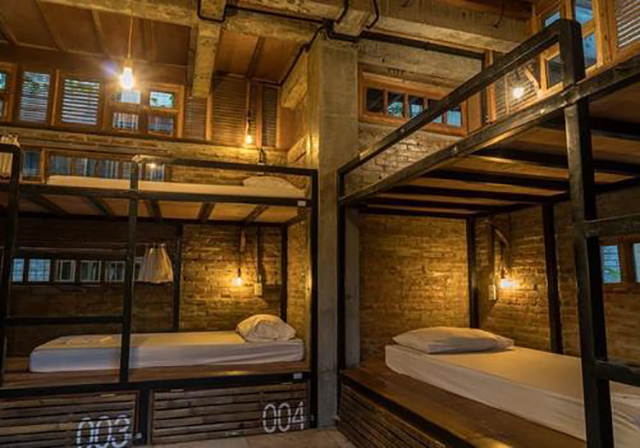 ADVERTISEMENT - CONTINUE READING BELOW
Flying Fish Hostel
32 Hibbard Avenue, Bantayan, Dumaguete City
Contact: 0968-445-5253
E-mail: info@flyingfishhostel.com
www.facebook.com/theflyingfishhostel
Rates start at P600 
Flying Fish Hostel is the perfect choice for nomads and backpackers who want to dive, trek, or explore Dumaguete and the nearby towns. Their dormitory-style rooms offer somewhere comfortable to rest and a safe place to leave your heavy luggage, and it's even better for groups who are traveling together. If you're not into sharing rooms with other people, Flying Fish also offers private rooms where you can get your beauty sleep before another day of adventure.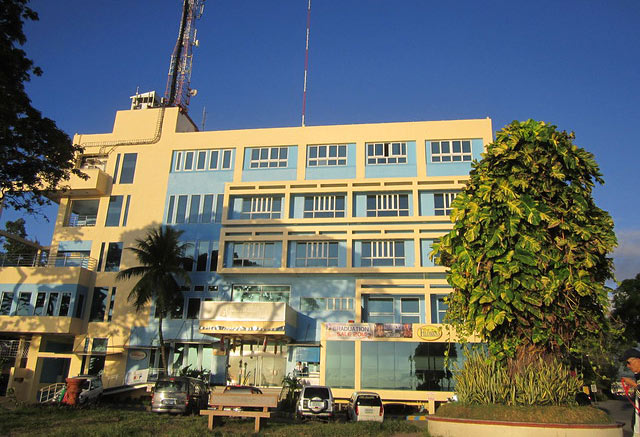 ADVERTISEMENT - CONTINUE READING BELOW
Bethel Guesthouse
Rizab Boulevard, Dumaguete City
Contact: 0917-320-1484
E-mail: info@bethelguesthouse.com
www.facebook.com/BGHHotel
Rates start at P1,000
There are not a lot of buildings in Dumaguete so Bethel Guest House stands out as a bright yellow one along Rizal Boulevard. It's located right next to Dakong Balay, which houses an art gallery and a Starbucks. Bethel Guest House has been in Dumaguete for a long time so you don't have to worry about your pedicab losing its way on the busy boulevard.
How to Get There
There are direct flights to Dumaguete City from Metro Manila and Cebu. Ferry boats from Cokaliong have two trips (eight hours a trip) every week from Cebu to Dumaguete. If you are more comfortable on the road, you can also take a Ceres bus from Cebu South Bus Terminal, which will take you to the southern end of Cebu. From there, a barge will help the bus cross the Tañon Strait to Dumaguete through Amlan. All in all, the land trip is about five to six hours long.
ADVERTISEMENT - CONTINUE READING BELOW
Share this story with your friends!
---
Help us make Spot.ph better!
Take the short survey
More Videos You Can Watch
Load More Stories