(SPOT.ph) The drive to Baguio from Manila can now take as short as four hours, making this respite easily accessible to Metro dwellers in dire need of the chilly weather. But despite its popularity, the City of Pines seems to never run out of food haunts to discover and spots to visit (or revisit). There are even more attractions to check out now, from brand-new places to renovated ones.
Also read:
10 Places in Baguio for the Artsy Traveler
10 Scenic Places in Baguio for the Best Sunrise and Sunset Views
Tired of the usual Baguio tourist spots? Check out these places:
Mirador Heritage and Eco-Spirituality Park and Cafe Iñigo
ADVERTISEMENT - CONTINUE READING BELOW
At five hectares and an elevation of about 4,500 feet above sea level, the Mirador Heritage and Eco-Spirituality Park gives panoramic views of adjacent hills and the city below. Within are places to commune with nature and take a lot of selfies: various gardens, rock gardens, forest bathing areas, bamboo groves, a pandemic healing memorial, and a peace memorial. 
The Mirador Hill has long been home to the Mirador Jesuit Villa. It used to be a branch of the Manila Observatory. Then, the religious order of Jesuits (Society of Jesus) moved into it for vacationing during the hot summers. Soon, it became a house of studies and then, a retreat house, as it is today. The hill is called El Mirador, from the Spanish for "lookout point."
Right at the top, there is a cottage built in the 1950s as a station of the Philippine Long Distance and Telephone Company. In the 1960s, it became the house of the Mirador Jesuit Villa caretaker. In 2021, Cafe Iñigo (named in honor of San Ignacio de Loyola) opened here. After exploring the park, tuck into steaming cups of brewed coffee and lemongrass tea, all-day breakfast, fresh-from-the-oven pizzas, and turon with a special ingredient. It's also a great vantage point from which to view the sea of clouds rolling in.
Mirador Heritage and Eco-Spirituality Park is in Mirador Hill, Baguio City. It is open daily from 6 a.m. to 6 p.m. Entrance fee is P100 (for 12 years old and above).
Cafe Inigo is open daily from 7 a.m. to 7 p.m.
Baguio City Botanical Garden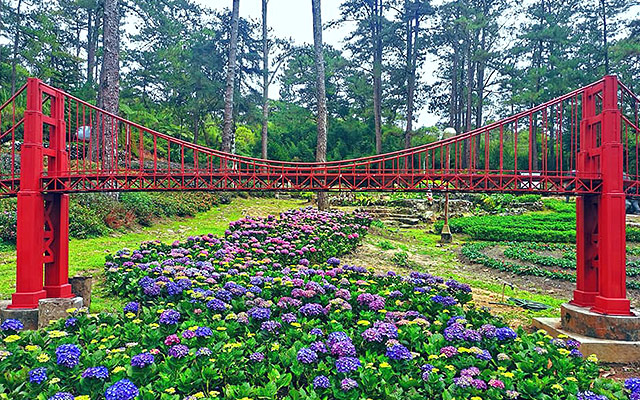 ADVERTISEMENT - CONTINUE READING BELOW
Now, an oldie but goodie, that's kind of a newbie again. This landmark in Baguio has been called by different names, including Centennial Park.
It was closed to the public in 2021 for much-needed renovations; and finally reopened in 2022. The entrance, for one, has been refreshed. Inside, walkways have been paved to make the areas accessible to more people. "The Builders" sculpture by Ben-Hur Villanueva, representing the early settlers of the city, welcomes guests as they enter. The green spaces have been subdivided into gardens with Japanese and Korean themes, dedicated to sister cities in Thailand and Canada, and according to the predominant plants, e.g. sunflowers and orchids. Picnic tables have also been set up, alongside food booths. Lines tend to be long, so plan to arrive early.
Baguio Botanical Garden is at 37 Leonard Wood Road, Baguio City. It is open daily from 7 a.m. to 6 p.m. Entrance fee is P10 for adults and P5 for children.
ADVERTISEMENT - CONTINUE READING BELOW
Pranalaya Yoga and Wellness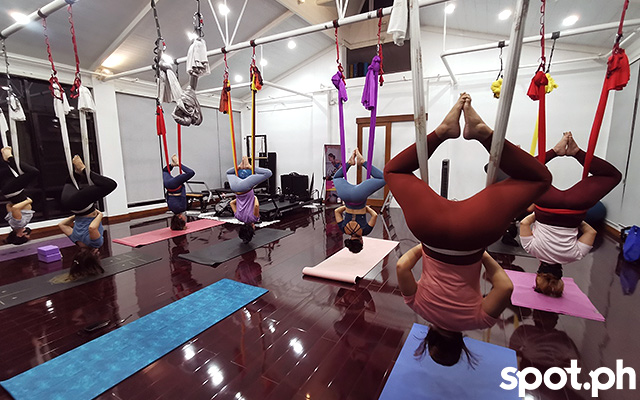 Coming home to Baguio after years of working in Manila, Gelie Dela Pena could not find a community with whom to share her yoga practice and journey, so she initiated it through Pranalay in December 2015.
The Pranalaya Wellness Hub opened in November 2019. On each floor, there are different spaces for wellness, healing, and self-transformation. The basement studio (called "Kapha") is for more active and "grounded" practices like zumba, boxing, and pole dance. The second-floor studio (called "Pitta") is where Vinyasa, Yin, and Beginners' yoga are held. They also teach Hot Hatha yoga here, with 14 Far infrared heaters installed. The third-floor studio (called "Vata") is equipped with rigging for Aerial Yoga; it also has Pilates reformer machines.
ADVERTISEMENT - CONTINUE READING BELOW
There is also a Community Lounge, a meditation room, and a private session room for students who would like to do private one-on-one sessions or enjoy a massage or an energy healing session. The Kopi Komunitea pop-up is an opportunity for yogis and their companions to hold mindful gatherings over coffee and snacks at the lounge.
Aside from regular yoga and aerial classes, they hold monthly workshops. Pranalaya is a Registered Yoga School under Yoga Alliance.
Pranalaya Yoga and Wellness is at 1 Montinola Loop, Montinola Subdivision, Kisad Road, Baguio City. It is open from Monday to Saturday, from 8 a.m. to 8 p.m. To book an appointment, visit Pranalaya's website.  
Easter Home and Hatch Coffee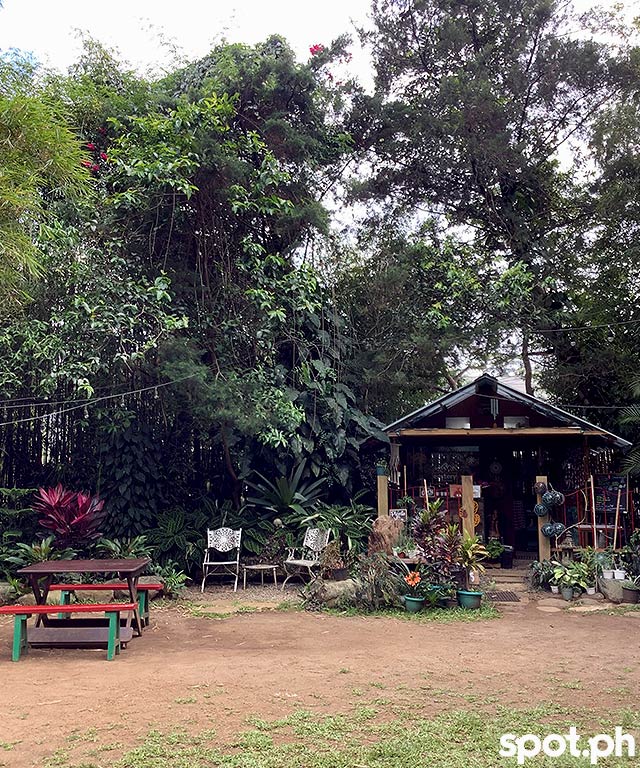 ADVERTISEMENT - CONTINUE READING BELOW
Easter Home is the family home of Baguio local Asia Aportadera, which started operating in 2015. The bed and breakfast consists of four cozy units equipped with room and water heaters, perfect whether you are traveling solo or with a group of friends or family. They even have a pet-friendly unit, so pet parents don't have to miss their fur babies. They can even play with Hopia, the resident pug; and Tofu, the B&B's resident Yorkie.
The pandemic has changed the SOPs of accommodation rentals, as Aportadera tells us: they no longer make back-to-back bookings, so they have ample time to clean and sanitize rooms as they are vacated. Experiences that they used to organize, like hiking and the S'mores-and-Bonfire Nights have been suspended for now, too.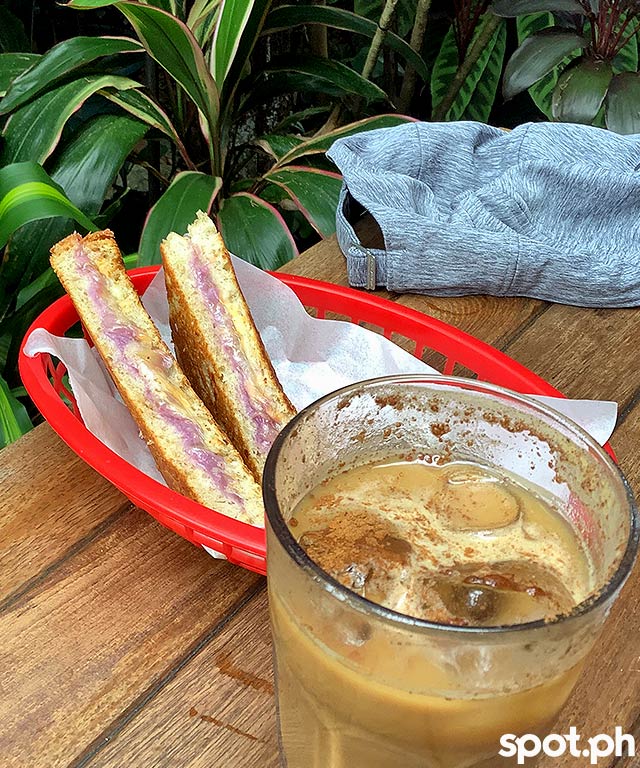 ADVERTISEMENT - CONTINUE READING BELOW
You can enjoy all-day breakfast is enjoyed at the adjacent (and family-owned) Hatch Coffee—from sumptuous Baguio longganisa to different sandwiches. Their signature ube grilled cheese was inspired by the ube-cheese pandesal craze that became popular during the pandemic.
It was during the pandemic too, in October 2020, that they started offering regular (weekly) yoga classes in their expansive garden. These are limited to 10 participants. They have class passes and walk-in rates. 
Both Easter Home and Hatch Coffee are at 135 Easter Road, Baguio City. Rates start at P3,200. For more information, visit Easter Home's Airbnb page.
Seollem Cafe and Seollem Shop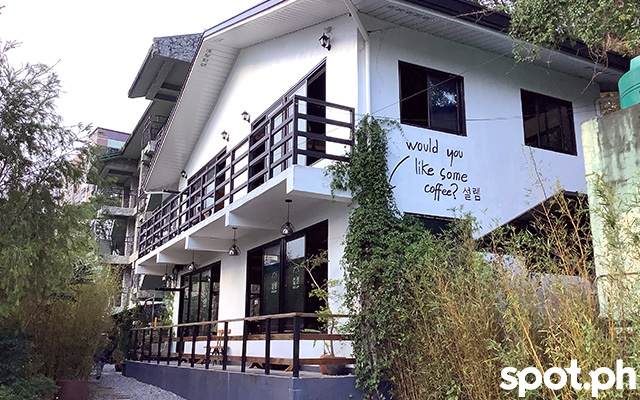 ADVERTISEMENT - CONTINUE READING BELOW
According to co-owner and Baguio resident Pat Bernardo, Seollem is a Korean cafe. They strive to provide the full authentic Korean experience, especially since more than 90% of the things in the cafe are directly from South Korea.
Seollem Cafe, which is incidentally adjacent to an English school for Koreans, opened during the height of the pandemic in 2021. It was borne out of a partnership between Pinoys who love K-culture and South Koreans now based in Baguio. Each member of the team (called "chingus" or friends) is educated in Korean culture. They also strictly observe Korean standards in food preparation, taste, and design.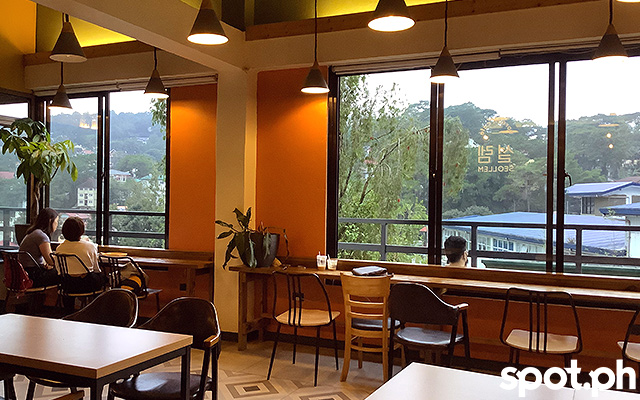 ADVERTISEMENT - CONTINUE READING BELOW
Named after the Korean word for "hearts fluttering," Seollem Cafe is "a happy place," says Bernardo. There are many Instagrammable sections, and one level's design inspiration is the K-Drama Itaewon Class. Booking a reservation is recommended. They have since expanded to Seollem Shop (designed with Hometown Cha Cha Cha as inspiration), a small cafe within a retail store of mostly home furnishing, gifts, and flowers. Menu items at Seollem Cafe and Seollem Shop are slightly different.
They will soon launch Seollem Bistro to serve Korean comfort food, and Seollem Cart to bring the Korean experience to various events around Baguio.
So, head over for some beer and Korean fried chicken; premium, street, and dessert toasts; dalgona and matcha latte; and pastries made using Korean-style slow baking. Your pets are welcome, too. 
Seollem Cafe is at 74 Del Nacia Apts, Camp 7 (look for KMart), Baguio City. It is open daily from 9:30 a.m. to 8:30 p.m.
ADVERTISEMENT - CONTINUE READING BELOW
Seollem Shop is at 2/F ECCO 4 Building, Military Cut-Off, Baguio City. It is open daily from 10 a.m. to 9 p.m.
Mystery Cafe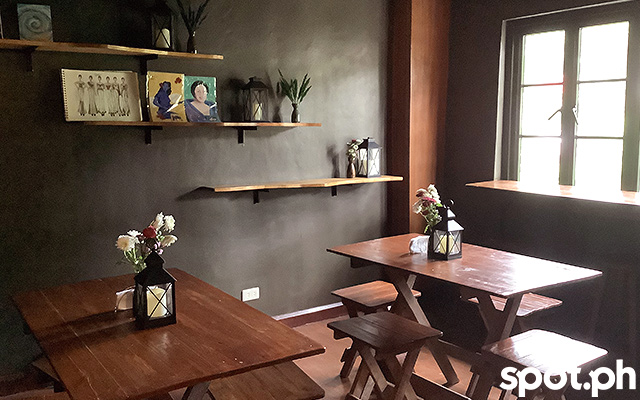 In 2019, Experience Philippines CEO Gian Gallegos won the IdeaSpace Startup Competition that was supposed to help him and his team bring the travel company to new heights. Then, the pandemic forced everything to shut down.
ADVERTISEMENT - CONTINUE READING BELOW
Gallegos found refuge in Baguio City, where his best friend lives. After a period of coming to terms and introspection, he decided to put in motion one phase of his greater Experience Philippines plan: Mystery Cafe, which is really not your usual cafe. Drawing from his love for solving puzzles and playing games, it is an experience that starts with a player setting up an account on the Experience Philippines site. Then, upon finding the cafe's location, they gain access by repeating the password. Inside the "tavern," the players go through a series of quests, figuring out clues, to win rewards. The experience comes with a set meal. After completing the adventure, each player is granted an amulet of passage and membership in the Anito Alliance. After that, this exclusive membership grants them access, any time within cafe hours, to hang out, play games, and order from an exclusive members' menu. They also gain access to exclusive events. Soon, an Escape Room will open there.
ADVERTISEMENT - CONTINUE READING BELOW
For walk-ins, there is a limited menu from which they can order a la carte. People keep coming back for the tsokolate de batirol, from Gallego's grandmother's heirloom recipe. Cuddles with friendly resident fur baby Matteo are free of charge.
Mystery Cafe is at an undisclosed location. It is open from Tuesday to Sunday, 9 a.m. to 10 p.m. To book, visit Mystery Cafe's website.
One Yangco Hub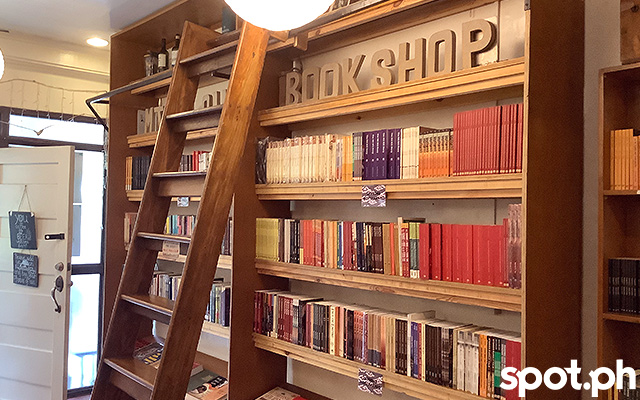 ADVERTISEMENT - CONTINUE READING BELOW
What do you get when you've got an old Baguio house and too much space just for a bookstore? Call some like-minded friends to help you fill it up, of course. Mt. Cloud Bookshop moved from its cozy nook in Casa Vallejo to a new location  at One Yangco Hub in March 2019 . Their co-habitants include BehindBars Bikeshop, which moved in the same year; VIVISTOP, an open-ended learning environment; and Hot Cat Cafe, which set up shop in 2020.
Together, they form a creative hub: creative in working together and making things happen together. Every member of the family can find something to do here: drink coffee or tea in the garden, browse books for all ages, take part in immersive experiences for children, and buy accessories to spruce up their wheels. And yes, your furry friends are very much welcome to hang out in the garden, too.
ADVERTISEMENT - CONTINUE READING BELOW
They also have regular events like the Gypsy Baguio pop-ups on Thursdays, May Day Eve reading and Third Monday from the Sun community open mic, Idea Machine workshops and Themed Thursdays, privately-organized trail-riding and bike-packing. 
One Yangco Hub is at 001 Yangco Road corner Brent Road, Baguio City.
Mt. Cloud is open daily from 9:30 a.m. to 6:30 p.m. BehindBars Bikeshop is open from Tuesday to Sunday, 10 a.m. to 5 p.m. VIVISTOP Baguio is open from Wednesday to Sunday, 10 a.m. to 5 p.m. Hot Cat Cafe is open from Tuesday to Saturday, 10 a.m. to 5 p.m., and from Sunday and Monday, 1 p.m. to 5 p.m.
GypsyBaguio by Chef Waya and Taguan Cafe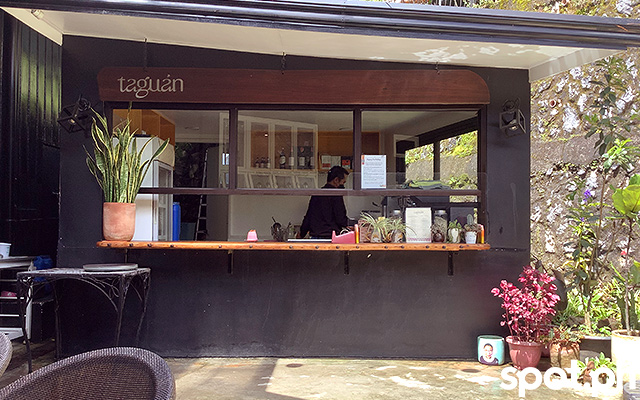 ADVERTISEMENT - CONTINUE READING BELOW
When lockdowns were imposed in mid-March 2020, Chef Waya Araos-Wijangco packed up and headed for the hills—well, to Baguio, to be more accurate. In a sprawling old Baguio house, she set up a dining area with a handful of tables and two function rooms for small groups. GypsyBaguio, as it is aptly called, serves exquisite dishes from Latin American to Asian cuisine. The menu is updated frequently, and its bestsellers include pulpo ceviche, salmon avocado toast, porchetta, and salted egg pork belly.
Out back, another handful of tables makes for a cozy hangout at Taguan Cafe, where lattes and dirty lattes are perfectly paired with different kinds of pastries. The very chill playlist complements the vibe, too. Check out their displays and the fridge to find out what goodies you can bring home. Our personal favorite is the sugarfree lemon curd!
There is ample parking, but it can get crowded during the weekends, so it's best to make a reservation in advance. For an extra magical time, come and linger around sunset. 
ADVERTISEMENT - CONTINUE READING BELOW
GypsyBaguio by Chef Waya and Taguan Cafe are at 6 Quezon Hill Road 2, Baguio City. It is open daily from 11 a.m. to 9 p.m. 
Raquel's Cuisine by Forest House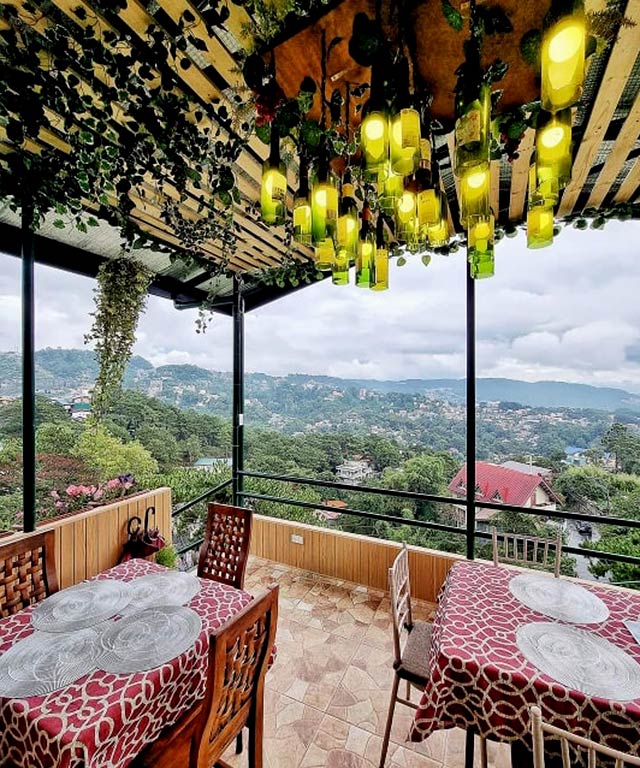 A Baguio institution, Forest House, was forced to close in the early part of the pandemic. In order to continue to support the livelihood of their staff—many of whom had been with them for most of their 19 years of operation, co-owner Raquel Verzosa, started a food delivery service called Raquel's Cuisine by Forest House. They prepared some of Forest House's bestsellers and had them delivered to people's doors during the lockdown period. This was not the usual food delivery service, however, but punctuated with the artistry and flair of the original restaurant.
ADVERTISEMENT - CONTINUE READING BELOW
In May 2022, they opened the veranda for al fresco dining with 12 seats. There, you can enjoy their signature bagnet dishes, a variety of seafood dishes, and hefty helpings of pasta surrounded by views of the blue sky, undulating hills, and verdant valleys. The limited capacity means it's better to make reservations in advance. 
Raquel's Cuisine by Forest House is at 247 Km4 Bakakeng Central, Marcos Highway, Baguio City. It is open daily from 8:30 a.m. to 8:30 p.m.
Roofdeck Kitchen by Baguio Mountain Man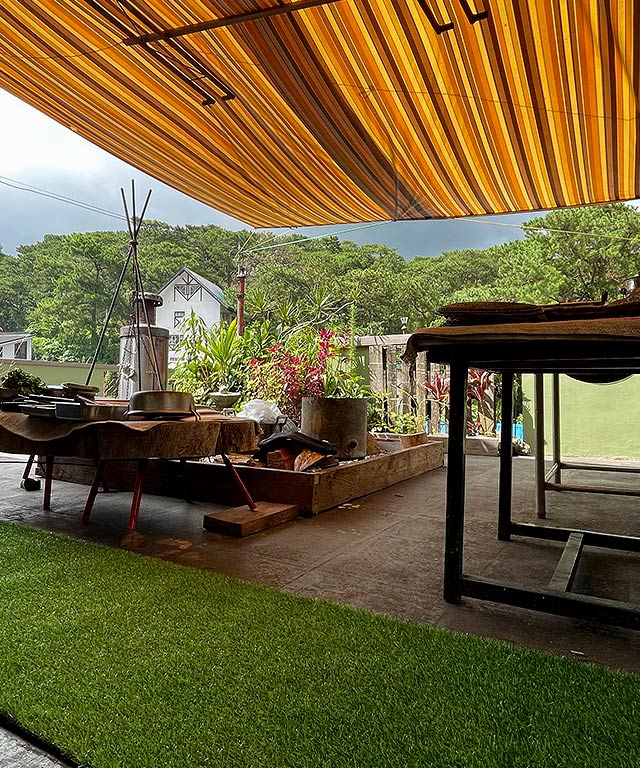 ADVERTISEMENT - CONTINUE READING BELOW
Derived from lessons learned during travels in the region—from technique to ingredients—husband-and-wife team Chef Chavi and Millie Romawac opened their home for private dinners in 2021. Groups of up to 20 persons can huddle in the crisp air and relish the scents emanating from the open fire. Then, delight in plates of appetizers, salad, meat, seafood mains, and dessert.
Dig into the chef's take on pinikpikan (chicken dish), wanas (sausage), kinamatisan nga tinunong baka (beef stew), and pork hinanglag, among others. Pair with basi or bugnay wine. Ingredients are market-fresh and no two parties get the exact same dishes, so you can keep going back for more next time.
Props for extra touches that make the experience more memorable, like nameplates at each setting and personalized "welcome" signs. You can also take a peek at pantry items available for you to buy and prep at home. Food and conversation mix well as the Baguio sky changes from wisps of colorful clouds to riddled with stars.
ADVERTISEMENT - CONTINUE READING BELOW
For reservations, follow Baguio Mountain Man on Facebook. 
Share this story with your friends!
---
Help us make Spot.ph better!
Take the short survey
More Videos You Can Watch
Load More Stories