10 Places for Shaved Ice Desserts in Manila
Halo-halo, kakigori, and more icy coolers!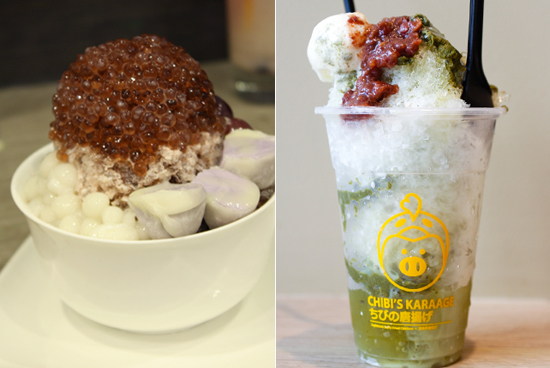 (SPOT.ph) Is it just us or is this summer heat much more unbearable than last year's? From wearable swimsuits to gorgeous pools to creamy gelatos to refreshing ice cream, we're exhausting every method to keep from overheating. Our latest solution? Shaved ice. Halo-halo, bingsu, kakigori—they're all summer bliss.
Man, we miss Ice Monster.
Also read:
10 Places to Cool Off With Your Significant Other
Top 10 Gelatos (2016 Edition)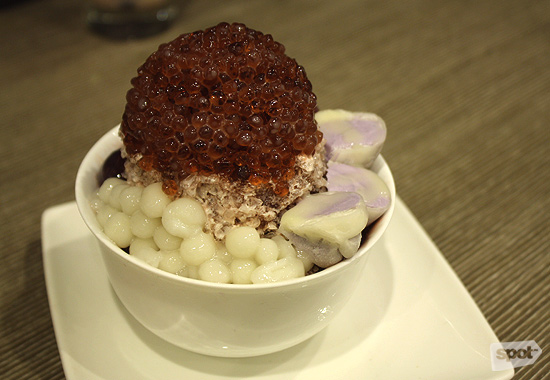 The Dessert Kitchen
This Hong Kong franchise doesn't limit itself to one type of dessert. The philosophy is to always be fresh, healthy, and exciting, whether it's ice cream, a raindrop cake, or mochi. A small part of their menu, however, is dedicated to shaved ice. They do more than add toppings. There's flavor right down to the smallest ice granule, and the choice of embellishments contribute not just taste but also texture. No wonder this young brand is already winning awards everywhere.
ADVERTISEMENT - CONTINUE READING BELOW
Must-try: Purple in Love (P258)
The Dessert Kitchen is at 3/F Power Plant Mall, Makati City. Read more about The Dessert Kitchen.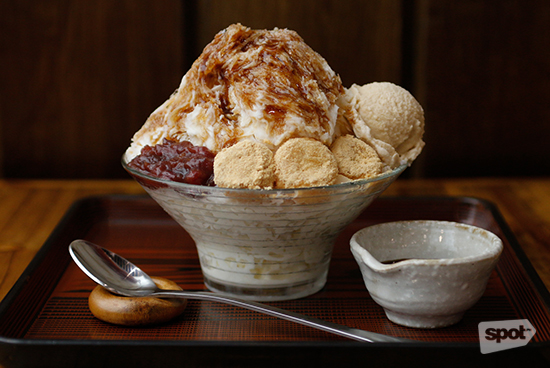 CONTINUE READING BELOW
Recommended Videos
Ikigai Kakigori
Putting together a shaved ice dessert seems pretty simple, but this unassuming shop's dedication to create outstanding kakigori is impressive. Everything is methodical and precise; and everything is made from scratch—from the milk ice to the syrups to the brownies. This is to make sure that every element doesn't have any additives or preservatives, keeping the flavors natural. According to owner Ibarra Padolina, this is the Japanese way.
Must-try: Kuromitsu Kakigori (P180 to P240)
Ikigai Kakigori is at POS Building, Scout Madriñan corner Tomas Morato Avenue, Quezon City. Read more about Ikigai Kakigori.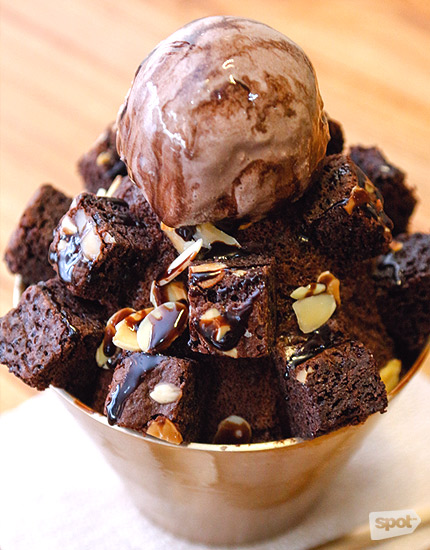 ADVERTISEMENT - CONTINUE READING BELOW
Cafe Seol Hwa
People would probably start picketing outside our building if we overlooked this beloved dessert shop. If you didn't already get it from their name, their shaved ice is derived from the Korean tradition. The fine ice and milk blend so well that each spoonful feels more creamy than icy. Seol Hwa is no slacker when it comes to the toppings and their choices always remind you that this is a dessert and not just...water.
Must-try: Brownie Choco (P250)
Click here for a list of Cafe Seol Hwa branches. Read more about Cafe Seol Hwa.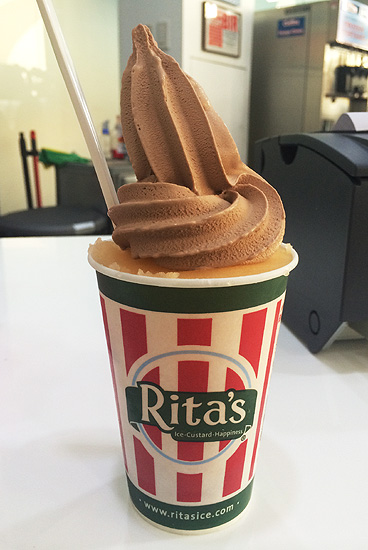 Rita's Italian Ice
This Philadelphia-based brand is always quick to remind folks that they're not shaved ice, they're Italian ice. The concept was founded by Bob Tumlo, a firefighter who knew a thing or two about cooling down. The machine Rita's uses is special, resulting in fine, velvety flakes. You can enjoy your flavored Italian ice as is, but we love it when it's layered (not mixed—remember there's a difference!) with custard.
ADVERTISEMENT - CONTINUE READING BELOW
Must-try: Gelati (P130 to P160)
Click here for a list of Rita's Italian Ice branches. Read more about Rita's Italian Ice.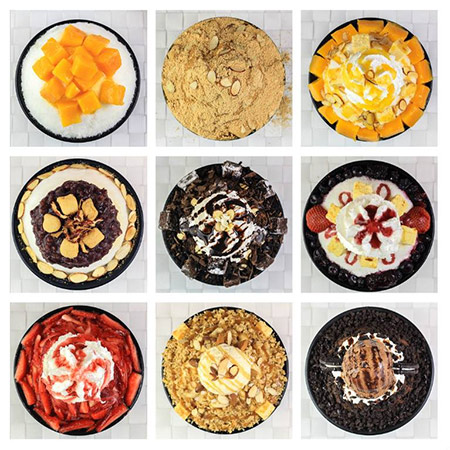 Hobing Korean Dessert Cafe
Bringing you the taste of winter is this snow ice cafe at Bonifacio Stopover. Hobing goes for straightfoward bingsu, loading up the luscious shaved ice with milk and fruit. You can amp up your icy sundae with some rice cakes—which we recommend to get a more sensational bite in every spoonful.
Must-try: Mango Cheese (P195)
Hobing Korean Dessert Cafe has branches at Bonifacio Stopover, Bonifacio Global City; and Lucky Chinatown Mall, Manila.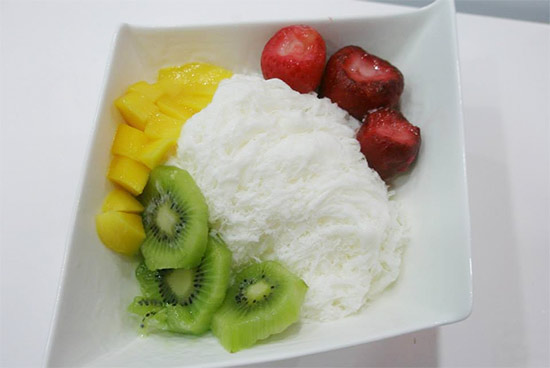 ADVERTISEMENT - CONTINUE READING BELOW
Yelo A Taste of Snow
Yelo is a refreshing retreat in Manila. The premise of their desserts consists of the finest, creamy shaved ice topped with crowd favorites, like chocolate and fruit. You can have it plain, but get the ones that are embellished with toppings. They add enough syrup and goodies in there to make sure the flavor has seeped into every spoonful. Because the ice is shaved to bits, Yelo A Taste of Snow's desserts melt pretty easily. Eat fast!
Must-try: Taro (P115)
Yelo A Taste of Snow has branches at 2125 Legarda Street, Quiapo Manila; and 1220 Pedro Gil Street, Manila.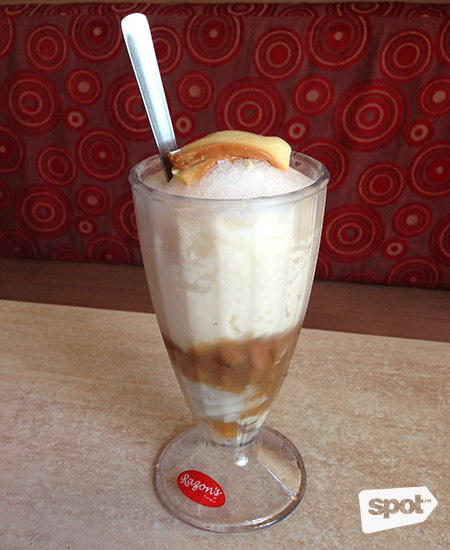 Razon's of Guagua
Our No. 4 hal0-halo spot is certainly a go-to when it comes to a hankering for this Pinoy cooler. Only four ingredients make up the tall glass of summer salvation yet it is always top of mind. The macapuno is chewy yet firm and sweetened just enough to be interesting. Likewise, the bananas are soft with just the right amount of syrup. There are only two thin slices of leche flan on top, but you won't even miss them. There's just something about the simplicity of Razon's that makes them worth coming back to every time.
ADVERTISEMENT - CONTINUE READING BELOW
Must-try: Halo-Halo (P105)
Click here for a list of Razon's of Guagua branches.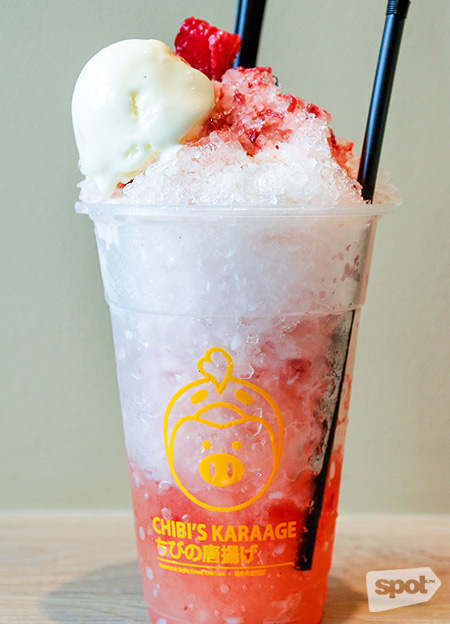 Chibi's Karaage
Owner Dempsey Uy knows that the best way to end a delicious fried chicken meal is on an icy note. He serves tall glasses of kakigori and packs them with syrups, sweeteners, and ice cream. The ice isn't as fine as the others on the list, but the taste manages to soak through. Because Chibi's is a restaurant that operates on customer's convenience, they come in plastic cups so you can enjoy them on the go, under the city heat.
Must-try: Strawberry (P95)
Chibi's Karaage is at SM Light Mall, Mandaluyong City. Read more about Chibi's Karaage.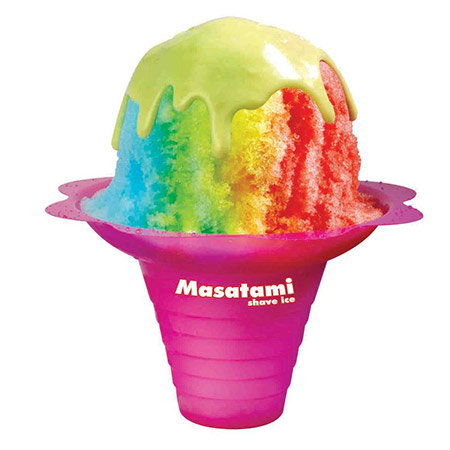 ADVERTISEMENT - CONTINUE READING BELOW
Masatami Shave Ice
These snow cones are definitely not your street-side variety. The ice granules are dense and compact and the flavored syrups are poured in a way that it weaves itself through the ice and doesn't sink to the bottom of the cup (now isn't it sad when you finish the ice and all the flavor is just sitting there?). This Hawaiian-inspired treat is also extremely playful with their offerings. They even offer popcorn and cheese, liquor-infused syrups, and sugar-free.
Must-try: Rainbow Shave Ice (P60)
Click here for a list of Masatami Shave Ice branches.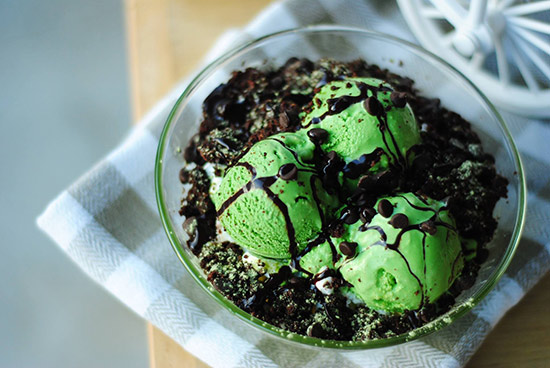 Magpie Cafe
Korean ice desserts shine at this Maginhawa spot. Magpie offers bingsu in two categories: Premium and Snowmilk, whichever kind you get is guaranteed cool creaminess. The traditionally light Korean favorite is given a major upgrade here. You could almost call them sundaes...except that you get more ice instead of ice cream.
ADVERTISEMENT - CONTINUE READING BELOW
Must-try: Nokcha Premium Love (P190)
Magpie Cafe is at 91 Maginhawa Street, Teachers Village, Quezon City.
SPECIAL MENTION:
Ohana Shave Ice
Ohana is a party favorite. This booth uses only premium ingredients to create their icy desserts. On top of their delicately shaved ice are imported syrips that are definitely true-to flavor. To make this chilly refreshment even more rewarding, the folks behind Ohana add a scoop of velvety ice cream.
Contact Ohana Shaved Ice at 0917-833-9943.
Photos from the official Facebook pages of Hobing, Yelo A Taste of Snow, and Masatami Shave Ice
Share this story with your friends!
---
Help us make Spot.ph better!
Take the short survey
Load More Stories