10 Restaurants Perfect for Group Dining in BGC and Uptown Mall
For your next get-together in the area.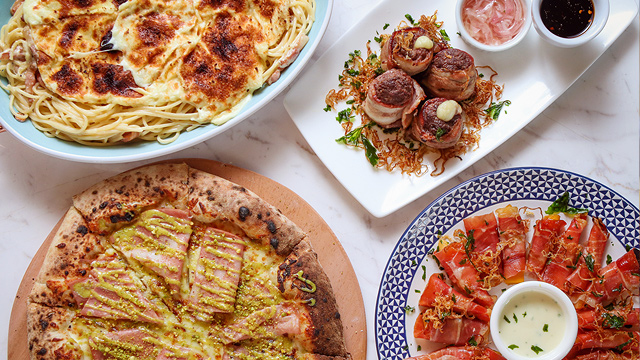 (SPOT.ph) You and your friends have finally decided that Taguig City is the best halfway point for everyone in the group. The next step is choosing where you're going to have that reunion. Lucky for you, Bonifacio Global City and other nearby areas like Uptown Mall have lots of options you can choose from—now all that's left is deciding what you want to eat.
PizzaExpress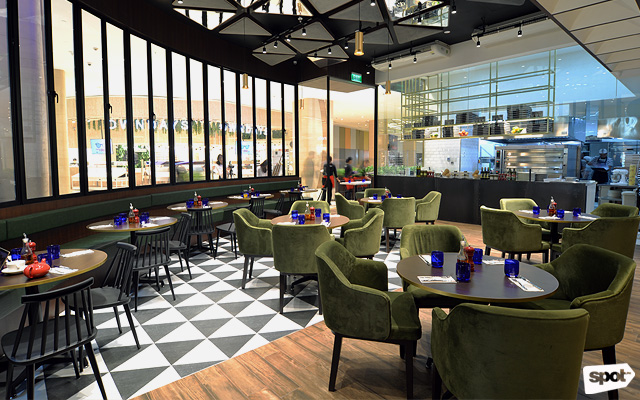 ADVERTISEMENT - CONTINUE READING BELOW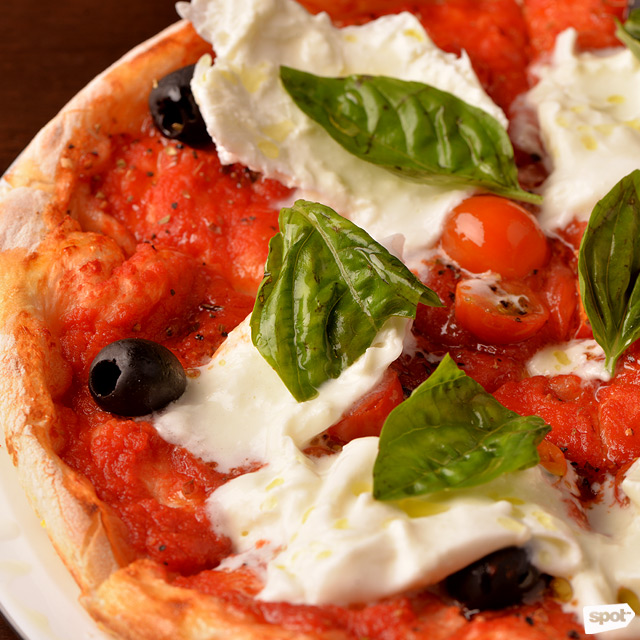 CONTINUE READING BELOW
Recommended Videos
You can never go wrong with pizza for get-togethers, and at PizzaExpress, they take the pie seriously. It all starts with their crust, which they make in-house to be perfectly chewy with the right amount of toastiness. In fact, they're confident enough in their dough to serve it just by itself as the Baked Dough Balls (P195) or a tower of the pillowy-soft dough balls served with garlic butter, Pesto Genovese, and Pesto Rosso. There's enough to share but you might want to get in there before this runs out because these dough balls are highly addictive. The Lava (P695) pizza is also sure to be a crowd-favorite; it's really impossible to resist huge chunks of burrata cheese on a tomato-sauce covered crust with olives and plump cherry tomatoes for an extra burst of fresh, tangy flavor.
PizzaExpress is at G/F Uptown Mall, Uptown Bonifacio.
ADVERTISEMENT - CONTINUE READING BELOW
Cobalabamba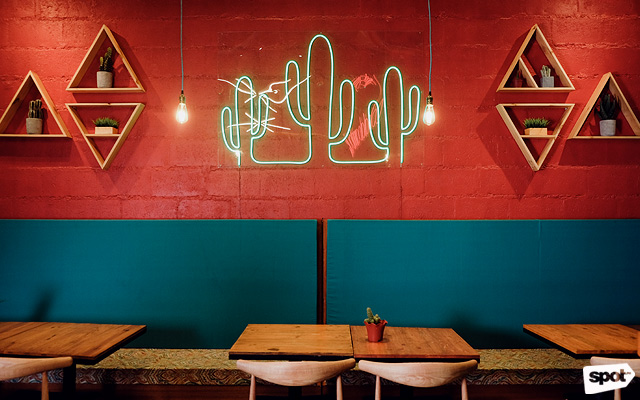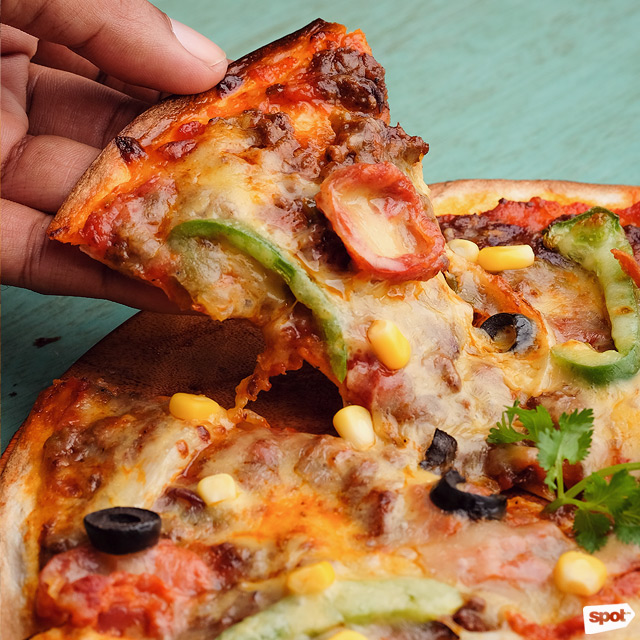 Your Instagram-junkie friends will have a field day with Cobalabamba's colorful, Bali-esque interiors. Their food is just as vibrant and full of punchy flavors. Have the Doble Nachos (P285), which comes overloaded with cheese, beans, salsa, and more. The Coba Pizza Supreme (P305) is a new take on the pizza—think a cross between a pizza and a taco with a flour tortilla topped with tomato sauce, corn salsa, bell peppers, onions, mozzarella, cheddar, sausage, and chili con carne. 
ADVERTISEMENT - CONTINUE READING BELOW
Cobalabamba is at G/F Venice Grand Canal Mall, McKinley Hill, Taguig City. 
Wolfgang's Steakhouse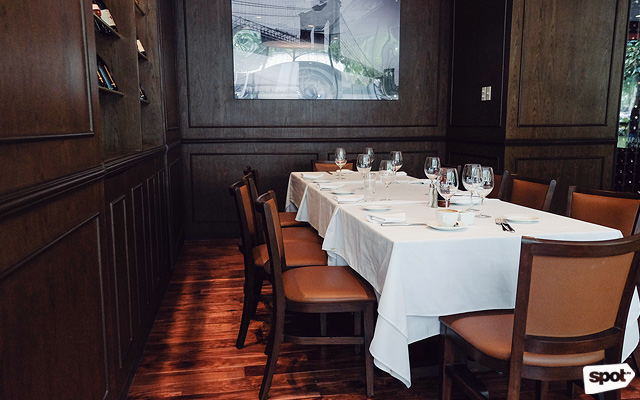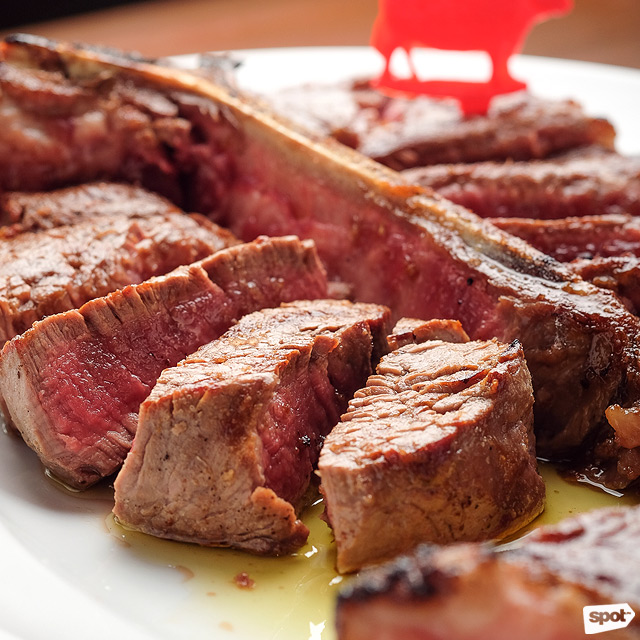 If you and your friends are willing to splurge, check out the newest branch of Wolfgang's Steakhouse at One Bonifacio High Street. The new branch has the design elements common across all Wolfgang's branches like the dark-wood bar and chandeliers but with a sunnier, laid-back vibe. All dishes at Wolfgang's are served family-style so you can easily share them. Have the Porterhouse (P5,988/for two, P8,888/for three, P11,888/for four), savory and flavorful after having been dry-aged for 28 days, paired with their sides. The Creamed Spinach (P498) is rich and almost sinfully creamy, while the Lobster Mac & Cheese (P989) has tender, sweet lobster chunks hiding between gooey bites of macaroni and cheese.
ADVERTISEMENT - CONTINUE READING BELOW
Wolfgang's Steakhouse is at LG/F One Bonifacio High Street, 28th Street corner 5th Avenue, Bonifacio Global City.
Mamma Mia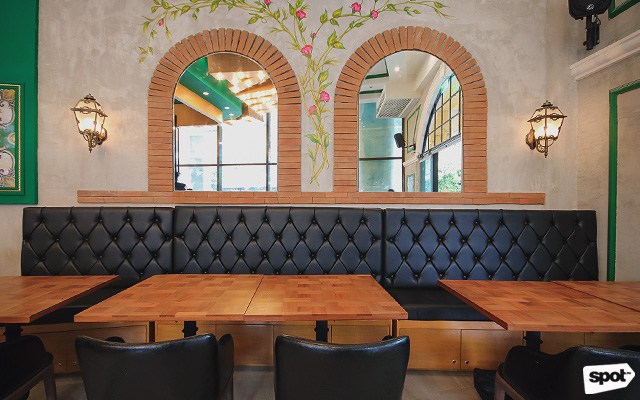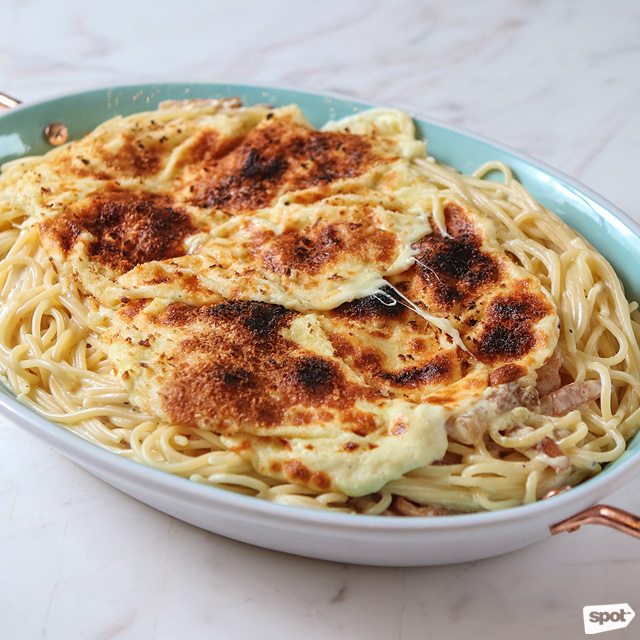 You know how moms just can't seem to stop cooking until they have enough to feed a whole village? That's pretty much the idea behind Mamma Mia, where you can get huge, family-sized servings of Italian classics. Their space is decorated to resemble a villa in Tuscany so it's almost impossible not to feel like you're at the home of an Italian mother. Serving sizes are incredibly large so it's best to come with a hungry group—and there are lots to choose from beyond your usual spaghetti and pizza. Don't skip the starters: The Melon and Pumpkin Wrapped With Prosciutto Al Forno (P375) has an enjoyable contrast between refreshing melon and bitingly salty prosciutto that'll keep you munching. The Spaghetti Carbonara Alla Mamma Mia (P365/solo, P1,350/sharing) is a huge tray of creamy carbonara—made with eggs instead of cream just like the Italians would—topped with a heaping pile of melted Parmesan cheese.
ADVERTISEMENT - CONTINUE READING BELOW
Mamma Mia is at G/F Uptown Mall, Uptown Bonifacio.
Rico's Lechon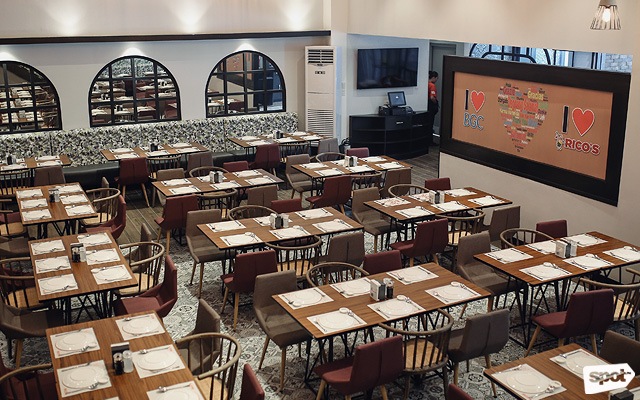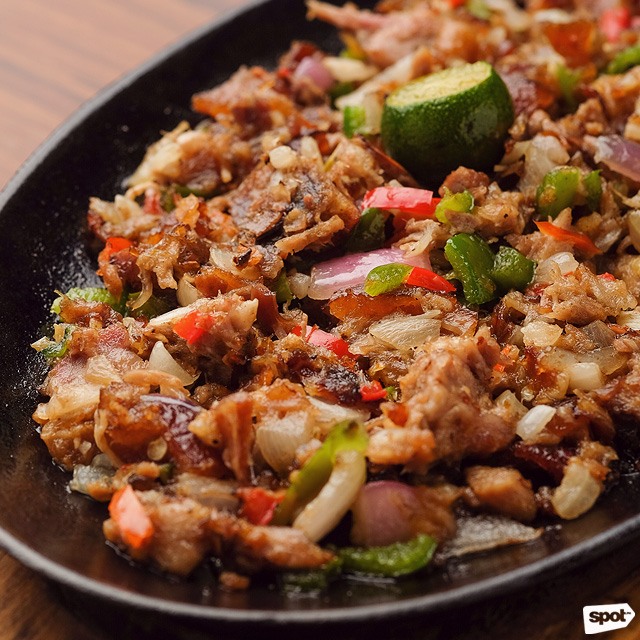 Everybody has their favorite lechon, and Cebuanos are known to get particularly heated in this debate. A name sure to crop up multiple times is Rico's Lechon and your next get-together is the perfect excuse to finally try it. After all, who can say no to lechon? While you can't go wrong with the Original, the Spicy (P290 to P950) lechon, seasoned with a blend of herbs and spices that includes lemongrass and spicy garlic, is what Rico's is known for, for good reason. Pair your lechon with some Filipino classics-with-a-twist like the Fried Rice Trio (P90/solo, P260/platter), a flavorful blend of rice with daing, danggit, and tuyo that's flavorful enough on its own, and Bam-I (P280) or pancit Bisaya made with sotanghon, pancit canton, and lots of calamansi.
ADVERTISEMENT - CONTINUE READING BELOW
Rico's Lechon is at 5th Avenue corner 26th Street, Fort Strip, Bonifacio Global City.
Friends and Family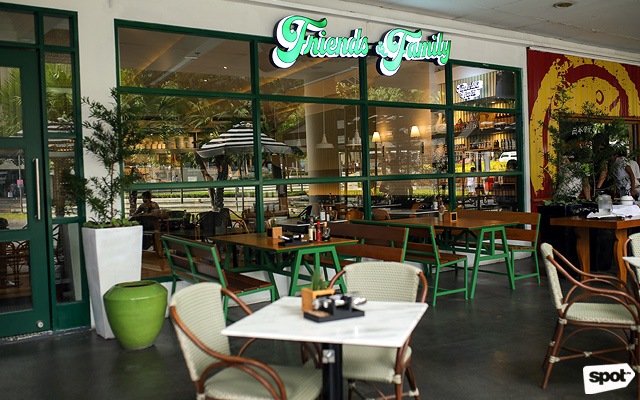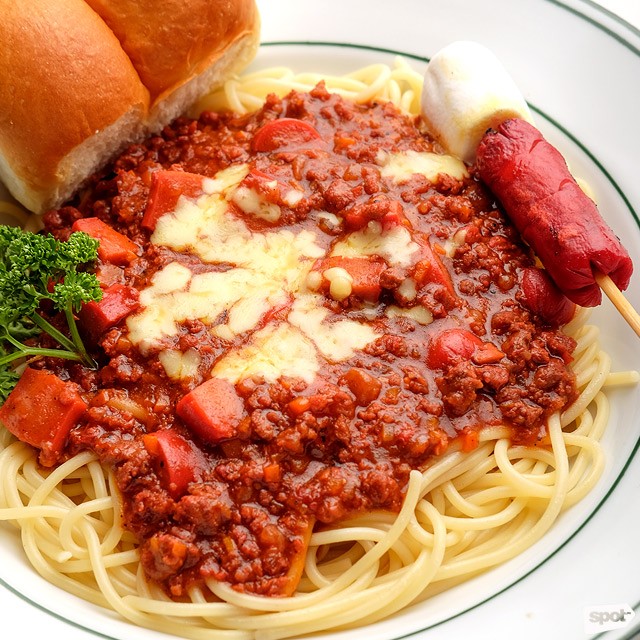 Combining a retro vibe and the feel of your favorite tita's cozy home, Friends and Family is sure to get everyone feeling comfortable in no time. The menu is full of Filipino favorites in family-sized portions that'll take you back to your childhood, like the Birthday Spaghetti with Hotdog and Marshmallow (P250), which tastes exactly like birthday and Christmas parties of the past. The Sizzling Bulalo Steak & U.S. Beef Belly with Gravy (P550) is a luxurious update on the classic bulalo, with a thick and addictingly savory gravy you won't stop talking about for days.
ADVERTISEMENT - CONTINUE READING BELOW
Friends and Family is at Bonifacio High Street Central, Bonifacio Global City.
Soru Izakaya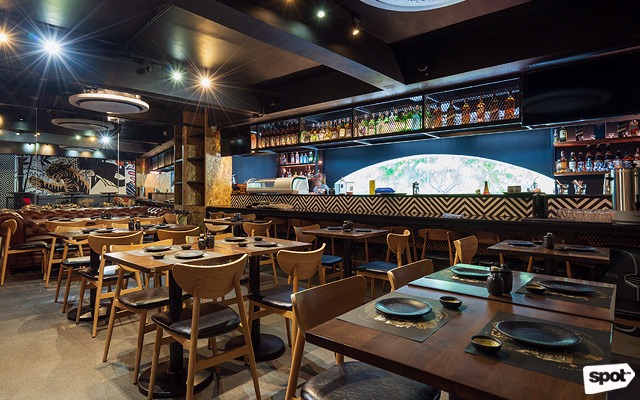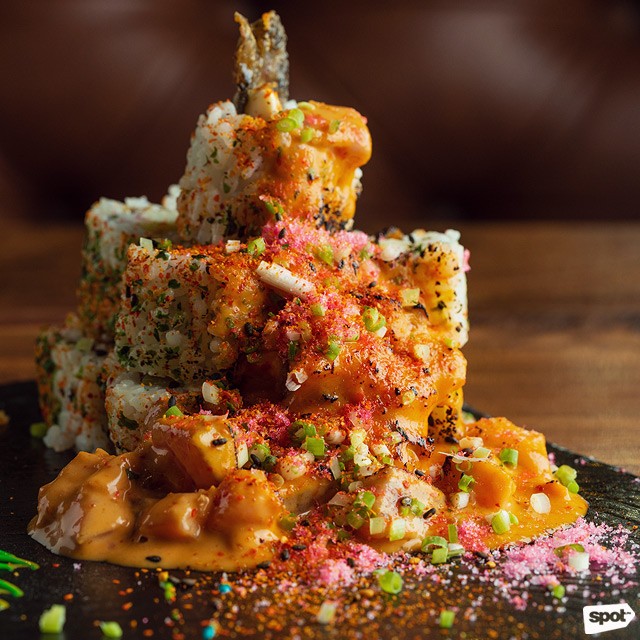 If you and your friends love Japanese food, Soru Izakaya should be right up your alley. Their specialty are the craziest sushi rolls ever, plated with intricate Japanese-mayo art that'll have you snapping photos in no time. If you don't mind some heat, get the Lava Maki (P380), a tower of sushi topped with fresh salmon and tuna cubes plus a spicy mayo and teriyaki sauce that runs down its slopes like lava. They've got non-sushi items, too, like the velvety Udon Carbonara with a rich wasabi-cream sauce. You don't even have to head out for drinks afterwards because Soru Izakaya carries an extensive Japanese whisky selection and cocktails.
ADVERTISEMENT - CONTINUE READING BELOW
Soru Izakaya is at Burgos Circle, Bonifacio Global City.
Mimi & Bros.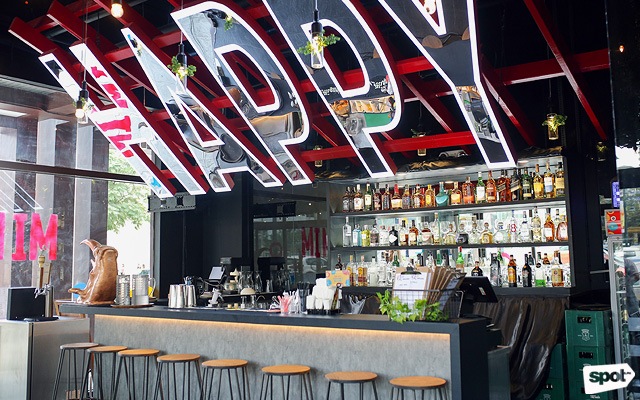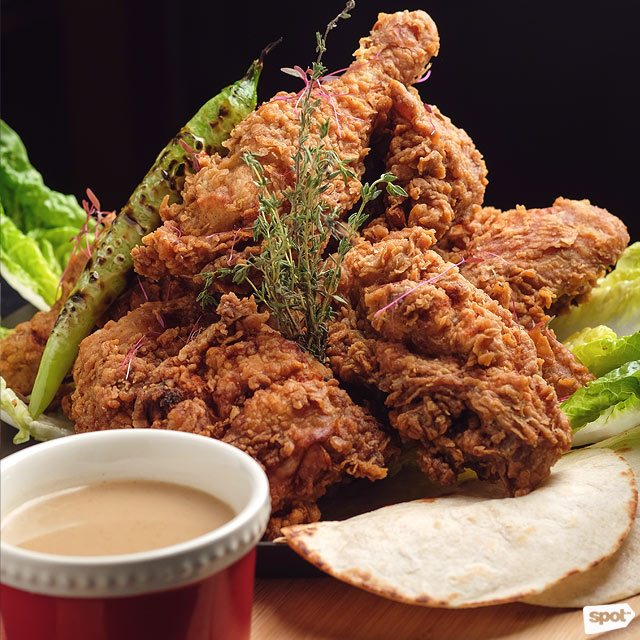 For your protein-loading, meat-loving friends, Mimi & Bros. is your best bet. Chef Ed Bugia has developed the menu to revolve around three things: Fried chicken, ribs, and chops. The Mimi's Fried Chicken (P685/whole with three sides, P425/half with two sides, P255/quarter with one side) is a bucket of golden fried chicken that's reminiscent of a certain fast-food chain's secret blend of herbs and spices. What takes the cake though is the Smokey Bacon BBQ Pork Ribs (P775/two sides, P1,345/three sides) or glazed, smoky ribs wrapped in crispy-fried bacon.
ADVERTISEMENT - CONTINUE READING BELOW
Mimi & Bros. is at G/F Crossroads BGC, 32nd Avenue corner 7th Street, Bonifacio Global City.
Vatos Urban Tacos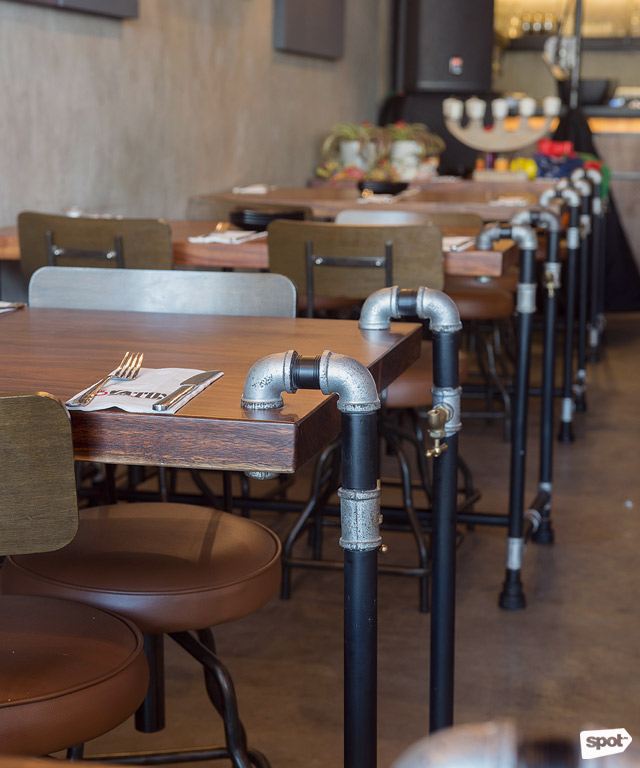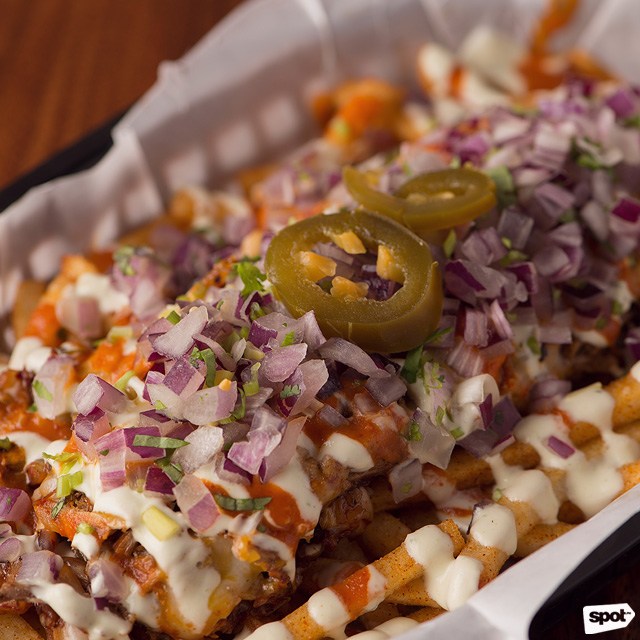 There's no need to choose between Mexican or Korean on your next night out when you can get Kor-Mex food at Vatos Urban Tacos. This restaurant from Seoul specializes in Korean-Mexican fusion, which won't sound as strange after you've had their Kimchi Carnitas Fries (P390)—the tribute to gamja-tang or Korean beef and potato stew comes with French fries topped with braised shredded pork, kimchi, sour cream, cilantro, onions, and lots of melted cheese for an addictive sour-spicy-smoky starter. Don't forget to order Beergeritas for an extra fun night out.
ADVERTISEMENT - CONTINUE READING BELOW
Vatos Urban Tacos is at Net Park Building, 5th Avenue, Bonifacio Global City.
Eden Food Hall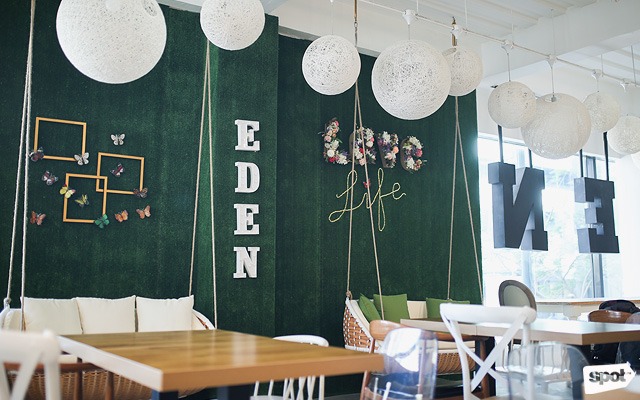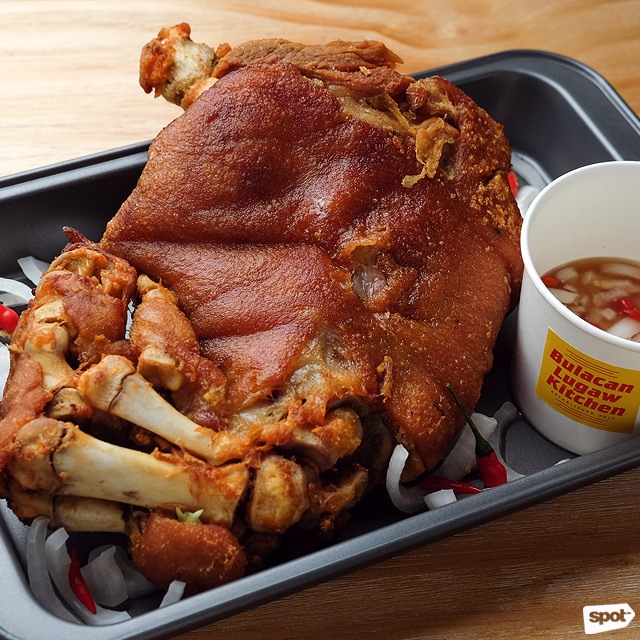 One of the things that makes it extra hard to decide on where to have your get-together is deciding on a place that'll please everyone. The answer could be going to a food hall. Eden Food Hall has a wide variety of choices from Thai and Korean food to pizza, wings, shawarma, and even salads. Don't forget to feast on the Crispy Pata (P680) from Bulacan's Special Lugaw, a glistening, golden-fried pork leg that's sinfully succulent. Plus, you can drop by anytime you want because they're open 24 hours.
ADVERTISEMENT - CONTINUE READING BELOW
Eden Food Hall is at 32nd & 5th Building, 5th Avenue corner 32nd Street, Bonifacio Global City.
Share this story with your friends!
---
Help us make Spot.ph better!
Take the short survey
Load More Stories