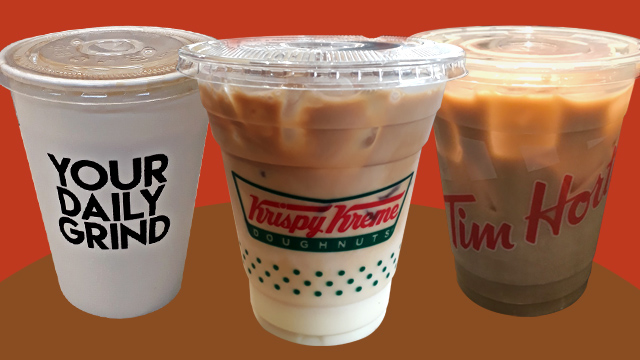 (SPOT.ph) There are days when it feels like the only thing that gets you going is the countdown to Friday—that, and a good cup of coffee in your hand. While a steaming cup of java has healing powers, a cool glass of the magic bean juice also does wonders to keep your head cool when things around you are heating up (figuratively and literally). So here's a roundup of the best cold caffeine fix you can buy in the Metro—all under P150. For this list, we chose options that already came with milk, which we ranked according to creaminess, coffee flavor, and caffeine hit, plus accessibility and value for money.
ADVERTISEMENT - CONTINUE READING BELOW
All SPOT.ph Top 10 lists are researched, paid for, tested, and selected by the writers and editors. They are discreetly conducted without any notice made to the restaurants or their owners.
Also read:
Top 10 Brewed Coffee Under P50 in Manila (2019 Edition)
Here are the 10 best iced coffees you can get in Metro Manila:
10. Iced Coffee from McDonald's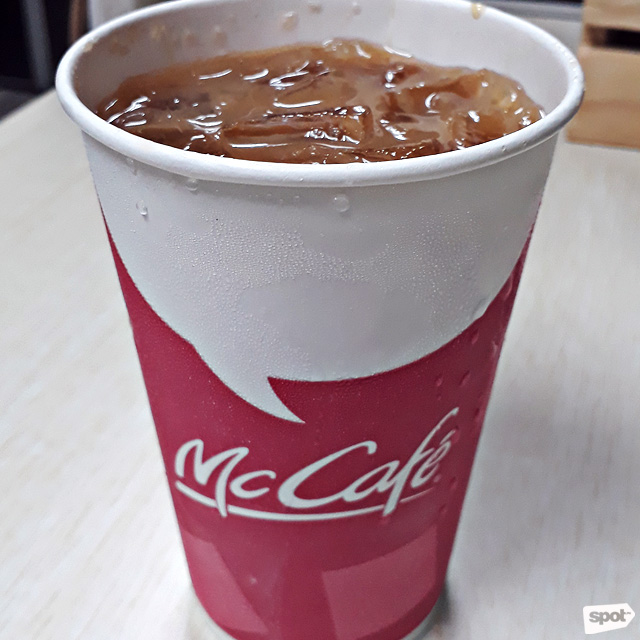 The brewed coffee from McDonald's has become the ubiquitous go-to for a quick caffeine fix, and their iced versions are no exception. It comes in an already pre-mixed sweet blend that goes down smoothly and is enough to give you just the right jolt to make it through the day. You can also go for their other versions if you prefer a stronger, milkier, or sweeter blend.
See a list of McDonald's branches.
9. Iced Coffee from Cinnabon (P80)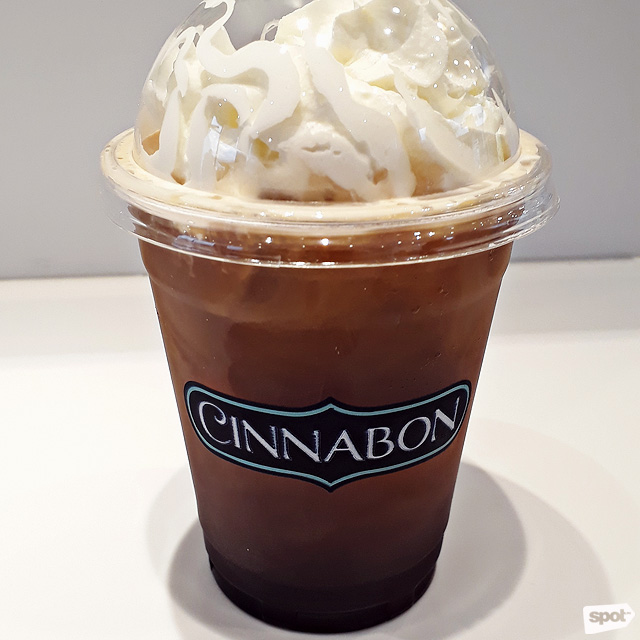 ADVERTISEMENT - CONTINUE READING BELOW
Cinnabon uses freshly brewed coffee poured over ice for their cool java. What you get is a strong cup that packs a neatly bitter, yet smooth, punch. They also get plus points for asking whether you would like your drink sweetened and with whipped cream—so you can flavor your cuppa however you want. Be warned though: The consistency of the whipped cream can take away from the coffee, but for the price point, we have to say it's a pretty good deal.
See a list of Cinnabon branches.
8. Iced Coffee from Dunkin' Donuts (P65)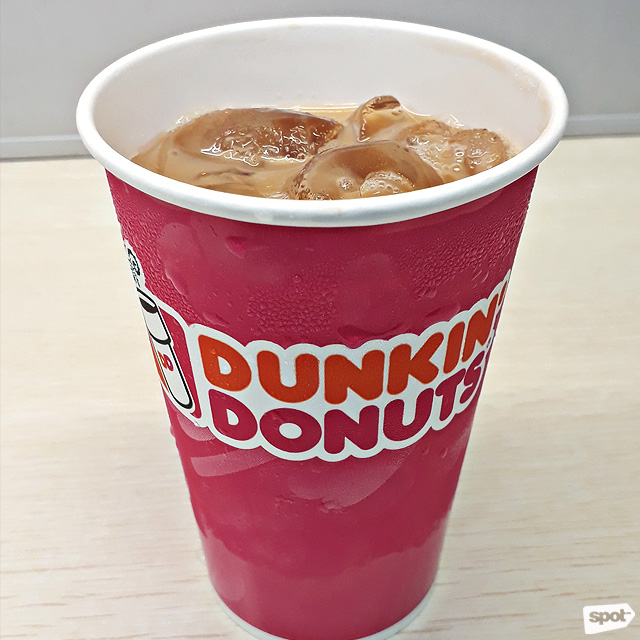 ADVERTISEMENT - CONTINUE READING BELOW
Nothing beats reliability, as Dunkin' Donuts proves yet again. Our number-one choice for brewed coffee under P50 makes it on this list, this time with their iced coffee. It offers the same fragrant and almost chocolate-y brew as their brewed coffee, but made creamier and more refreshing. Although their iced coffee has a slightly acidic aftertaste, it still gets plus points for the price and accessibility.
See a list of Dunkin' Donuts branches.
7. Latte Iced from The Giving Café (P105)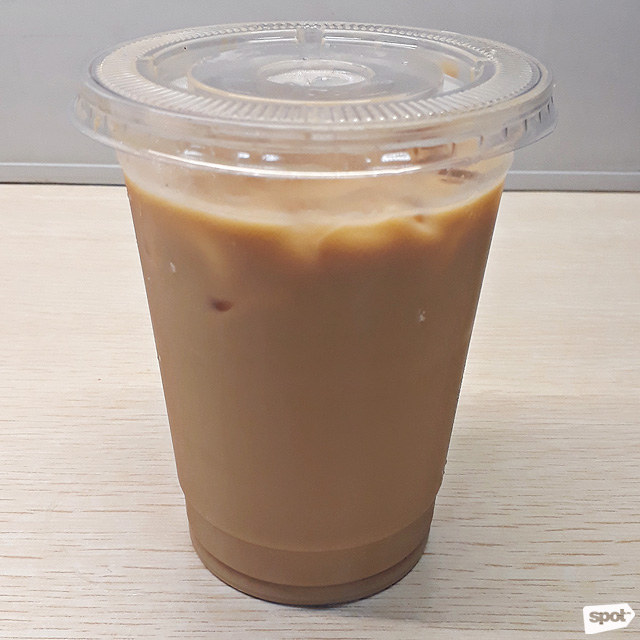 ADVERTISEMENT - CONTINUE READING BELOW
We have several lattes on this list, but this one hits the right notes for being the creamiest—without overpowering the espresso. This cold drink gives off an enticing milky-coffee aroma—the strongest one on this list—that only intensifies once the extra-smooth brew hits your lips. But don't let the creaminess fool you: This one packs a lot of caffeine, maybe even enough to justify a trip to their lone store in Mandaluyong City, or look them up on GrabFood or FoodPanda for delivery.
The Giving Café is at 1550 Sheridan Street corner Pines Street, Mandaluyong City.
6. Iced Latte from Starbucks (P140)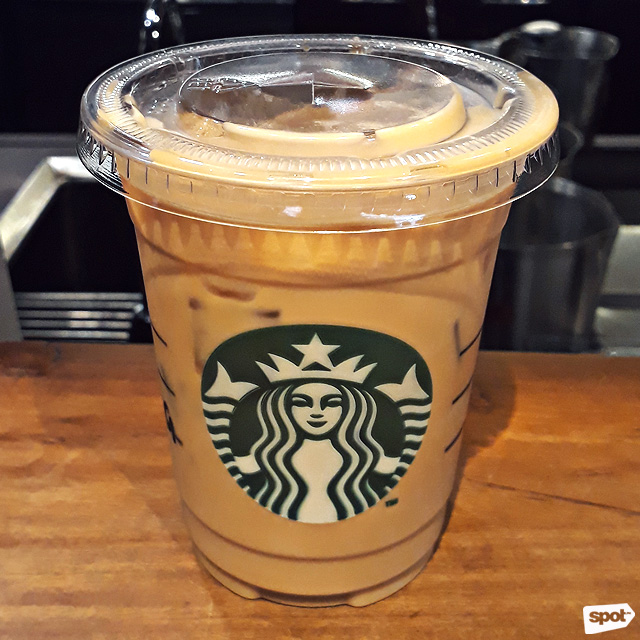 ADVERTISEMENT - CONTINUE READING BELOW
There's a reason a lot of people treat Starbucks as their prime caffeine source. The Starbucks Iced Latte is a crowd pleaser with its mild brew and extra creamy milk—and the caffeine hit is no joke either. If you prefer more of the coffee flavor though, you could try asking for soy milk or half-and-half instead of full cream to let the bean shine through.
See a list of Starbucks branches.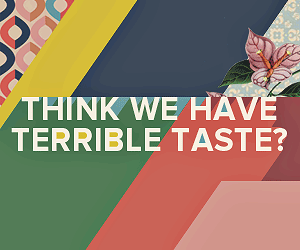 5. Iced Latte from Bluesmith Coffee and Kitchen (P150)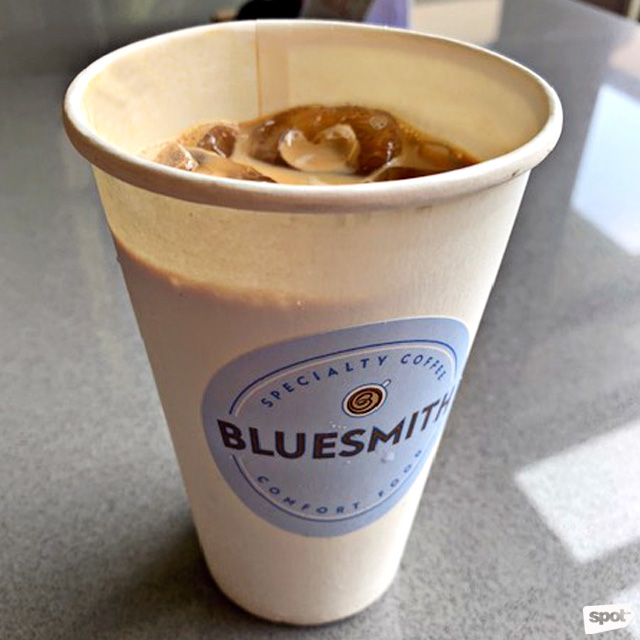 ADVERTISEMENT - CONTINUE READING BELOW
Those who like their coffee on the milkier side would really appreciate this cuppa. Bluesmith's classic brew packs a strong and bitter punch underneath all the creaminess of the latte, and is a smooth drink through and through. It's no wonder: their current signature blend was created special by the same professionals behind El Union Coffee and Type A. Though more expensive than the others on this list, this cup makes for a dependable drink when you need the extra jolt. They deliver via FoodPanda, in case any of their three branches in the Metro are far from you.
See a list of Bluesmith Coffee and Kitchen branches.
4. Iced Coffee from Tim Hortons (P80)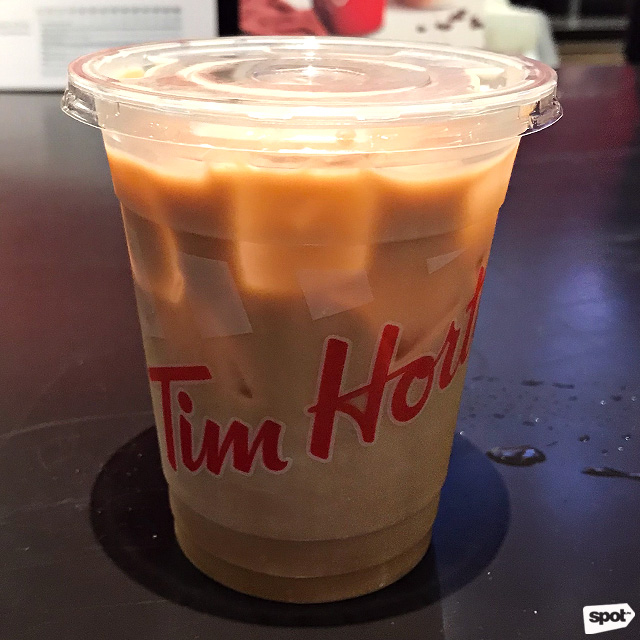 ADVERTISEMENT - CONTINUE READING BELOW
Tim Hortons serves up a good ol' classic iced cup of joe. Their brew is at medium strength but it balances out well with the milk, which is especially enjoyable if you're into a milder mix. The caffeine hit is enough to perk you up without getting your insides all shake-y and at this price point, it can't be beat.
See a list of Tim Hortons branches.
3. Iced Latte from The Coffee Bean & Tea Leaf (P150)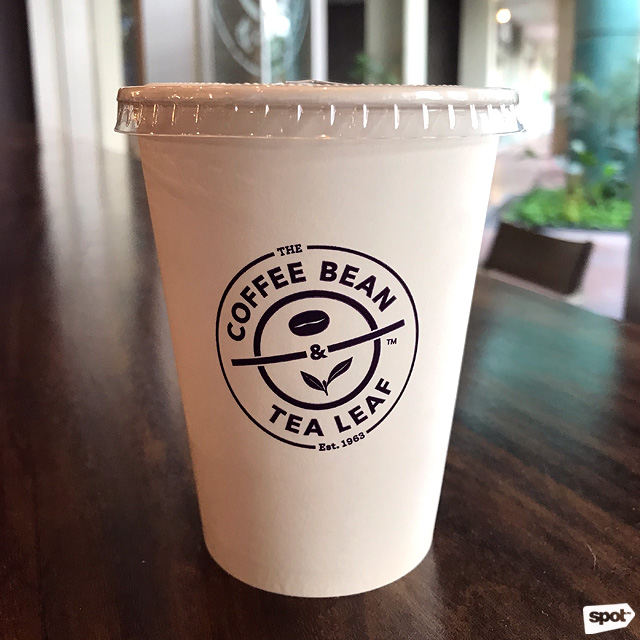 ADVERTISEMENT - CONTINUE READING BELOW
This one's for those who like their coffee with a different edge. It's one of the most expensive on this list, but the price is well-deserved. This strong—but not too bitter—brew is blended well with just the right amount of milk. It's a smooth drink but also a good pick-me-up. It also has a surprising but welcome hint of butterscotch that gives it a sweeter flavor.
See a list of The Coffee Bean & Tea Leaf branches.
2. Iced Latte from YDG Coffee (P130)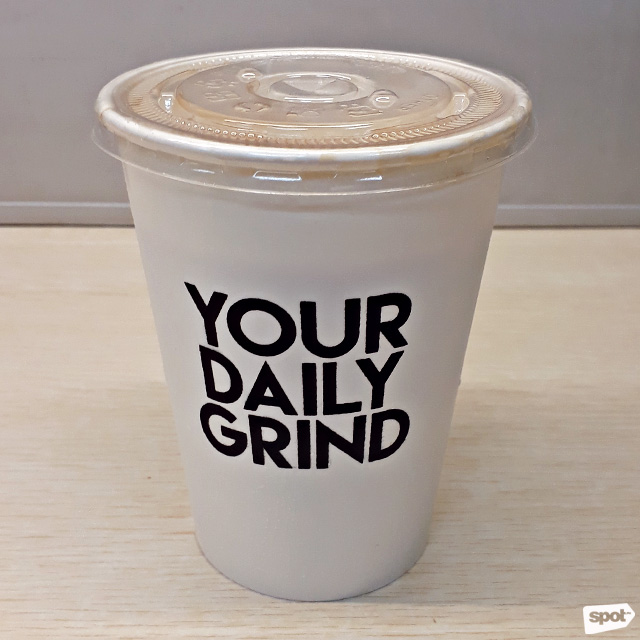 ADVERTISEMENT - CONTINUE READING BELOW
This iced latte's a serious one. True to the coffee shop's name, this cup of joe will practically push you through your daily grind (or drag you along with it). Despite its creamy color, the brew's earthiness really takes the spotlight with just the right amount of milk for a balanced taste—you won't even need a sweetener. Fun fact: the people behind YDG Coffee learned to make the perfect cup over at El Union Coffee. They only have one branch in the Metro, but in the meantime, you can have your drink delivered through FoodPanda.
YDG Coffee is at Mandala Park, Shaw Boulevard, Mandaluyong City.
1. Iced Latte from Krispy Kreme (P120)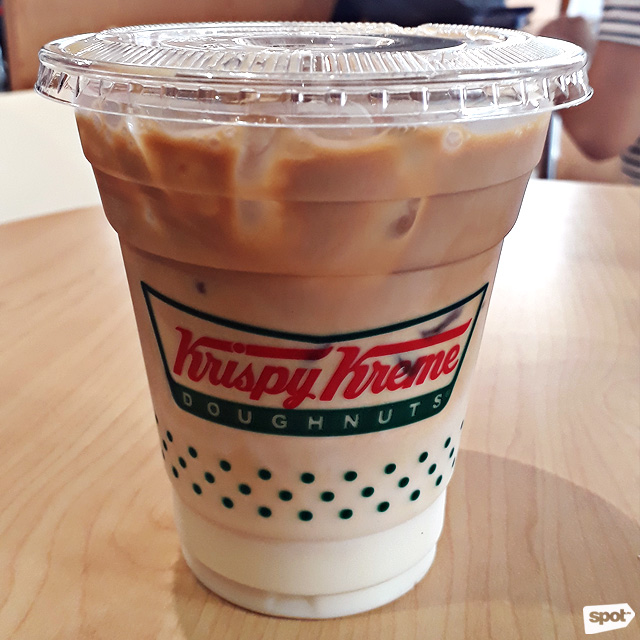 ADVERTISEMENT - CONTINUE READING BELOW
This one hits all the right spots: Krispy Kreme has a strong earthy brew with just the right amount of milk for a well-blended and clean mix, minus the usual dairy aftertaste. The caffeine hit is also enough to last you quite a while without making you jittery. Plus, their iced latte comes at a pretty decent price—leaving you with enough to get a doughnut (or two!).
See a list of Krispy Kreme branches.
Share this story with your friends!
---
Help us make Spot.ph better!
Take the short survey
More Videos You Can Watch
Load More Stories