a mano
Power Plant Mall, Lopez Drive, Rockwell, Makati City
Contact: 0917-552-6266
Open daily from 11:30 a.m. to 3 p.m. and 6 p.m. to 10 p.m.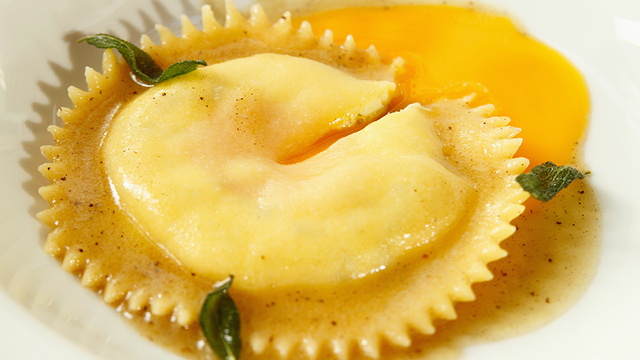 (SPOT.ph) You've probably seen a mano all over Instagram. Situated along Lopez Drive in Power Plant Mall, the restaurant has been having its moment since opening in September, so you've likely seen their bestsellers on your friends' feeds: the deceptively plain Focaccia di Recco (P550), its crispy top blanketing tangy stracchino cheese from Negros and stretchy, chewy bottom; or the show-stopping Pollo al Burro (P490), which arrives sizzling-hot on the table, fragrant with butter and rosemary.
ADVERTISEMENT - CONTINUE READING BELOW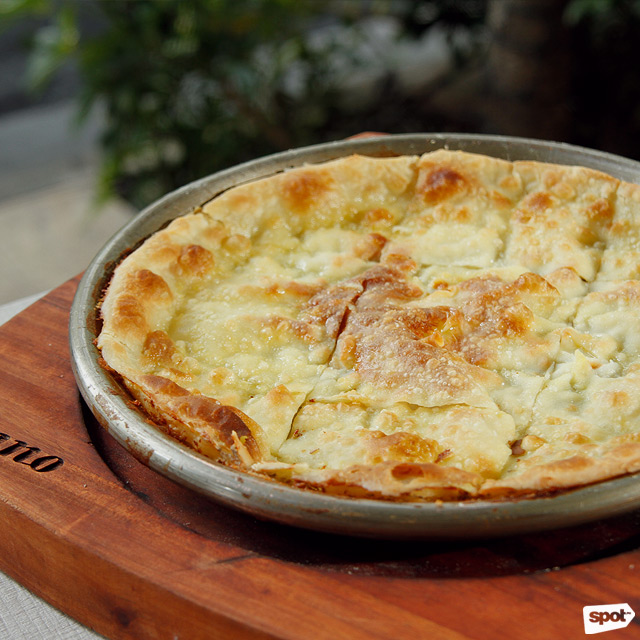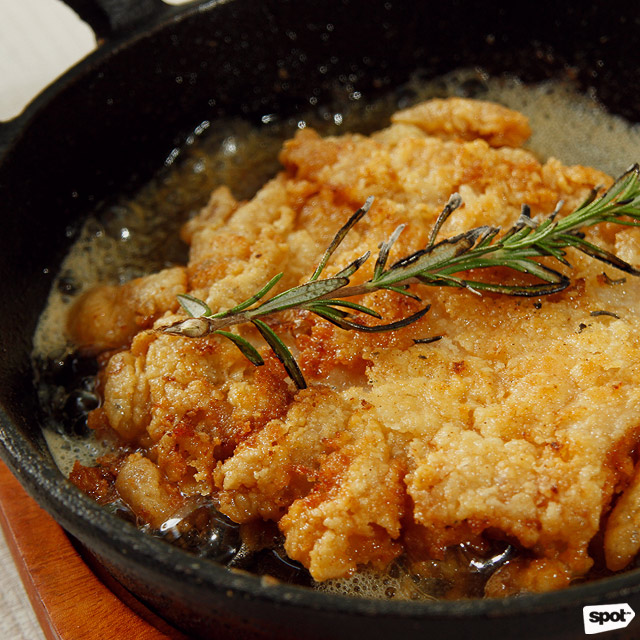 Trust us, though; there are plenty of tasty reasons to go back—or to put it on your bucket list, if you haven't been. Pro tip: Look beyond the menu, because they've got specials that aren't officially listed, but are available if you ask. For one, there's the Stracciatella Pizza (P880)—a picturesque pie with generous dollops of its namesake cheese sourced from Negros, set on their house-made crispy-chewy crust baked in their red Valoriani oven. The stracciatella adds a creaminess that evens out the tangy tomato sauce beneath, which in turn glistens against the lightly charred crust. Amazingly, no one component overpowers the other; everything comes together into a cohesive bite, offset just slightly by the aromatic basil that tops each slice.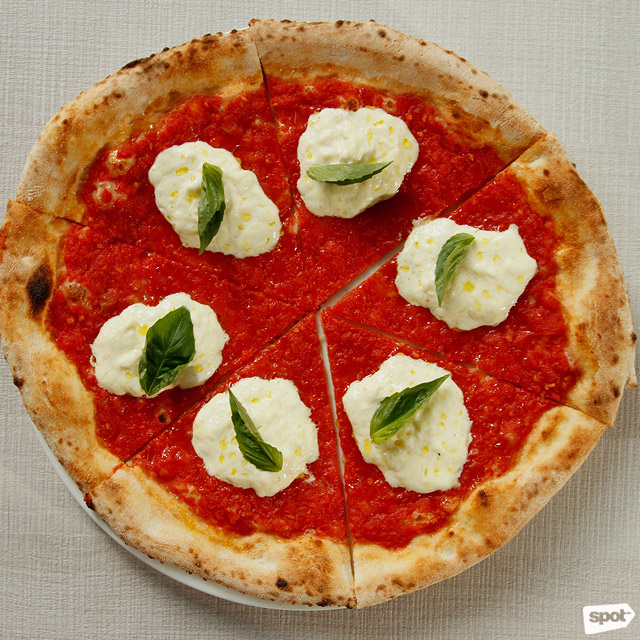 ADVERTISEMENT - CONTINUE READING BELOW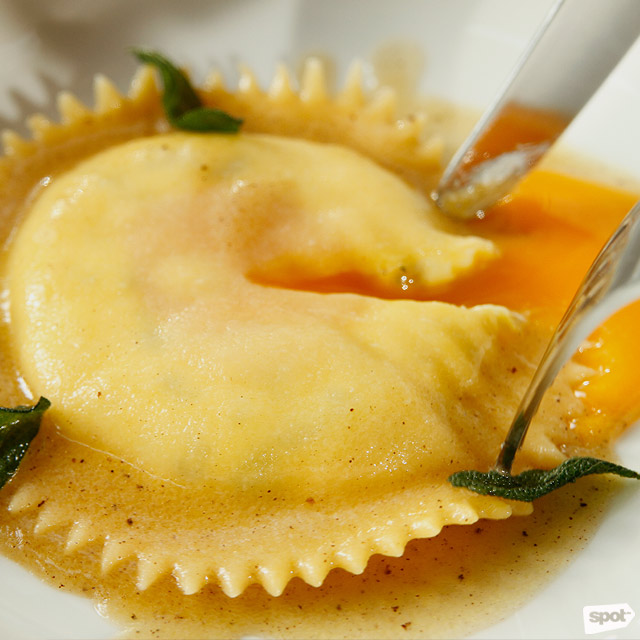 And then there's the Ravioli al Uovo (P650), their take on the eponymous dish from San Domenico in Imola, Italy. Literally "egg ravioli," the dish features a single raviolo that may look plain as it arrives, but its looks deceive. It fronts a pasta exterior that's made in-house, following the principles of Casa Artusi, a culinary institution named after the widely-heralded "father of Italian cooking" Pellegrino Artusi—resulting in slightly springy, al dente sheets that offer a welcome resistance as you chew. On the inside, you'll find a ricotta cheese filling and a golden egg yolk that gushes out once pierced, happily mingling with the nutty brown butter-sage sauce that surrounds it. It's good for the 'gram, yes (who doesn't love some good ol' egg porn action); but more importantly, it gives you a harmony of tastes greater than the sum of its parts. We won't fault you if you order two. 
ADVERTISEMENT - CONTINUE READING BELOW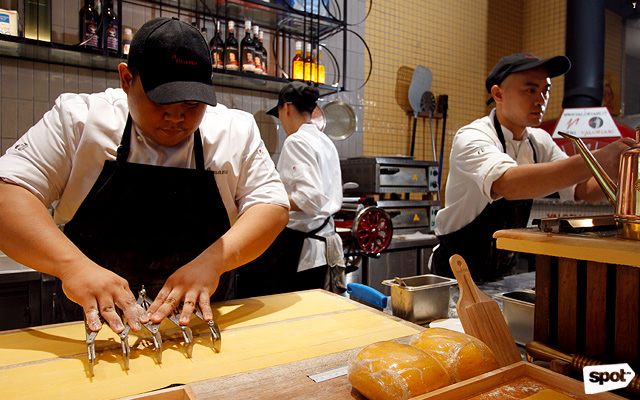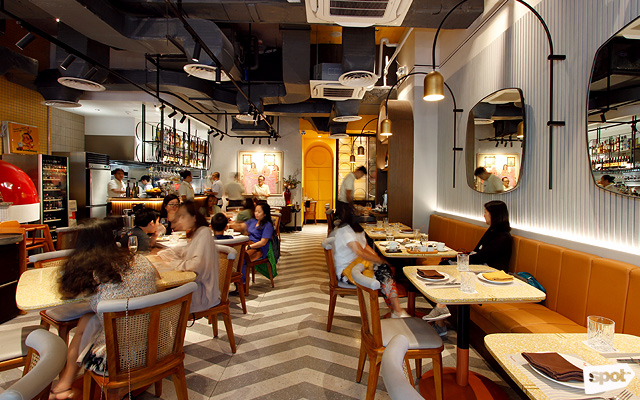 ADVERTISEMENT - CONTINUE READING BELOW
But we're getting ahead of ourselves—we'll backtrack just a bit. Though owner Amado Forés admits he does not cook, he is no stranger to the food scene. Just take a look at his family: there's his mother, United Nations World Tourism Organization Ambassador for Gastronomy Tourism Margarita Forés of Cibo, Lusso, and Grace Park fame; his aunt, Malou Forés of Mamou; and his cousin, Raul Forés of Made Nice. Still, he'd rather not make it about his name. He prefers to let the food do the talking.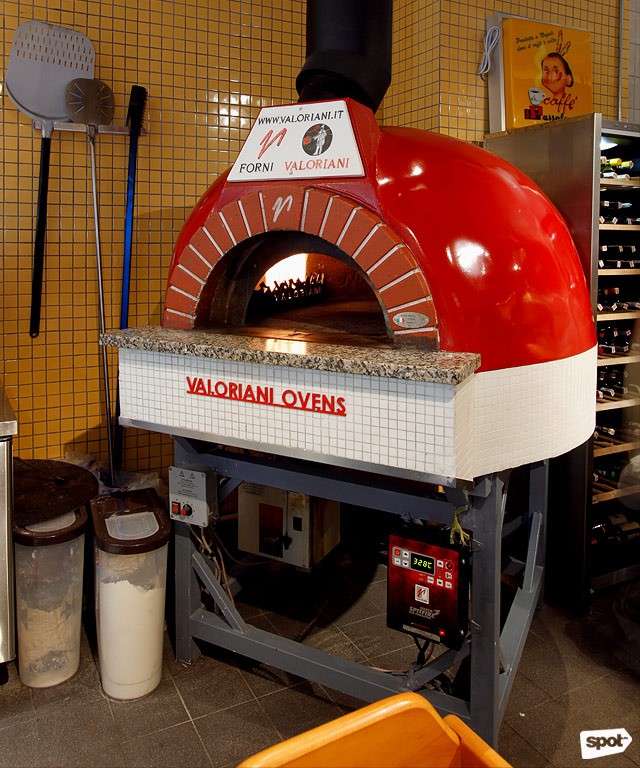 ADVERTISEMENT - CONTINUE READING BELOW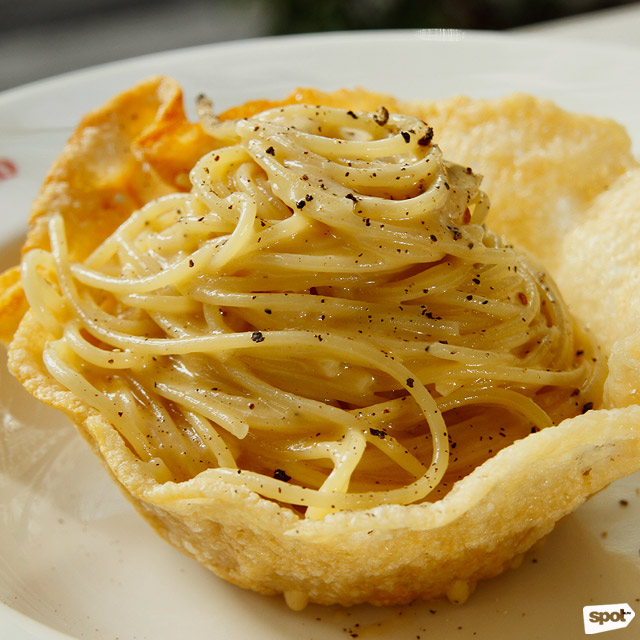 And talk, it does. a mano means "by hand," and it's exactly what the restaurant prides itself on: pizza and pasta, the dough lovingly made from scratch—among other Italian eats made with ingredients mostly straight out of Italy. On one hand, they do make it a point to pay respect to classics like the Cacio e Pepe (P550). Aside from being served in an edible parmigiano reggiano shell, their version stays faithful to its origins, what with sharp pecorino cheese and zesty black pepper emulsifying into a creamy sauce that clings onto al dente De Cecco spaghetti (note that they employ both dried and fresh pasta, depending on the dish).
ADVERTISEMENT - CONTINUE READING BELOW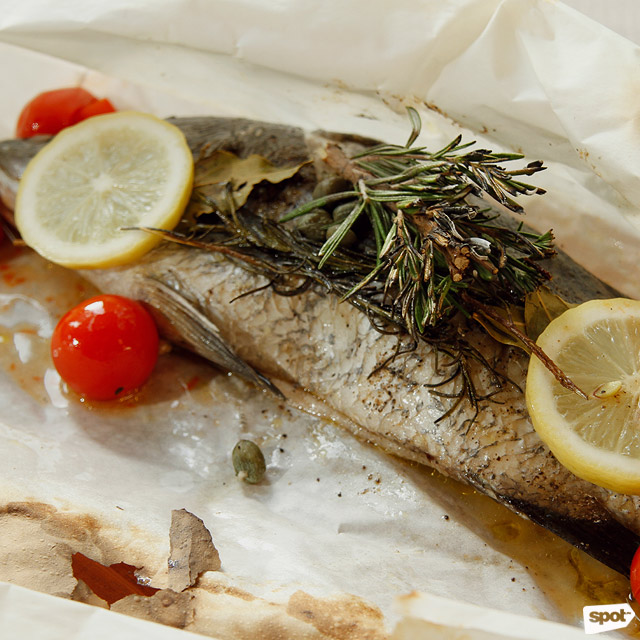 Where applicable, however, a mano does not shy away from employing local ingredients—particularly in cases where fresh is best, as with produce, fish, and some of their cheeses. Such is the case with the Pesce al Cartoccio (P1,790), al cartoccio being the Italian counterpart of the French en papillote, or cooking in a pouch made of parchment paper. Striking in its very minimalism, the dish showcases fresh local seabass flown in from Negros, baked with sweet cherry tomatoes from Italy, lemons, capers, and extra-virgin olive oil. It's the kind of bare-bones dish that can only work when you've got good ingredients to work with, and a mano pulls it off with fish that's as clean-tasting as it is flavorful, cooked to the proper succulence—and heightened just a tad with a fruity drizzle of olive oil right as it's served.
ADVERTISEMENT - CONTINUE READING BELOW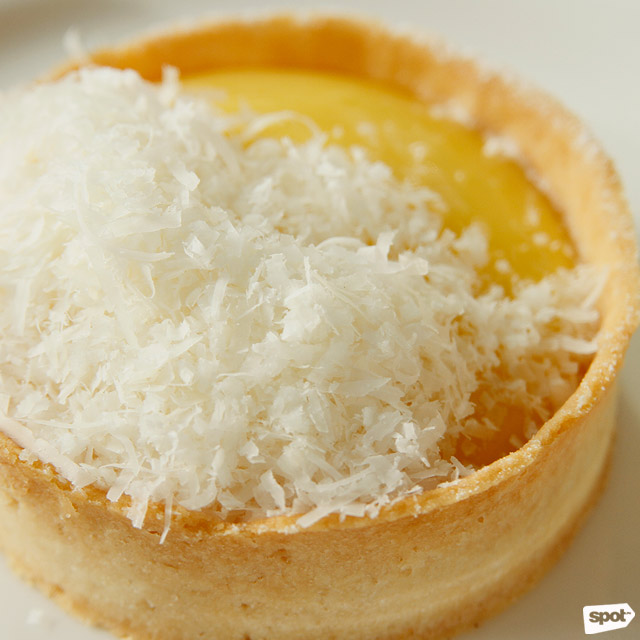 While they take pains to do the classics right here, a mano serves a number of well-thought out twists, too, as in the Crostata al Limone (P190). This technically translates to "lemon tart"—but it's not just any kind of lemon tart. a mano's version stands out in that it's served with grated parmigiano reggiano, not as a gimmick, but in that its nutty, umami profile balances out the tartness of the lemon curd. The curd's billowy body glides through the tongue like silk, before dissolving away—and it all comes supported by the shortbread crust, which holds all other parts in place while contributing its own crisp-but-tender, buttery profile to the mix.
ADVERTISEMENT - CONTINUE READING BELOW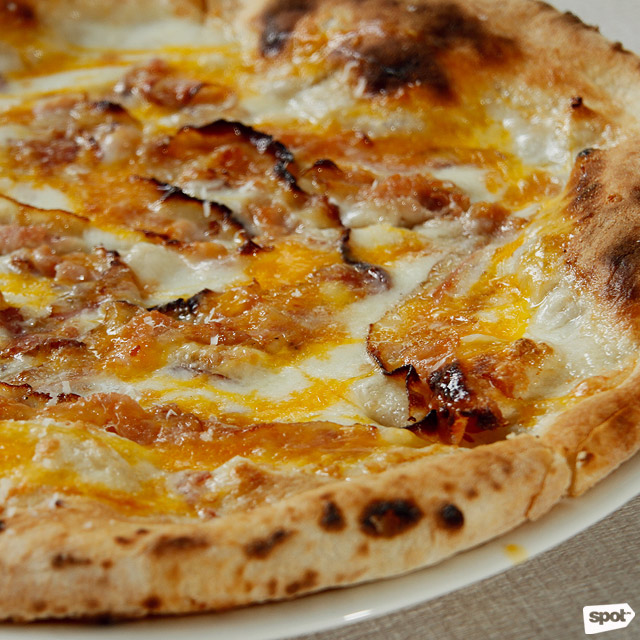 More than offering great food you'll want to share with your family and friends, a mano teaches us that it's possible to hit that balance—to honor a cuisine's origins while offering clever tweaks that help bring out its best.
ADVERTISEMENT - CONTINUE READING BELOW
Photos by Vincent Coscolluela
Share this story with your friends!
---
Help us make Spot.ph better!
Take the short survey
More Videos You Can Watch
Load More Stories