The Best Ways to Store Your Leftovers From Food Delivery
And how long before they go bad.
(SPOT.ph) You've been there: you got a little carried away when ordering in, so you've ended up with plenty left over for probably at least one or two more meals. Naturally, getting rid of it is out of the question, but how do you store it so it stays as good as it would be if it were fresh? Not all dishes are created equal; different types of food are best kept in different ways, with varying lengths of time that they'll stay safe to eat and maintain most of their quality. We took a look at what people usually like to make and order in, as well as how—and how long—to store them.
Also read:
10 Useful Food Hacks, Whatever Your Skill Level
A Running List of Metro Manila Restaurants That Are Open for Delivery
Got lots left from your last food delivery? here are ways to store your leftovers:
Bread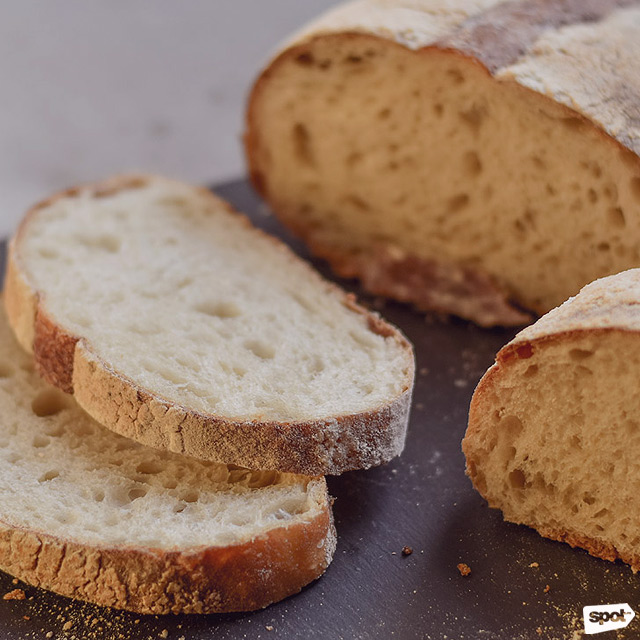 ADVERTISEMENT - CONTINUE READING BELOW
Prepackaged bread from the grocery tends to have a longer shelf life thanks to preservatives that help retain its freshness. But for other breads—such as the artisanal stuff you get at the bakery—you'll want to make sure it's in a dark and airtight container, such as a bread box, a plastic food container, or even inside your microwave. It'll keep that way for two to three days. Avoid refrigerating bread as this can make its quality deteriorate—but you can also freeze it for longer storage (we're talking up to six months); slice it ahead (it's much easier to thaw out individual slices than a whole loaf) and wrap it tightly—first in plastic wrap, then in foil—and keep it in the freezer.
CONTINUE READING BELOW
Recommended Videos
Pizza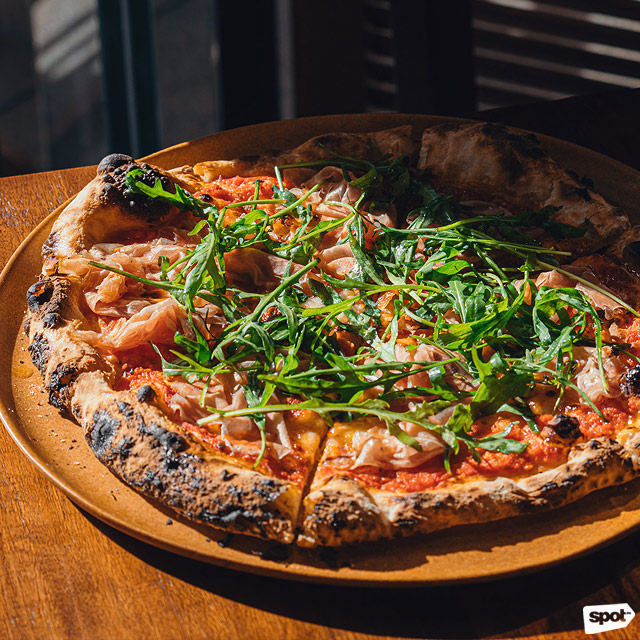 ADVERTISEMENT - CONTINUE READING BELOW
So you've probably gotten pizza delivered lately. Sure, it's easy to just keep your leftover slices in their original box and throw it in the fridge, but that would take up a lot of unnecessary space—and doing so tends to dry out your pie faster, too. The solution: layer the slices on top of each other (make sure they've cooled, such that the sauce and cheese have hardened), then place them in a resealable bag. If your pizzas are too saucy or have toppings that easily come loose, try layering them on a plate with foil or baking paper in between, then wrapping the entire thing in plastic wrap. The point is to minimize its contact with air so that it doesn't dry out. According to the USDA, pizza is safe to eat for up to four days as long as it's refrigerated at a temperature lower than 4.4°C.
Pasta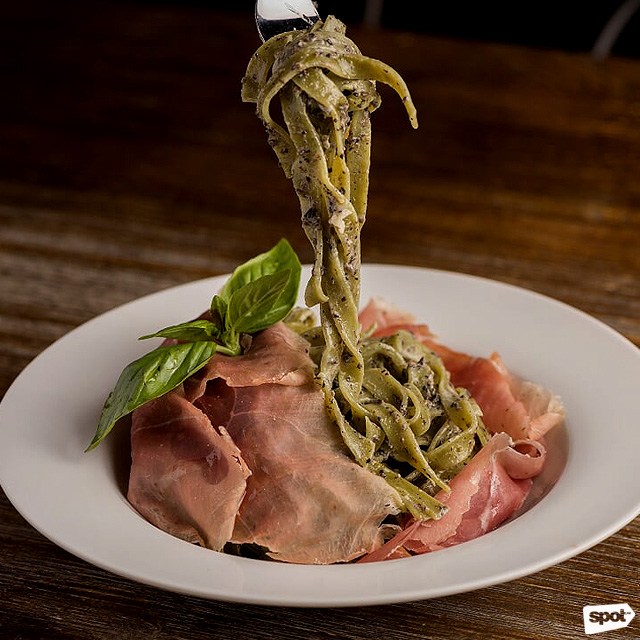 ADVERTISEMENT - CONTINUE READING BELOW
Your best bet is to store the sauces separate from the pasta. Store plain, cooked (and cooled) pasta by first drizzling it with oil to keep the noodles or pieces from sticking to each other, then keeping it in an airtight container or zip-top bag in the fridge—it'll last three to five days. You can also opt to freeze it (make sure your container is freezer-proof!) to make it last even longer—we're talking two months here!
If the pasta's already mixed with the sauce, store it in a tightly sealed container or bag, making sure to remove as much excess air as possible. It should last about two to three days, though keep in mind that the longer it sits, the more the pasta will absorb the sauce and the soggier it'll be.
Soups
ADVERTISEMENT - CONTINUE READING BELOW
Soups dishes generally freeze great, so you can make a big batch and reheat a little at a time. The best soups to freeze are those without starch, such as rice or pasta (which can get mushy when defrosted), or milk or cream (which can develop a grainy consistency and separate when rewarmed). Divide your cooled soup into containers so you can just reheat a portion at a time, and stick it in the freezer—most soups can last up to three months.
Stews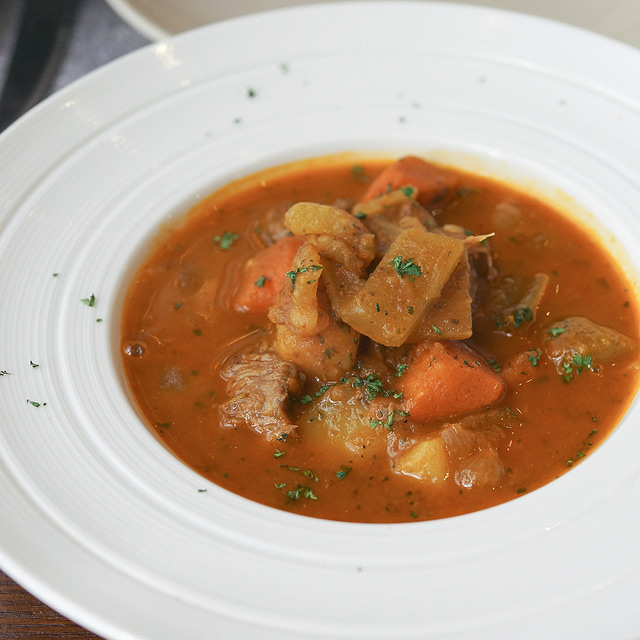 Stews are an ideal make-ahead dish that keep well and reheat well. When cool, place it in a container cover tightly, and store in the refrigerator. It'll last up to three days, save for stews with shellfish, which can only be kept for a day. You can also freeze stews—simply transfer them to airtight containers, leaving about a fourth to half an inch of space on top (it may expand as it freezes). They'll be good for up to three months. 
ADVERTISEMENT - CONTINUE READING BELOW
Rice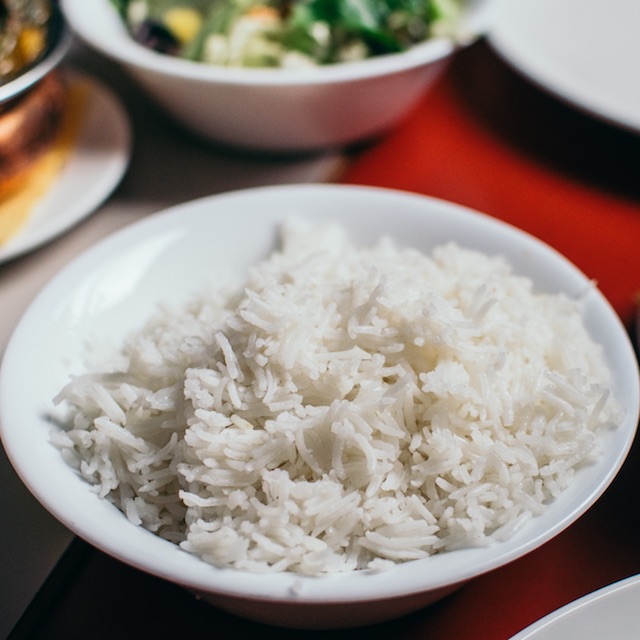 Cooked (or bought) too much of the Filipino staple grain? You can definitely store the extras, but be careful, because doing it wrong can make you (or your family members) seriously sick. That's because of a particular kind of bacteria that can survive the rice-cooking process and grow on rice if it's not cooled and reheated properly.
Here's how to do it: once rice is cooked, separate it into containers to allow it to cool quickly—it needs to get down to 4.4°C or lower as fast as possible. Place it directly in the fridge, taking care not to leave it out on the counter for more than an hour. It should keep for three to four days. You can also opt to freeze rice for up to two months—the best way to do this is by placing them in freezer-safe Ziplock bags and stacking them flat on top of each other.
ADVERTISEMENT - CONTINUE READING BELOW
Roast meats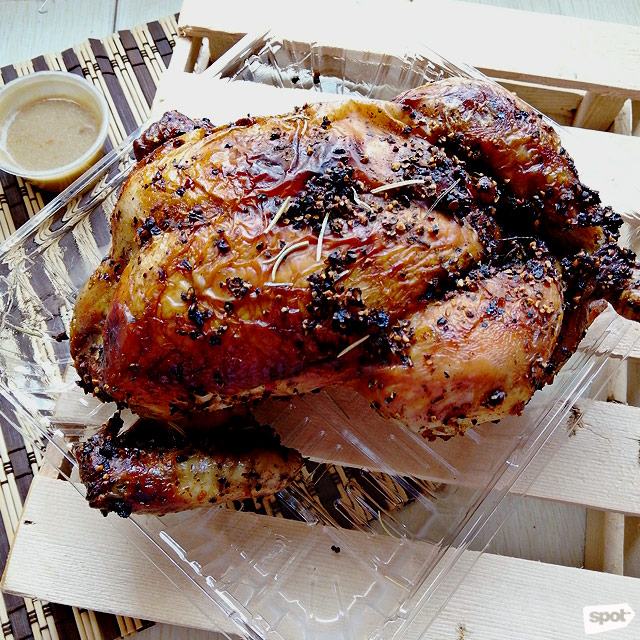 It's worth buying or cooking a big, hearty roast because you can repurpose the leftovers into other dishes in the following days. Let it cool, remove the meat from the bone if you'd like to save space (you can use the bones to make broth!), then store it in the fridge as quickly from the time of cooking and cooling. Roast beef, chicken, and pork will keep for three to four days. You can also freeze them by placing them in airtight containers or freezer bags—they'll keep for up to three months.
Fried chicken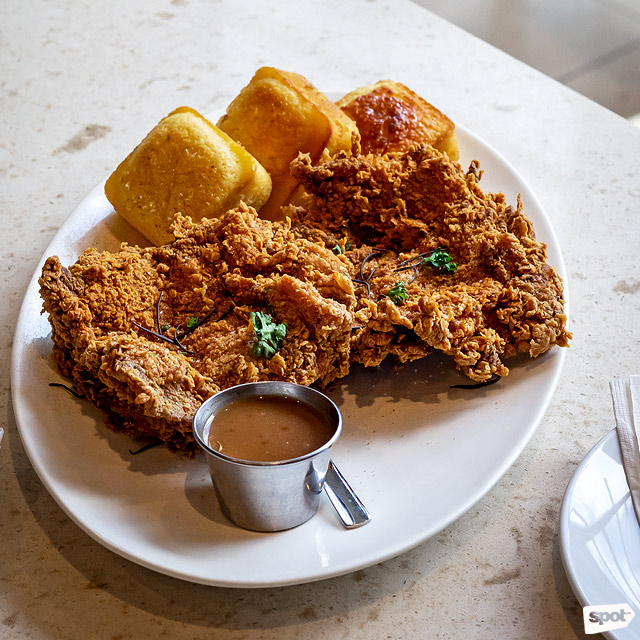 ADVERTISEMENT - CONTINUE READING BELOW
Okay, so your mukbang didn't quite go as planned, and you're now stuck with a bucket of chicken and you're the only one to finish it. Don't fret—you can place them in airtight containers or wrap them in foil or plastic wrap and keep them in the fridge, where they'll last for three to four days. You can also opt to freeze them for about four months.
Cooked seafood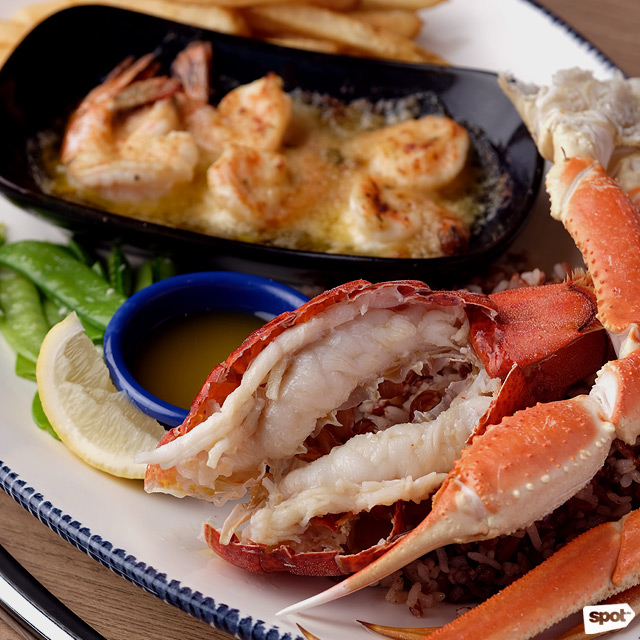 Unlike meats, seafood is a little trickier to navigate. They're generally best enjoyed fresh, but you can keep leftover cooked fish, shrimp, mussels, and lobster in the refrigerator for three to four days. Cooked clams will last up for up to four days, while crab meat is safe to eat for up to three to five days. If you're in doubt about your seafood's freshness, just keep in mind that it shouldn't smell or have a slimy white film over it.
ADVERTISEMENT - CONTINUE READING BELOW
Your guide to thriving in
this
strange new world.
Share this story with your friends!
---
Help us make Spot.ph better!
Take the short survey
Load More Stories