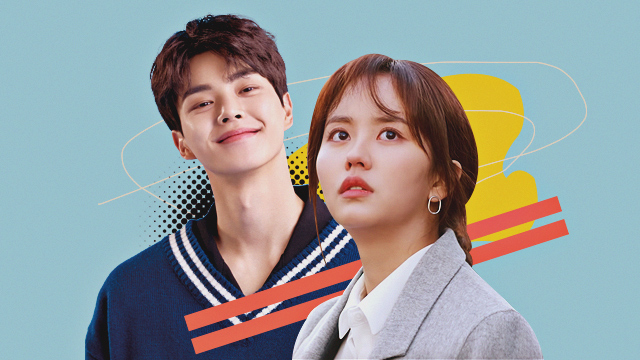 (SPOT.ph) As a new year rolls out, you can bet  there will be plenty of new movies to see and concerts to attend. If you're more of a binge-watcher and just can't get over your K-Drama obsession, 2020 just means more Korean series for you to watch. We list down 10 upcoming titles, both series premieres and new seasons, to add to your watchlist. Whether you're into rom-com or historical, there's something here for you.
Here are 10 Korean dramas coming out in 2020:
Dr. Romantic 2
Release date: January 6
A follow-up to the Dr. Romantic series, Dr. Romantic 2 still follows the life of doctor and surgeon Kim Sa Bu (Han Suk Kyu), who, after working at a top hospital in the city, is now assigned in Doldam Hospital, which is located in the countryside. A former patient finances the small hospital's operations, but once he dies, Sa Bu, or Dr. Romantic as he calls himself, must find other means to fund the facility. Lee Sung Kyung and Ahn Hyo Seop join the second season.
ADVERTISEMENT - CONTINUE READING BELOW
Itaewon Class
Release date: January 31
Based on the webtoon of the same name, Itaewon Class stars Park Seo Joon as Park Sae Roy, a man who has recently opened a restaurant in Itaewon, Seoul. After undergoing a series of misfortunes in his youth, he is determined to follow in his father's footsteps and maintain a reputable eatery. He plans to accomplish this with the help of Jo Yi Seo (Kim Da Mi), a social-media personality who is also the manager of Sae Roy's restaurant.
My Holo Love
Release date: February 7
Developer Nan Do (Yoon Hyun Min) has created a hologram that looks exactly like him, named AI Holo (also played by Yoon). So Yeon (Ko Sung Hee), a woman who has problems recognizing faces, becomes a beta tester for the new program. As Nan Do watches AI Holo interact with So Yeon and learn about human experiences and emotions, the developer finds himself feeling something he hasn't felt before.
ADVERTISEMENT - CONTINUE READING BELOW
Recommended Videos
Kingdom Season 2
Release date: March 2020
If you think politics and zombies can't mix in South Korea's Joseon period, Kingdom is here to prove you wrong. After a chilling first season, Netflix's first original Korean series is back with more blood, gore, and intrigue. Crown Prince Yi Chang's (Jung Ji Hoon) suspicions over his father's passing hasn't been met with answers, and it seems he's about to uncover the truth about the deadly disease plaguing their kingdom.
Love Alarm Season 2
Release date: TBA
There's no escaping a crush when an app that alerts you of your true feelings exists. In the second season of Love Alarm, housekeeper's son Lee Hye Yeong (Jung Ga Ram) still has feelings for Kim Jojo (Kim So Hyun) after all this time, which further complicates her relationship with model Hwang Sun Oh (Song Kang). You saw how the three skirted around their true feelings in high school, but the second season sees their lives as young adults in college. 
Sweet Home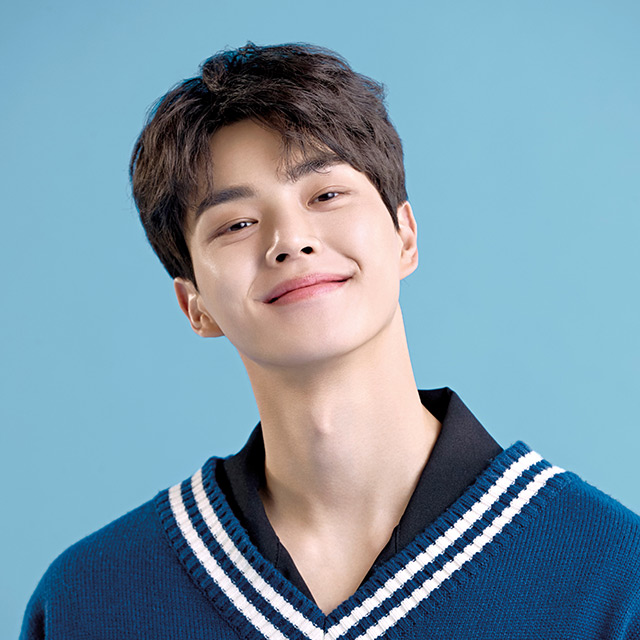 ADVERTISEMENT - CONTINUE READING BELOW
Release date: TBA
This upcoming drama stars Love Alarm's Song Kang and is directed by Descendants of the Sun director Lee Eung Bok. Based on a popular thriller webtoon of the same name, Sweet Home follows a high school student (Song) forced into reclusion after being bullied endlessly. After he loses his loved ones, he begins to see monsters and must fight them before they wipe out humanity. 
The School Nurse Files
Release date: TBA
School nurse Ahn Eun Young (Jung Yu Mi) knows how to stay in her lane and do her job of healing kids in pain—if only ghosts didn't pester her so often. Aside from being a school nurse, she also has special powers that can allow her to chase or cast away ghosts. As she is appointed to a new school, a series of mysterious events take place, and she must work with teacher Hong In Pyo (Nam Joo Hyuk) to ward off supernatural beings. 
ADVERTISEMENT - CONTINUE READING BELOW
Extracurricular
Release date: TBA
Getting top marks at college entrance exams is tough work, but how far are you willing to go to make it to a prestigious university? Ambitious high school student Oh Ji Soo (Kim Dong Hee) goes as far as committing a crime to nab a spot in his dream school, and this decision has a lot of consequences for him and the people around him.
The King: The Eternal Monarch
Release date: TBA
A portal connects modern-day Seoul and Korea's Joseon period. You might think this makes for fun adventures, but it's a means for deities and demons to cross over and cause harm. Emperor Lee Gon (Lee Min Ho) works with detective Jung Tae Ul (Goblin's Kim Go Eun) to close the door between their two worlds. Goblin and Descendants of the Sun writer Kim Eun Sook penned the story for this drama, which also marks Lee's first project after being discharged from military service. 
ADVERTISEMENT - CONTINUE READING BELOW
I'll Go to You When the Weather Is Nice
Release date: TBA
Cellist Mok Hae Won (Park Min Young) knows nothing but her love for playing the cello. After suffering from a string of unfortunate events and heartbreaks in the city, she leaves Seoul and returns to her hometown Bookhyun Village in Gangwon province. There she meets bookstore owner Eun Seob (Seo Kang Joon), a man who lives a simple and quiet life. They grow closer, and Eun Seob finds his daily routine changing more and more with the presence of Hae Won.
Share this story with your friends!
---
Help us make Spot.ph better!
Take the short survey
Load More Stories