(SPOT.ph) Spy films have taken on many iterations over the years—the unmistakable introduction of James Bond, Ethan Hunt from Mission: Impossible, and the dapper Eggsy in Kingsman: The Secret Service. Each has its own nuances and defining qualities, but at their core, almost all male spies have an arsenal of useful gadgets and flashy suits, which seem to go along well with a life of secrecy with no hitch. Enter the "world's most awesome spy," Lance Sterling, voiced by Will Smith, aided by the eccentric Walter Beckett, voiced by Tom Holland. He's just like every other spy (although he might argue he's the coolest), except...he's a pigeon.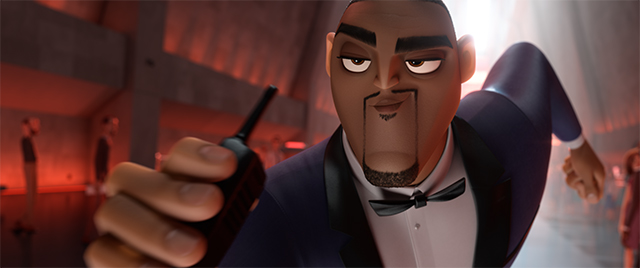 ADVERTISEMENT - CONTINUE READING BELOW
Let's dial back. Secret agent Lance Sterling (yes, people say his name in full, for effect) does the impossible on his own, and is adamant on flying solo no matter how high stakes or dangerous the mission. It's machismo all around—a deep voice, defined pecs, slick moves, even slicker words—but it's not meant to turn you off in anyway. He's fond of tooting his own horn, and with a track record like that, the hype is justifiable. He's all frills with the theatrics, but none at all when it comes to getting his job done. The guy is a hotshot, and it's not really the best match with young scientist Walter Beckett, who many have called weird.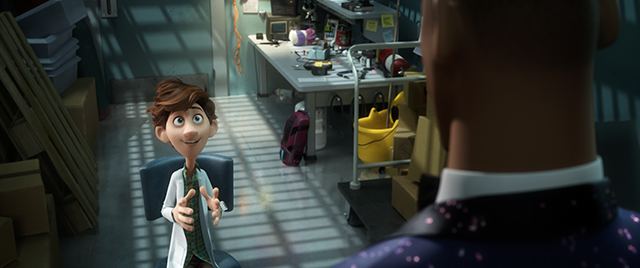 And weird is a good way to describe this movie, and it's the perfect preface to telling you how a pigeon becomes the star of this animated spy film. In the middle of an important mission to retrieve a weapon of mass destruction from an arms dealer, one of Lance's trusty gadgets explodes in a flurry of glitter, which he knows to be the work of you scientist Walter Beckett. After getting the briefcase, he makes a detour to the kid's cramped space in the agency and promptly fires him on the spot, and expresses his disagreement with Walter's philosophy of getting stuff done and doing what's right without hurting anyone.
After his little detour, he returns to his boss, except the briefcase turns up empty, and security forces agent Marcy Kappel (Rashida Jones), along with communications specialist Ears (DJ Khaled) and spectral analyst Eyes (Karen Gillan) think Lance is guilty of using the weapon for himself. A lot of it doesn't add up, and as Lance escapes from the agency without a plan to prove his innocence, all he remembers is Walter babbling on about "biodynamic concealment."
ADVERTISEMENT - CONTINUE READING BELOW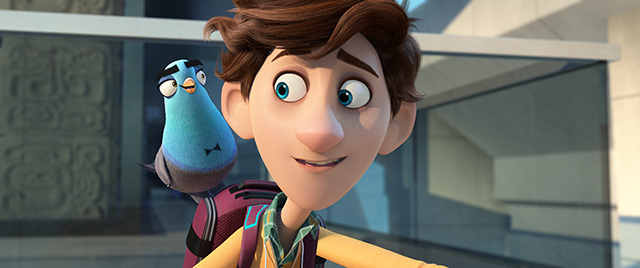 Once he arrives at the kid's house, all it takes is a gulp of a clear liquid he mistakes to be water, but is actually the compound that turns him into you guessed it, a pigeon. No, we are not making this up. Yes, he is actually a pigeon. All that explaining was done just to tell you that he is now, in fact, a pigeon. Because when everyone's looking for a human, no one will stop and think the bird is the spy.
ADVERTISEMENT - CONTINUE READING BELOW
You might be forgetting that this is an animated movie, or perhaps you're sobered up and reminded that this is an animated flick. Because how else would a human turn into a pigeon with eyebrows on fleek? That aside, it is easy to forget that Spies In Disguise is not entirely real, and it's all thanks to the brilliant graphics and the beautiful lighting done to make the characters, and scenes come to life. One look at the skylines and landscapes will convince you it's shot with a drone, and it's proof of how far animation has come. You could hold up a postcard of New York side by side with a frame of this film and an actual photo just can't seem to live up to the graphics of this film. Everything also flows seamlessly into one another, making for realistic animation that is exaggerated at the just the right parts.
ADVERTISEMENT - CONTINUE READING BELOW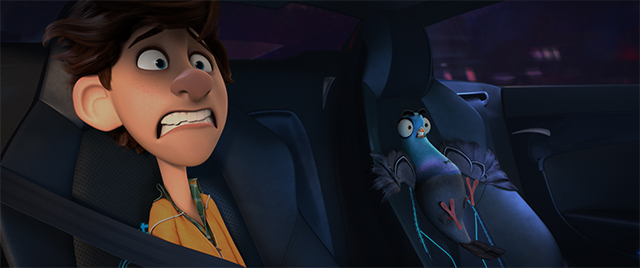 Exaggeration is needed to make this fly (no pun intended). But it's the welcome kind—one that elicits laughter and gasps, one that makes you feel like a kid again, and one that tells you it's okay is not all things are realistic. Because as much as everything seems so bizarre, it pulls back to the ground and discusses some important matters, like how you'd expect an animated film for kids would. Walter grew up as the weird kid, with no one to hang out with and no one to tell him to keep going, save for his mother, who has instilled in him a pacifist sense of justice. And yes, Lance undergoes the most character development in this film, and it's all thanks to Walter, who deserves his own paragraph.
ADVERTISEMENT - CONTINUE READING BELOW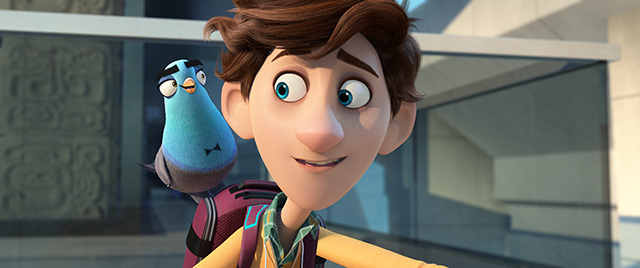 Walter is not the macho guy that the media hails to be the most masculine or aspirational. You could say that he and Lance are two sides of the same coin—both very much in the business of helping people, but everything about Walter is all about working together, as opposed to Lance's need to destroy first before he gets destroyed. It seems like a very motherhood statement as not all things are black and white, and many gray areas in the real world truly cannot be reduced to just telling people to work together, no matter how different. But the film doesn't want to be that anyway, and what it's doing now is enough for kids to stop, reflect, and realize that problems can be fixed without resorting to harm. He might not be the protagonist, but he is very much a hero in this aspect. Holland just lends a likability to the character, and it just works.
ADVERTISEMENT - CONTINUE READING BELOW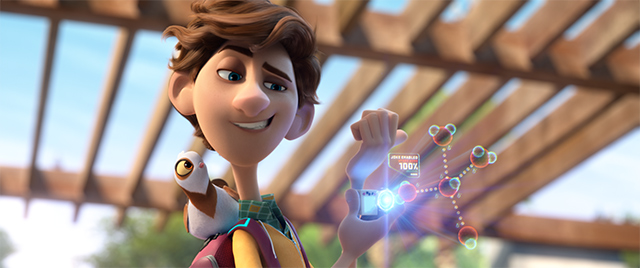 But perhaps the best thing in Walter is his dedication to being himself. He's weird and he knows that, but he takes the insult and does his thing anyway. Countless kids and adults alike, will be cornered more than once in their lives for not fitting in, for being too much or not enough, and Walter is here to tell you that it's okay to want to do your own thing, and you can learn to use the insults hurled at you to build yourself up. Sure, it stings to be called weird from time to time, but you can turn to kind, humble, and innovative Walter to give you the strength and bravery. Not to mention, his funky gizmos work just in time to save the day. We know, it's cheesy, but this is an animated film, so you'll have to allow us.
ADVERTISEMENT - CONTINUE READING BELOW
Now, that's not to say the film is without fault. While it did good in some departments, it did sacrifice the depth of some characters. They say a hero is only as good as its villain, and that is exactly what it lacked. It makes sense for the bad guy to have motivation, but not once did it seem convincing enough, nor did it seem believable. There was no attachment at all, and Robo-hand (Ben Mendelsohn), as the bad guy is called, provided no tension, and only held his place as the villain, without giving him much story or meat.
Overall, the film is a lighthearted watch that will have you laughing with the sincere moments wedged in between. You'll also be treated to a funky soundtrack that matches the film perfectly, and further elevates the whole viewing experience. There's no shortage of unbelievable events, but hey, it's a feel-good animated film, and you're allowed to indulge.
ADVERTISEMENT - CONTINUE READING BELOW
Rating: 3 out of 5 Spots
Spies In Disguise screens in cinemas on January 22. Photos courtesy of 20th Century Fox Philippines.
Share this story with your friends!
---
Help us make Spot.ph better!
Take the short survey
More Videos You Can Watch
Load More Stories