10 Songs to Add to Your Playlist If You Love Les Miserables' "Do You Hear the People Sing"
Local translation "Di Niyo Ba Naririnig?" is also becoming popular these days.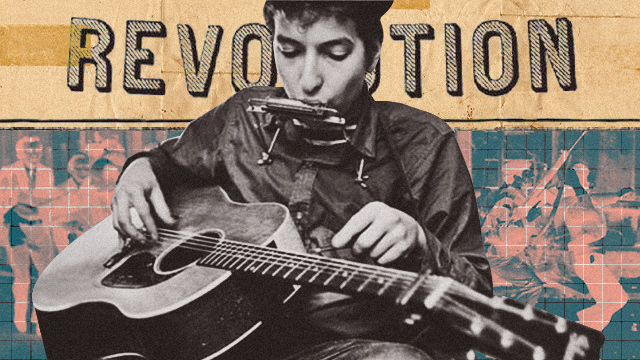 (SPOT.ph) If there's one protest song that reflects the current political climate in the Philippines, it's the Filipino translation of "Do You Hear the People Sing?" It is arguably one of the most popular tracks from the stage production of Victor Hugo's Les Misérables—it's sung twice in the Claude-Michel Schönberg and Alain Boublil musical, which first went on stage in 1980. In the musical, it was used as a call to rebellion to overthrow the government at a street barricade in Paris. This narrative is inspired by the real-life 1832 June Rebellion in the French capital, which was an attempt to overthrow the monarchy amid economic problems, food shortage, and general discontent. 
The Filipino translation of the song, "Di Niyo Ba Naririnig?" was first heard in 2017 in time for the 47th anniversary of former dictator Ferdinand Marcos' declaration of Martial Law. It was translated by Filipino composer and librettist Vincent A. De Jesus with additional lyrics by writer Rody Vera and theater artist Joel Saracho. A video featuring a performance by Eunikkoh Castillo circulated online on September 19, 2017, then followed with collective singing by local artists during a Martial Law protest at Luneta Park on September 21, 2017.  
ADVERTISEMENT - CONTINUE READING BELOW
A day ahead of President Rodrigo Duterte's State of the Nation Address, local stars like Angel Locsin, Enchong Dee, Noel Cabangon, and more performed the same song in a rousing black-and-white music video released on July 26. It has since garnered almost 100,000 views on YouTube and more than one million views on Facebook. 
Presidential Spokesperson Harry Roque cited this "revolution song" on August 3, and explained the context behind President Rodrigo Duterte's remark on August 2 that healthcare workers are threatening a revolution. "Next time, you can ask for an audience. Pero 'wag ho kayong magsigaw-sigaw, rebolusyon, rebolusyon," the president said. In defense, Roque explained: "Ang konteksto po na lumabas ito ay sunod-sunod po kasi iyong pagtawag po ni Sen. Drilon na failure ang IATF, sinusugan po iyan ni VP Leni Robredo kasabay po iyang kumakalat na revolution song." 
CONTINUE READING BELOW
Recommended Videos
But "Do You Hear the People Sing?" is just one of the many songs that can start a revolution—metaphorically, of course.
Also read:
10 Excellent Movies That Are All About Bringing Down the System
10 Protests That Changed the World in the 21st Century
Best in Show: How U2 Inspired a Night of Transcendence
Check out 10 more tracks to add to your playlist:
"Sunday Bloody Sunday" (1983) by U2
Irish rock band U2's most political song describes an incident called 1972 Bloody Sunday, where British soldiers opened fire on a group of unarmed civil rights protesters marching in Derry, Northern Ireland. In a The New York Times op-ed piece by Bono in 2010, said that "it was a day that caused the conflict between the two communities in Northern Ireland—Catholic nationalist and Protestant unionist—to spiral into another dimension." Made distinct with its militaristic drumbeat, "Sunday Bloody Sunday" asks "How long must we sing this song?" because "tonight, we can be as one." It ranks 272nd in Rolling Stone's "500 Greatest Songs of All Time."
ADVERTISEMENT - CONTINUE READING BELOW
"The Times They Are A-Changin" (1964) by Bob Dylan
In "The Times They Are a-Changin'," Bob Dylan calls on writers and critics to "keep [their] eyes wide" as "the chance won't come again"; pleads for senators and congressmen to "heed the call, don't stand in the doorway, don't block up the hall"; and tells mothers and fathers not to criticize what they can't understand. It may be written in the '60s—a time when the folk music movement was side-by-side with the civil rights movement, but the words still ring true today. 
"Get Up, Stand Up" (1973) by The Wailers
"Get Up, Stand Up" by The Wailers—a reggae band with frontman Bob Marley—is pretty straightforward in its call to action: "stand up for your rights," goes the first line. The song was inspired by Marley's visit to Haiti where he witnessed alarming scenes of poverty. Often sung as a finale during gigs and concerts, it ended up being his last song performed live onstage before his death in 1981 at the age of 36. 
"Talkin 'bout a Revolution" (1988) by Tracy Chapman 
While not as big as Tracy Chapman's "Fast Car" in the U.S. charts, "Talkin' 'bout a Revolution" received positive response in several countries around the world. The persona in the songs seems to be talking to a person in power, "don't you know, they're talking 'bout a revolution," and giving a warning that "poor people [are] gonna rise up." 
"Killing In The Name" (1992) by Rage Against the Machine
ADVERTISEMENT - CONTINUE READING BELOW
Racism and police brutality are the main themes in Rage Against the Machine's "Killing in the Name." It is noted for its guitar riffs and repetitive lines of rage that can stir up any crowd. The outry "Fuck you, I won't do what you tell me" is such an on-point battlecry for defiance. 
"The Way It Is" (1986) by Bruce Hornsby and the Range
Played with piano solos and mellow tunes, you wouldn't think that "The Way It Is" is a song about injustice in America. But the lyrics make references to the Civil Rights Movement, such as the verses "Hey, little boy you can't go where the others go, 'cause you don't look like they do." While it seems to accept the fact that it's just "the way it is," the song does give a bit of hope while saying that "things will never change." 
"God Save the Queen" (1977) by Sex Pistols
This Sex Pistols song was so controversial during its release that it was banned from being played on BBC's air waves. Despite this, "God Save The Queen" sold up to 150,000 copies a day. It is an anti-establishment track that's named after the national anthem of the United Kingdom and the royal anthem of all colonies and territories of the British Crown. In the 2000 documentary The Filth and the Fury, Sex Pistols vocalist John "Johnny Rotten" Lydon said: "You don't write 'God Save The Queen' because you hate the English race. You write a song like that because you love them, and you're fed up with them being mistreated." 
ADVERTISEMENT - CONTINUE READING BELOW
"What's Going On?" (1971) by Marvin Gaye
Tens of thousands of American soldiers were killed during the Vietnam War, but the U.S. government continued to send their troops to support South Vietnam. This resulted in demonstrations in the '60s and '70s, and the eventual police brutality against protesters. "What's Going On?" which was co-written by Renaldo "Obie" Benson, Al Cleveland, and Marvin Gaye, describes the return of a Vietnam veteran to his home country only to witness racism, poverty, and injustice. The song's inspiration came from Benson, who witnessed a violent dispersal of anti-war activists on May 15, 1969, in Berkeley. "War is not the answer for only love can conquer hate," the song says. 
"Masters of War" (1963) by Bob Dylan 
"Masters of War," which is another one of Bob Dylan's anti-war tracks written around the time of the Vietnam War, is a seething call to people in power who "build the big guns," "...death planes," and "...all the bombs." It's pretty direct in wishing the death of the "masters of war," especially after stanzas of empathy towards young people who have gone through violence because of war. 
"American Idiot" (2004) by Green Day 
If the '60s and '70s had the Vietnam War, the young Army troops of the 2000s dealt with the Iraq War following the 9/11 tragedy as its generation's "new kind of tension." There was also a mention of cable TV's coverage of the war, and frontman Billie Joe Armstrong was quoted as saying: "They had all these Geraldo-like journalists in the tanks with the soldiers, getting the play-by-play." Less than two decades after its release, people are once again seeing the relevance of the song especially with the lines: "Don't wanna be an American idiot, one nation controlled by the media."
ADVERTISEMENT - CONTINUE READING BELOW
Share this story with your friends!
---
Help us make Spot.ph better!
Take the short survey
Load More Stories