10 Hauntingly Beautiful Song Covers You Should Have Heard By Now
Some series are goldmines for great music.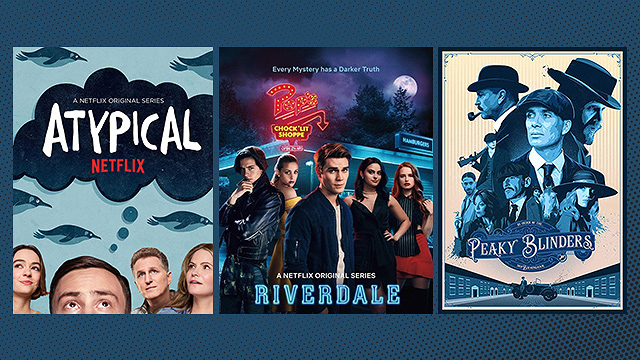 (SPOT.ph) Whether in real life or on the screen, music has the power to make heartbreaking moments even sadder or the happiest milestones a bit more delightful. And television shows know a thing or two about making a scene hard to forget just by putting in a well-matched soundtrack; or even better, finding a perfect version that just adds more layers to an already renowned song. And before you say "Where did I hear that song before?", we list down some of the most beautiful covers of classic songs from the '60s to the '80s as used in your favorite show. 
Also read:
Where to Hear All the Cool Pop Songs-Turned-Classical From Bridgerton
This Violin Cover of a Crash Landing on You Song Will Tug at Your Heartstrings
10 New Pinoy Movie Theme Songs That Will Give You the Feels
Listen to these hauntingly beautiful song covers you shouldn't miss:
"We Built This City" by Aron Wright and Jill Andrews
Heard on: Grey's Anatomy (Season 10 Episode 24)
Originally by: Starship (1985)
Grey's Anatomy, which has been running since 2005, is most known for three songs (and their variations, from covers to instrumental): "Chasing Cars" by Snow Patrol, "How to Save a Life" by The Fray, and "Where Does the Good Go" by Tegan and Sara. In the 10th season (a.k.a. Sandra Oh's last appearance), they showcased song covers from the '80s instead of featuring songs from emerging artists. And to mark Christina Yang's most vulnerable moment after losing a patient, we faintly hear a slow version of "We Built This City" building up in the episode's last three minutes.
ADVERTISEMENT - CONTINUE READING BELOW
"A Hard Rain's A-Gonna Fall" by Laura Marling
Heard on: Peaky Blinders (Season 4 Episode 6)
Originally by: Bob Dylan (1963)
"A Hard Rain's A-Gonna Fall" was given a refreshing update with Laura Marling's special recording for the season-four finale of Peaky Blinders. Originally written as a poem by Bob Dylan, the song conveys images of death, suffering, and wars. In the British period crime drama, it is used for the foreboding scene where Thomas Shelby—a mafia leader—gets elected into Parliament. 
"Love Will Tear Us Apart" by Nerina Pallot
Heard on: Normal People (Season 1 Episode 8)
Originally by: Joy Division (1980)
CONTINUE READING BELOW
Recommended Videos
Nerina Pallot's cover of Joy Division's "Love Will Tear Us Apart" was first recorded in 2007, but it wasn't until it was heard in Normal People in April 2020 when the rendition got attention. The lyrics "We're changing our ways, taking different roads. Love, love will tear us apart again." plays in the background as Connell Waldron (Paul Mescal) pines for Marianne Sheridan (Daisy Edgar-Jones) while on a train. It isn't lost on us that the scene also weaves into a scene where the two look at a Duchamp painting titled "Sad Young Man on a Train." 
"Beating Hearts" by Paige and Nikki Era
Heard on: Atypical (Season 3 Episode 7)
Originally by: Tommy James and The Shondells as "I Think We"re Alone Now" (1967)
The teen romance between Casey Gardner (Brigette Lundy-Paine) and Izzie (Fivel Stewart) is one of the many side stories in the comedy drama series Atypical. In the third season, we finally see them kiss (after much build up and confused feelings) to the tune of "Beating Hearts" by Paige and Nikki Era. This track is a cover of Tommy James and The Shondells, originally titled "I Think We're Alone Now." You also probably heard it in the popular dance montage from The Umbrella Academy, which features Tiffany's version from 1987. 
ADVERTISEMENT - CONTINUE READING BELOW
"Landslide" by Naya Rivera, Heather Morris, and Gwyneth Paltrow
Heard on: Glee (Season 2 Episode 15)
Originally by: Fleetwood Mac (1975) 
Glee is a television musical full of song covers, Broadway renditions, and even mashups. Gwyneth Paltrow, who guest-starred on the show as Holly Holiday, performed Fleetwood Mac's "Landslide." It also became one of the most unforgettable moments in the show as Santana Lopez (Naya Rivera) professes her love to Britanny Pierce (Heather Morris). 
"Cruel Summer" by Kari Kimmel
Heard on: Cobra Kai (Season 2 Episode 10)
Originally by: Bananarama (1983) 
Cobra Kai's story took off from where The Karate Kid (1984) ended more than three decades ago. And what better way to reference the OG film than to bring back a popular song, but with a new version? Kari Kimmel recorded a haunting cover of Bananarama's "Cruel Summer," which was first released in 1983 but only gained popularity when it appeared in the '80s film. The 2019 version dropped the upbeat tempo and dance vibe, and was instead shrouded with mystery through layering of sound effects. It played in the background as a devastated Johnny Lawrence (William Zabka) recalls special moments with his protege Miguel Diaz (Xolo Maridueña).
"Keep On Loving You" by Cigarettes After Sex
Heard on: Big Little Lies (Season 2 Episode 3)
Originally by: REO Speedwagon (1980) 
Soft-rock power ballad "Keep On Loving You" into an ambient pop tune with Cigarettes After Sex's version in Big Little Lies. The band's vocalist, Greg Gonzalez, almost whispers in his hazy voice in the cover; matching the scene where Abigail (Kathryn Newton) reveals her infidelity.
ADVERTISEMENT - CONTINUE READING BELOW
"Girls Just Wanna Have Fun" by Charlotte Lawrence, Nina Nesbitt, and Sasha Sloan
Heard on: Supergirl (Season 5 Episode 2)
Originally by: Cyndi Lauper (1983) 
In the episode Stranger Beside Me, a less-dancy version of "Girls Just Wanna Have Fun" faintly plays during a montage. Lena Luthor reveals her plan about A.I. technology Hope to Eve Teschmacher (Andrea Brooks). Elsewhere, Alex (Chyler Leigh) and Kelly (Azie Tesfai) cuddles in bed, Brainy (Jesse Rath) reads poetry to Nia (Nicole Maines), J'onn (David Harewood) meditates, James (Mehcad Brooks) listens to news about the election, Andrea (Julie Gonzalo) asks Kara (Melissa Benoist) about her work, and William (Staz Nair) lends a hand at the soup kitchen. 
"All Through the Night" by Sleeping at Last 
Heard on: The Vampire Diaries (Season 6 Episode 2)
Originally by: Jules Shear (1983)
"All Through the Night" was originally meant to be a folk-rock song as written and recorded by Jules Shear, but it gained more popularity as a pop ballad by Cyndi Lauper. Sleeping at Last's version, which didn't have synthesizer sound, plays as Elena Gilbert (Nina Dobrev) recalls the first time she knew she loved Damon Salvatore (Ian Somerhalder). It is also heard on season 10 episode 14 of Grey's Anatomy during a montage of intimate moments between Owen (Kevin McKidd) and Cristina (Sandra Oh), Jo (Camilla Luddington) and Alex (Justin Chambers), and Arizona (Jessica Capshaw) and Callie (Sara Ramirez). 
"Mad World" by Camila Mendes, KJ Apa, and Lili Reinhart
Heard on: Riverdale (Season 2 Episode 8)
Originally by: Tears for Fears (1982)
ADVERTISEMENT - CONTINUE READING BELOW
Tears for Fears' "Mad World'' was a big hit when it was first released in 1982, then again earned attention when it was covered by Michael Andrews and Gary Jules for the soundtrack of the film Donnie Darko in 2001. In an episode of Riverdale, Archie (KJ Apa) sings a karaoke duet with Veronica (Camilla Mandes). "That Donnie Darko song you love. Or hopefully strongly like, at least," he says during a very awkward scene after their breakup. The two leave in the middle of the song, and Betty (Lili Reinhart) rushes onstage to finish it in a rather sultry performance.
Hey, Spotters! Check us out on Viber to join our Community and subscribe to our Chatbot.
Your guide to thriving in
this
strange new world.
Share this story with your friends!
---
Help us make Spot.ph better!
Take the short survey
Load More Stories