(SPOT.ph) There's a slim chance you might currently be thinking about which body part you can afford to sell in order to buy the latest iPhone 14—but the streaming platform Netflix's latest spooky film Mr. Harrigan's Phone makes a very good case for holding off on severing any limbs for mere gadgetry. If you have an ounce of common sense though, you probably wouldn't need the reminder; the horror flick just makes for a good watch, especially as its currently on the Top 10 Movies list. 
Based on prolific horror author Stephen King's novella of the same name, the film balances the coming-of-age, drama, and supernatural mystery dramas within somewhat of a cautionary tale about getting too attached to technology, particularly cellphones. Due to its rather brief source material and its near two-hour commitment to its conceit that digital technology is detrimental, its plot is filled with unanswered questions best left open to interpretation.
ADVERTISEMENT - CONTINUE READING BELOW
However, since not having all the answers can sometimes drive us just as crazy as Jack Nicholson in The Shining, we're going to rundown all the unanswered questions the movie leaves us with anyway.
Also read:
Other Stephen King Movies and Series to Watch
Horror Hidden Gem: This Found Footage Film Centers on a Dying Man's Video Diary to His Unborn Child
Alice in Bordeland Season 2 | What We Know So Far

Mr. Harrigan's Phone Ending Explained:
The film's ending follows a guilt-stricken Craig (portrayed by It's Jaeden Martell) apologizing to Mr. Harrigan's (Donald Sutherland) grave, as Craig believes that he caused Dean Whitmore's (Daniel Reece) untimely death by "wishing" it into Mr. Harrigan's phone. The remorseful Craig then visits his mother's grave for the first time and similarly begs for forgiveness.
Craig then heads to the nearby quarry with the intention of ending his life, but decides to throw his phone into the river instead. He cuts off all attachments from the modern digital landscape and announces that he won't be buried with his cellphone when he dies.
Who is the Killer?
There are three readings of who the actual killer in the film is. One would be that there truly was a supernatural presence attached to Mr. Harrigan's phone, which Craig buried with Mr. Harrigan's body. This would mean that the two deaths in the film (Kenny's and Dean's) were perpetrated by Mr. Harrigan after Craig wished his revenge upon them through the cellphone. However, Mr. Harrigan's spirit was not in favor of the killings, as evidenced by the texts which were seemingly begging for Craig to stop.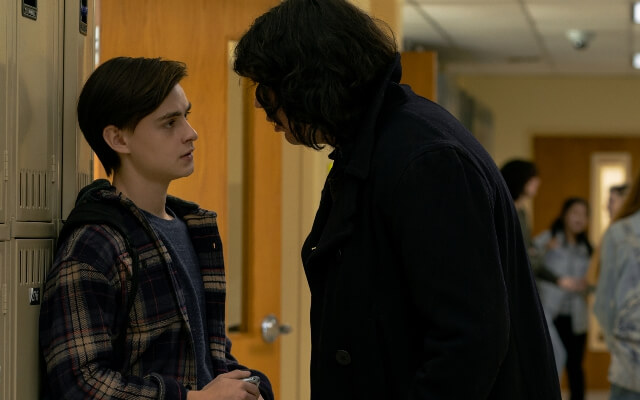 ADVERTISEMENT - CONTINUE READING BELOW
Another reading would be that Craig committed the murders himself, out of rage and need for revenge, then mentally suppressed the memories (a la Fight Club and Moon Knight). This is a bit of a looser theory, as it mostly relies on Craig's motive and the fact that we don't actually see the deaths as they occur. However, it would also explain why certain things tied to Craig, such as the Kiwi Shoe Shine and the soap used by Ms. Hart, were directly involved in the cause of deaths.
While certainly dramatic, we think this is less likely, simply due to the film not delving deep into exploring revenge as a primary theme.
What the film deals somewhat heavily with is the exploration of grief: Craig struggles with his unresolved grief over his mom, Mr. Harrington, and even Ms. Hart, while the final reveal of the film (the oh so secret closet) tells us that Mr. Harrington also spent a lifetime keeping locked away his grief over losing his own mother.
ADVERTISEMENT - CONTINUE READING BELOW
This brings us to our third reading: Craig overanalyzed the deaths due to his own unresolved grief and what we see in the film is through Craig's distorted perspective. The inability to move on is what motivates Craig to place Mr. Harrigan's phone with his corpse in the first place and what compels him to rely on technology in order to not deal with the loss of both Mr. Harrington and Ms. Hart.
Similarly, the victims' causes of death aren't that unlikely as well, given Kenny was an addict living in poor conditions and Dean was an alcoholic that had to deal with both having murdered someone and having to go through enforced rehabilitation.
This reading feels the most whole, given that the film's ending deals directly with letting go, both in the physical sense with the digital device and the metaphorical sense with the emotional talks at the graveyard. Does it come off a bit corny due to half-baked thematic dissection? Well, obviously, but still a valid reading.
ADVERTISEMENT - CONTINUE READING BELOW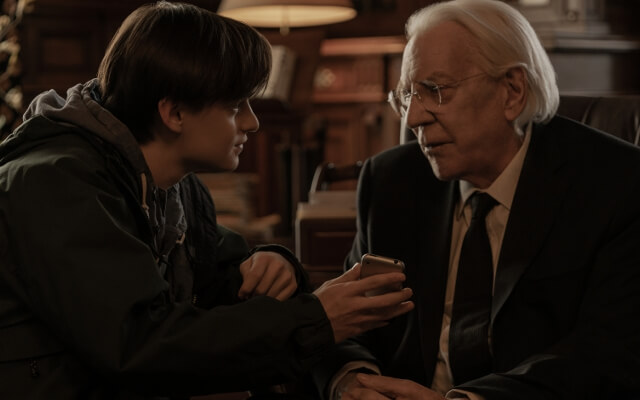 What Does "CCC aa" Mean?
Similarly, what the texts mean will differ depending on your reading. If there is indeed a supernatural phenomenon going on with Mr. Harrigan's phone, then the texts are him seemingly trying to communicate messages from beyond the grave. Craig believed the final message "CCC st" to mean 'Craig stop.' Following that train of thought, the initial "CCC aa" and "aa. CCC x" could be interpreted to be the torment Mr. Harrigan wanted to express after Craig made the first two death wishes.
ADVERTISEMENT - CONTINUE READING BELOW
However, the Apple store manager did say the first iPhones were buggy (and need we remind Craig's dad got Craig's phone for cheap), so these texts could truly be a system error and it was Craig's grief that escalated the situation in his mind.
Either way, we're sure Mr. Harrigan would be rolling in his grave at the thought of overanalyzing the film's short story.
Also read: "Am I Cursed Now?" The True Story Behind Netflix's Incantation, Explained
Mr. Harrigan's Phone is streaming on Netflix.
Hey, Spotters! Check us out on Viber to join our Community and subscribe to our Chatbot.
Your guide to thriving in
this
strange new world.
Share this story with your friends!
---
Help us make Spot.ph better!
Take the short survey
More Videos You Can Watch
Load More Stories