(SPOT.ph) The 30th film of the Marvel Cinematic Universe, Black Panther: Wakanda Forever, is set to close out the fourth phase of the multimedia series in an explosive and—dare we say—operatic way. Not only is the sequel to the billion-dollar hit going to introduce Marvel's next Iron Man in Riri Williams, a.k.a. Ironheart, and an all-new interpretation of one of its first characters, Namor the Submariner, but the blockbuster also faces the challenge of acting as a solemn elegy for its late star Chadwick Boseman.
A week from the film's release, we believe that the key to seeing how the film honors Boseman's power and legacy and fits into the larger Marvel Universe lies with these two new major characters. How do these characters fit into Wakanda and what conversations do they bring to the forefront of the pop culture landscape? Let's get some insight into these answers by looking at their respective journeys from the comics to the big screen.
ADVERTISEMENT - CONTINUE READING BELOW
Also read: Still Crying Over the Wakanda Forever Trailer? You Have This Fil-Am Cinematographer to Thank
Who Is Riri Williams, a.k.a. Ironheart in the Marvel Cinematic Universe?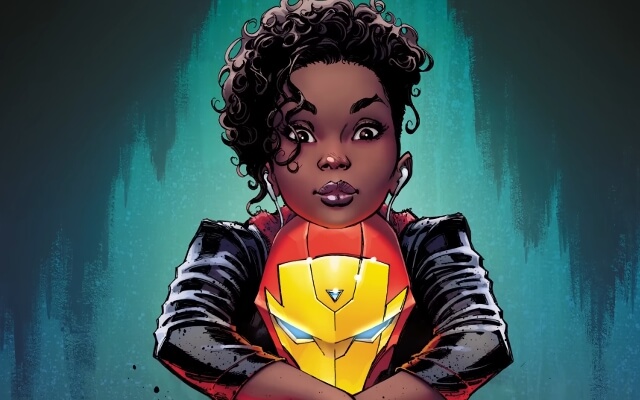 Riri Williams is a fairly recent addition to Marvel Comics. The character first appeared in a minor capacity on the pages of Invincible Iron Man in March 2016, before officially donning her superhero identity Ironheart nearly a year later in January 2017. Not surprising the Marvel Cinematic Universe would adapt her, however, given their lack of hesitation to hand the 2008 Guardians of the Galaxy team their own feature film in 2014 and give Kamala Khan's Ms. Marvel (introduced in 2013) her own Disney+ series in 2021. 
In the comics, Williams is a 15-year-old girl from Chicago, Illinois who possesses genius-level intellect for her age. However, she isn't bitten by a radioactive spider nor gets bombarded with unsafe levels of radiation—a seemingly common occurrence for the "geniuses" of the Marvel Universe, apparently. She, instead, reverse-engineers her own Iron Man suit. An impressed Tony Stark eventually becomes her mentor and even installs an A.I. version of himself into her suit to help guide her to become a superhero. (Don't expect Robert Downey, Jr. to do this in the films, though.)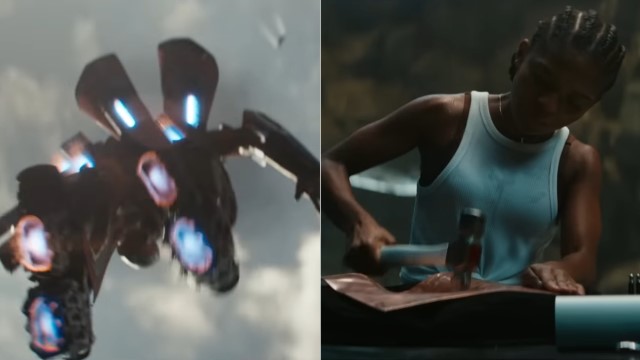 ADVERTISEMENT - CONTINUE READING BELOW
Dominique Thorne is set to portray Williams in the Marvel Cinematic Universe, debuting in Black Panther: Wakanda Forever before getting her own Disney+ series in 2023. By the looks of the trailer, Thorne looks to build her Iron Man suit using Vibranium and other Wakandan tech, in a shot that echoes Stark building his own Iron Man suit in the cave ("with a box of scraps," etc).
With Sam Wilson (Anthony Mackie) taking on the mantle of Captain America and Jennifer Walters (Tatiana Maslany) showing what it'd be like for a woman to be put in the Hulk's (big) shoes, it's clear that the Marvel Cinematic Universe is interested in exploring the social and political differences that are to be found when underrepresented sectors take on these roles previously established by white and male figureheads. We see that trend clearly continues with Ironheart. What are the challenges a Black 19-year-old girl would face in the role previously donned by the franchise's greatest white and male, billionaire war profiteer—er, we mean hero!
ADVERTISEMENT - CONTINUE READING BELOW
Also read: What Is the Right Order to Watch the Marvel Cinematic Universe?
Who is Tenoch Huerta's Namor the Submariner?
Compared to Ironheart, Namor the Submariner is practically an ancient deity within the comics community. Well, technically, within the universe itself, that estimate isn't far off either.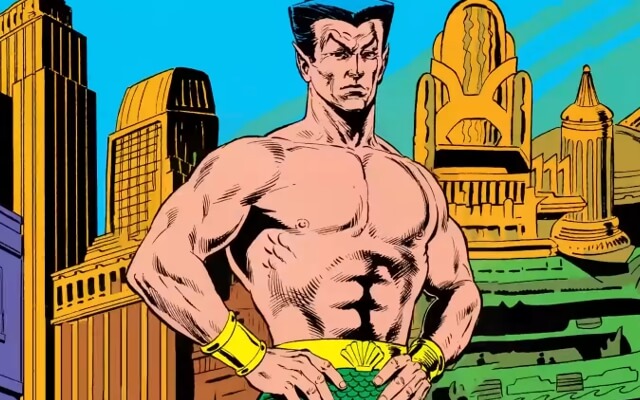 ADVERTISEMENT - CONTINUE READING BELOW
In the comics, Namor is King of Atlantis. Yes, he's essentially Marvel's Aquaman, but do remember that Namor debuted two years prior to DC's own King of Atlantis—or else comic fans will throw a fit. Going by the superhero title "the Submariner," Namor also stands out for the baby wings on his feet that allow him to fly, some proneness to fits of rage, and for being a mutant. That's right, as in the Wolverine and X-Men vein of mutants. In fact, Namor was the first ever mutant introduced in Marvel Comics.
Namor's primarily known for being somewhat of a self-serving hero in the comics. Although, he's had stints on the Defenders (alongside Doctor Strange and the Hulk), the World War II Invaders (alongside Captain America), and as a member of the Illuminati. Most notably, however, Namor has been more closely associated with his beefing with T'Challa, the Black Panther, after the King of Atlantis flooded the nation of Wakanda during the 2012 Avengers vs. X-Men crossover event. This storyline no doubt cemented Namor's role as the main antagonist of Wakanda Forever.
ADVERTISEMENT - CONTINUE READING BELOW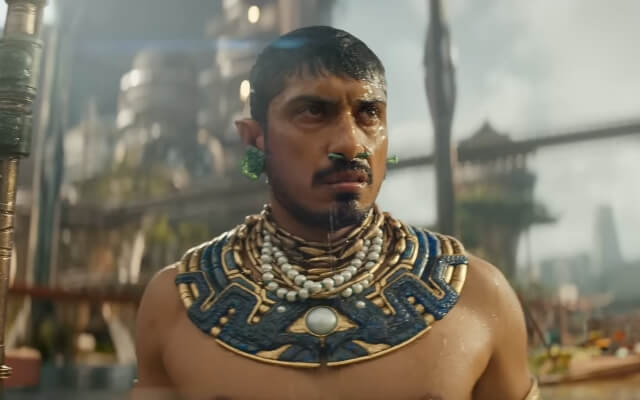 Though, in the film, Namor will not be King of Atlantis (most likely to avoid comparison to Jason Momoa's surfer dude blockbuster king). Instead, he shall be King of the Talokan, a similarly ancient underwater civilization. This major change from Greek to Aztec origins is also reflected in the film's casting of Mexican actor Tenoch Huerta (of Narcos: Mexico fame).
ADVERTISEMENT - CONTINUE READING BELOW
Given how the first Black Panther film handled its exploration of civil and political rights issues through the perspective of an antagonist definitively shaped by the long-lingering shackles of colonialism, all we can say is that it's exciting that Wakanda's next adversary comes in the form of non-Black indigenous people also fighting for the life of their nation. One could only hope that the film present truly challenging questions (that isn't relegated to what is essentially just a Philosophy 101 trolley problem… yes, we're looking at you, Infinity War!) that could lead to some deep introspection.
Wakanda is the main character of the Black Panther storyline now. And to paraphrase what Queen Ramonda (Angela Bassett) told Boseman's T'Challa in the first film, it's time for them to show the world who they are.
Also read: It's Official: Deadpool and Wolverine Are Going on a Road Trip
ADVERTISEMENT - CONTINUE READING BELOW
Hey, Spotters! Check us out on Viber to join our Community and subscribe to our Chatbot.
Share this story with your friends!
---
Help us make Spot.ph better!
Take the short survey
More Videos You Can Watch
Load More Stories