(SPOT.ph) On the night of November 2, 2015, social media manager Vberni Regalado—not related to the author in any way—was working on The Philippine Star's Christmas campaign non-stop for 15 hours straight when he paused for a quick rant on Twitter. "Yoko na pagod na ako," he tweeted using his phone before immediately going back to his work. Regalado, who was 21 at that time, wasn't aware he just told thousands of the The Philippine Star's Twitter followers about his work mood. 
Employees aren't perfect, but when it comes to social media managers, any flaw—from a simple typo to a poorly-chosen thumbnail photo—would be interpreted as a rookie mistake, fuelling jokes and misconceptions that inexperienced interns are the ones manning social media pages. For Regalado, 44 seconds was all it took for his tweet to be immortalized as the most relatable ever.

"The main realization is that being a social media manager is a tough job to make mistakes, because every mistake made (especially for big accounts) becomes an object of public ridicule—a subject for fun, until it becomes a classic meme," Regalado, who now works as a communications specialist, told SPOT.ph.
ADVERTISEMENT - CONTINUE READING BELOW
Also read:
Social Media Can Be Toxic, Here's How to Protect Your Peace
Want to Delete Your Social Media, But Can't Bring Yourself to Do It?
While there's nothing wrong for interns to handle social media work, it's time to recognize that managing these platforms means wearing different hats. Plus, constant exposure to social media can be detrimental to one's mental health, social media practitioners said.
"This has been a long joke for social media managers, and I personally think that it's about time to end that. Social media management takes a lot of expertise, and making mistakes is inevitable in any kind of work. Social media managers commit mistakes, too—only magnified and 'blown up' because of the nature of work. It's okay to poke fun at these mistakes, really, but to equate them as trainees only [diminishes] their personal value," he said.
A Social Media Manager's Work Goes Beyond "Pa-Facebook-Facebook Lang"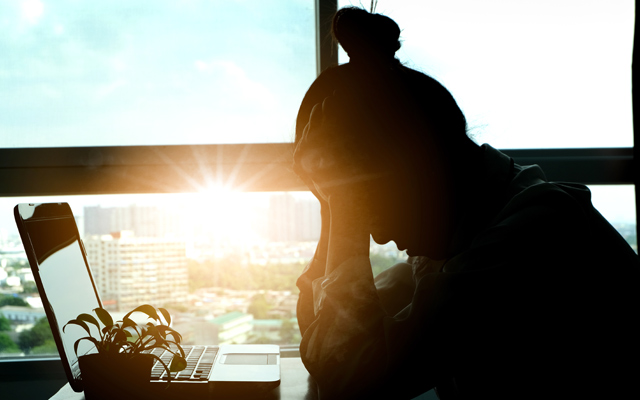 ADVERTISEMENT - CONTINUE READING BELOW
On the surface, social media managers look like they're living the life: being online every day while other employees are banned from even looking at their phones during work hours. They scroll through Facebook, Twitter, Instagram, and TikTok as part of their job description. But for social media managers, the daily grind on social media is anything but relaxing.
"The way people perceive social media was katuwaan lang. Parang ang sarap naman ng buhay mo, Facebook-Facebook lang araw-araw. Akala nila na parang post, tweet ka lang," said Raffy Cabristante, a news editor who handled the official social media accounts of GMA News, Yes the Best Dumaguete, The Freeman Cebu, and Silliman University.
It's "sad" to hear this distorted perception about social media management, said SPOT.ph social media manager Marese Tan. Behind each post are PowerPoint presentations of strategies and communication plans that need to be implemented effectively so that companies can reach their online audience effectively.
ADVERTISEMENT - CONTINUE READING BELOW
"Once you get into the nitty-gritty of things in the social world, that's when you realize it's not a simple job at all. Not just posting but also the strategy when it comes to the content that you'll be posting on social media platforms," she said.
"I think social media work is the ultimate job for the digital age kasi wala kang iisang skill lang na matututuhan dito. Parang lahat ng skills na gagamitin mo sa digital kailangan matutuhan mo, otherwise talo ka," said lead content writer Patrick Quintos, who managed the social media accounts of ABS-CBN News from 2013 to 2016.
Read more: How to Have a Positive Social Media Experience
What does it take to be a social media manager?
These are just some of the skills you have to hone to survive this supposedly chill job: 
Adapt different personas and voices for social media
Can you post in both English or Tagalog? Can you code-switch to Gen Z slang for your content? Remember that unlike posting memes for your friends and family, social media managers have to adjust how they communicate to reach thousands, if not millions of audience, said Quintos and Cabristante.
ADVERTISEMENT - CONTINUE READING BELOW
For Quintos, this meant understanding business jargon for ANC News, while occasionally embracing broadcaster Noli de Castro's tone when handling the TV Patrol page. For Cabristante who loves sharing memes, this meant resisting the urge to post satire or parody when he posts content for the Silliman University accounts.
Exhibit exceptional copywriting skills
How do you persuade your audience into reading an article or buying a product? One of the most crucial jobs of social media managers is to hook their audience into clicking a web page or purchasing their goods through call-to-action (CTA), and it's only effective if a social media handler has exceptional copywriting skills, Quintos said.
Develop a nose for news and what's trending
Remember at the onset of the pandemic and everyone was stuck at home? To cope with cabin fever, the digital-savvy turned to TikTok for the latest trends from across the world. For Tan, it was a challenge to keep up with the latest craze so local brands can reach new customers. You can't just hop onto any trend; it must fit the brand's image, too.
ADVERTISEMENT - CONTINUE READING BELOW
"You really have to be fast, you really have to be quick-witted. If you're working for an established brand, you can't just shell out any content. It needs to be backed up with a lot of data and insights if it really works for the brand para once you post it, you get to know why your audience is into it or not."
Deal with data and the ever-changing algorithm
It's a common joke among communication majors that they're bad at math, but if you're a social media manager, you have no choice but to deal with data and numbers. They need to monitor the accounts' growth as it's part of their job to engage and grow their online communities. It's also challenging dealing with the ever-changing social media landscape thanks to evolving algorithms.
"Trends change very rapidly so you have to be on top of things and you also have to make sure that the kinds of content you're sharing are valuable and trustworthy so that your audience and the people who are reading your article will really believe you," said Tan.
ADVERTISEMENT - CONTINUE READING BELOW
Quick to listen, comprehend, and act
This just in: You need to break a news story. What do you do? More often than not, journalists who handle social media accounts are tasked to decide on the spot what they would do. It's stressful enough to post a cohesive sentence under pressure; add to that the fear of your competition breaking the news before you. Worse, what if you make a typo error?
"Dapat magaling ka mag-decide. Ibe-break mo na ba o hindi? Verified ba o hindi? Sa utak mo, 'yung pag-iisip ng totoo ba 'to, verified ba 'to, kailangan ba i-break 'to, dapat mapagdesisyonan mo ng split second. Skill na matututuhan mo over time," Quintos said.
Unlike TV, radio, or print, social media work is real-time, and it can easily take over your off-work hours or even rest days. Breaking news or celebrity influencers who endorse your brand wouldn't wait for your next work day, Quintos and Tan said.
ADVERTISEMENT - CONTINUE READING BELOW
Curate content
It was Holy Week in 2015 and while the Catholic devotees were observing the passion and death of Christ, GMA News shared an article about Ina Raymundo's allegedly dark armpits. There was also that one time when Cabristante unwittingly shared a story about Iya Villania's first pregnancy on the GMA News official page when the audience was eagerly waiting for updates on Pope Francis' visit to the Philippines, earning the ire of the online community. 
Timing is everything, he learned, and that's why content curation and filtering are also crucial parts of social media managers' jobs. You cannot be tone-deaf, lest you want to be called out—or even roasted—online.
Showcase artistic skills
Try conceptualizing shareable cards and infographics on top of your business-as-usual. Social media work means dipping your toes in other platforms like Instagram and TikTok, which requires a more artistic approach, said Quintos.
"Sa coverage, need mo ng konting photography, konting video skills, kailangan konting editing. Kailangan mo aralin lahat ng 'yun para lang maka-produce ng magandang social media content."
ADVERTISEMENT - CONTINUE READING BELOW
Social Media Work Can Be Toxic, Too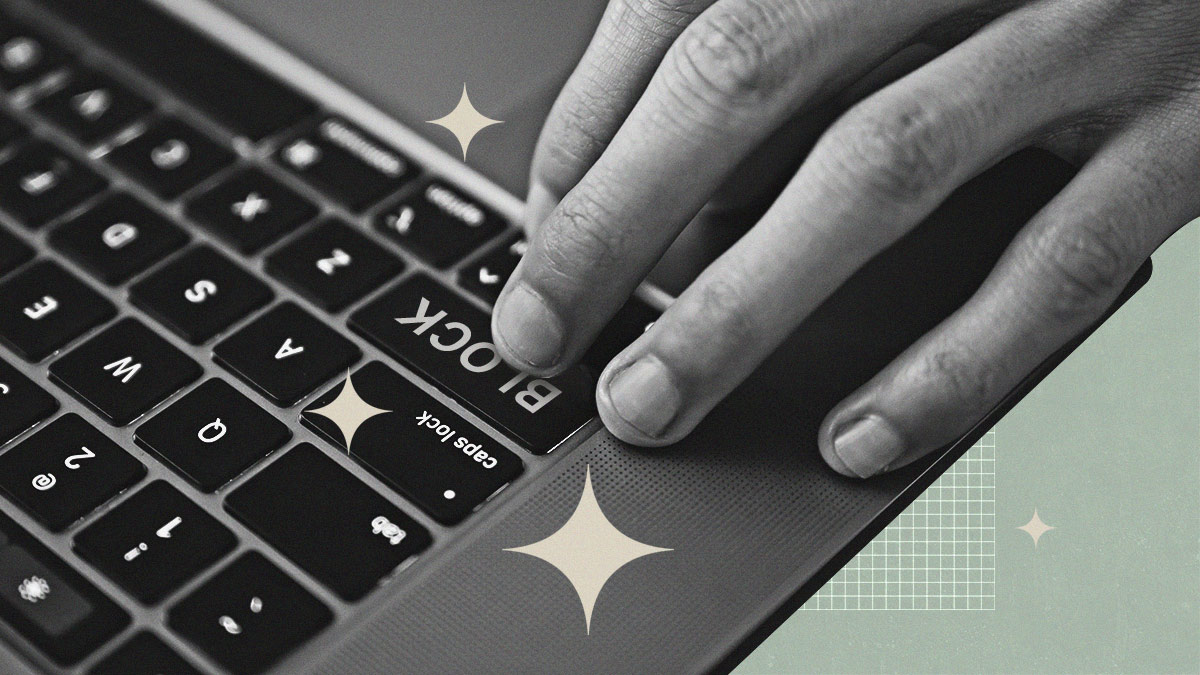 Juggling all these tasks as part of a social media manager's eight-to-five can be nerve-racking, so it's not surprising for Quintos and Cabristante to hear other social media managers committing errors for thousands, if not millions, of the audience to see. 
ADVERTISEMENT - CONTINUE READING BELOW
Quintos recalled getting suspended because of a major blunder in 2015. It was a busy week of election coverage, and he was tasked to cut a snippet of then Vice President Jejomar Binay's visit to UP Los Baños. He thought the students were shouting "trapo" (traditional politician) instead of "sample," which proved to be a grave error on his part. Several Facebook callouts, drinking sessions, and years after, he charges it to experience. 
It's also a supernatural skill to practice self-control and resist fighting back over how the online community belittles the job of social media managers, said Cabristante. Add to that the events of the 2016 elections when disinformation flooded social media and bad actors took advantage and amplified their voices online, making it increasingly difficult to fight "fake news," said Quintos.
"Minsan kasi masarap pumatol lalo sa palaging nagko-comment. Feeling natin na ini-invalidate trabaho natin, pinagpipistahan mali, palagi tayo dini-discredit... ang toxic na nga ng trabaho mo, ang liit pa ng sahod mo," Cabristante said.
ADVERTISEMENT - CONTINUE READING BELOW
"Hindi ka naman mag-spiral down to depression automatically pero 'yung super long exposure sa ganun, may possibility lalo kung may tendency ka, pupunta ka sa dark place na 'yun," said Quintos.
How do we support social media workers? Institutions that hire them must be ready to support them on the digital frontlines. Instead of dumping more work and platforms to handle to social media managers, consider hiring more so the quality of their output wouldn't suffer.
"Dapat kailangan malinaw sa may-ari o manager 'yung trabaho ng social media person para malaman 'yung needs kasi kung umabot sa ganung level of toxicity, aalis din 'yung tao, mag-break down din 'yung tao," he said.

Absorbing the toxicity and balancing the pressures from all sides makes social media work a tough job and "it's not for the faint of heart," said Cabristante.
"Kung mababa pa rin tingin mo sa social media work, try one-week span of work lang. Baka hindi ka manginig. Respeto lang, walang mababang trabaho. Lahat tayo workers," Quintos said.
ADVERTISEMENT - CONTINUE READING BELOW
Toxicity aside, social media work is still a rewarding job to have. For Tan, hearing her cousin boast about his Top Fan badge on the account she's handling makes her feel proud of her work.  
"Being able to see people actually relating to what we post using our articles, they see our social media posts and they use it in their everyday lives... Being a part of that is what makes it rewarding."
Share this story with your friends!
---
Help us make Spot.ph better!
Take the short survey
More Videos You Can Watch
Load More Stories