10 Badass Filipina Heroes You Probably Don't Know But Should
From a "leper spy" to a kumander who wore red lipstick to battle.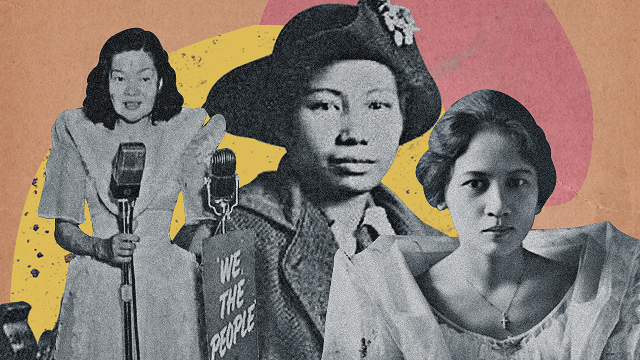 (SPOT.ph) Gabriela Silang, Melchora Aquino, Trinidad Tecson; these, and many more, are all names you have heard of before—names of Filipinas who have rightfully been given a spot in history. It is no lie that they were all incredibly badass women in their own right, but there are so many more names, stories, and lives that have made the Philippines, and the Filipino woman, what we are now. Below, we round up a few more heroines from Philippine history we feel have been left out of the spotlight too long. 
ADVERTISEMENT - CONTINUE READING BELOW
Also read:
10 Badass Heroes in Philippine History
Meet the Filipina Engineer Who Makes Sure Your Netflix Doesn't Buffer
Meet the Filipina Engineer Who Struggled in Math But Now Works at NASA
A Day in the Life: What It's Like to Be a Crafter in a Fast-Paced City
Add these 10 lesser-known Filipina heroes to your list of names to remember:
Teresa Magbanua (Circa 1860s to 1947)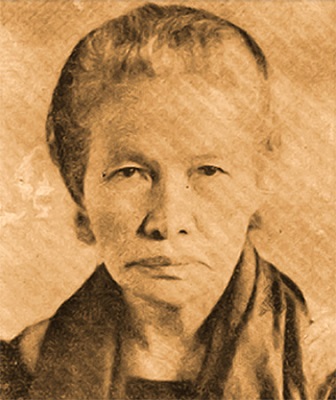 CONTINUE READING BELOW
Recommended Videos
ADVERTISEMENT - CONTINUE READING BELOW
Known as the Visayan Joan of Arc, Teresa Magbanua was a fearsome leader of the rebellion against the Spanish. She was born in Iloilo and married a wealthy landowner—who was against her joining the call to revolt when it reached their region in 1898. Still, with the skills she learned on their lands shooting and riding horseback, she joined the revolutionary forces and commanded her own troops. Nay Isa, as she was known, would lead her troops in many battles—against both Spanish and American forces—even defeating 400 Americans in the battle of Balantang, Jaro in March 1899. Magbanua passed away quietly in 1947.
Marcela Marcelo (1869 to 1897)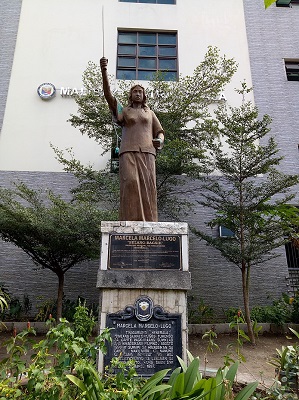 ADVERTISEMENT - CONTINUE READING BELOW
What is more badass than the moniker Selang Bagsik? This was how Marcela Marcelo came to be known in the battlefields of the Spanish Revolution. Born in Malibay (now Pasay City) to a well-off family, Marcela's life changed when her husband was captured by the Guardia Civil and she was forced to move to Cavite, where she joined the forces of General Emilio Aguinaldo.
Marcelo rose through the ranks and was given the rank of henerala—and the story goes that it was during one of these battles as she stood commanding her men that she was hit by a bullet straight to her forehead. Selang Bagsik is immortalized in the notes of Carlos V. Ronquillo, Aguinaldo's secretary, as a fearsome woman riding straight into battle—armed with only a bolo.
Rosa Sevilla Alvero (1879 to 1954)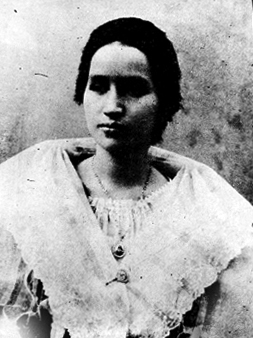 ADVERTISEMENT - CONTINUE READING BELOW
Alvero was a prolific writer and women's rights activist who played a pivotal role in the battle to get the women's right to vote—a landmark decision that happened in 1937. Alvero was born in Tondo, Manila, and grew up surrounded by patriots, artists, and intellectuals. She was only 21 when she founded the Instituto de Mujeres, one of the first schools for women in the Philippines. Her institution became a place where people would meet and further the women's movement; it now stands as the Rosa Sevilla Memorial School in Quezon City. She was also one of two female staffers on the La Independencia, General Antonio Luna's newspaper.
Maria Ylagan Orosa (1893 to 1945)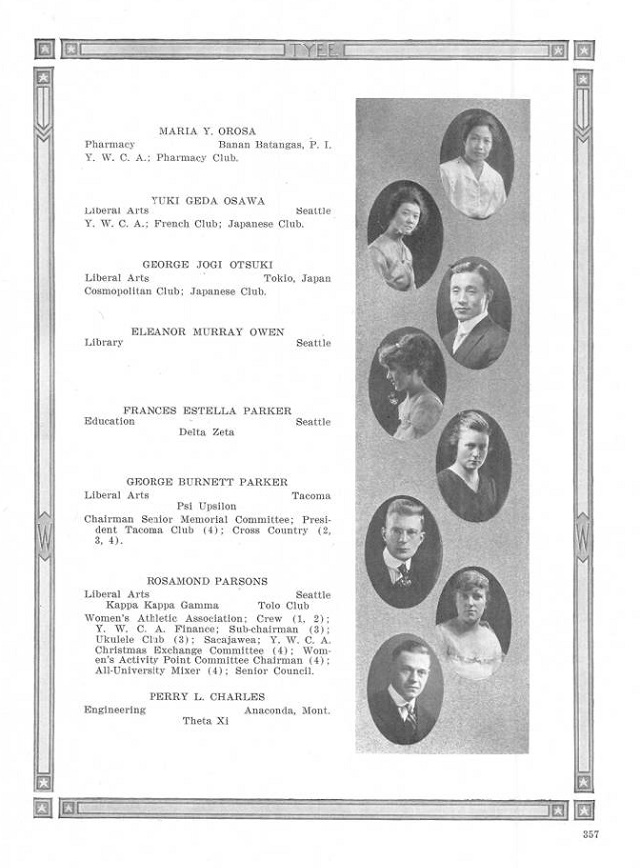 ADVERTISEMENT - CONTINUE READING BELOW
Maria Ylagan Orosa was a fierce Batangueña who used her smarts to revolutionize the food industry—and aid a literal revolution. A child during the cusp of the Philippine Revolution and the Philippine-American War, Orosa was clearly affected by all she had experienced. In the early 1900s, she went to Seattle where she studied at the University of Washington, earning herself two degrees, one in pharmaceutical chemistry and another in food chemistry. Orosa returned in 1922 and immediately set off to change the food industry, introducing methods of canning and preserving our fresh produce, mangoes especially, and perhaps most popularly, came up with banana ketchup.
When World War II broke out, Orosa refused to evacuate and instead went on to help the war effort by creating nutrient-dense food for the revolutionaries, everything from creating it, to packing it, and even smuggling it into prison camps such as the University of Santo Tomas. Orosa died in 1945 during the Battle of Manila. She was struck by shrapnel while at her lab and was brought to the Malate Remedios Hospital—where a second shelling hit and killed many, including the scientist.
ADVERTISEMENT - CONTINUE READING BELOW
Encarnacion Alzona (1895 to 2001)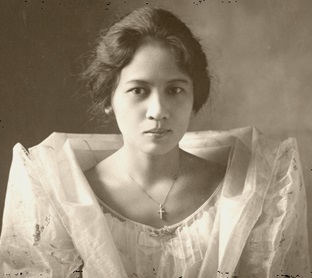 Alzona was the first Filipina to obtain a doctorate from an American University—from Columbia University in 1923, no less—and is often credited as the first Filipina historian as well. She came home and taught at the University of the Philippines for over two decades all while publishing historical books (some in Spanish), biographies on Filipinas, translated the works of Jose Rizal, and more. Apart from all her accomplishments, Alzona used her skills to forward the women's movement and was a leading suffragist. In 1985, she was conferred the title of National Scientist.
ADVERTISEMENT - CONTINUE READING BELOW
Josefina Guerrero (1917 to 1996)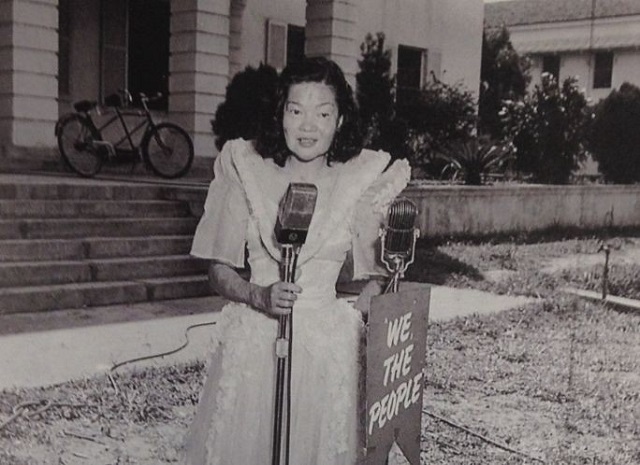 Josefina "Joey" Guerrero, a woman of color and a leper in the highly prejudiced time of the 1940s, is perhaps the last person you'd think is a spy—which is arguably the secret to her success. Guerrero, who acquired the disease right before the Japanese occupation, causing her husband to take their child and leave, had decided during what could have only been the lowest point of her life that she would make the most of it. At 24 years old, she reached out to the guerilla forces and did all she could to help the war effort—which usually meant passing through Japanese checkpoints carrying messages that, if found, would mean death for her. And this was where her disease became an advantage, as the soldiers usually left her alone for fear of being infected.
ADVERTISEMENT - CONTINUE READING BELOW
Even after World War II, Guerrero continued on a more personal battle. She became the voice of the leper's plight—then a heavily stigmatized disease—and in 1948, became the first Filipina admitted to the Carville National Leprosarium in the U.S. It took a decade for her to be cured of leprosy, and all the while she rallied to destigmatize the disease. Unfortunately, even after she was cured, the stigma continued and her name and face signaled "leper" rather than "hero" to the people, forcing her to change her name and bury her identity as a war hero. Guerrero died in complete anonymity in 1996.
Remedios Gomez-Paraiso (1919 to 2014)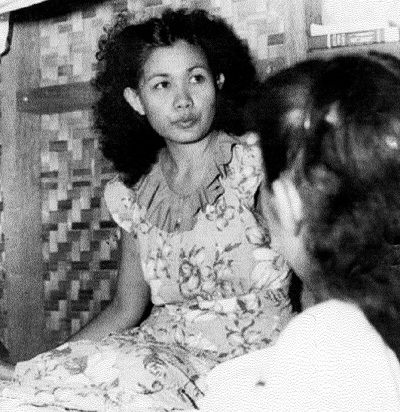 ADVERTISEMENT - CONTINUE READING BELOW
In case you needed proof of the power of lipstick, look no further than Kumander Liwayway, as Remedios Gomez-Paraiso was known to her troops. The Kumander was the daughter of a vice-mayor in Pampanga. When the Japanese invaded in 1941 and her father Basilio Gomez fought back, they tortured, executed, and then displayed Basilio's corpse. The experience fueled the then-20-something—whose interests included dressmaking and beauty pageants—to join the Huk guerillas along with her brother Oscar. Gomez-Paraiso rose through the ranks and soon became one of the highest-ranking female members of the Hukbong Bayan Laban sa Hapon.
She became known for riding into battle in full regalia—which for Paraiso, meant combed hair and a fully made-up face adorned by bright red lipstick. It was this rather unexpected imagery that gave her troops confidence to fight. And when asked about it, she was quoted as saying, "One of the things I am fighting for in the Huk movement is the right to be myself."
ADVERTISEMENT - CONTINUE READING BELOW
Magdalena Leones (1920 to 2016)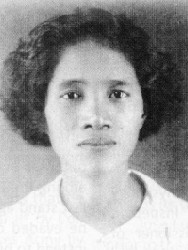 Magdalena Leones was a Kalinga-born teacher who was on the path to become a nun before World War II started. Instead, she went on to become the first Asian woman to receive the Silver Star Medal, the third highest military decoration for valor awarded for, "gallantry in action against an enemy of the United States." In 1941, Leones was imprisoned by Japanese forces for five months during which she learned Niponggo, a valuable skill she later used as a special agent—yup, a spy—serving under the American Colonel Russel Volckman.
ADVERTISEMENT - CONTINUE READING BELOW
Leones served from February 27 to September 26, 1944, during which she fearlessly transmitted messages, radio parts, medical supplies, and more through Japanese-controlled areas. Leones' incredible memory also allowed her to remember vital names of everything and everyone from enemy ships, what they carried, and the names of their captains. A corporal, she was awarded the silver star on October 22, 1945. The U.S. military's citation reads, "Through her intrepidity and skill as a special agent, Corporal Leones contributed materially to the early liberation of the Philippines."
Margarita Gomez (1947 to 2012)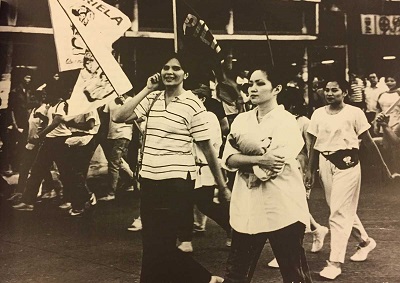 ADVERTISEMENT - CONTINUE READING BELOW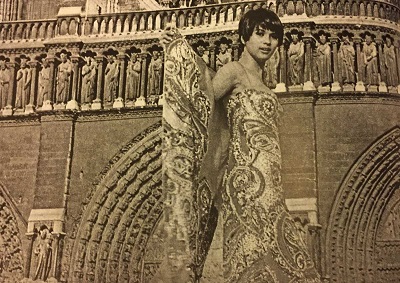 The story of Margarita "Maita" Gomez feels straight out of a movie. Born to a well-to-do Pangasinense family, Gomez was a model who was crowned Miss Philippines in 1967—and at the height of Martial Law, went underground. Gomez was a constant figure in both the First Quarter Storm in 1970 and the Diliman Commune of 1971, returning to her alma mater where she had taken a pre-med course. She was detained in 1974, and after escaping prison, went on to join the New People's Army. When she returned to Manila in 1980, her new goal was to support the women's movement, eventually co-founding GABRIELA in 1984.
ADVERTISEMENT - CONTINUE READING BELOW
Liliosa Hilao (1950 to 1973)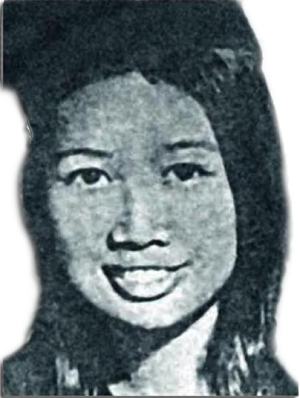 Liliosa Hilao, afflicted with asthma and allergies, could not join the rallies after Martial Law was declared in September 1972—what she did instead was write against the dictatorial regime of Ferdinand Marcos as associate editor of her school paper at the Pamantasan Lungsod ng Maynila. Her essays carried titles such as "Democracy is Dead in the Philippines Under Martial Law" and "The Vietnamization of the Philippines."
ADVERTISEMENT - CONTINUE READING BELOW
One evening in April 1973, police barged into the family home looking for Hilao's brother. When they could not find him, they took 23-year-old Hilao instead and detained her at Camp Crame—sans a warrant of arrest. The following day, her older sister Alice was called to the Camp Crame Station Hospital to pick up Liliosa, who was already dead. Her body bore marks of torture and sexual abuse; military officials said she had drunk muriatic acid to commit suicide and that was that. Hilao's death is widely regarded as the first reported case of a detainee dying during the Martial Law regime. She was set to graduate a mere two weeks later, and during the commencement exercise a seat was kept vacant in her honor.
Hey, Spotters! Check us out on Viber to join our Community and subscribe to our Chatbot.
We are now on Quento! Download the app and enjoy more articles and videos from SPOT.ph and other Summit Media websites.
ADVERTISEMENT - CONTINUE READING BELOW
Share this story with your friends!
---
Help us make Spot.ph better!
Take the short survey
Load More Stories