Entire ABS-CBN Departments Are Being Wiped Out, and Here's What We Stand to Lose
From radio to regional TV.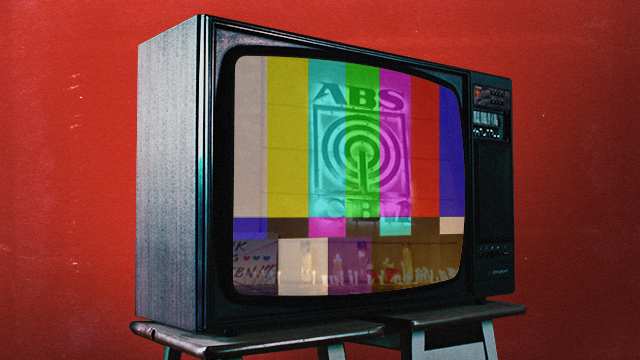 (SPOT.ph) Broadcasting network ABS-CBN, one of the Philippines' biggest media companies, went off the air on May 5 after its 25-year franchise expired as ordered by the National Telecommunications Commission. Despite reportedly losing up to P35 million in advertising revenues daily, they continued paying salaries and benefits to thousands of their workers. But the Philippine Congress denied the network's franchise anyway, and it was the final nail in the coffin: ABS-CBN was forced to completely cease operations and lay off workers effective August 31. 
Freelance contributors will be the first to go, then who knows what will come next inside the studios, editing bays, and newsrooms. Outside the broadcasting complex, a carinderia owner is about to lose her regular lunch customers, a cigarette vendor selling to cameramen on the night shift may lose his bread and butter, and a local watering hole may be forced to close when nights of empty tables and chairs become unsustainable. Aside from the jobs that were lost in vain, the Philippine audience is about to lose (or already has) easy and free access to a wide range of information: local weather reports, news in their native language, tips on starting a small business, and medical advice. 
ADVERTISEMENT - CONTINUE READING BELOW
Also read:
Angel Locsin and Jane De Leon: The Two Darnas on the ABS-CBN Issue
PHOTOS: Scenes From ABS-CBN's Final Days
10 Powerful Quotes from ABS-CBN's Carlo Katigbak
A look at the ABS-CBN departments and units that are closing down:
Regional Network Group
In Metro Manila, ABS-CBN viewers get their news from TV Patrol and Bandila—broadcasted in English and Filipino languages. But outside the National Capital Region, they have versions of these programs done in a certain region's own language, relevant to their locality, and most of all, shown in free-to-air television. This is ABS-CBN Regional (formerly Regional Network Group or RNG), a network of flagship stations in various Philippine provinces from Luzon to Mindanao that started in 1988. These satellite stations would sometimes send exclusive reports happening in their areas that could be important to the rest of the country. They would also host reporters from Manila during major events in the provinces, collaborating with their colleagues from across the islands. 
"When something happens in their posts that require us from Manila to join forces with them, they are always there for us, and it is always such an honor to feel that we are there, on the ground together, collaborating," ABS-CBN reporter Chiara Zambrano shared in a heartfelt farewell post.  
While Filipinos still have access to ABS-CBN News through their website, social media platforms, mobile apps, and cable TV, the same cannot be said for those in remote areas, especially those who can only speak and understand their native tongue, and do not have access to an Internet connection. 
CONTINUE READING BELOW
Recommended Videos
MOR Philippines
MOR, short for My Only Radio for Life!, is the ABS-CBN brand of FM radio stations that has satellite offices also operated by ABS-CBN Regional. It promotes OPM music across air waves, and also provides listeners with radio drama, news updates, and talk show segments. MOR was launched in 2001 in Cagayan de Oro City, and was later expanded to 17 stations including MOR 101.9 My Number One and Only Radio For Life! Manila, MOR 95.5 My Only Radio Ditoy Latta! Laoag, MOR 91.1 My Only Radio Abaw Pwerte! Iloilo, MOR 98.7 My Only Radio Nah Ese Vale! Zamboanga, and more. 
In an interview with MOR 101.9's DJ Chacha in Failon Ngayon, the radio DJ said: "Kami po ay under ng ABS-CBN, kami ang FM station dito sa Maynila pero hindi lang kami, marami pong MOR sa buong Pilipinas."  
Sports + Action
In 1998, ABS-CBN Sports started airing local and international sports leagues like the University Athletic Association of the Philippines, National Collegiate Athletic Association, Palarong Pambansa, FIFA, FIVB, UEFA, US Open, and so on. They previously broadcasted through free TV channel Studio 23, which was later reformatted as the all-sports channel Sports+Action. 
Dino Laurena, the head of Integrated Sports, confirmed the sports department's closure in a Facebook post. "The final buzzer. So ends this journey. I made the painful announcement to our beloved Sports team today," he said on July 16, according to ABS-CBN News.
Current Affairs
If you caught a glimpse of at least one or two shows of Matanglawin, Sports U, Umagang Kay Ganda, SOCO, My Puhunan, Salamat Dok, Mission Possible, Umagang Kay Ganda, Kuha Mo, and Rated K, then you've seen the creations of ABS-CBN's Current Affairs Group. This division complements the News department by providing commentary programming and human interest stories.  
ADVERTISEMENT - CONTINUE READING BELOW
My Puhunan, for example, champions ordinary Filipinos who have found a way to start a small business; Salamat Dok provides information on diseases and medical concerns and free on-air consultations with guest doctors; and Matanglawin is a science-centered and environmental show hosted by Kim Atienza. 
In a Twitter post, Atienza confirmed: "Yes. All my staff have been retrenched. The 12 year old award-winning Matanglawin is officially dissolved. We could not even say goodbye to you formally." 
Zambrano also reminisced about her humble beginnings in Current Affairs, where she started as a reporter for The Correspondents. "Sila ang nagturo sa akin ng tama at mali bilang mamamahayag, at kung paano maging kwentista. Kung ano ako ngayon ay dahil sa kanila. Hindi ko man lang sila maisalba," she said. 
Creative Communication Management
Every summer and Christmas time, you can expect a special station ID that seamlessly combines music, song lyrics, and visuals, featuring the Kapamilya stars. Behind these clips are the staff of the Creative Communication Management, which is being downsized from a team of 170 creatives to a group of 15, as revealed in a post by their head Robert Labayen. 
You may hear Christmas carolers sing "Thank You, Ang Babait Ninyo" (2014), "Magkasama Tayo Sa Kwento Ng Pasko" (2013), or "Lumiliwanag ang Mundo sa Kwento ng Pasko" (2012) this December, but it's still up in the air whether another Christmas jingle-worthy song will be coming out in 2020.  
One Music
One Music PH, which is under ABS-CBN Digital Media, announced on July 20 that the platform is shutting down, too. The brand, which started in 2015, is dedicated to promoting original Filipino music by providing an avenue for online gigs and concerts and local music streaming and downloading. 
ADVERTISEMENT - CONTINUE READING BELOW
Film Archives
ABS-CBN Film Archives, though not exactly closing down, is in danger of losing the financial resources needed to continue the ABS-CBN Film Restoration Project or Sagip Pelikula. The campaign, which started in 2011, is in the business of restoring, remastering, and digitizing old reels Filipino films which are otherwise decaying away in stock rooms or god-knows-where. The group has so far restored Ishmael Bernal's Himala (1982); Peque Gallaga's Oro, Plata, Mata (1982); Eddie Romero's Ganito Kami Noon, Paano Kayo Ngayon (1976); Danny Zialcita's Nagalit ang Buwan sa Haba ng Gabi (1983); Mike de Leon's Hindi Nahahati ang Langit (1985); and the list just goes on.
They also keep a 500-square-meter film archive with insulated walls that hold master prints, betacam tapes, and negatives of old local films. These vaults are fire-proof, and temperature- and humidity-controlled to make sure that the largest film collection in the country remains intact. 
According to the Film Archives' head Leo Katigbak, they "still have a few titles left in the pipeline that were completed but the shutdown means there will be no further funding." He adds that deteriorating movies "will probably not be saved by the time [they] have resources again." 
These are just some of ABS-CBN's units that are facing closure as of writing. For the rest of the staff, they are faced with the daily dilemma of whether they will be next—in the middle of a recession at that.
Share this story with your friends!
---
Help us make Spot.ph better!
Take the short survey
Load More Stories