The Philosophy of Superheroes, The Art of Clowning + Other Obscure Online Courses to Take
Some of these classes-like calling bullshit-are free.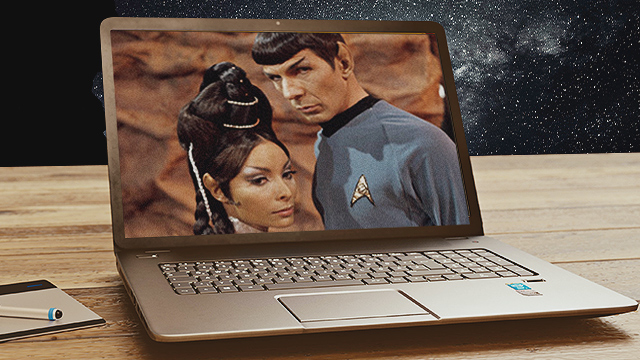 (SPOT.ph) There are times when even binge-watching just doesn't cut it anymore. If you need something to distract you from your thoughts, why not take an unusual online class? The weird topic should be enough to hold your interest while adding to your bank of random facts—and yes, you will actually learn new stuff! We round up online courses you can take on obscure topics, from legitimate clownery to sharpening your bullshit-detecting skills.
Also read:
10 YouTube Channels for Getting Started on a New Hobby
10 Cool Classes You Can Take From Home
Bored out of your mind? Check out these 10 obscure and unusual online courses to take:
Power and Responsibility: Doing Philosophy with Superheroes
Offered by: The Smithsonian Institution via edx
Time to complete: Five weeks (one to five hours per week)
Price: Free; U.S. $49 (roughly P2,380) for a verified certificate
Whether you've been reading comic books since you came out of the womb or all you've ever done related to superheroes was watch an Avengers film, this introductory course will still fit. Sure, it does include a somewhat deep dive into the world of superheroes and comic books, but the main goal of this course is to help you think philosophically about all these stories you consume.
ADVERTISEMENT - CONTINUE READING BELOW
Magic in the Middle Ages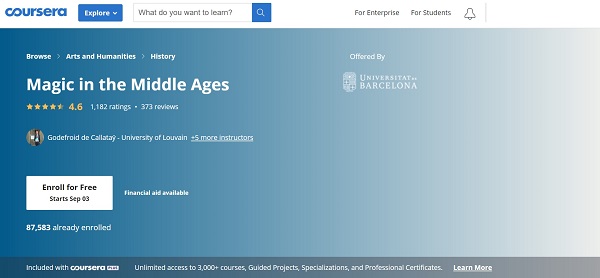 CONTINUE READING BELOW
Recommended Videos
Offered by: Universitat de Barcelona via Coursera
Time to complete: Nine hours
Price: Free
Ever wanted to be an expert on witchcraft in the Middle Ages? Well here's your chance. This course will take the almost-fictional, mystical stories of the Middle Ages and present them through the lens of the "magic" practiced then. Aside from witchcraft, you will dip your toes into alchemy, geomancy, necromancy, astrology, and how all these studies influenced the society and culture of the time.
Clown for fun and profit: Learning the art of clowning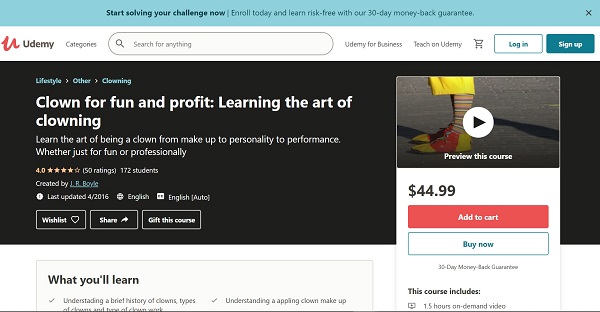 ADVERTISEMENT - CONTINUE READING BELOW
Offered by: J.R. Boyle (Oodles the Clown) via Udemy
Time to complete: One hour, 16 minutes
Price: U.S. $44.99 (roughly P2,180)
Finally, a master class in clownery—no, not the kind your ex was probably a pro at—we're talking actual, legitimate clownery. This course will take you through the basics of becoming a professional clown, from the outfit to the props to developing your entertaining skills as a clown. You'll learn stuff like how to apply clown make-up and even balloon twisting. Hey, there's no better drug than hearing people genuinely laugh thanks to you, so no judgement if this has been a secret desire of yours since forever.
Osteoarchaeology: The Truth in Our Bones
Offered by: Universiteit Leiden via CourseraTime to complete: 37 hours
Price: Free
Here's a random fact: Your bones are wet. Okay, now that you're sufficiently disturbed, check out this online course about archeology, specifically through human bones. This beginner-friendly course lets you learn about the different ways you can get information from skeletal remains: from their age at death, sex, stature, possible diseases, what they ate, and even the kind of activities they did.
Science & Cooking: From Haute Cuisine to Soft Matter Science
Offered by: Harvard University via edx
Time to Complete: 16 weeks (two to three hours per week)
Price: Free; U.S. $99 (roughly P4,800) for a verified certificate
You know how contemporary chefs are always doing crazy stuff to food? Well, this online course will teach you their secrets—or at least understand how they do it. Topics include how molecules influence flavor, the role of heat, and even newfangled modern cooking methods like diffusion. Think of it as a science class, only you're meant to eat what you're experimenting with.
ADVERTISEMENT - CONTINUE READING BELOW
Philosophy of Death
Offered by: Yale University Open Course
Price: Free
Technically speaking, this isn't an online course—and death certainly isn't an obscure topic either. But in case you wanted to really get into this unfathomable (for the living) concept, then check out this open course from Yale. The university has made the entire course material for PHIL 176, a philosophical course on death, as well as videos of Professor Shelly Kagan's lectures (recorded in 2007) available online. It will take you on an existential journey answering questions like "Is death an evil?" or "How should the knowledge that I am going to die affect the way I live my life?" Yup, prepare yourself if you're going down this rabbit hole.
Calling Bullshit: Data Reasoning in a Digital World
Offered by: University of Washington
Price: Free
In the age of fake news and fast data, it can be argued that the amount of bullshit has raised exponentially. Learn how to detect it with this legitimate college course made available online by professors Carl T. Bergstrom and Jevin West. From recognizing bullshit to being able to pinpoint why something is bullshit and even how to explain to your elders that yes, a specific claim is bullshit. The surprisingly comprehensive class will cover topics such as statistical traps, publication bias, and new technology being used for misinformation. The recorded classes are up on YouTube and the official website, which also carries tools, the syllabus, and more.
Music as Biology: What We Like to Hear and Why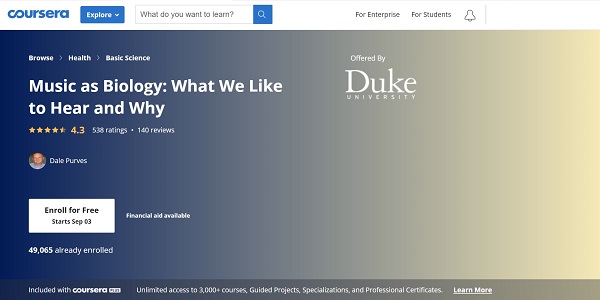 ADVERTISEMENT - CONTINUE READING BELOW
Offered by: Duke University via Coursera
Time to Complete: 16 hours
Price: Free
Have you ever wondered why certain musical chords sound sad while others seem to give off happy vibes? This course will take a deep dive into the connection between humans and music. It will take into account the different scales different people use, the emotions we associate with sound, and what it all means. Musicians are sure to appreciate the new deeper view into the relationship of speech, music, and human evolution.
Backyard Meteorology: The Science of Weather
Offered by: Harvard University via edx
Time to complete: Six weeks (three to five hours per week)
Price: Free; U.S. $49 (roughly P2,380) for a verified certificate
Old people sometimes say they can feel it in their bones when rain is coming—well, in this course, you can probably end up saying the same thing but with science to back it up. Aside from knowing more about estimating wind speed and direction or avoiding being struck by lightning, this course offers a basic understanding of weather systems and even the so-called butterfly effect.
Star Trek: Inspiring Culture and Technology
Offered by: The Smithsonian Institute via edx
Time to complete: Seven weeks (one to three hours per week)
Price: Free; U.S. $40 (roughly P1,940) for a verified certificate
There's something to be said about the cultural and societal impact of the OG Star Trek series that ran from 1966 to 1969. Get into the nitty-gritty of Star Trek and explore the final frontier through this course. It will tackle how the series affected and changed the course of science fiction, television history, and yes, even real-life events. Plus, the course will discuss all the ways the show was a reflection of humanity that was way beyond its time.
ADVERTISEMENT - CONTINUE READING BELOW
Share this story with your friends!
---
Help us make Spot.ph better!
Take the short survey
Load More Stories