10 Filipino-Made Comic E-Books You Can Get Online
You can download them on Amazon Kindle.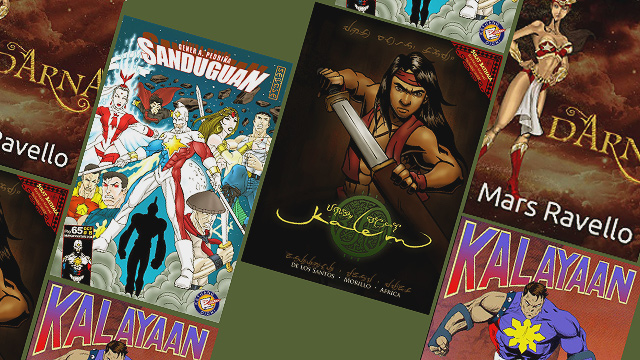 (SPOT.ph) DC and Marvel are two of the biggest comic-book publishers in the world. Fans grew up collecting titles that feature their favorite superheroes, like Superman, Batman, Wonder Woman, Spiderman, Iron Man, Captain America, and countless others who have sparked our imagination. But the Philippines also has its own roster of comic book characters, including the fierce Mara-bini (1935) by National Artist for Visual Arts Francisco V. Coching and Darna (1947) by Mars Ravelo. 
With the advent of e-books, creators and publishers have found a new way to serve their content to avid readers—the most famous of them being Amazon's online Kindle Store. You don't even have to own an actual Kindle device; you just need to download the app on your phone, and you're good to explore the myriad of e-books that the online bookseller has to offer. 
Also read:
How Comic Quest Became Part of Pinoy Comic Fans' Lives for 35 Years
10 Pinoy Comic Artists That Will Add Some Fun to Your IG Feed
ADVERTISEMENT - CONTINUE READING BELOW
Check out these old and new Pinoy comic books you can download:
Philippine Komiks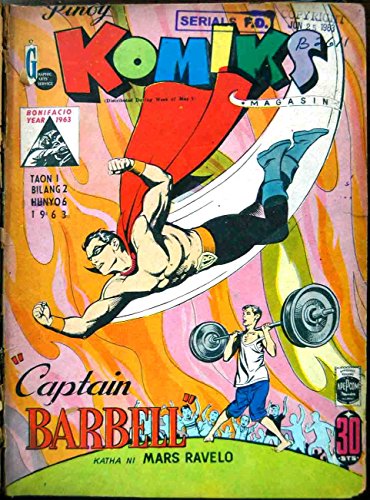 CONTINUE READING BELOW
Recommended Videos
Pinoy Komiks Magasin, which was first published by Graphic Arts Service Inc. in 1963, featured homegrown superhero stories like the revenge of Astrobal and the tale of Betia. A digital copy of the magazine's second issue, published on June 6 1963, can be found on Amazon Kindle for only U.S.$2.95. The vintage comic book features Mars Ravelo's Captain Barbell.
Available on Amazon.
Darna: Filipino Superhero by Mars Ravelo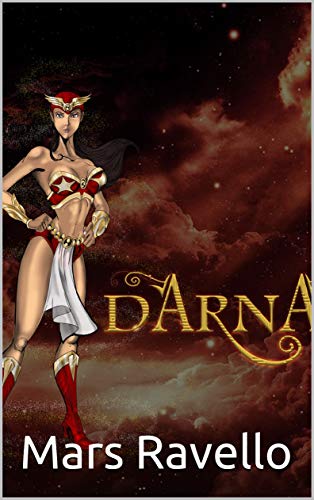 ADVERTISEMENT - CONTINUE READING BELOW
While the U.S. has Wonder Woman, we Filipinos have Darna—a female warrior with a human form named Narda. She is known for her trademark red suit and a magical stone that lets her transform into a superhero just by shouting "DARNA!" She was created for Philipppine Komiks by writer Mars Ravelo in 1950. You can get the comic online for about P148.53. 
Available on Amazon. 
Kalayaan by Gio Paredes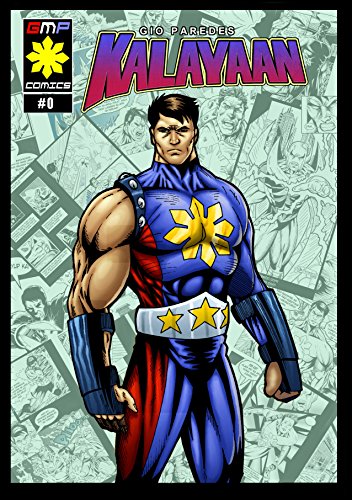 Indie comics and superhero character Kalayaan (P148.53) is the brainchild of Gio Paredes, a computer programmer with a Math degree. Translated in Filipino as "freedom," the title's first issue came out in June 2007 and has since expanded to a total of 14 issues including the prequel. In a 2009 interview with Uno, Paredes revealed that the idea come from what she wishes would happen in the Philippines: "Freedom from poverty and opression, freedom from terrorism, freedom from corrupt politicians, and freedom from kidnapping." 
ADVERTISEMENT - CONTINUE READING BELOW
Available on Amazon.
Petro and the Flea King by Kenneth Kit Lamug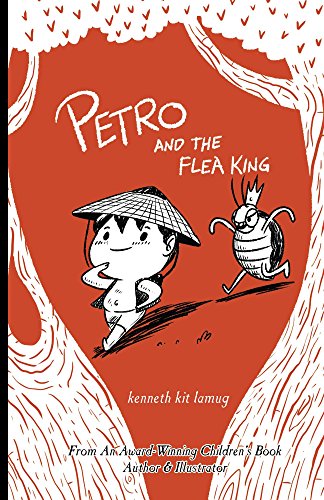 Kenneth Kit Lamug traces his roots from the Philippines, having been born in Manila and attended school at San Sebastian College. He has never forgotten where he came from despite his family's migration to the U.S. in his late teens. His wordless graphic novel Petro and the Flea King (P347.24) takes inspiration from provincial life in the Philippines, featuring animals endemic to the country. In this story where fantasy is merged with reality, Petro tries to save a small town from the Flea King and his minions. 
Available on Amazon. 
Bayoa by Renzo Mercado and Randy Valiente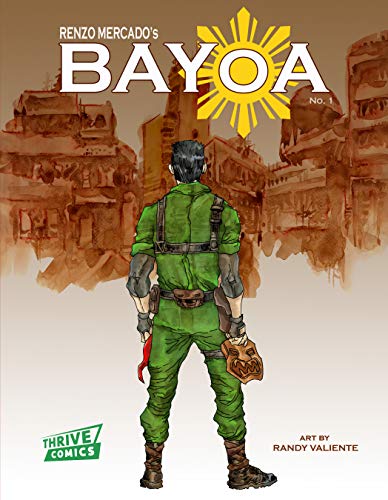 ADVERTISEMENT - CONTINUE READING BELOW
Renzo Mercado's Bayoa (P148.53) reimagines a Philippines where the famous 1986 EDSA People Power had failed. It is now four decades later and the country has only gotten worse. At the center of the story is 40-year-old Bayoa, who is out to avenge the death of his parents during the bloody Martial Law period. Bayoa, which was published in September 2019, was made in collaboration with Randy Valiente (illustrator) and Adam David (editor).
Available on Amazon. 
Baby On the Loose!!! by Renzo Mercado and Josel Nicolas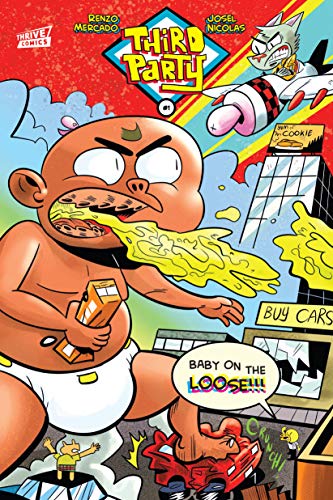 Baby On The Loose!!! (P148.53) is part of the comic-book series Third Party, which is another creation by Renzo Mercado, this time with illustrator Josel Nicolas. The 27-page comic book is about a toddler who gobbles down cookie after cookie and turns into a giant baby who causes mayhem. Another edition of Third Party is Wooly In Shane's Clothing (P98.86), which follows the weird sequence of events after Wooly Wolf wakes up from a nap wearing Shane the Sheep's clothes. 
ADVERTISEMENT - CONTINUE READING BELOW
Available on Amazon.
Lola: A Ghost Story by J. Torres, Elbert Or, and Jill Beaton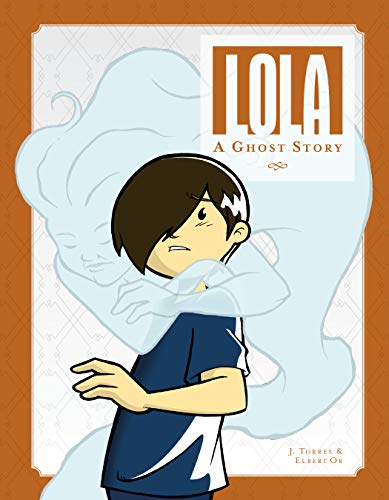 Created by Filipino-Canadian comic book author J. Torres with illustrations by Elbert Or and Jill Beaton, Lola: A Ghost Story (P496.27) weaves Filipino mythology into an all-too-familiar story about family. It follows Jesse, who discovers that he has the same otherworldly vision that his grandmother had when she was still alive. Released in March 2020, this Kindle edition includes a revised ending and updated illustration of the original hardcover copy published in 2009.
Available on Amazon. 
Anak Bathala: Kalem by Norman de los Santos, Edsel Africa, Bernard Morillo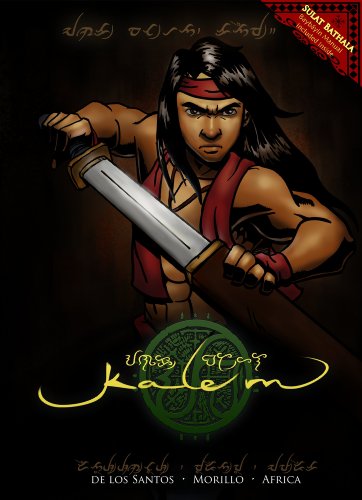 ADVERTISEMENT - CONTINUE READING BELOW
Released by BHM Publishing in 2010, Anak Bathala (P198.21) follows the epic adventure of demi-god Kalem while showcasing Filipino mythology—specifically tales from Mindoro. The concept was initially conceived by Norman delos Santos and Bernard H. Morillo during their high school days, and was later developed as an online-role playing video game in 2007. 
Available on Amazon. 
Sanduguan by Gener Pedriña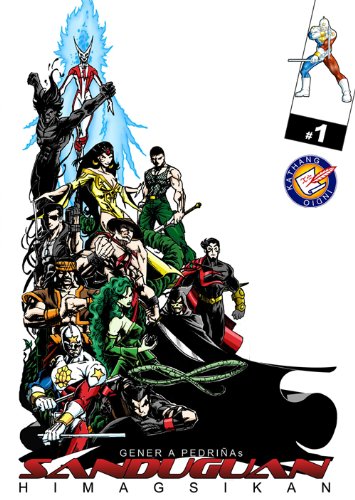 Written and illustrated by Gener Pedriña, Sanduguan (P148.53) follows a team of Filipino superheroes collectively called Sandugo. The original five members were Diwata, Sandata, Sidapa, and Supremo, until the narrative expanded into a bigger superhero universe that includes Adarna, Alamid, Anino, Bato, Bernardo Karpio, Narra, and more. Sanduguan was first published as Handicrapcomix in 1998, but was later released with its current comic-book title in 2007. Amazon Kindle carries up until the 12th edition of the series.
Available on Amazon. 
Trese Vol. 1: Murder on Balete Drive by Budjette Tan and Kajo Baldissimo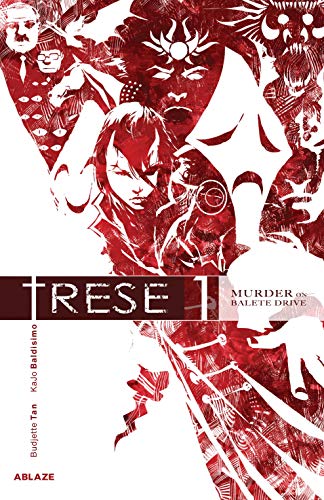 ADVERTISEMENT - CONTINUE READING BELOW
Black-and-white graphic novel series Trese has been around since 2005—winning awards left and right, including Best Graphic Literature in the 2010 National Book Award for the third book Mass Murders, and 2013 Filipino Readers' Choice Award for the fifth book Midnight Tribunal. It is also set to be adapted as an anime series on Netflix soon. But in case you want to start from the very beginning, an all-new redrawn version of the first volume—Murder on Balete Drive (P801.78)—is available on Amazon Kindle. It also includes behind-the-scenes sketches and other details on the making of the Trese universe.
Available on Amazon.
Share this story with your friends!
---
Help us make Spot.ph better!
Take the short survey
Load More Stories