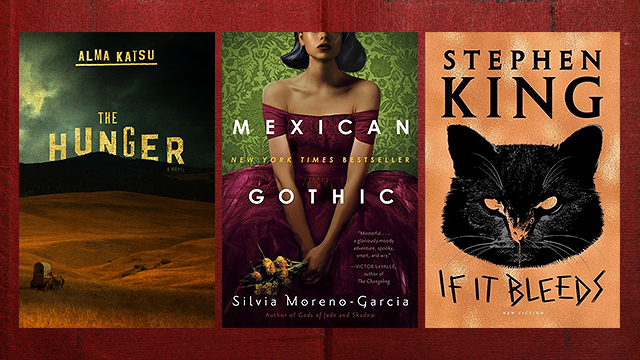 (SPOT.ph) Sometimes a jump scare just isn't going to cut it. When you are tired of all the cheap scares films and series throw at you, why not give horror books a chance? Horror aficionados may already know all the tricks in the book (quite literally) but these new picks may have something fresh to offer. From supernatural crime stories to murderous clowns to sinister babies and more, these fresh works are full of terrors to keep you up at night.
Also read:
10 Cool Sites for Great Reads
10 Chilling Reads Perfect for the Rainy Season
10 Online Bookstores to Check Out for Your Next Great Read
You might not be able to turn the pages of these 10 scary-good horror novels:
Demigods And Monsters: Stories by Caroline Hau (P300)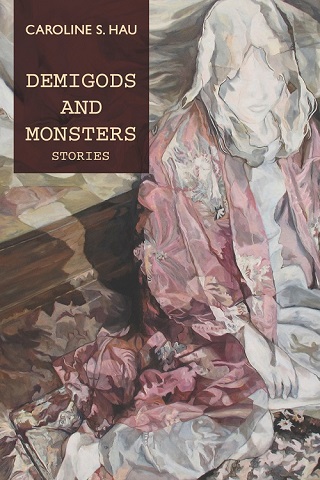 ADVERTISEMENT - CONTINUE READING BELOW
Author of numerous essays on Filipino culture and her debut novel Tiempo Muerto, Caroline Hau once again takes on the quirks and evils of humanity—shaped as demigods and monsters—in this collection of short stories. Her stories will take you across the troubled landscapes of the Philippines, Japan, China, Singapore, and the U.S., where you will meet a child who commits a sinister act against another, a family living in a haunted house, a village of the old and weak beset by wild animals and dementia, and much, much more.
Available on the UP Press
Tales For A Rainy Season by Wincy Aquino Ong (U.S. $3.99, roughly P200)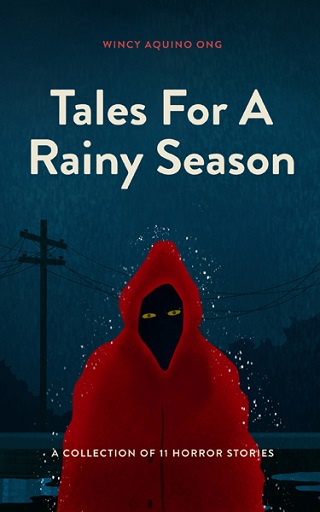 Imagine a world where Sherlock Holmes and Dr. John Watson are hot on the heels of infamous Jack the Ripper—when Dr. Jose Rizal himself comes knocking on the door of 221B Baker Street. This is exactly the premise of one of 11 short stories in Wincy Aquino Ong's e-book, Tales For A Rainy Season. "The idea of the story came to me when I read an article by Ambeth Ocampo. The article explored a theory that Jose Rizal could actually be Jack the Ripper himself," said the author. Read this interesting blend of history and fiction (and serial killers) along with other shorts on uniquely Filipino horror in this collection.
CONTINUE READING BELOW
Recommended Videos
Available on Amazon.
Good Dog by Mabek Kawsek (P395)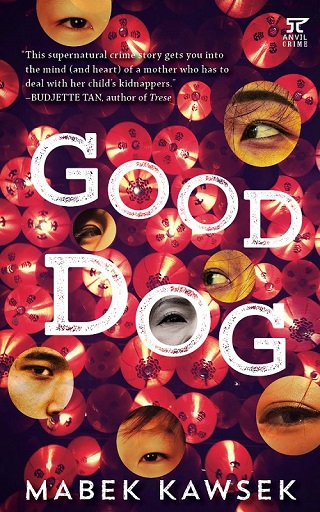 This supernatural crime novel revolves around two women: Agnes, a rich Filipino-Chinese businesswoman, and Marlene, who is haunted and speaks with the dead. After Agnes' daughter Sophia is kidnapped, the lives of the two are suddenly thrown together and become increasingly entangled as they realize there is something much bigger and more sinister behind their problems. Kawsek's debut novel is a gripping story that mixes Filipino life and its very real horrors with the supernatural at breakneck speed.
Available on Anvil Publishing.
Clown In A Cornfield by Adam Cesare (P792)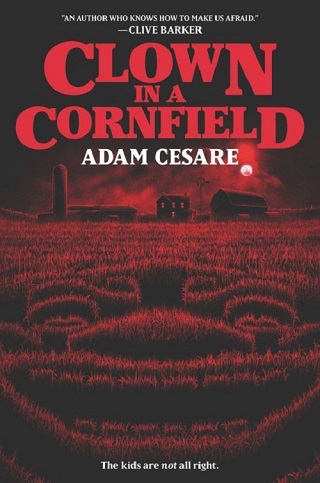 ADVERTISEMENT - CONTINUE READING BELOW
Nothing like a killer clown to give you the heebie-jeebies. Quinn Maybrook and her father move to the quiet town of Kettle Springs at a really bad time. The Baypen Corn Syrup Factory has shut down, leaving the normally boring town in chaos as folks either try to keep things the way there were or shuffle on for progress. In this literal battle between old and new, Frendo, the clown mascot of Baypen, decides the only way to restore order is to literally go on a murder spree—targeting the children of Kettle Springs (of which, yup, Quinn is now a part of). This young-adult novel is sure to be one heck of a thrilling ride.
Available on Fully Booked Online.
The Only Good Indians by Stephen Graham Jones (U.S. $16.99, roughly P830)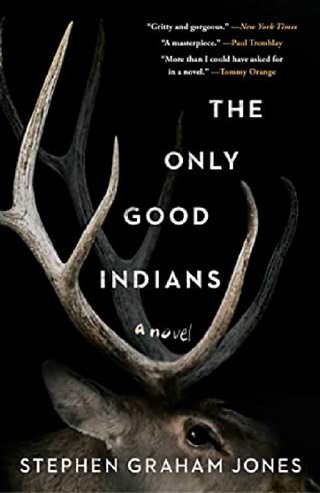 Constantly referred to as the Jordan Peele (a.k.a. the guy behind the genre-twisting Us and Get Out) of horror literature, Stephen Graham Jones certainly doesn't disappoint with this novel. It follows four American-Indian men desperately struggling for their lives in circumstances set off by a disturbing incident in their youth. With a vengeful entity from their past continuing to haunt them, they do their best to separate themselves not just from it, but the culture they left behind.
ADVERTISEMENT - CONTINUE READING BELOW
Available on Amazon.
Mexican Gothic by Silvia Moreno-Garcia (P960)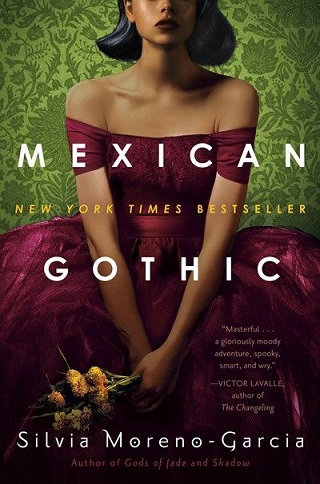 A brave socialite is forced to become a detective after a frantic letter from her newlywed cousin calls for help from an unknown doom. Noemí Taboada then finds herself in High Place, the isolated estate in the Mexican countryside owned by her cousin's husband, an Englishman as strange and distant as the house. There she discovers the dark secrets of the place and its people—and why her cousin sent the distress call in the first place.
Available on Fully Booked Online.
The Boatman's Daughter by Andy Davidson (U.S. $10.99, roughly P530)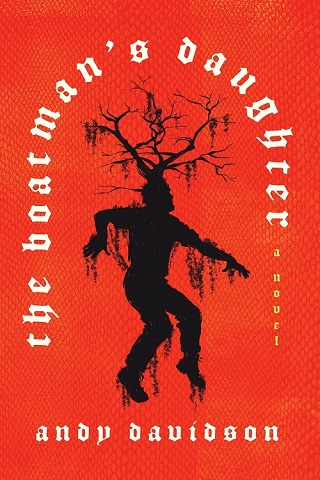 ADVERTISEMENT - CONTINUE READING BELOW
A gothic horror set in the bayou? Why the heck not? This creepy story all laid out in wonderful prose follows Miranda Crabtree, an orphan struggling to make a living ferrying contraband for a mad preacher and his followers across the bayou—all while supporting and protecting an old witch and a secret child. When the dark forces of the swamp rears its ugly head, Miranda's life is thrown into disarray and she must decide what she's willing to do to keep her loved ones safe.
Available on Amazon.
The Hunger by Alma Katsu (U.S. $12.14, roughly P600)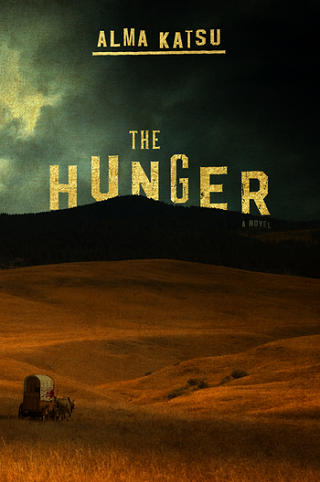 You might have heard about the tragedy of the Donner Party, one of the darkest tales of U.S. history. During the settlement of the West, one ill-fated group decided to take a different path to the new land—only for their wagon train to be trapped by one misfortune after the other, ultimately leading the group to take desperate measures—cannibalism included. In this novel, Alma Katsu has taken the horribly real story and added the supernatural. Was it really just bad decisions that caused the Donner party's misfortune, or was there something more sinister afoot? Perhaps something just as hungry as they were?
ADVERTISEMENT - CONTINUE READING BELOW
Available on Amazon.
Baby Teeth by Zoje Stage (U.S. $8.99, roughly P430)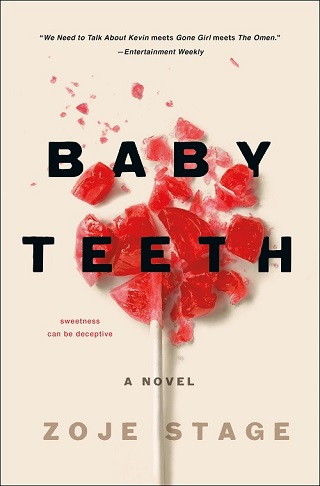 They say there's nothing quite like the bond between a mother and her child—unless the child might just be a psychotic killer out to murder the mother. This is exactly what Suzette suspects of her strange seven-year-old daughter Hanna, who, beneath her sweet and silent exterior, she fears harbors something far more sinister. Between the supposedly mute child, oblivious father, and increasingly scared mother, this debut novel will keep you guessing until the very end. 
Available on Amazon.
If It Bleeds by Stephen King (P1,152)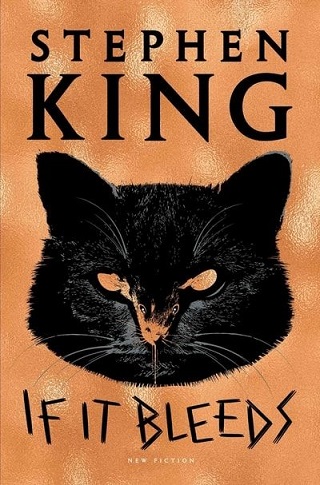 ADVERTISEMENT - CONTINUE READING BELOW
We couldn't exclude the king of horrors from this list. King's latest work, If It Bleeds, is a collection of four novellas entitled If It Bleeds, Mr. Harrigan's Phone, The Life of Chuck, and Rat. Each one takes a more introspective look at the horror genre, covering topics and themes such as friends from beyond, a deal with the devil, school bombings, and even the meaning of life, with mortality front and center as it always somehow potently is in King's works.
Available on Fully Booked Online.
Share this story with your friends!
---
Help us make Spot.ph better!
Take the short survey
Load More Stories