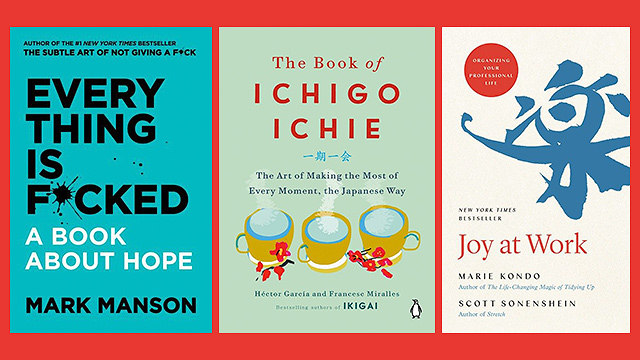 (SPOT.ph) It's that time of the year when bookstore display tables are stacked with suggested holiday reads, from memoirs to the how-to-get-rich types. We browsed through this year's bestsellers, new releases, and book-club lists to pick a healthy mix of inspiring reads. The new year often brings a range of heavy emotions, such as excitement, anxiety, grief, and remorse, so pick a title (or two) that best addresses what you're going through.
Also read:
10 Online Bookstores to Follow for Scoring Hard-to-Find Books
10 Filipino-Made Comic E-Books You Can Get Online
10 Philippine LGBTQ+ Books to Read on Pride Month
Here are 10 inspiring books to greet the new year:
Goodbye, Again by Jonny Sun (P960)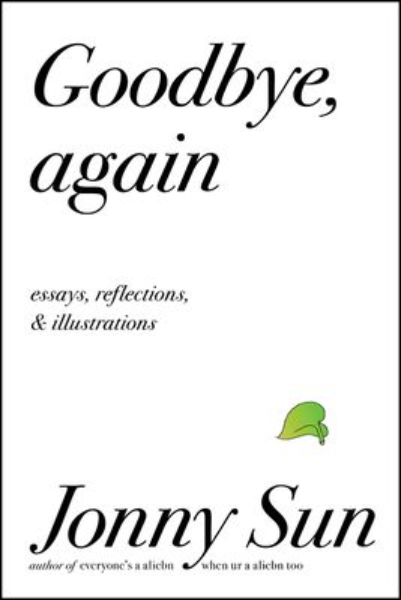 The author of Everyone's a Aliebn When Ur a Aliebn Too is back with a new collection of essays and reflections with his trademark illustrations. The pages of Goodbye, Again start as a journal of that depressed writer friend who knows that people will be peeking into his words. As you turn the pages, his paragraphs and one-liners will tug at your overworked and anxious millennial heartstrings. Keep an eye out for his egg recipes, which—as fans may have already guessed—are more than just recipes. Reclusive plantitas and plantitos will appreciate his relationship with his houseplants.
ADVERTISEMENT - CONTINUE READING BELOW
Available at Fully Booked.
Looking Back Life was Beautiful: A Celebration of Love from the Creators of Drawings For My Grandchildren by Grandpa Chan and Grandma Marina (P999)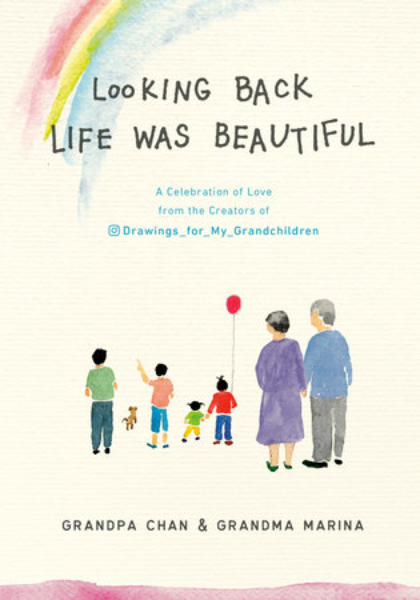 Grandpa Chan, 79, started the Instagram account, @drawings_for_My_Grandchildren, to reignite his passion for art while connecting with his grandchildren who live in different parts of the world. His wife Marina, a writer, does the accompanying stories in the captions. The Korean couple's IG account went viral, and in 2020 Grandpa Chan and Grandma Marina released a printed compilation of their best works. This heartwarming book peeks into the lives of a long-distance family and musings as Korean immigrants in Brazil, where the patriarch once lived. ARMYs will be delighted to find a nod to BTS in one of the watercolors.
Available at Fully Booked.
I Decided To Live As Me by Kim Soo Hyun (P600)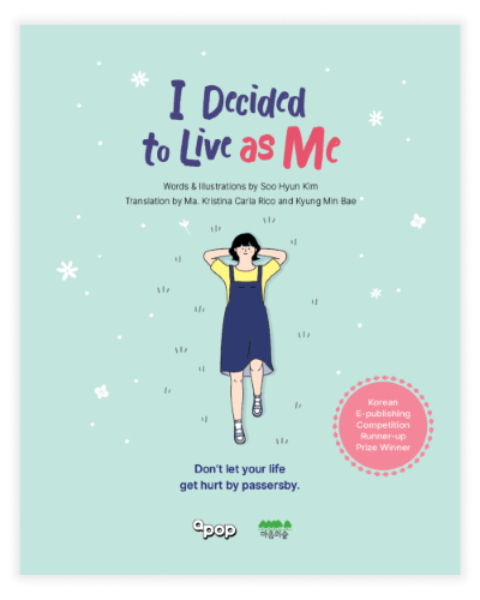 ADVERTISEMENT - CONTINUE READING BELOW
Recommended Videos
Not to be confused with the male actor, Korean author Kim Soo Hyun wrote and illustrated the bestseller, I Decided To Live As Me, in 2016. K-Pop fans will tell you that there is one person responsible for making this book gain notoriety around the world—BTS maknae, Jungkok, who was spotted clutching it on a trip abroad, as seen on Bon Voyage Season 3 back in 2018. The English version was published in 2020, and has since made its way into Philippine shores, thanks to Apop Books, Adarna House's publishing imprint dedicated to translating Korean best sellers for the English-speaking market. The title says it all, but unlike other Western self-acceptance books with a modern American tone, this one is written with an Asian nuance and perspective.
Available at Apop Books and Fully Booked.
Joy at Work: Organizing Your Professional Life by Marie Kondo and Scott Sonenshein (P1,152)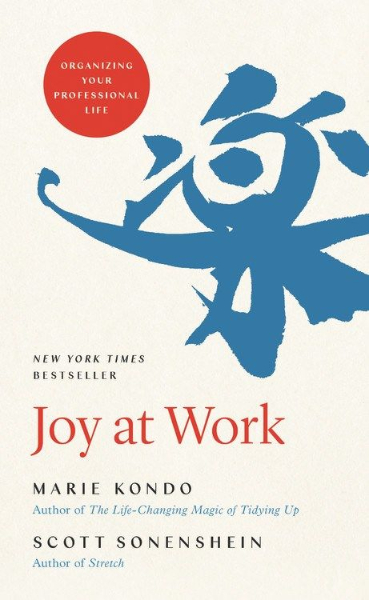 ADVERTISEMENT - CONTINUE READING BELOW
Marie Kondo's bestseller The Life-Changing Magic of Tidying Up: The Japanese Art of Decluttering and Organizing was released way back in 2012, but it was the 2019 debut of Netflix's Tidying Up With Marie Kondo that made her process a household verb, i.e. "I'm going to KonMari the house!" If you're a part of her legions of fans, you may want to extend this process to your workplace. Joy at Work: Organizing Your Professional Life is a 2020 collaboration between Kondo and organizational psychologist Scott Sonenshein. The hardcover book offers stories, studies, and strategies to help you eliminate work clutter. More than just getting rid of desk items that don't spark joy, this version of the KonMari method teaches you how to declutter your meetings, apps, a network of people, and most of all, your mind space.
Available at Fully Booked.
The Daily Laws: 366 Meditations on Power, Seduction, Mastery, Strategy and Human Nature by Robert Greene (P999)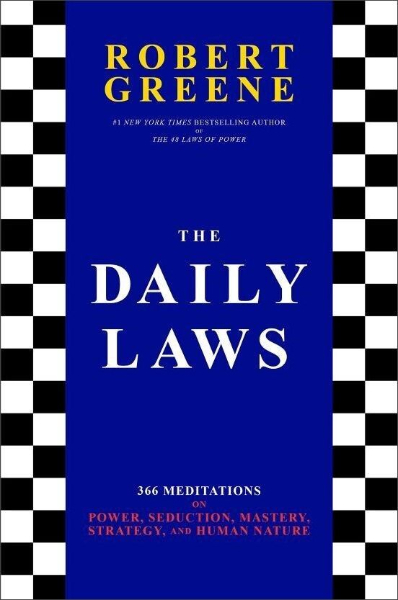 ADVERTISEMENT - CONTINUE READING BELOW
American author Robert Greene has been writing international bestselling self-help books (such as The 48 Laws of Power, The Art of Seduction, and The 33 Strategies of War) for the last 22 years, and this is his latest offering. The Daily Law uses Greene's favorite mix of topics—power, seduction, strategy, history, psychology, and human nature—and compresses them into bite-sized philosophies to help the reader with their daily reflections. 
Available at Fully Booked and National Bookstore
This Book is For You: I Hope You Find It Mildly Uplifting by Worry Lines (P850)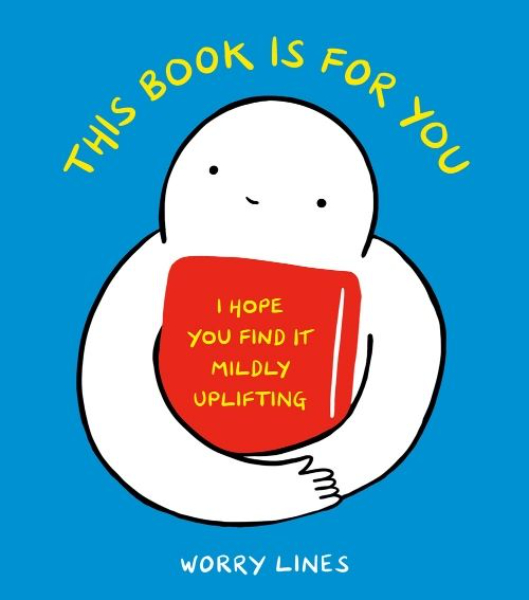 Fans of @worry__lines on Instagram will enjoy this anonymous artist's hardbound holiday compilation. This Book Is For You is a sweetly funny and illustrated story about hope, worry, and chocolate chip cookies. Worry Lines interweaves fan-favorite IG drawings into an entirely new story, from its anxiety-riddled beginning to its—hopefully—hopeful end. Whether you have a diagnosed anxiety disorder, depression, or social anxiety, or you're a regular worrywart, you'll be able to find some peace while flipping through the pages.
ADVERTISEMENT - CONTINUE READING BELOW
Available at Fully Booked.
The Book of Ichigo Ichie: The Art of Making the Most of Every Moment, the Japanese Way by Héctor García and Francesc Miralles (P775)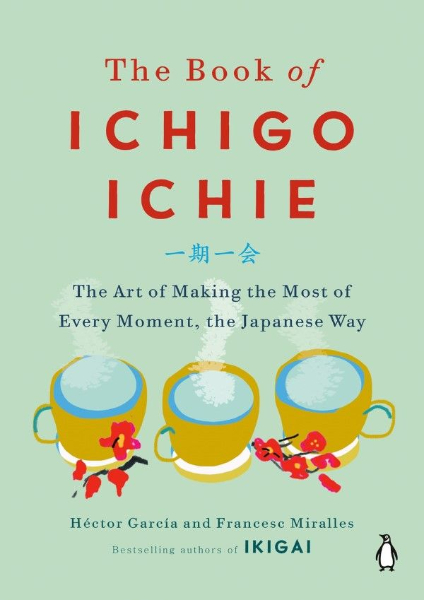 The bestselling authors of Ikigai: The Japanese Secret to a Long and Happy Life (2016) followed up with a 2019 release of The Book of Ichigo Ichie (pronounced itchy-go itchy-a). If you're familiar with ikigai (reason for being), then you'll be pleased to learn about ichigo ichie, which, simply put, means treasuring a fleeting moment that can no longer be repeated. But just like the ikigai and other Japanese cultural concepts, ichigo ichie isn't something that's easily explained. It's a type of mindfulness that you need to delve deeper into if you want to lead a happier, more harmonious life, which is what this book aims to help you do.
Available at Fully Booked and National Bookstore.
ADVERTISEMENT - CONTINUE READING BELOW
Think Like a Monk: Train Your Mind For Peace and Purpose Every Day by Jay Shetty (P799, paperback; P1,350, hardcover)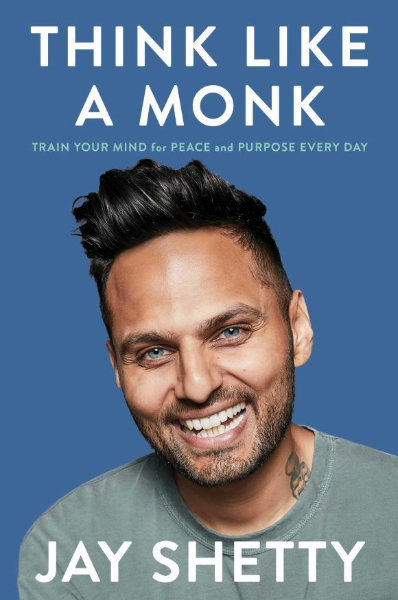 If you subscribe to social media superstar Jay Shetty's podcast, On Purpose, then you've probably heard him promote his book, Think Like A Monk, which became a bestseller as soon as it hit the shelves in 2020. The book talks about the time he went to India to become a monk for three years, meditating for four to eight hours a day. Think of this as the male millennial version of Eat Pray Love. When Shetty returns to London, looking to rebuild his life, he starts by sharing with friends the timeless wisdom he learned in the ashram. Topics such as overcoming obstacles and finding your purpose may be overused, but Shetty presents them in the same way he does with his podcasts—direct, clear, and using examples from his own modern life experiences.
ADVERTISEMENT - CONTINUE READING BELOW
Available at Fully Booked and National Bookstore. 
Everything Is F*cked: A Book About Hope by Mark Manson (P895)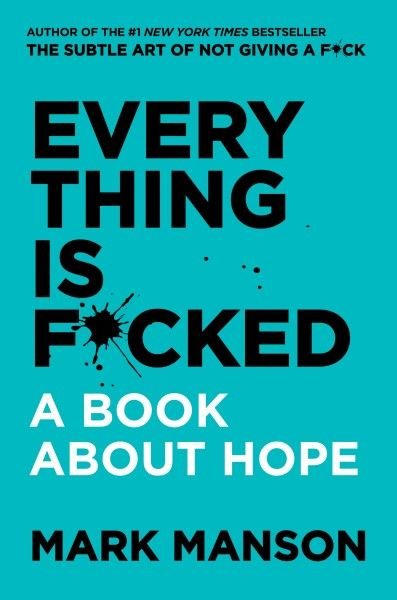 If you enjoyed the 2016 bestseller The Subtle Art of Not Giving a F*ck, then you may consider blogger Mark Manson's 2019 follow-up, Everything Is F*cked, which this time addresses the pain in our hearts and the stresses of our soul. Make sure you've brushed up on your college philosophy, because he references a lot of Nietzsche, Plato, Kant, Freud, and Schopenhauer, in an attempt to dissect religion and politics, which he believes resemble each other. He openly defies our definitions of faith, happiness, freedom, and as the title mentions, hope. This book has polarizing reviews, so prepare to either enjoy it or wish you stopped at the first book.
Available at Fully Booked and National Bookstore.
You Will Get Through This Night by Daniel Howell (P975)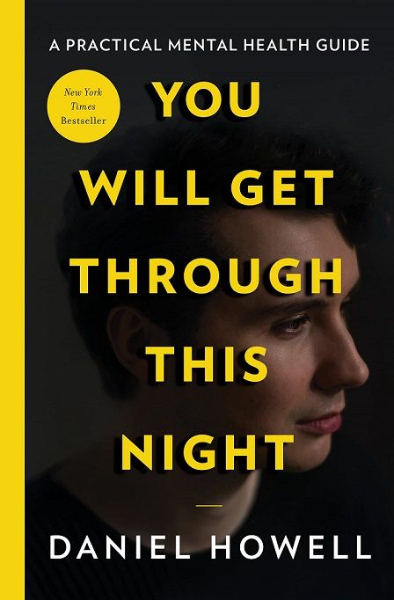 ADVERTISEMENT - CONTINUE READING BELOW
There are plenty of self-help books and memoirs about mental health, but this 2021 The New York Times bestseller by 30-year-old British YouTuber Daniel Howell is practical and relatable. With the help of psychologist Dr. Heather Bolton, he wrote about his struggles stemming from his youth and discussed his journey with depression, sprinkled with his signature humor and sarcasm. The title is speaking directly to you, oh reader; someone who is most likely going through a deep, dark depression and wondering if you will indeed get through the night—and if, with all the other things that seem to have failed you, this book can provide a glimmer of hope. More than a memoir, Howell shares his tools to help you get through many more nights, weeks, and months as you seek professional help, just like he did without shame because in case the world didn't know yet: "Mental health is something we all have. Whether you're going through a tough time, or feel like you are fine—it's always there, invisible, but influencing what you feel, how you react."
Available at Fully Booked.
We are now on Quento! Download the app and enjoy more articles and videos from SPOT.ph and other Summit Media websites.
Share this story with your friends!
---
Help us make Spot.ph better!
Take the short survey
Load More Stories