Top 10 Yoga Studios in Manila (2019 Edition)
Where's the best place to polish your practice?
(SPOT.ph) Seasoned yogis would already have their go-to studios, but we ranked the 10 best ones in Manila so you know what to expect from other yoga places—noob or not. If you need a little more convincing, yoga is one of those workouts you can do for plenty of reasons: to get a leaner bod (and maybe some semblance of abs), to de-stress after work, or to get your daily (okay, maybe weekly) dose of peace and serenity. The yoga studios on this list were ranked based on ambience, variety of classes, accessibility, amenities, and value for money.
Also read:
Top 10 Sneaker-Cleaning Places in Manila
Top 10 Places to Get a Facial in Manila
Top 10 Spas in Manila
Top 10 Waxing Salons in Manila
All SPOT.ph Top 10 lists are researched for, paid for, tested, and selected by the writers and editors. They are discreetly conducted without any notice made to the establishments or their owners.
Here's where to go for yoga in Manila:
10. Surya Fitness & Yoga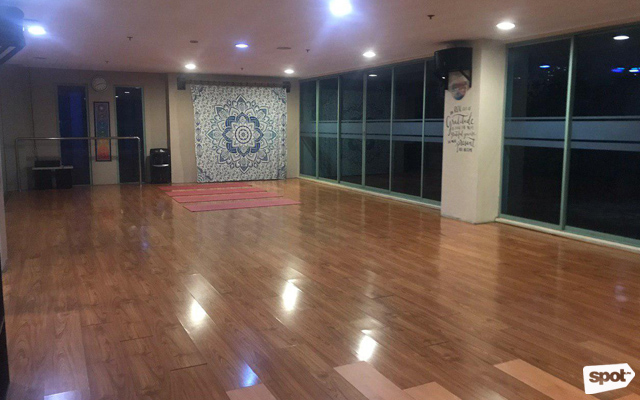 ADVERTISEMENT - CONTINUE READING BELOW
How much to shell out: P500/Drop-In Pass; P1,000/Beginner's Pass (five classes within 14 days); P4,000/10 Class Pass; P7,000/20 Class Pass
The lowdown: "Prior to going to Surya, I called them up to check if I had to make a reservation to join a class and they told me that I could just walk in—which is great for people who have erratic schedules. It's located at the MediCard building and you'll have to take an elevator to the penthouse to get to Surya.
"I arrived about seven minutes late due to traffic, but the receptionist told me I could still join and handed me a mat for P50 since I didn't have one. Surya only had one changing room, so I imagine lines can get long prior to a class with many participants. They have cubby holes by the sink and inside the studio where you can leave your belongings. Glass sliding doors surround the area, offering a nice view of the sky so you can admire the Makati skyline.
"My instructor was kind and suggested modifications to moves I couldn't execute yet, which is great for yoga newbies. The staff did their best to accommodate me and my concerns. Apart from the limited number of changing rooms, the only other downside is that Surya has one branch, making it accessible only to Makati dwellers." — Clara
The verdict: Live or work in Makati? Surya is where you can go if you're a beginner. They offer only about one to three classes per day, but their schedules are early mornings and evenings, perfect for people who work near the area. Apart from yoga, Surya also offers Pilates classes twice a week—great if you feel like switching up your routine a bit.
CONTINUE READING BELOW
Recommended Videos
Surya Fitness & Yoga is at Penthouse Unit, Medicard Lifestyle Center, Paseo de Roxas and Gil Puyat Avenues, Makati City. For more information, log on to Surya's website.
9. White Space Mind and Body Wellness Studio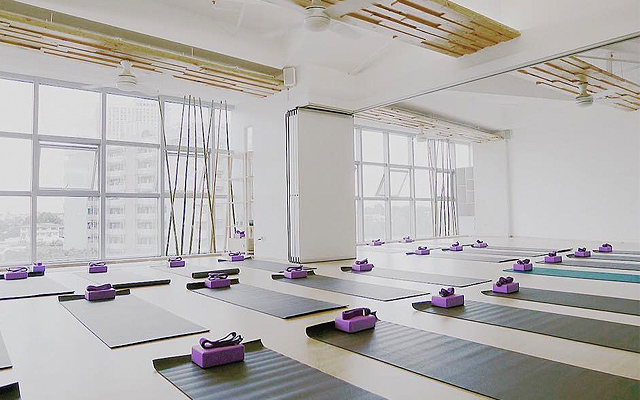 How much to shell out: P900/2 Session Class Card (for first-timers); P1,800/4 Session Class Card; P3,500/8 Session Class Card; P4,900/12 Session Class Card
The lowdown: "The first and only time I ever took a yoga class was back in college so I was a bit worried, but something about the friendly ambience of White Space was very encouraging. Their studio is on the sixth floor of Regis Center along Katipunan Avenue and they have floor-to-ceiling windows that helped make the place feel very open.
"I came in for a Yoga Basics class at 6:30 p.m. and was greeted by the receptionist warmly. I had texted before that I was coming and it was my first time, so she had me fill out an information sheet. They don't offer one-time sessions, so I had to buy a class card for two yoga sessions at P900 with a time limit of two weeks. They do have a lot of classes available: from Yoga to Meditation, and even Ballet for Adults, that you'd have to pay for separately. White Space gives you a locker you can use, plus the bathrooms have separate shower and toilet cubicles (though they do have to up their maintenance). Yoga mats and pillows are provided, but you may want to bring a towel to lay on them if the thought of shared mats bothers you.
ADVERTISEMENT - CONTINUE READING BELOW
"While there were quite a few people at the session, the instructor was still very hands-on and friendly. The receptionist also texted me the day after to check on how I was doing. All in all, White Space puts a lot of emphasis on creating a community and experiences that would make people want to come back. If you're looking for a long-term relationship with yoga, this could be the place." – Mia
The verdict: If you're looking for a sense of community that can really make you look forward to practicing yoga regularly, White Space is where you can get just that. They only have one studio located along Katipunan Avenue, making it accessible to university students, residents, and workers in the area, but they offer about seven different classes round the clock on weekdays—great for those who have some downtime mid-day and want to get some exercise. 
White Space Mind and Body Wellness Studio is at 6/F Regis Center, 327 Katipunan Avenue, Loyola Heights, Quezon City. For more information, log on to White Space Mind and Body Wellness Studio's website.
8. Evolve Yoga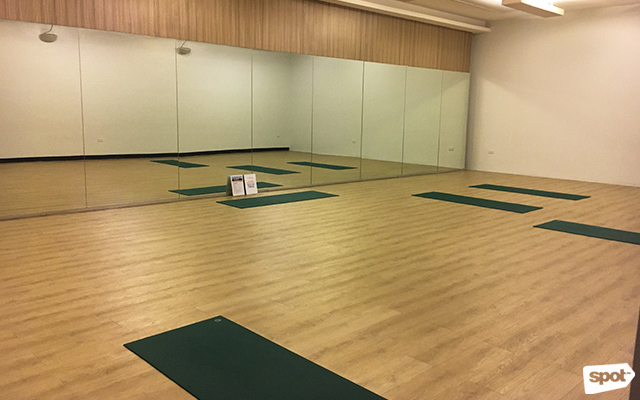 ADVERTISEMENT - CONTINUE READING BELOW
How much to shell out: P650/Drop-In; P1,000/Intro (14 consecutive days); P5,000/5 Class Pass; P5,500/10 Class Pass; P13,500/30 Class Pass
The lowdown: "Evolve Yoga's BGC branch shares its space with a gym, so when you enter the premises, it lacks the usual quiet and calm you'd expect in a yoga studio. Since it was my first time in their studio, the receptionist told me about their promo that entitles me to a 50% discount (which can be used three times in a month).
"Teacher Chloe, who gave me blocks since I was last to set up my mat, led the Gentle Flow class. The class was meant for the body to relax, slowly easing the tension from the muscles. Teacher Chloe's voice was soothing but clear enough so I didn't have to double-check if I was doing the correct pose as much (something I really appreciate since I have very bad hearing).
"When you take night classes, there's a big possibility that the mats are not as clean as you'd like them to be. Fortunately, that wasn't the case at Evolve Yoga. Aside from being dry, the mat smelled fresh and clean, which I noticed during Child's Pose. If they had a branch in Ortigas, I would consider coming back for an Intro pass." – Jean
The verdict: Because Evolve Yoga shares its space with a gym, it might be a little tricky to empty your mind and focus on your breathing. They have branches in BGC and Alabang and they offer about six classes daily, so it's easy to book a class during your free time. Bonus points for having squeaky-clean amenities and fresh-smelling mats!
ADVERTISEMENT - CONTINUE READING BELOW
Evolve Yoga is at G/F One Parkade, 7th Avenue corner 28th Avenue, Bonifacio Global City and at 2/F CommerCenter, Commerce Avenue, Filinvest Corporate City, Alabang, Muntinlupa City. For more information, log on to Evolve Yoga's website.
7. Rebel Yoga Manila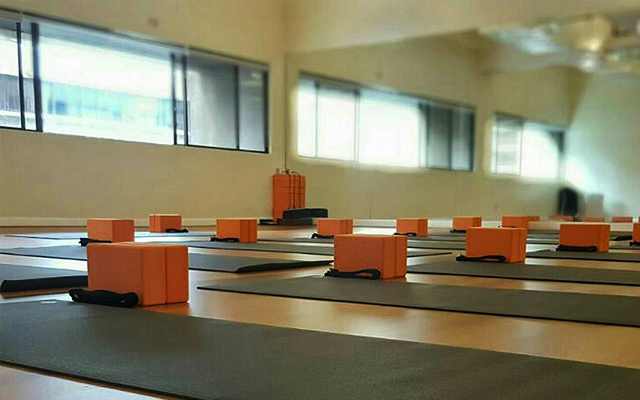 How much to shell out: P700/one week unlimited (first-timers); P2,500/one month unlimited (first-timers); P600/1 Class; P4,000/10 Classes; P9,500/25 Classes; P17,500/50 Classes
The lowdown: "It was my first time to hear about Rebel Yoga, so I didn't know what to expect. Once I got there, it took a while to get the attention of the receptionist but everything else went smoothly. I was able to rent a mat and was then led to the lockers, showers, and dressing room.
"The class was held in one of their two studios—a standard room with mirrors which smelled clean and fresh. I took a Flow Yoga which was said to be open to students of all levels, but I probably ended up in a class with more advanced students since the instructor simply talked through the positions and flow, seldom demonstrating a new pose. Still, I was able to follow along. Plus, the class—perhaps because it was the last class of the day at 8 p.m.—only had about 10 students, and didn't have an intimidating vibe.
ADVERTISEMENT - CONTINUE READING BELOW
"From the class, it seemed that the flow doesn't change that much per session, with the instructor adding just a few new poses every next session or so, so if you like seeing how you progress over time, taking a Flow class regularly would be a great option. The only downside is that Rebel only has one branch in Makati, so it isn't easily accessible, but if they open more branches, I would give the Flow Class another shot." – Henna
The verdict: If you're already familiar with yoga and can do the poses with minimal help, then you won't feel out of place at Rebel Yoga. They've got clean shower rooms and dressing rooms, perfect for those who need to get dressed for work right after the session.
Rebel Yoga Manila is at 6/F Jose Cojuangco & Sons Building, 119 Dela Rosa Street corner Palanca Street and Castro Street, Makati City. For more information, log on to Rebel Yoga Manila's website.
6. Bliss Yoga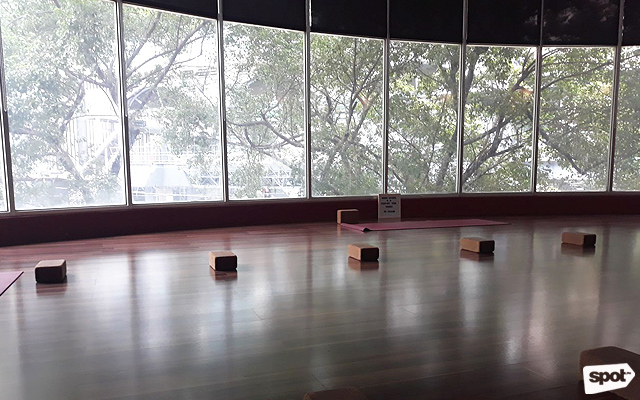 ADVERTISEMENT - CONTINUE READING BELOW
How much to shell out: P498/Drop In; P798/New Student Unlimited (one week); P3,498/New Student Unlimited (one month); P3,998/10 Class Card; P7,298/20 Class Card; P17,498/50 Class Card
The lowdown: "Bliss Yoga accepts walk-ins (as long as you come 15 minutes before the class), so you can drop by anytime you feel like it. The schedule is available online, but reservation is only open to members and those who have taken a class before. The studio and waiting room are nice and spacious, plus they have ambient music playing and lots of natural light coming in, allowing for a very relaxing experience. They provide lockers, shoe racks, showers, and toiletries for free, although yoga mats need to be rented for an additional P50. You can also purchase mats and other items like snacks and workout clothes inside the studio.
"Overall, if you're a yoga regular, you'll have an easy time coming back because it's easy to schedule classes for members and you have all the amenities you need. Perhaps not the best place for beginners and first-timers, but their rates make it worth it." - Georgia
The verdict: Bliss Yoga offers about five to seven classes on weekdays, including a 12 p.m. class, giving you the option to squeeze in a yoga session during your lunch break. While they do have a reservation system for members, it's good that they accept walk-in, first-time students. Their rates are relatively lower, but becomes pretty average if you end up renting a mat. 
ADVERTISEMENT - CONTINUE READING BELOW
Bliss Yoga is at Unit 203, Plaza One Hundred, V. A. Rufino Street, Makati City. For more information, log on to Bliss Yoga's website.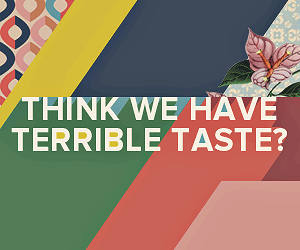 5. YogaPlus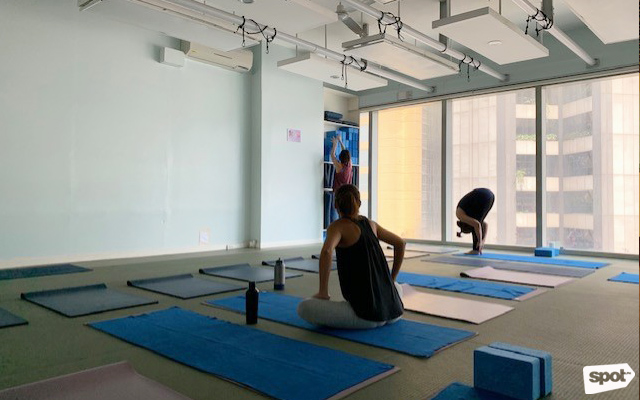 How much to shell out: Free/One Week Unlimited (first-timers); P2,249/One Month Unlimited (first-timers); P699/1 Class; P5,490/10 Classes; P9,980/20 Classes; P22,450/50 Classes
The lowdown: "I used to practice yoga regularly, but switched to Pilates in 2013. I went for the Flow class, which was described as 'perfect if you spend a lot of time sitting in the office or in traffic,' aimed at strengthening muscles, developing balance, and building endurance. The instructor made sure to meet first-timers and ask about specific concerns before the class, so I wasn't nervous, but I was hoping not to get too stressed out by any advanced students who might be taking the class, too.
"The class was a good mix of relaxing and challenging, book-ended by meditative moments when you're encouraged to quiet your thoughts and focus on your body—I'm not a big fan of the Sun Salutation sequence, but appreciated the fact that I had the freedom to take a break whenever I felt the need. I'd go back, but would probably try a different class just to find the best fit." – Jo
ADVERTISEMENT - CONTINUE READING BELOW
The verdict: While the studio lacks that cozy atmosphere that can help you relax, one of the best things about YogaPlus is that they're pretty much everywhere. They have branches in McKinley, Makati, BGC, Ortigas, and Alabang, so it's easy to find a branch near your workplace or your home—an important factor when you're trying to get into the practice. First-timers get to join unlimited classes for one week for free which is a deal that's pretty hard to resist. Newbies can also avail of the P2,249 one-month unlimited package, great for when you want to make yoga part of your routine. 
See a list of YogaPlus branches. For more information, log on to YogaPlus' website.
4. Yoga Manila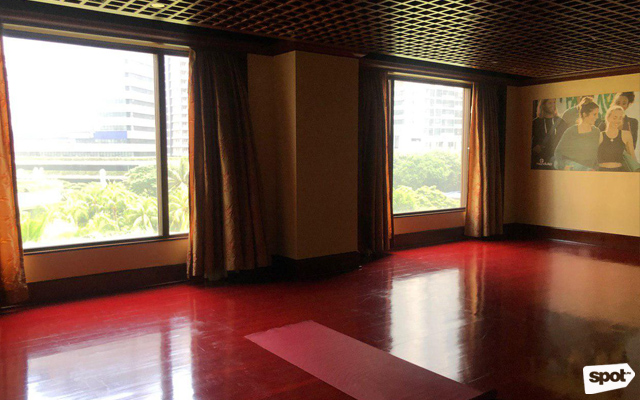 How much to shell out: P600/Drop In; P2,500/5 Class Card; P4,500/10 Class Card; P8,000/20 Class Card
The lowdown: "Yoga Manila piqued my interest because it's located inside Chi, The Spa in EDSA Shangri-La. I expected their rates to be higher compared to other yoga studios (because it's inside a luxurious spa found in an equally luxurious hotel), but I was pleasantly surprised to find out that their drop-in rate is only P600, which is pretty average. It's been a while since I've attended a workout class so I was nervous at first because 1) I'm a yoga noob, 2) I have zero flexibility, and 3) I'm just generally afraid of being next to athletic people. Turns out I had nothing to worry about because we were only three in the class and everyone was friendly.
ADVERTISEMENT - CONTINUE READING BELOW
"I arrived 15 minutes before the class and was able to enjoy the peaceful ambience and gorgeous view of the hotel from the studio. The dimly lit room and the soothing background music erased all my fears and allowed me to relax and focus on my breathing and how my body feels with every move. The instructor really helped me hold the poses properly without making me feel like I was terrible at it! The class was 90 minutes long, which doesn't feel as long as it sounds.
"While there are no showers in the studio, you can pay an extra P250 to use the shower area of the hotel which gives you access to the pool. What I did, though, was use the bathroom of the spa to freshen up—it's free and it's allowed, so don't worry. Overall, the workout was more relaxing than it was strenuous for me and my stiff body. Plus, they had pillows and blocks that aided me through the workout. I recommend bringing your own mat, though, but other than that, I would definitely come back!" – Jamie
The verdict: It's almost effortless to empty your mind and feel relaxed at Yoga Manila. It's unlike most yoga studios where it's easy to feel intimidated because of all the mirrors and bright lighting. Instead, they have a simple, dimly lit studio with no mirrors—only two big windows with curtains that are drawn towards the end of the session so you can relax during your Savasana (usually the final resting pose where you're lying on your back, palms facing up, eyes closed). There's no need to reserve a slot, so students just drop in any time. Yoga Manila is a great option if you prefer smaller classes, which is great for beginners because the instructor can really help you correct your form. The only drawback? They only have one to two classes per day.
ADVERTISEMENT - CONTINUE READING BELOW
Yoga Manila is at 4/F CHI, The Spa Yoga Studio, EDSA Shangri-La, 1 Garden Way, Ortigas Center, Mandaluyong City and at 405 Bougainvilla Street corner Sanggumay Street, Ayala Alabang Village, Muntinlupa City. For more information, log on to Yoga Manila's website.
3. YogaHive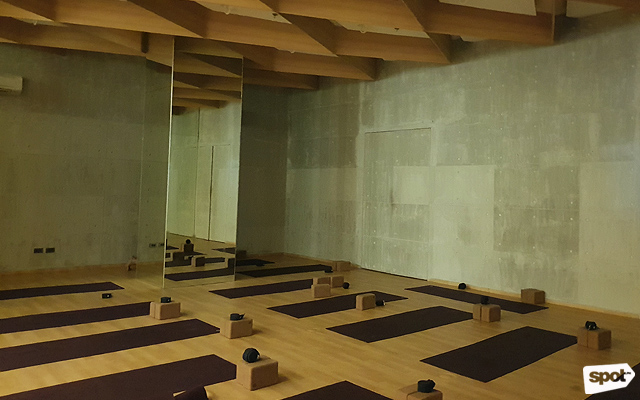 How much to shell out: P550/Drop-In; P4,600/10 Class Pass; P8,700/20 Class Pass
The lowdown: "I made a reservation via phone call, so when I arrived, I just had to pay and get ready for the session. The studio was well-lit, clean, and spacious, and everything was set up—there was a mat, two blocks, and a strap per person. The instructor for the Easy Vinyasa class, Marky, started the session by asking how everyone was and if there were first-timers. He then went on to explain what to expect, and highlighted the fact that while the class is supposedly easy, we are free to adjust the pose as needed.
ADVERTISEMENT - CONTINUE READING BELOW
"The class started with the basic poses and progressed into flows. Midway into the class, there were some challenging poses that I had difficulty with, but this wasn't a problem since the instructor would go around the room and check the poses or give ideas on how to modify them. He also made sure that nobody was experiencing any pain or discomfort. The session lasted over an hour, and for the price and location, I think the P550 is pretty worth it. The shower rooms could be a little larger, though I'd say they are clean and well-maintained. Plus, they're located right across Salcedo Market—if you go on a Saturday, you know just where to get your post-workout grub!" — MM
The verdict: YogaHive has about six to eight classes per day and offers different classes apart from Vinyasa, like Yin Yoga, YinYasa Flow, and Budokon Yoga. The studio has everything you need to get a good workout, from the mats to the blocks and even the shower area, making your P550 worth it. They also have pole-dancing classes, aerial hoop, and Zumba; perfect if you want to try something new.
YogaHive is at 101 Three Salcedo Place, 123 Tordesillas Street, Makati City.
2. Beyond Yoga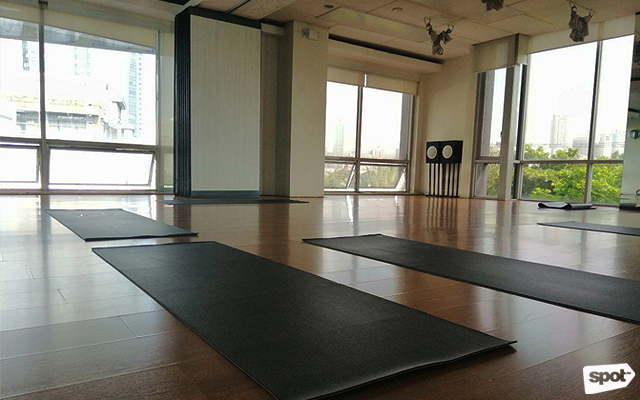 ADVERTISEMENT - CONTINUE READING BELOW
How much to shell out: P2,000/Intro Promo for First Timers (14 days unlimited); P800/One Day Unlimited; P2,000/One Week Unlimited; P5,000/10 Class Pass; P9,500/20 Class Pass; P18,000/40 Class Pass; P35,000/80 Class Pass
The lowdown: "Beyond Yoga's Facebook page is very responsive, which is a good thing if you hate talking to people over the phone. They immediately answered my question about the best class to take for beginners (Vinyasa 1) as well as the facilities they offer to customers (mats, yoga props like blocks and pillow, and showers in the bathrooms). Reserving a slot for a class is also easily done through text.
"As for the class itself, maybe I should have told the instructor that it was my first time doing yoga since her instructions assumed a familiarity with the positions and breathing routine. But hey, 'copying your seatmate' was allowed.
"There are only about 10 people in class, making the session less intimidating, and it's easier for the instructor to help you with the poses. Beyond Yoga also has other classes like anti-gravity yoga, Ashtanga, Power Yoga, Yin Yoga, and more. Other branches offer Zumba classes, too!" – Christa
The verdict: Beyond Yoga has branches in Rockwell, Quezon City, Alabang, and Greenhills, so it's more accessible compared to a lot of yoga studios in the Metro and they have about six to eight classes per day for each studio. You won't find them lacking in terms of facilities, from mats and other props to shower and dressing areas.
See a list of Beyond Yoga branches. For more information, log on to Beyond Yoga's website. 
ADVERTISEMENT - CONTINUE READING BELOW
1. Urban Ashram Yoga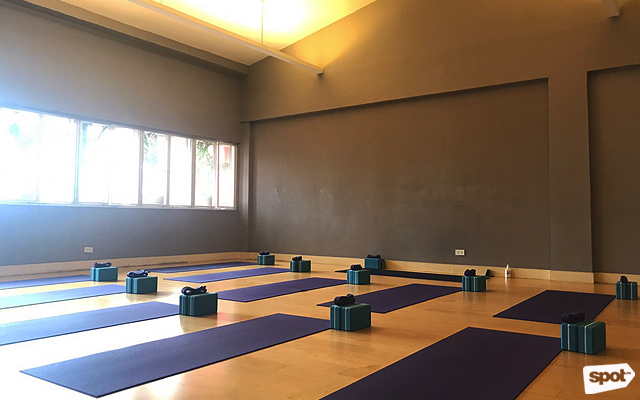 How much to shell out: P1,500/New-To-Yoga Pass (unlimited for 15 days); P590/Drop-In Pass; P1,490/One Week Unlimited; P4,490/One Month Unlimited; P5,000/10 Class Flexi Pass; P9,500/20 Class Flexi Pass; P18,000/40 Class Flexi Pass
The lowdown: "I'm a beginner at yoga so I was nervous to try it, but Urban Ashram made the experience pretty hassle-free. I was able to book my slot online and paid during the day of my chosen class. The P1,500 first-timer's fee gives you unlimited access to both of their branches for 15 days, so it's a good deal if you really want to commit to doing classes consistently.
"I was provided a locker and key without an additional fee as well as all the materials I needed in class, like a mat, a bolster, and blocks. It's good that they have a shower room, so you can freshen up right after your workout.
ADVERTISEMENT - CONTINUE READING BELOW
"They offer a variety of classes that you can try if you're a beginner, like the Yoga ABC, Stress-Free Gentle Flow, Restorative, Pranayama and Meditation, and Vinyasa, among others. Plus, the instructors will help you out if you're not familiar with some poses. The space is quiet and relaxing, perfect for those who really want to de-stress. Overall, it's a good place for first timers who are looking for all the necessary tools and amenities without having to splurge." – Ashley
The verdict: While P1,500 might be a bit steep for those who just want to try yoga, it's pretty good motivation to keep going back, and Urban Ashram Yoga makes it easy for you to want to do that. The studio offers a quiet, clean, and relaxing ambience that can really help you focus on your breathing and listen to your body during the session. They have two branches, one in Pasig and one in BGC, and each branch offers about six to seven classes per day. 
Considering their competitive rates, variety of classes, and amenities, Urban Ashram Yoga snags the top spot pretty easily.
Urban Ashram Yoga is at 3/F Brixton Building, Brixton Street, Kapitolyo, Pasig City and 9/F The Menarco Tower, 32nd Street corner 9th Avenue, Bonifacio Global City. For more information, log on to Urban Ashram Yoga's website.
Share this story with your friends!
---
Help us make Spot.ph better!
Take the short survey
Load More Stories