10 Fun Online Games to Level Up Your Next Virtual Party
One rule: Cameras on!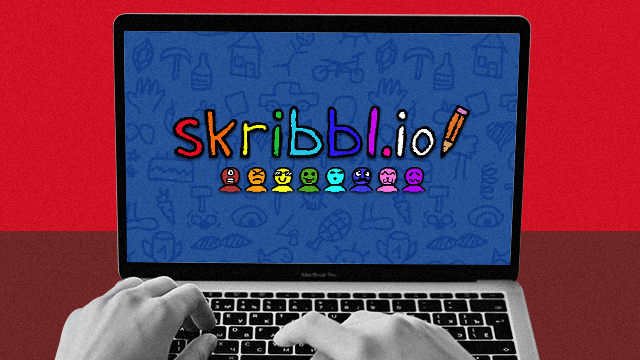 Fun Online Games
(SPOT.ph) Parties and get-togethers may be banned, but that doesn't mean you can't celebrate the most wonderful time of the year at all. We trust that you're being a responsible citizen so all your holiday celebrations will mostly be done online. In case you were wondering how to make things fun for everyone albeit virtually, consider drafting up a little program with fun games everyone can participate in! Here's an important rule to make things fun: Switch on your cameras and have a drink (or two—or more!) in hand. Wink, wink.
Also read:
10 Mobile Escape Games to Play Until We Can Actually Go Out
10 Old-School Games You Can Still Play on Your Browser for Free
10 Fun Online Games to Play With Faraway Friends
Got a virtual party coming up? Try these no-fail online games that'll level up the excitement:
Kahoot!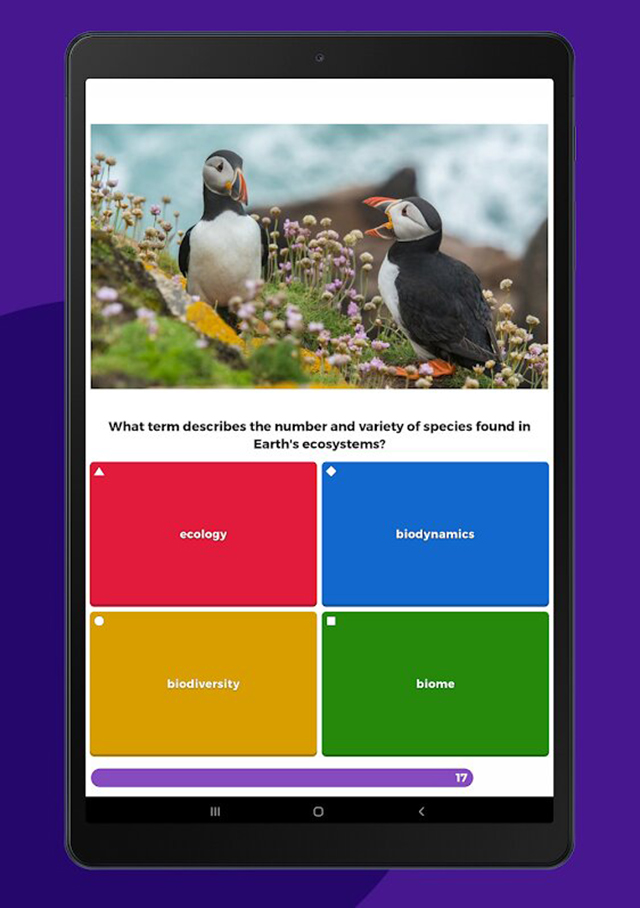 ADVERTISEMENT - CONTINUE READING BELOW
Kahoot! lets you create your own fun little quizzes or trivia games that anyone with the app or website access can join. Players can join a game by inputting a game pin. Once the game begins, questions will start flashing on the screen. The key to winning the game is how quickly you answer correctly—the faster you are, the higher the points! Make it more fun by incorporating a theme that everyone's into, whether it's K-Drama, music, pop culture, or even fun facts about the squad!
Among Us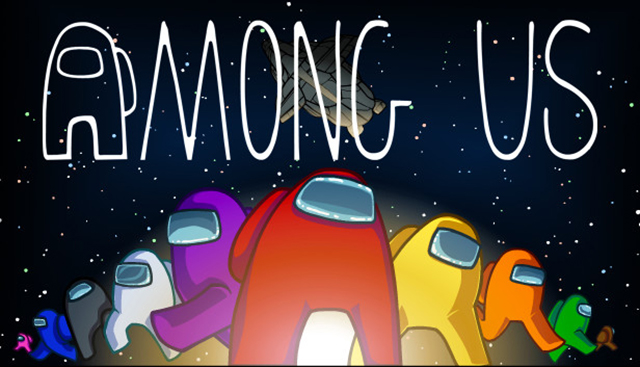 CONTINUE READING BELOW
Recommended Videos
By now, you've probably already heard of Among Us—heck, you could probably even call it the game of the pandemic! If you want to play this during your next virtual party, take note that there has to be at least four (and at most 10) players. In case you need a quick rundown on how to play this highly popular and addicting game, here it goes: You and your friends will be dropped into a spaceship where your goal is to accomplish a number of tasks. Some players will be "crewmates" while a few others will be "impostors"—except no one knows who's who. The crewmates have to accomplish all the tasks and keep the ship running while the impostors have to sabotage the ship and kill the crewmates. When a crewmate is killed, the players can talk to each other and vote on who they think the impostor is. 
ADVERTISEMENT - CONTINUE READING BELOW
Skribbl.io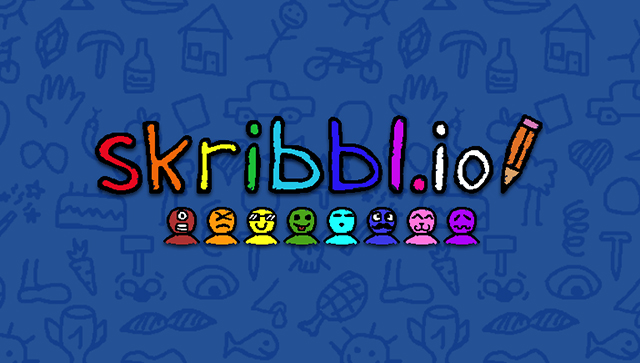 Think Pictionary, but digital. Scribbl.io is where you and your friends can put your drawing skills to the test. All you have to do is log on to Skribbl.io and create a private room. You can customize how many rounds you want to play, draw time, and even the words you want to be included in the game! Once you're done setting up your private room, just copy the unique link and send it to all of your friends. The key to winning is guessing the drawing as quickly as you can. The fun part is seeing your squad's funny answers on the chatbox—and the funny drawings your friends end up making!
Evil Apples: You Against Humanity!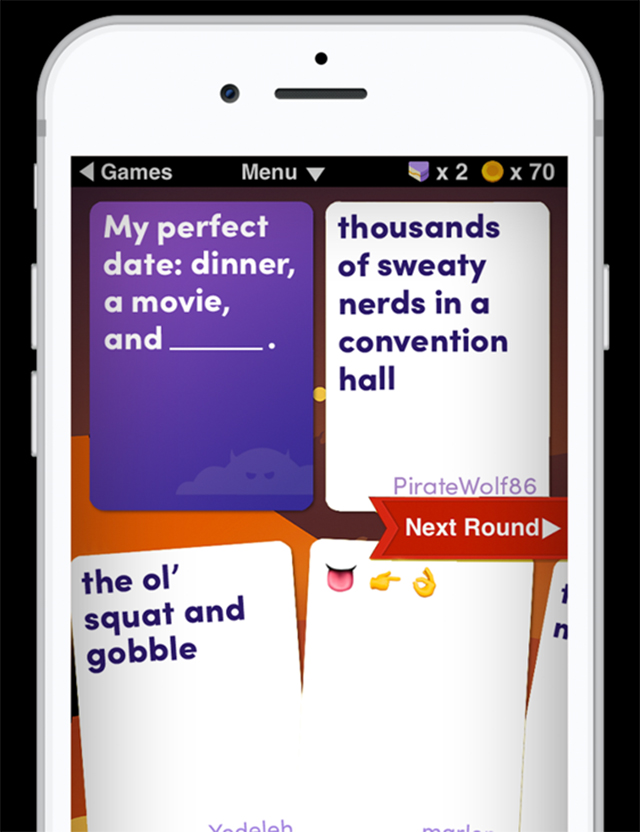 ADVERTISEMENT - CONTINUE READING BELOW
Be warned: This game is not for the faint of heart. Inspired by Cards Against Humanity, Evil Apples can be a pretty foul (and extremely hilarious) game that may or may not be for everyone, so make sure the squad is game for, well, anything! The rules are simple: There has to be at least three players and for each round, one will be a "judge." The judge reads out an incomplete statement on the black card and the other two players has to complete the sentence with the phrases on the cards they're dealt with. The goal is to come up with the funniest or dirtiest statement, because the judge will choose which player gets the point! Make it extra fun by taking a shot each time someone loses.
Heads Up!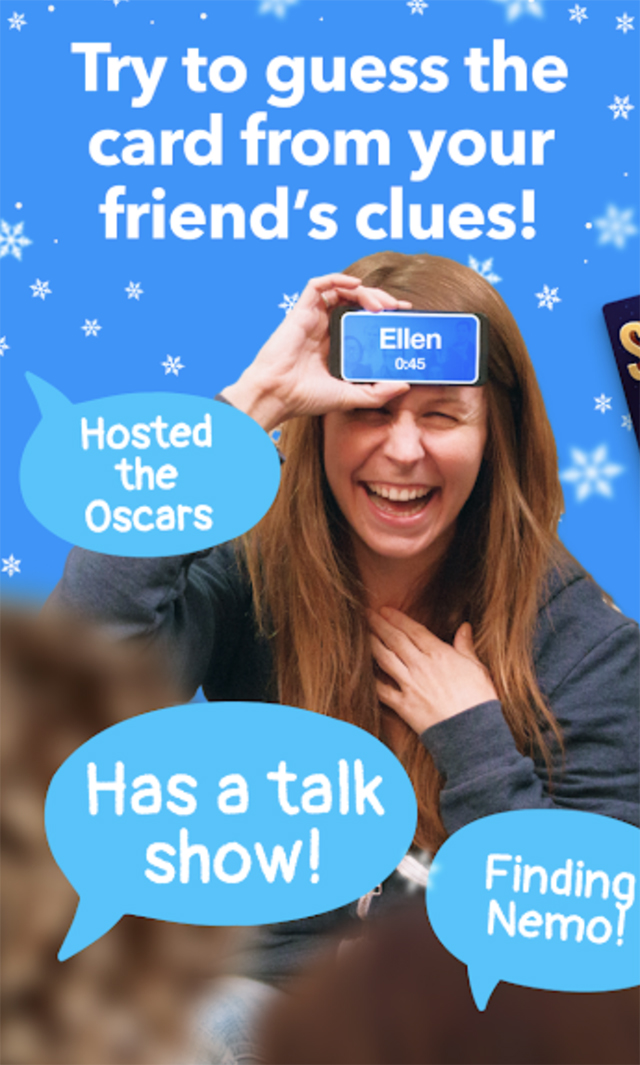 Yup, you can totally play Heads Up! virtually! Just make sure everyone has the app and that are cameras are switched on—it's just more fun that way. Heads Up! is basically like charades at its core, except the goal is to guess as many words as you can before the timer runs out. Don't worry, you can always "pass" when a word is too difficult—but why not make it even more exciting by taking a shot each time you pass? LOL! The app has over 75 categories to choose from, so you'll never run out of fun words to guess!
ADVERTISEMENT - CONTINUE READING BELOW
Telegram Quizarium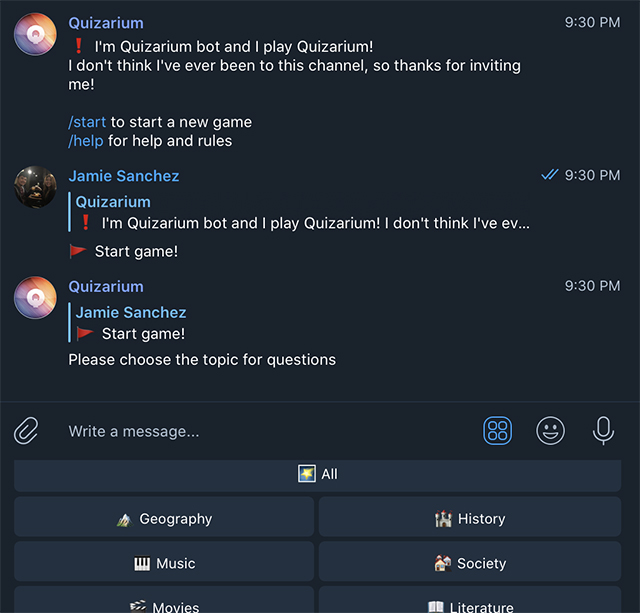 A cool feature Telegram (yup, the messaging app!) has is that it can host games that you can play in your group chat's chatbox! One of the games you and your friends can play through the app is Quizarium—it's perfect for those who love trivia games. All you have to do is start a group chat that includes all the players and add the Quizarium bot into the chat (@QuizariumBot). The bot will then ask you to set up your game by choosing the categories—take your pick from history, literature, music, movies, society, geography, or choose all for a good mix of trivia questions! You can even choose how many rounds you want to play, from as little as 10 rounds to as much as 50...or even infinite, if you're up for that! The key to winning is to be the first person to type the correct answer—make sure you do it quickly, too, because the number of points you get for every correct answer depends on how fast you typed it! This game is even more fun with cameras on—no Googling allowed!
ADVERTISEMENT - CONTINUE READING BELOW
Telegram is available on iOS and Android.
Scattergories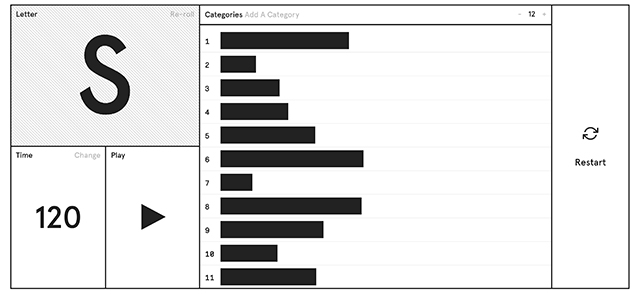 If you recall playing PANTS back in your elementary school days, Scattergories is pretty similar—and you can do it virtually, too! After getting everyone into a group call, assign a "host" who will then head over to Scattergories' website. Make sure everyone has a pen and paper because they will be required to write down their answers! Before the game starts, the host will share their screen so everyone can see the letter, the categories, and the timer. To start the game, the host will press the play button—the timer will begin and the categories will be revealed. All you have to do to score a point is to come up with an original answer for each category (meaning no one else in the group wrote the same thing for the same category). For example, the letter is "G" and the category is "Color"—if Player and B both wrote "green" and Player C wrote "gray," the point goes to Player C.  It's even more fun when you're a little buzzed, so feel free to bring out the alcohol!
ADVERTISEMENT - CONTINUE READING BELOW
Codenames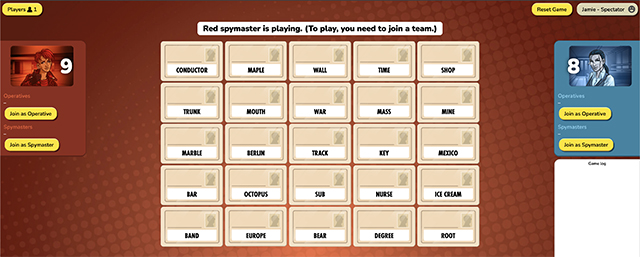 Codenames is a great online game to play if you want your players to work in teams. Basically, the players are members of two rival spy networks and the goal is to "contact" all of your team members by communicating in codes! It might sound a little tricky at first, but once you get a hang of it, you won't get tired of playing. The game begins with a five-by-five grid of words which represent the codenames of secret agents. Each team will have an assigned "spymaster" who will get one card that shows which codenames on the grid belong to which teams. The spymaster then has to guide their players to guessing which card belongs to their team by giving clues (one word, one number)—but be careful, because there's an assassin in the mix which will make your team lose instantly if picked. Sounds cool, right? To host a game, you can create a room through Codenames' website.
ADVERTISEMENT - CONTINUE READING BELOW
Drink When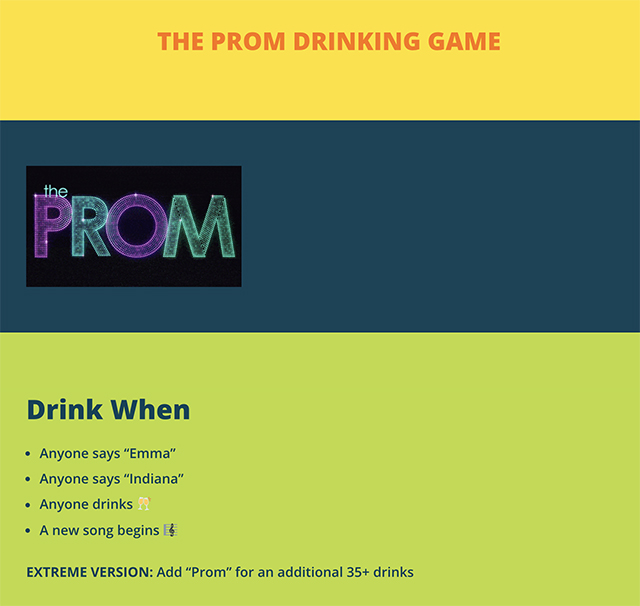 Movie junkies and those who just like to drink will have a lot of fun trying out Drink When's super straightforward movie-night games. To set up your virtual party, get everyone in a video call, head over to Drink When's website, and share your screen. Take your pick from their wide range of "games" so you can decide what show or movie you'll be watching for the night. Once you've selected, the website will show a list that'll tell you when to drink. For example, if you chose The Prom, it'll show you prompts like "Drink when anyone says 'Emma'" or "Drink when a new song begins." LOL! Ready for the blurriest movie night of your life?
Psych! Outwit Your Friends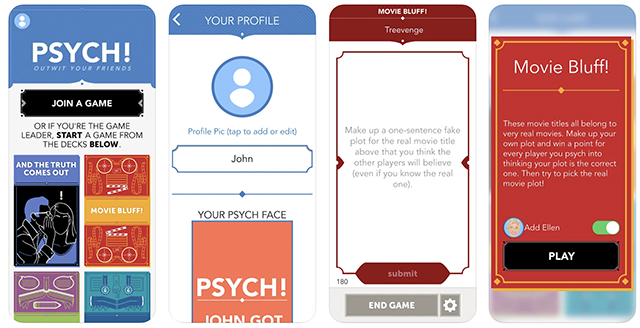 ADVERTISEMENT - CONTINUE READING BELOW
Here's a trivia game like no other. Psych! Outwit Your Friends is a trivia game with a fun little twist. To play, set up a group call, turn on your cameras, and make sure everyone has the app installed on their phones.  You and your friends get to come up with fake answers to trivia questions and make them sound believable! The goal of the game is to choose the correct answer to the trivia question and get as many players to choose your made-up answers to the questions. Sounds fun, right? Turn it into a drinking game and take a shot each time you get psyched! 
Hey, Spotters! Check us out on Viber to join our Community and subscribe to our Chatbot.
Share this story with your friends!
---
Help us make Spot.ph better!
Take the short survey
Load More Stories