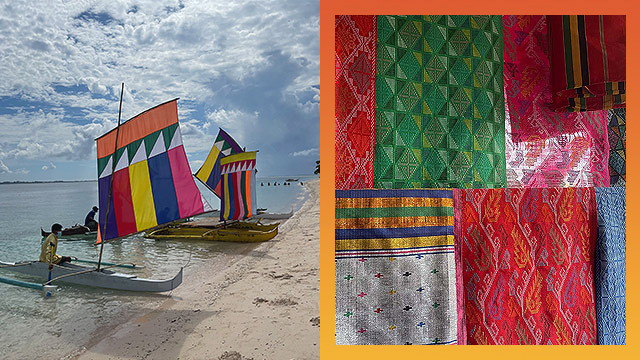 (SPOT.ph) A memorable and meaningful way to know a place better, more than just the sights, is through its culture. Vigan, for example, retains much of its Spanish heritage. The Cordilleras are known for having one of the country's most distinct and best-preserved cultural traditions. Further down south in Mindanao is Zamboanga City with its trifecta of Christian, Muslim, and indigenous influences.
Like most places in the Philippines, the city is gearing up for the revival of its tourism industry. Charles Anthony C. Rotoni, Market and Product Development Officer of the Department of Tourism's Regional Office IX, explained in an interview with SPOT.ph that part of the local government unit's efforts is the reopening of its two primary beach destinations: Great Santa Cruz Island and Once Islas.
"Aside from these, the Comprehensive Tourism Development Plan of the city is also in its initial rollout for local barangay awareness. Officers visited each barangay to conduct assessments to check on the readiness of other emerging and potential tourism products," he said. 
ADVERTISEMENT - CONTINUE READING BELOW
Rotoni added that the city also focuses on maintaining tourism standards through environmental conservation, cultural preservation, and development. Department of Tourism accreditation is also required prior to the renewal of the Tourism Business Enterprises license to operate. 
Beyond the sights, however, the Department of Tourism (DOT and the local government (LGU) are also tapping into Zamboanga City's rich culture to draw travelers in. 
Also read: 10 Exciting Things to Do in the Zamboanga Peninsula
Zamboanga Tourism: A Melting Pot of Cultures
The city's unique and diverse cultural profile is reflected in its most recognizable symbol—the vinta. Each color in its iconic sail represents a certain indigenous cultural community: yellow for Sama Banguingui, green for Yakan, blue for Sama Badjao, orange for Subanen, pink for Kalibugan (Subanen who have intermarried with the Tausug or Sama), and red for the Tiruray.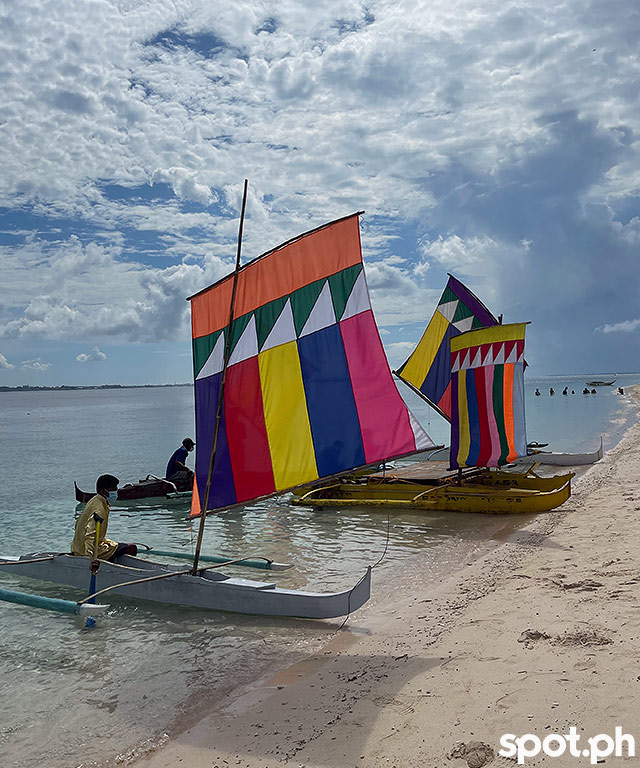 CONTINUE READING BELOW
Recommended Videos
Zamboanga City's multiculturalism is largely attributed to its location, which is quite literally a convergence point. Rotoni explained that the city's proximity to other Bangsamoro Autonomous Region in Muslim Mindanao provinces, the Sulu Archipelago, and other Visayan regions has infused the city with an eclectic mix of various cultures. 
"Zamboanga's influences are carved from these customs and traditions—from food, family, tradition, faith, and many more. Chavacano, Zamboanga City's principal culture, evolved from the Subanen with Chinese, Muslim, Spanish, Japanese, American, and other ethnic cultures. The Tausugs from the island province of Sulu, on the other hand, give Zamboanga a touch of Moro and Arab, especially in its cuisine."
Given this, the LGU prioritizes marketing Zamboanga City not only as a premier ecotourism destination but also as a culinary hotspot, especially in halal food. The city has such a lively gastronomic culture that the DOT included it in their "Mangan Ne, Come Ta, Kaon Ta" Food Crawl Circuit in Region IX.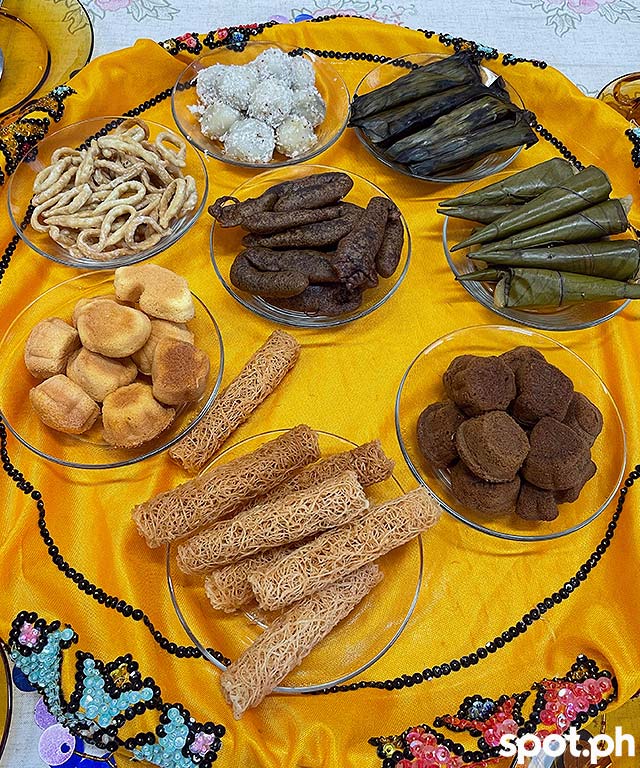 ADVERTISEMENT - CONTINUE READING BELOW
"Zamboanga City continues to intensify its other tourism assets to be more than just being 'Asia's Latin City'," Rotoni added. "Moreover, the city diversifies its product offerings to help rebuild its image perception."
Immersive Cultural Experiences in Zamboanga City
Banking on culture as one of its top tourist draws, the city offers visitors experiences that allow them to immerse themselves, or at least get their feet wet, in the region's different cultures.

A visit to Once Islas, for one, gives travelers a peek into the daily lives of the Sama Banguingui communities that inhabit some of the islands. They can opt to have the local women prepare their lunch, which is a feast of freshly caught fish and seafood, cooked the traditional Sama Bangingui way. Aside from the Sama, there are also some Tausugs who have called this network of islands and islets their home. 
Some of the locals have become tour guides; and through their stories, visitors are given a taste of the community's rich folklore and imagination. In fact, each of the 15 islands in the area has its own legend or backstory that explains the origin of its name. 
One of the islands with an interesting story is Sirommon, Once Islas' biggest. Locals say that an American explorer gave the island its name. 
Upon arrival one morning, he asked what the name of the island was. The locals, not understanding a word in English, thought that the stranger was referring to the sea, so they pointed to the island's turquoise waters. At lunchtime, the American asked again what the name of the place is, but they thought he was asking for a room where he can stay the night. Then in the evening, he brought up the question a third time. The locals thought he was asking if there is a better alternative to the flickering lamp so they pointed to the moon. 
ADVERTISEMENT - CONTINUE READING BELOW
Putting the three English words together—sea, room, and moon—the American came up with the name "Sirommon" to call the island and it stuck to this day. 
Predominantly Muslim, the Sama Banguingui originated from the coastal areas of southwestern Mindanao and northeastern Sulu. They are now dispersed throughout the greater Sulu Archipelago, though some settled in Malaysia.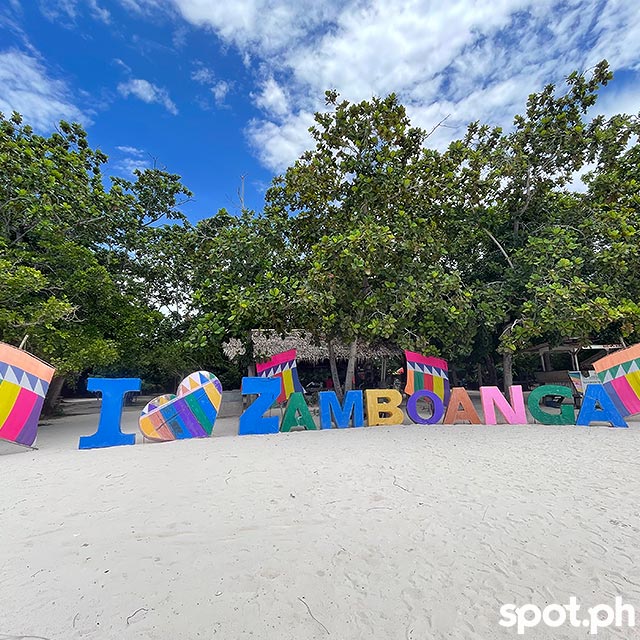 A visit to Great Santa Cruz Island, which is only a 20-minute boat ride from Zamboanga City, similarly gives a peek into how tourism has benefited the community of Sama Banguigui who live on the island. Many of the inhabitants have become tour guides or sell souvenirs for a living.
Back on the mainland and within the city limits is Zamboanga's Yakan Weaving Village. The two-hectare property houses 45 families and about 18 or so stalls selling high-quality Yakan weavings like shawls, table runners, placemats, and bags. Some also carry the less common yet no less ornate Tausug weaves.
ADVERTISEMENT - CONTINUE READING BELOW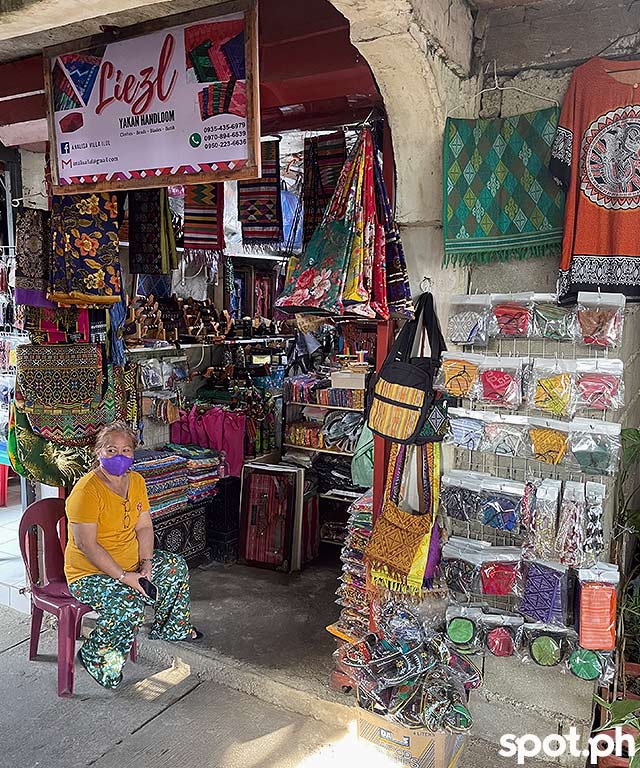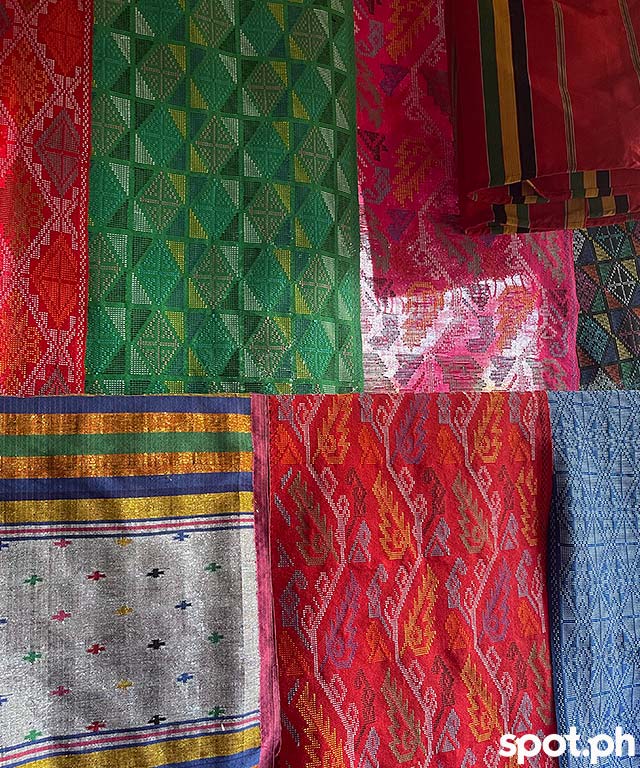 Visitors to the village can buy a placemat for P300/piece, a sling bag for P200, and a pair of woven shoes for P1500. A meter of a simple weave costs P500, while more intricate ones cost about P1000-2000/meter. Face masks are at P100/piece and earrings for P80/pair.
ADVERTISEMENT - CONTINUE READING BELOW
The Yakan are the indigenous people of nearby Basilan. The religious and political strifes on the island province during the '70s compelled many of them to flee and find refuge in the relative safety of Zamboanga City. With no other means of livelihood, they turned to what they do best—weave. 
Vivid colors and intricate geometric designs characterize their woven designs. Their skill at the loom gave them the reputation of being among the finest weavers in Southeast Asia.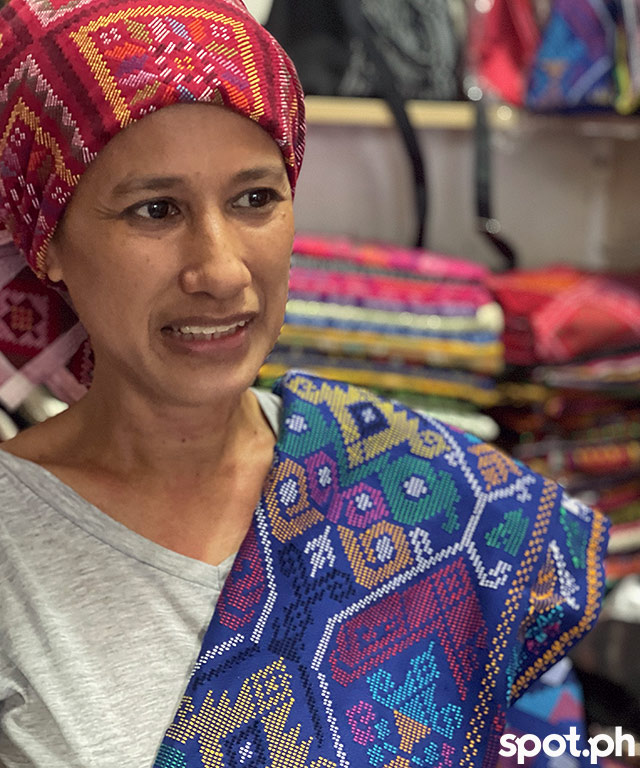 At the village, SPOT.ph got to know fourth-generation Yakan weaver Evelynda Otong. "Minana ko ito sa lola at nanay ko. At the age of seven, tinuruan na nila ako. Natuto ako sa Basilan," she recounted how she acquired her skill at weaving.  
Otong talked about how weaving continues to be a source not only of livelihood, but also of honor. "Hindi lang pang-local ang mga produkto namin, kundi pang ibang bansa," she said, beaming with pride. 
ADVERTISEMENT - CONTINUE READING BELOW
The mother of three recognizes the importance of keeping their age-old tradition alive by making sure she passes on her knowledge to the younger ones. This led to her establishing Tuwas Yakan Weavers, a group focused on preserving the Yakan's celebrated weaving culture. They are now mentoring the seventh generation of weavers.  
"Pinasa ko ito (weaving) sa dalawang anak kong babae. Meron akong isang 17-year-old at itong nakahiga," Rotoni said while pointing to her youngest, Princess Kelly, who was then sleeping on the floor. The five-year-old can already weave smaller fabrics for coasters and placemats without supervision.   
Otong has the distinction of being the first Yakan to showcase her people's gift at weaving abroad—most notably at the 2019 London Fashion Week and in neighboring Malaysia. She has also been featured in several local and international magazines. 
Keeping Cultural Tourism Sustainable 
Rotoni shared that cultural tourism continues to help improve the lives of the city's many ICCs like the Yakans and the Sama Banguinguis. Ensuring its sustainability on top of profitability, then, is of paramount importance. 

With this, the DOT and the LGU have included specific sites and products, as the ones previously mentioned, as part of Zamboanga City's tourism initiatives. "Through this, each ICC is given the opportunity to showcase its traditions and products," he explained. 
"Tourism consumers patronize their [ICC's] products and promote them when they go home, thus increasing product patronization," he added. "DOT helps these communities to become tourism entrepreneurs, thereby, giving livelihood to the people in the community." 
ADVERTISEMENT - CONTINUE READING BELOW
The DOT is an advocate of the cultural preservation and development of different ICCs in the region. It fully supports the National Commission for Culture and the Arts' program called School of Living Tradition through the inclusion of ICC-School of Living Tradition sites in its promotional efforts and by putting these ICC assets at the forefront of the retelling of Zamboanga City's history. 
He said that recently, in the Marketing Enhancement Seminar of Sustainable Community-Based Tourism Programs spearheaded by the Tourism Promotions Board of the Philippines, four ICC-rich communities in the Zamboanga Peninsula had been given start-up kits in support of their local crafts and products. 
"This includes Zamboanga City, Isabela de Basilan, and the municipalities of Lapuyan and Kumalarang in Zamboanga del Sur. These starter kits will help these communities improve their production. DOT Regional Office IX has also tapped them for tourism product features and circuits being offered by local tour operators."
Starting June 1, AirAsia has increased their MNL-ZAM flights to daily from the previous frequency of six per week.
We are now on Quento! Download the app and enjoy more articles and videos from SPOT.ph and other Summit Media websites.
Share this story with your friends!
---
Help us make Spot.ph better!
Take the short survey
Load More Stories