(SPOT.ph) Whether it's the national news or the boss insisting on a return-to-office, there are plenty of things to be angry about every day. Sometimes, our emotions can be appeased with a pint of ice cream, a tall glass of iced coffee, some retail therapy, or actual therapy with a professional. But there are times when you just want to smash a television set or break a plate to release that pent-up anger. And you can do this safely in a rage room, where anger is encouraged and your body is protected with safety goggles, goggles, and cover-alls.
Also read:
10 Indoor Spots in the Metro Where You Can De-Stress After Work
10 New Indoor Attractions in the Metro You Should've Visited by Now
Check out these rage rooms in Metro Manila and other parts of Luzon:
Superslam Rage Room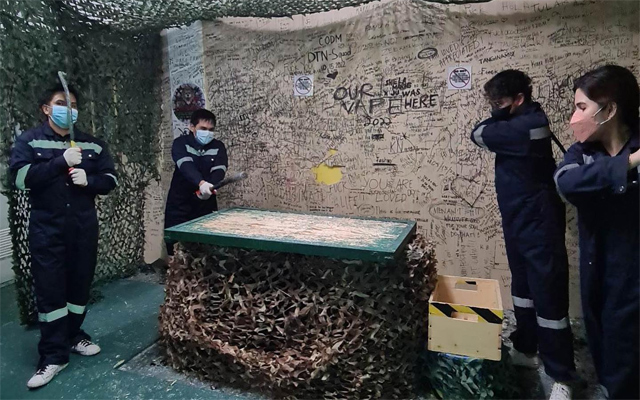 ADVERTISEMENT - CONTINUE READING BELOW
2/F Reds Commercial Building, McArthur Highway, San Fernando, Pampanga
Open daily from 11 a.m. to 7 p.m.
Rates start at P150
Superslam Rage Room opened its doors in San Fernando, Pampanga in 2022. It's located just an hour away from the border of Bulacan and Metro Manila and a couple of turns away from the North Luzon Expressway, making it an ideal stopover if you're on the way to Pangasinan or Baguio. The entrance fee is P50 per head. But if you need to release your pent-up anger with a bat or a metal pole, the minimum fee is P150 (Alpha), which lets you smash five items for 10 minutes. Other packages are Bravo (P200), which is inclusive of eight items for a 15-minute session for two persons; Charlie (P250), which has an additional two items and five minutes; Delta (P350) for three people with 15 items and 30 minutes; and Echo (P490) for four persons with 20 items and 40 minutes.
Rage Room QC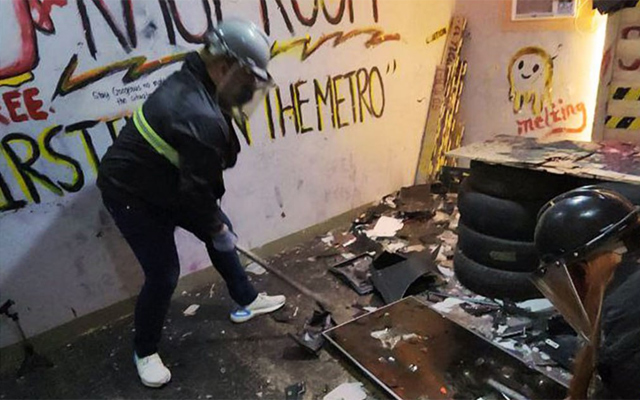 233-F Sta. Catalina Street, La Loma, Quezon City
Open daily from 10 a.m. to 4:45 p.m
Rates start at P299 for 10 minutes
Rage Room QC is a converted residential space that allows you to safely release pent-up anger by breaking things with a metal pipe. Customers need to make a reservation online and choose from three package options: "Woke Up & Chose Violence" (P299), "Peace Was Never an Option" (P399), or "Life is Short Smash Sh*t" (P499). Each package includes a different duration of stay and a varying number of items to break, with the choice to purchase additional rage release add-ons if needed (you probably do). Safety precautions, such as goggles, a suit, gloves, and boots, are provided to ensure a secure experience for all.
ADVERTISEMENT - CONTINUE READING BELOW
The Rage Room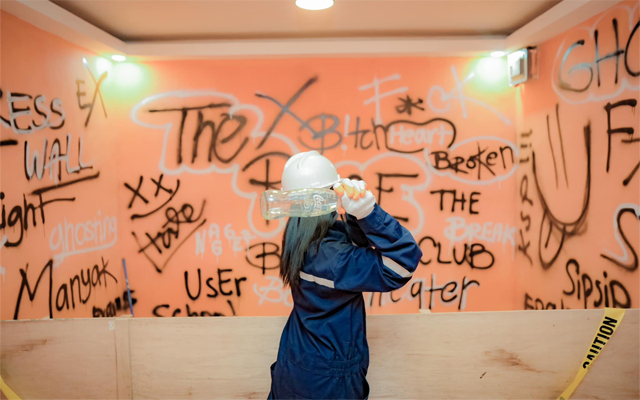 12 President's Avenue, BF Homes, Parañaque City
Open from Tuesday to Sunday, from 1 p.m. to 10 p.m.
Rates start at P120 for 15 minutes
At The Rage Room, visitors are encouraged to throw plates and glass bottles against the wall for a satisfying 15 minutes or longer. Prices start at P120 for a 15-minute session and include protective gear like a helmet and safety goggles. For added motivation, you can even request to have a photo of someone you despise, such as an ex, displayed on the wall. The Rage Room also has its own coffee shop, which offers refreshing drinks like a 16-oz cup of Iced Caramel Macchiato for P130 or a soothing cup of Matcha Latte for P110.
ADVERTISEMENT - CONTINUE READING BELOW
Barrio Rage Room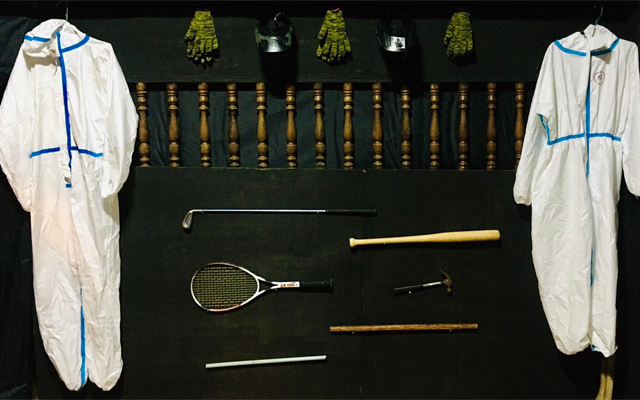 Namnama Street, Maligaya, Mallig, Isabela
Open daily from 9 a.m. to 6 p.m.
Rates start at P200
If you find yourself all the way in Isabela in Cagayan Valley, you're not missing anything as the town of Maligaya has its own rage room. Get ready to hit an old television set, glass bottles, and other breakable items. You can even choose your weapon: a wooden bat, a golf club, a hammer, a tennis racket, and a metal pole. Rates include protective gear like cover-alls, safety goggles, and gloves.
ADVERTISEMENT - CONTINUE READING BELOW
Tacsiyapo Wall at Isdaan Floating Restaurant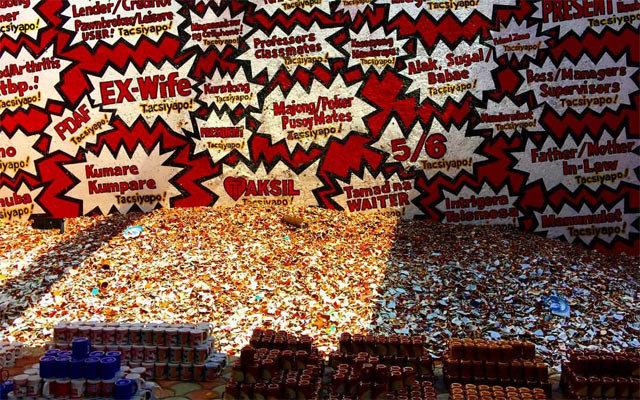 Calauan, Laguna; Talavera, Nueva Ecija; and Gerona, Tarlac (under renovation)
Open from Monday to Friday, 10 a.m. to 8 p.m.; and from Saturday to Sunday, 8 a.m. to 8 p.m.
Rates start at P25
Isdaan's Tacsiyapo Wall has been around for a while now, much to the delight of customers who want to feast on seafood at a floating cottage and then throw mugs and plates. For added motivation, there are words printed on the wall that may trigger your anger: ex-wife, taksil, alak, sugal, manyakis, and so forth. Tacsiyapo is a Kapampangan curse term; and it's best to shout the word as you release your anger and a breakable item from your hands.
ADVERTISEMENT - CONTINUE READING BELOW
Share this story with your friends!
---
Help us make Spot.ph better!
Take the short survey
More Videos You Can Watch
Load More Stories