(SPOT.ph) As destinations go, it isn't exactly top of mind. We'd go as far as to say that most people would probably picture nothing but rolling green hills and lush forests when you say its name, and yes, it has those in spades. But give it a chance, and the island of Jeju—south of South Korea, population just under one million—is likely to end up surprising you.
Jeju is just an hour and 10 minutes away by air from Seoul, so it's long been considered a weekend getaway by Koreans, but besides its reputation for being "the Hawaii of Korea," the island is well-known for having strong fishing traditions and a community of female divers called haenyeo. The haenyeo are trained to dive up to 10 meters deep into the sea to gather shellfish (usually abalone or sea urchin) without the use of oxygen tanks, harvesting for up to seven hours a day. The practice is passed down from one generation to the next, with some haenyeo still diving at 80 years old. They're one of the reasons why the island is proud of its seafood—which is also one of the best reasons to visit.
ADVERTISEMENT - CONTINUE READING BELOW
Also read:
10 Cool Things You Can Do for Free in Seoul, South Korea
10 Exciting Things to Do Around Seoul, South Korea
10 Instagram-Worthy Spots in South Korea
What to Buy When Shopping for Souvenirs in Seoul, Korea
Our picks for 10 fun activities to check out on Jeju island:
Try abalone hot stone pot rice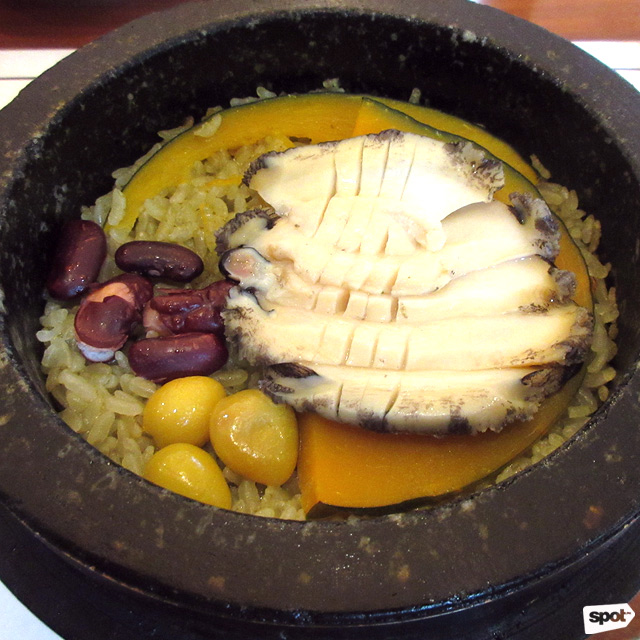 A quick tutorial before you dig in: scoop out the steaming rice and pour hot water about halfway into the hot stone pot, right over the burnt rice at the bottom, then set the stone pot aside. The flavored rice that you've scooped onto your plate cooks the fresh abalone, and each bite is an addictive combination of tender seafood, sweet vegetables, and heart-warming rice. When you're done with that, you'll have a flavorful porridge in the hot stone pot to cap off the meal. It's a simple experience, but a satisfying one that you're not likely to forget. Eouneul is just one of the restaurants on the island that specializes in abalone hot stone pot rice.
Eouneul is at 222, Yeonbuk-ro, Jeju. It is open daily from 10 a.m. to 3 p.m.
Have your fill of a different kind of KBBQ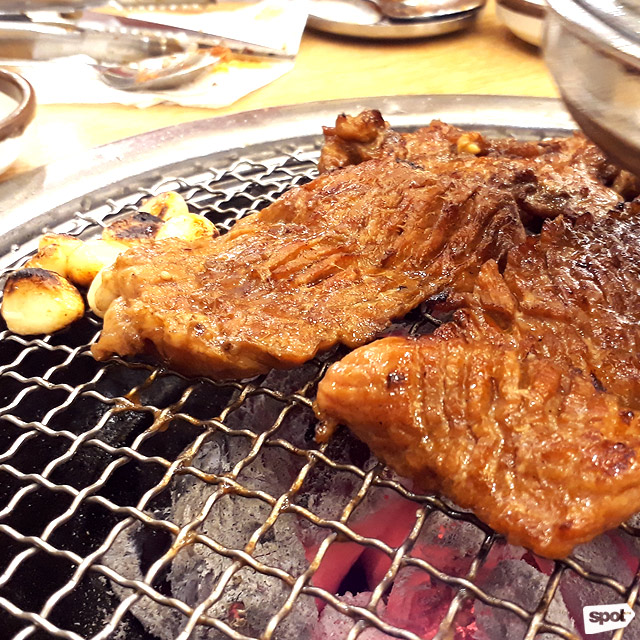 ADVERTISEMENT - CONTINUE READING BELOW
Jeju takes pride in its locally bred black pork, dubbed "the wagyu of porkdom" by The Korea Herald. It's reportedly about 20% more expensive than regular pork, for good reason: black pork is much more tender, with a faintly nutty flavor. One of the best places to try black pork in Jeju is Neulbom Heukdwaeji, a KBBQ restaurant that occupies an entire two-storey building—go for the samgyupsal (18,000 won/180 grams).
Neulbom Heukdwaeji is at 2343-3 Nohyeong-dong, Cheju, Jeju. It is open daily from 11 a.m. to 11:45 p.m.
Feel like a kid again at Jeju Shinhwa World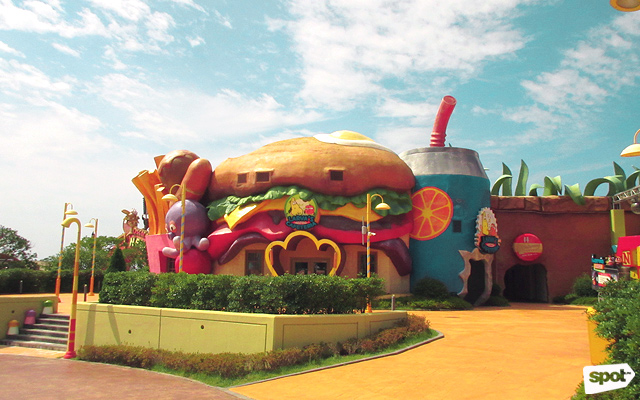 ADVERTISEMENT - CONTINUE READING BELOW
Offbeat is one way to describe it, especially if you're used to amusement parks with superhero rides and cartoon legends walking around for photo-ops. But Shinhwa Theme Park has its own kooky charm, mostly because its star characters are red- and yellow-colored larvae. Yes, larvae. Their names are Red and Yellow, and they're two of the characters made famous by TUBA Co., Ltd., a Korean 3D animation studio. The rides range from a kid-friendly, custom-made carousel to the not-for-the-faint-of-heart Flying Whirl.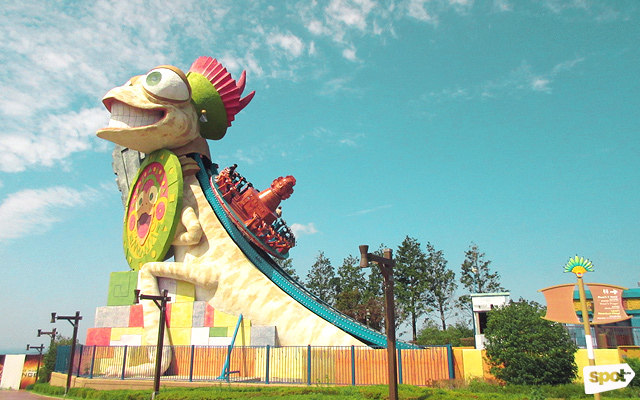 ADVERTISEMENT - CONTINUE READING BELOW
The park is located within the Jeju Shinhwa World integrated resort, which also comprises a range of restaurants, hotels, and Jeju Duty Free shops.
Jeju Shinhwa World is at Andeok-myeon, Jeju. Shinhwa Theme Park is open daily from 10 a.m. to 6 p.m. Tickets are at 39,000 won for adults and children.
Load up on natural skincare at Innisfree's flagship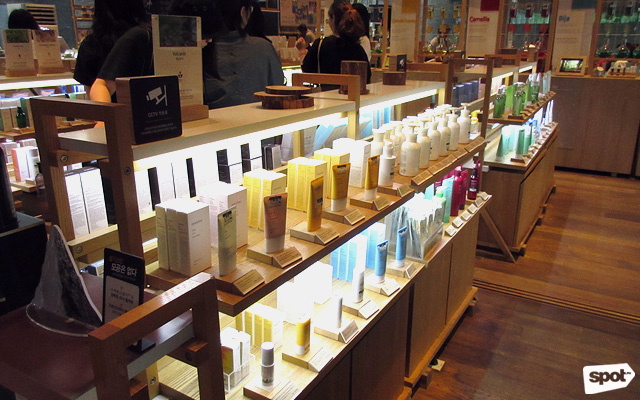 ADVERTISEMENT - CONTINUE READING BELOW
Any skincare aficionado would know that Innisfree is one of the most famous brands in K-beauty, and that their natural ingredients are sourced from Jeju island. Their flagship store here carries products exclusively available in Jeju like essential oils and skin mists, and shoppers can make their own soaps or bubble bombs. There's also a Green Café connected to the store, so you can take a snack break after stocking up on skincare supplies.
Innisfree Jeju House is at 23 Sinhwayeoksa-ro, Andeok-myeon, Seogwipo, Jeju. It is open daily from 9 a.m. to 6 p.m.
Get the lowdown on tea at Osulloc Tea Museum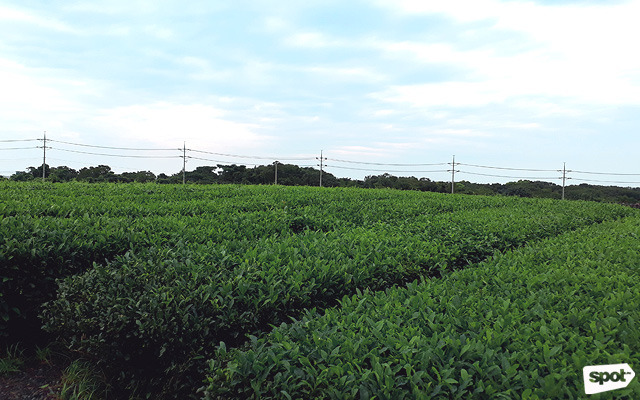 ADVERTISEMENT - CONTINUE READING BELOW
Opened in 2001, the Osulloc Tea Museum was designed to be an introduction to Korean tea culture. Visitors can watch how tea leaves are produced by hand, or book in advance to take a class on the different kinds of green tea and how to properly brew them. There's also a large retail area where you can browse through a dizzying selection of teas in gift-worthy packaging, and a café that makes all sorts of green-tea based drinks and pastries. Pro tip: Go for the Green Tea Ice Cream, a creamy soft-serve made with locally sourced premium green tea.
Osulloc Tea Museum is at 15 Sinhwayeoksa-ro, Andeok-myeon, Seogwipo-si, Jeju. It is open daily from 9 a.m. to 6 p.m. Admission is free.
Hike for a spectacular view and hunt for a cool café at Udo Island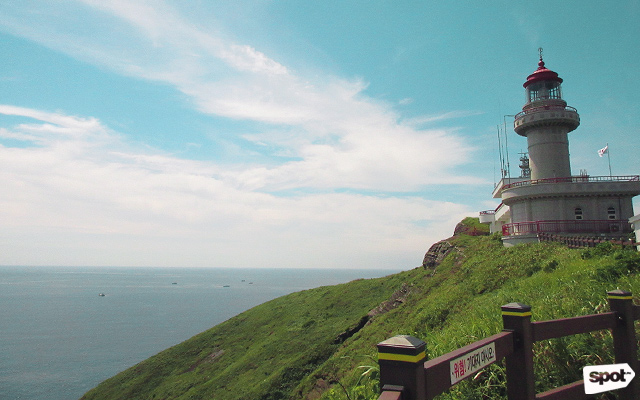 ADVERTISEMENT - CONTINUE READING BELOW
It might sound weird to suggest that you take a ferry to an even smaller island from a small island, but hear us out. Udo Island, off the eastern coast of Jeju, attracts plenty of tourists for its beaches, but if you're up for a hike and a bit of a climb, you'll get a dramatic view of lush rural landscapes and blue waters from the Udo Lighthouse on Udobong Peak—it's about 133 meters (or 433 feet) high.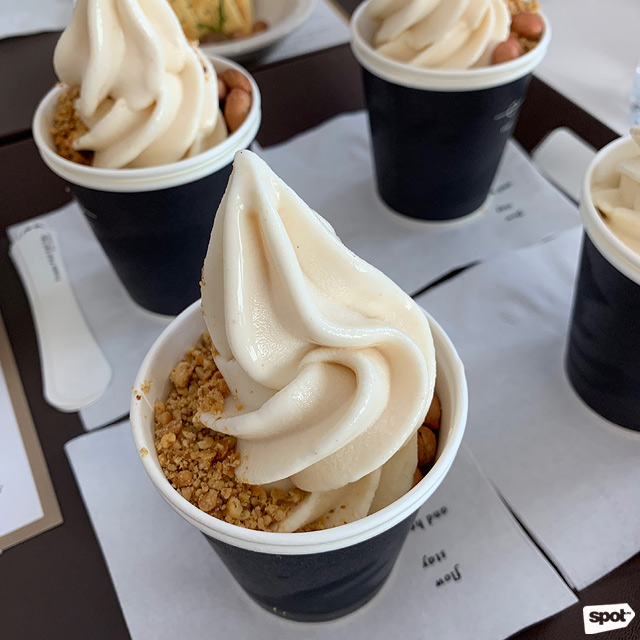 ADVERTISEMENT - CONTINUE READING BELOW
After all that exercise, take the island shuttle bus or rent a bike and look for Blanc Rocher, a minimalist café so pretty you'll want to stay all day. Try their peanut-flavored ice cream and savor the view from the café's panoramic windows. 

Blanc Rocher is at 712-1 Yeonpyeong-ri, Udo-myeon, Jeju-si, Jeju. It is open daily from 11 a.m. to 5 p.m. Round-trip ferry rides to Udo Island start at 8,500 won for adults. 
Fill your need for speed at 9.81 Park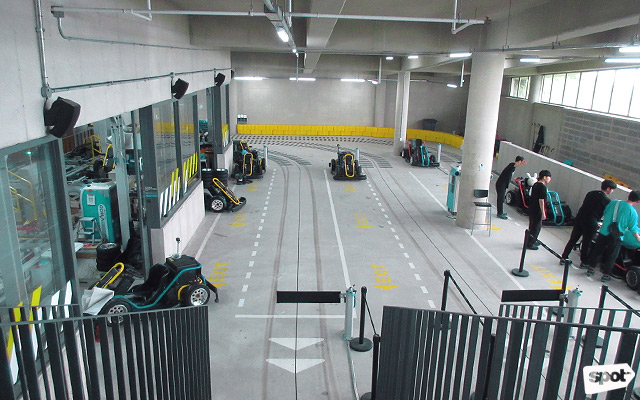 ADVERTISEMENT - CONTINUE READING BELOW
The kid in you will get a rush out of this go-kart park, where your speed is dictated only by gravity—and how hard you step on the brakes. Opened in late 2018, 9.81 Park got its name from the rate of gravitational acceleration, which is 9.8 m/s2. The park has three types of karts or "racers," with maximum speeds ranging from 35 to 60 km/h. You can choose from four different courses, depending on skill level.
9.81 Park is at 880-24 Cheondeok-ro, Aewol-eup, Jeju-si, Jeju. It is open daily from 10 a.m. to 6 p.m. (last check-in at 5:40 p.m.), subject to change depending on the weather. A single round is priced at 18,000 won. 
Go tangerine picking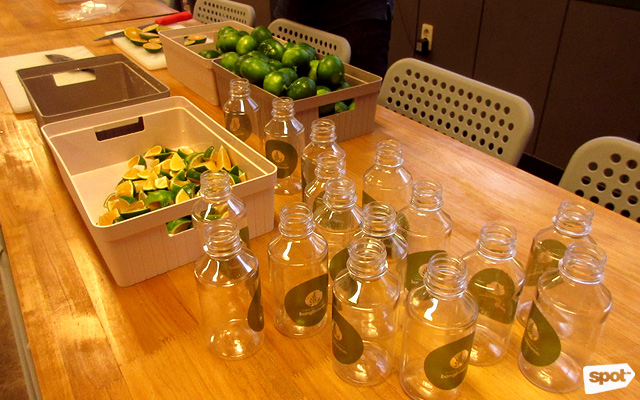 ADVERTISEMENT - CONTINUE READING BELOW
Expansive orchards have been growing tangerines in Jeju since the 13th century, and today they're just as prevalent. Jeju tangerines are known for being sweeter than the typical tangerine with relatively thinner rinds, and at places like the Banglimwon botanic garden, you can pick as many of them as you want and then turn them into juice or an all-natural face mask.
Banglimwon is at 864 Yonggeum Road, Hangyeong-myeon, Jeju. It is open daily from 9 a.m. to 6 p.m. 
Have your fill of fresh seafood, with a view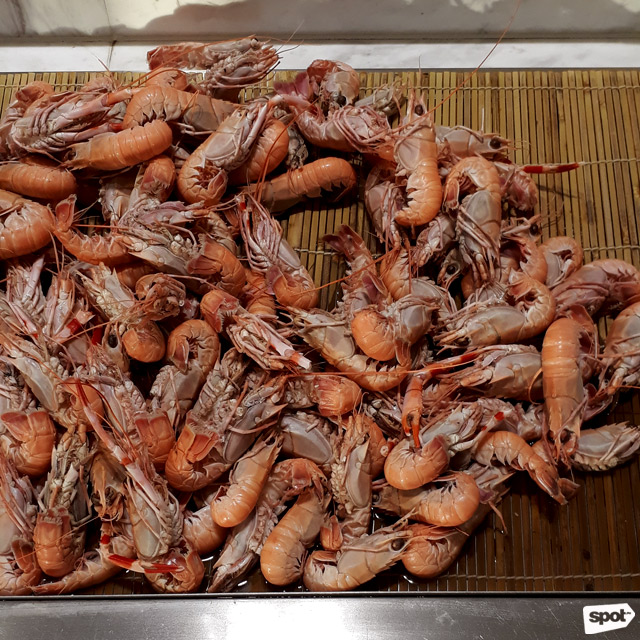 ADVERTISEMENT - CONTINUE READING BELOW
Small mountains of local seafood like abalone and lobster are the main event at El Marino Buffet, located south of the island. Plan your strategy—you can indulge in fresh sushi, grilled beef, Korean-style ribs, and more while savoring the restaurant's panoramic view of the sea and sunset. If you've got a whole afternoon to kill before dinner, the buffet is within the Pacific Land complex, and there are yacht tours available. Public tours start at 40,000 won per adult for 30 minutes.
El Marino Buffet is at Pacific Land, 154-17 Jungmungwangwang-ro, Seogwipo-si, Jeju. Lunch buffet, from 12 noon to 3 p.m., starts at 35,000 won/adult, dinner buffet, from 5:30 p.m. to 9:30 p.m., starts at 59,000 won/adult.
Check out a UNESCO World Heritage site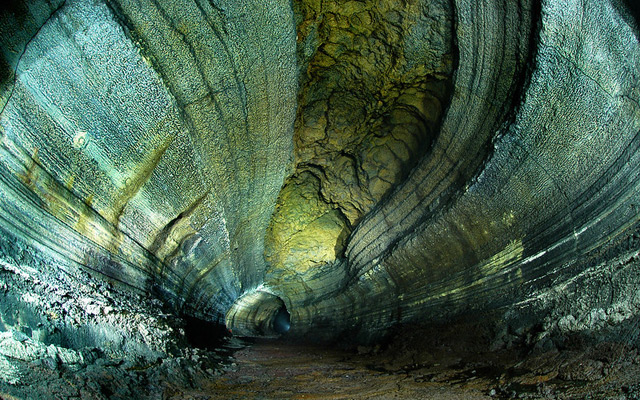 ADVERTISEMENT - CONTINUE READING BELOW
The Geomunoreum Lava Tube system is a series of caves, formed when the Geomunoreum volcano erupted between 200 and 300 thousand years ago. The system is considered the finest example of lava tubes in the world because of its multi-colored, multi-layered carbonate deposits aside from other striking features that include stalactites, stalagmites, and cave corals. It was inscribed in the UNESCO World Heritage list in 2007.
Manjanggul Lava Tube, the largest in the system, is at 182 Manjanggul-gil, Gujwa-eup, Jeju-si, Jeju-do. It is open daily from 9 a.m. to 6 p.m. Entrance fee for adults is at 2,000 won.
Filipinos do not require a visa when flying directly to Jeju. For inquiries about group tours to the island, contact Rakso Travel at 8651-9000, drop by their office at 3/F Rico Building, 112 Aguirre Street, Legazpi Village, Makati City, or e-mail support@raksotravel.com.
Share this story with your friends!
---
Help us make Spot.ph better!
Take the short survey
More Videos You Can Watch
Load More Stories