(SPOT.ph) Tokyo in Japan can be quite an intimidating city to visit. Even if you set aside the language barrier, this mega-metropolis' sheer size and frenetic vibe can make even the most experienced of travelers overwhelmed. Now, you can't really explore everything Tokyo has to offer in one day, here's a list of not-so-typical things to do in this fast-paced, easy-to-love city.
Also read:
10 Places to Visit in Tokyo With Your BFFs
10 Places in Tokyo for the Artsy Traveler
10 Must-Visit Spots in Tokyo for the Foodie
10 Cool Things to Do in Osaka in One Day
Here are the best things to see and do in Tokyo, Japan if you only have 24 hours:
Grab sushi for breakfast at the Tsukiji Outer Market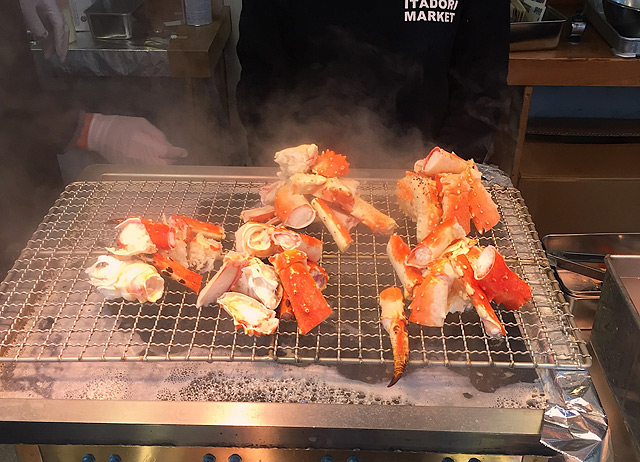 ADVERTISEMENT - CONTINUE READING BELOW
Kickstart your day by waking up just before dawn and heading over to the Tsukiji Outer Market. Being early will help ensure you a spot at the market's most famous sushi places like Sushi Zanmai, Sushi Dai, and Daiwa Zushi, where omakase sets can run you around 2,000 to 3,000 yen. Lines can get long, so it's best to arrive early. 
If you're not much of an early riser though, Tsukiji is also home to dozens of food stalls. Take your pick from buttery grilled scallops, silky and sweet tamagoyaki, or kaisen-don, customizable rice bowls topped with freshly caught seafood. 
Tsukiji Outer Market is at 4 Chome-16-2 Tsukiji, Chuo City. Operating hours vary per shop. 
Take a stroll at Hamarikyu Gardens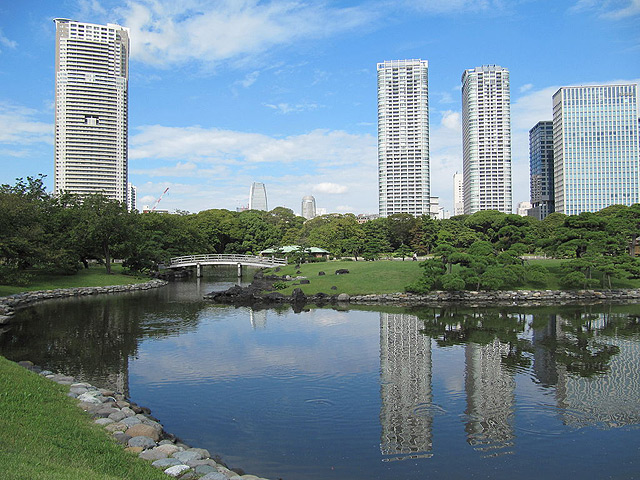 ADVERTISEMENT - CONTINUE READING BELOW
Recommended Videos
After a hearty breakfast, take a walk to the scenic Hamarikyu Gardens. This park, which was once the family garden of the Tokugawa Shogun, is designated as one of Tokyo's special historic sites. 
Built around a central pond, this park is a delight to see during the spring months, as it's surrounded by tons of plum blossom and cherry blossom trees. It's also a sight to behold in autumn, thanks to the foliage. At the center of the pond is an old teahouse, where you can unwind and experience a traditional tea ceremony and snack on Japanese sweets. 
Hamarikyu Gardens is at 1–1, Hama Rikyu-teien, Chuo City. It is open from 9 a.m. to 5 p.m. daily (except from December 29 to January 1). 
Learn more about Tokyo's history at the Edo-Tokyo Museum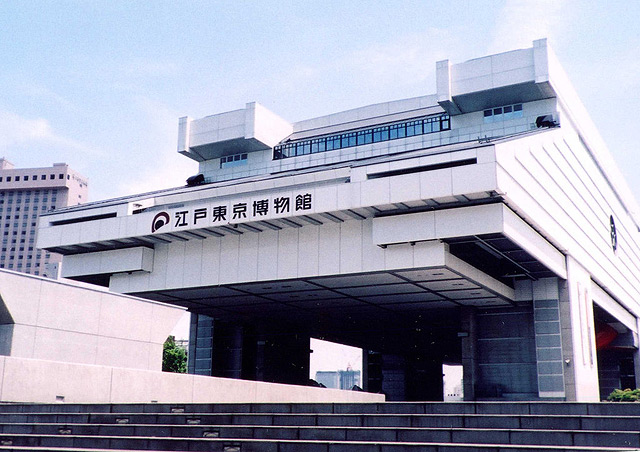 ADVERTISEMENT - CONTINUE READING BELOW
Much like Rome, Tokyo wasn't built in a day. After spending your morning at the Hamarikyu Gardens, take the subway to visit the Edo-Tokyo Museum in the Ryogoku district. 
Housed in a building that's said to be modeled after an elevated-floor type warehouse, this museum covers everything about the city's history, starting from the Edo period during the early 17th century, all the way up to modern times. The museum is known for its use of interactive exhibits, which allows visitors to take photos with replicas of Edo-period toilets and post-World War II apartments. 
Also nearby is Tokyo's famous Sumo Stadium. If you get to the area before 10 a.m., you might just catch a glimpse of sumo wrestlers practicing for their big matches. 
Edo-Tokyo Museum is at 1 Chome-4-1 Yokoami, Sumida City. It is open from Tuesday to Friday, from 9:30 a.m. to 5:30 p.m.; and every Saturday, from 9:30 a.m. to 7:30 p.m. Adults have an entrance fee of 600 yen while children can enter for free. 
ADVERTISEMENT - CONTINUE READING BELOW
Get a lucky charm for your electronic goods at the Kanda Myojin Shrine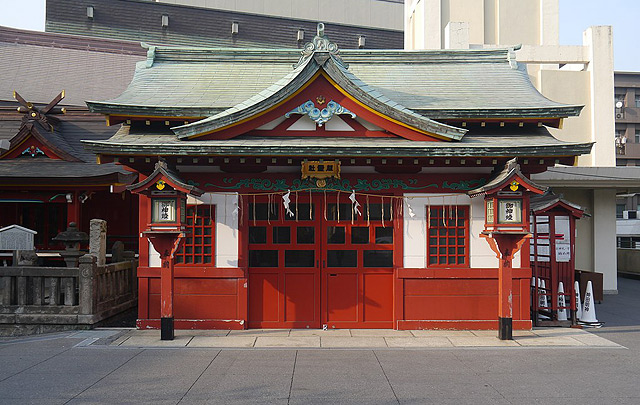 After taking in old Tokyo, it's time to explore the modern side of the city. Take the train to Akihabara, known to be the world's otaku capital as it's home to anime shops and retro gaming stores. While you can spend hours gawking at the district's neon-lit buildings, walk a bit further and you'll find yourself at a thousand-year-old Shinto shrine called Kanda Myojin. 
ADVERTISEMENT - CONTINUE READING BELOW
Thousands of techies and IT professionals make the trek to the Kanda Myojin Shrine every year, due to its quirky mix of tradition and tech. It's also become a popular spot to buy talismans that reportedly grant protection to electronic goods. So if you're superstitious or just want to see where modern and traditional Tokyo intersects, then this place is worth a visit. 
Kanda Myojin Shrine is at 2-16-2 Sotokanda, Chiyoda City. It is open daily from 9 a.m. to 5 p.m. 
Explore regional cuisines at Japan Gourmet Street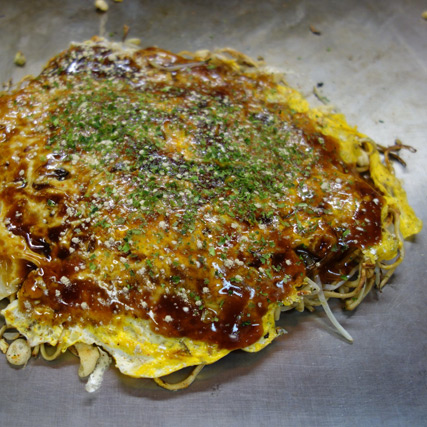 ADVERTISEMENT - CONTINUE READING BELOW
For lunch, take the train to Tokyo Station and dine at the Nippon Gourmet Kaido, which translates to Japan Gourmet Street. This underground section is where you can immerse yourself in the various regional cuisines that Japan has to offer. Take your pick from Hiroshima okonomiyaki, traditional hot pot from Kyushu, charcoal-grilled beef tongue from Sendai, and Chinese-inspired dumplings from Yokohama. Even if Tokyo is the only city on your Japan itinerary, you have the option to explore other parts of the country through their food. 
Japan Gourmet Street is at First Avenue Tokyo Station B1, 9-1 Marunouchi, Chiyoda City. It is open daily from 10 a.m. to 11 p.m. 
Shop for kawaii things at Tokyo Character Street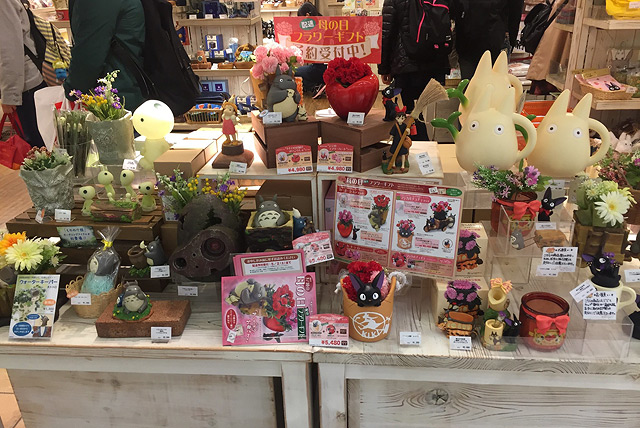 ADVERTISEMENT - CONTINUE READING BELOW
After a hearty lunch, the best way to burn off all those calories is to go shopping.  If you're a fan of all things kawaii, you wouldn't have to go far. Right inside Tokyo Station is an underground labyrinth of 21 stores, each themed around a specific cartoon character or mascot. You can find all sorts of kawaii stuff here, from Hello Kitty towels to Winnie the Pooh jigsaw puzzles. 
Tokyo Character Street is at B1 First Avenue Tokyo Station, 1-9-1 Marunouchi, Chiyoda City. It is open daily from 10 a.m. to 8:30 p.m. 
Catch views of the Tokyo skyline at the Bunkyo Civic Center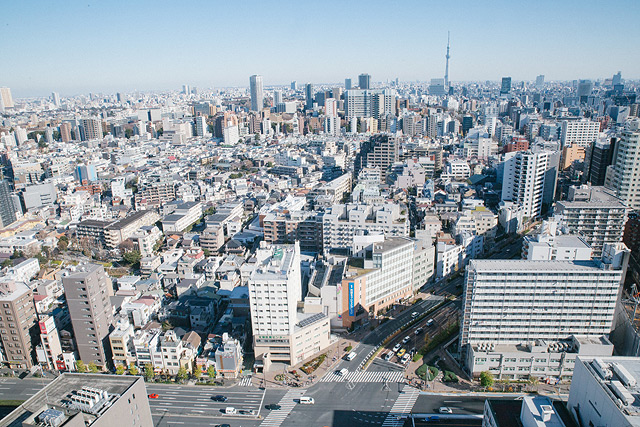 ADVERTISEMENT - CONTINUE READING BELOW
After spending most of the afternoon underground, you're probably looking for some sunshine. Take the train from Tokyo Station to Korakuen Station and walk to the Bunkyo Civic Center, which is home to an observation deck on the 25th floor. Although this observation deck isn't as grand as the Tokyo Skytree and Tokyo Tower, it still offers impressive views of the city's skyline, complete with Mt. Fuji peeking behind the skyscrapers, thanks to its central location. Plus, entrance is free. 
Bunkyo Civic Center is at 1 Chome-16-21 Kasuga, Bunkyo City. It is open daily from 9 a.m. to 8:30 p.m. 
Grab a bowl of ramen at Ramen Takahashi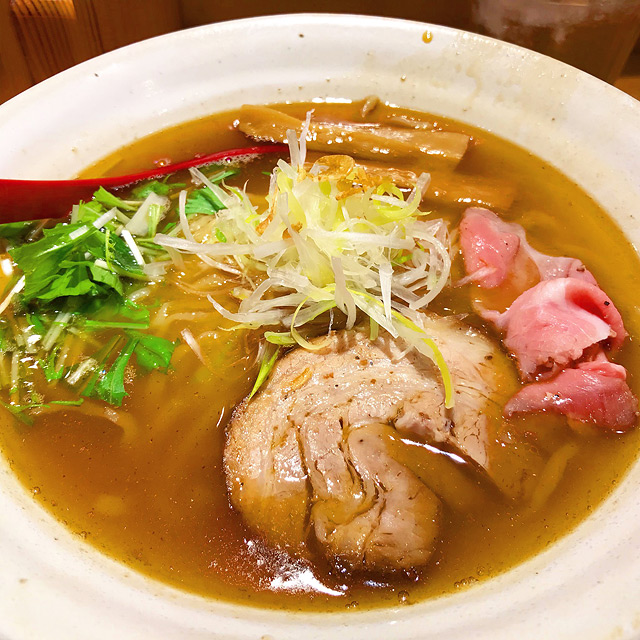 ADVERTISEMENT - CONTINUE READING BELOW
There's nothing like a bowl of hot ramen after a long day of sightseeing. After taking in the views at the Bunkyo Civic Center, take a train to Shinjuku station and make a beeline for Ramen Takahashi. This local favorite makes their ramen with grilled flying fish stock, lending a completely unique umami taste to their broth. It also comes with silky homemade noodles. If you somehow manage to still have broth leftover, pour it over some rice for some makeshift chazuke (tea rice). 
Ramen Takahashi is at 1F KK Building, 1-27-3 Kabukicho, Shinjuku. It is open daily from 11 a.m. to 5 a.m. 
Go for a nightcap at the Open Book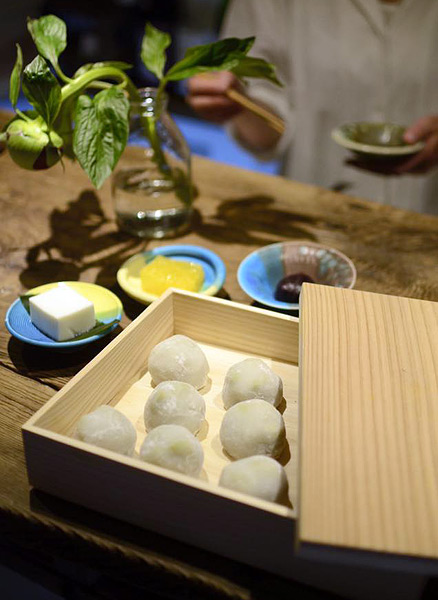 ADVERTISEMENT - CONTINUE READING BELOW
If you're looking for a place to unwind after that steaming bowl of ramen, head on over to the Open Book, a standing bar located in Shinjuku's famous Golden Gai. Owned by the grandson of award-winning Japanese author Komimasa Tanasa, this bar features an impressive collection of literature and one of the best lemon sours in the city. Books and booze seems like the most unlikely of pairings, but the Open Book makes it work. 
The Open Book is at Golden Gai 5-Ban Gai, 1-1-6 Kabukicho, Shinjuku-ku. It is open from Monday to Saturday, from 7 p.m. to 1:30 a.m.
Take a dip at Thermae-yu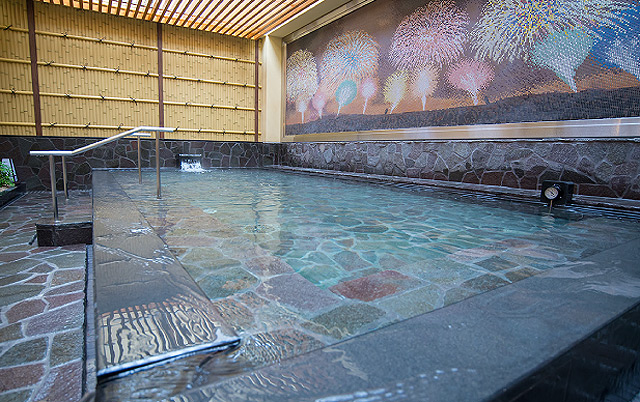 ADVERTISEMENT - CONTINUE READING BELOW
If you need a little bit of relaxation before calling it a day, take a dip at Thermae-yu, a hot spring that's located just a few meters away from Golden Gai. Fashioned after the baths of ancient Rome, this spa also features different kinds of saunas, a salon, body scrubs, and even a lounge that comes with a café, bar, and restaurant. 
Thermae-yu is at 1-1-2 Kabukicho, Shinjuku-ku. It is open daily from 11 a.m. to 9 a.m. 
Share this story with your friends!
---
Help us make Spot.ph better!
Take the short survey
Load More Stories