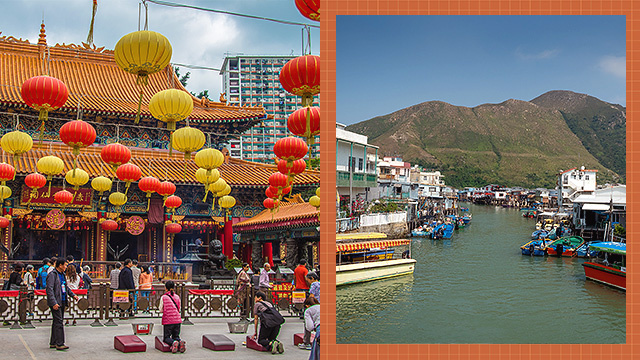 (SPOT.ph) If you think Hong Kong is all about shopping and nightlife, then think again. There are always new places to explore no matter how many times you've visited this city before. And we're sure you're familiar with the fact that when you and your date venture out of your comfort zone and try different activities, you discover something new about each other in the process. So put the two together! Visit the lesser-known temples, go to a museum to learn more about the history of the place, or experience life at a traditional fishing village. You can also get out of the crowded city and hike in the mountains, ride a boat, or swim at the beach. No matter what you decide to do, you'll have double the fun when you share the experience with your loved one.
Also read:
10 Places to Visit in Taipei for Couples
10 Romantic Things to Do in Kuala Lumpur for Newlyweds
10 Places to Visit in Seoul With Your Significant Other
ADVERTISEMENT - CONTINUE READING BELOW
Here are romantic places to visit in Hong Kong:
Wong Tai Sin Temple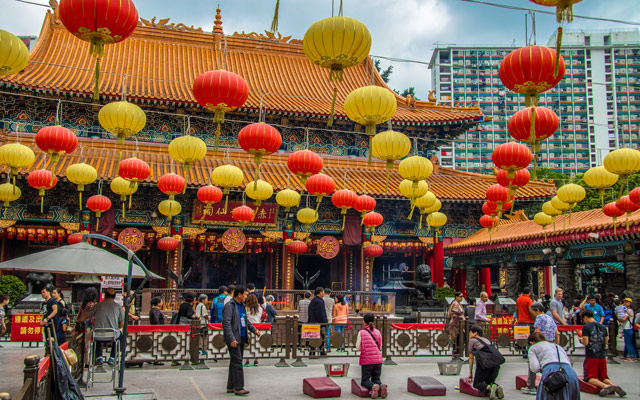 Have you ever wondered what the future holds for you and your significant other? Visit the Wong Tai Sin Temple where you can shake some bamboo fortune sticks out of a box and have them interpreted by a fortune teller. If divination isn't your thing, you can still say a prayer and admire the traditional temple architecture with its golden roof, red pillars, and intricate carvings. If the crowds become too overwhelming, take a stroll and contemplate your future in the Good Wish Garden, a lovely area with pavilions, bridges, and a fish pond located right next to the temple.
ADVERTISEMENT - CONTINUE READING BELOW
Recommended Videos
Wong Tai Sin Temple is located at 2 Chuk Yuen Village, Wong Tai Sin, Kowloon. Opening hours are from 7 a.m. to 5 p.m. daily. Entrance is free.
Hong Kong Museum of History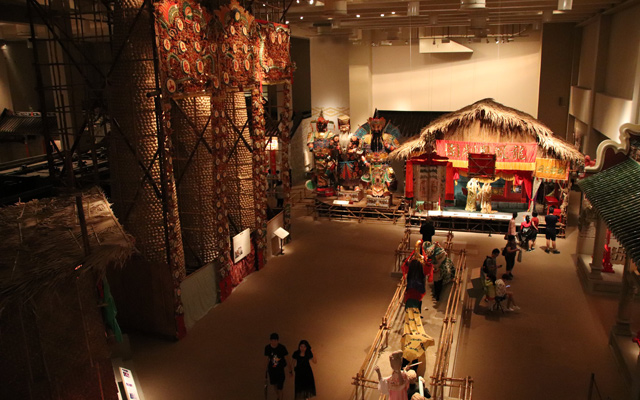 Have you ever wondered how Hong Kong transformed from a simple fishing village into a major financial district? Check out the Hong Kong Story, a permanent exhibition to learn more about the city's past. Comprised of eight galleries, the exhibition contains detailed dioramas and multimedia shows that highlight the region's folk culture and historical development over 400 million years. After this tour, you and your date are sure to have plenty to talk about over dinner. The museum also has special exhibitions from different countries, as well as virtual exhibitions you can view on their website. 
ADVERTISEMENT - CONTINUE READING BELOW
The Hong Kong Museum of History is located at 100 Chatham Road South, Tsim Sha Tsui, Kowloon. Opening hours are from 10 a.m. to 6 p.m., from Wednesday to Monday. Entrance fee is at H.K. $10. 
Tai O Fishing Village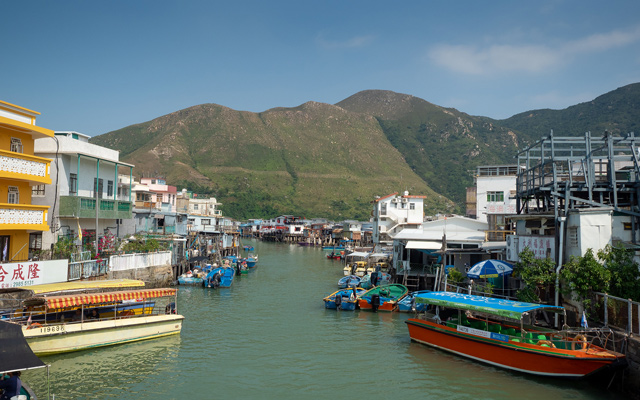 Step back in time and get a glimpse of Southern China's old fishing culture at Tai O Fishing Village, also known as the "Venice of the Orient." First, go on a 20-minute boat ride to get a close-up look at traditional Chinese stilt houses. Then, walk along the Fu Shan viewing point where you can see beautiful vistas of the sea and the surrounding landscape—it's also a great spot for couple selfies. Finally, stroll through the Tai O market to buy some dried seafood and local delicacies (the egg waffles are a must-try!). If you have more time, you can take a special boat tour to see the Chinese white dolphins frolicking in their natural habitat. 
ADVERTISEMENT - CONTINUE READING BELOW
Tai O Fishing Village is located in Tai O, Lantau Island. 
Happy Valley Racecourse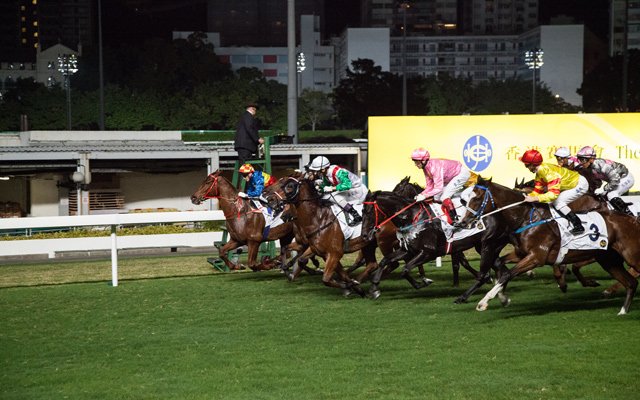 Visit the Happy Valley Racecourse on a Happy Wednesday and get ready to have a fun night out with your date. Whether or not you're a horse racing fan, you'll find lots to see and do at the race track. Grab a bite at one of the many food stalls and have a beer while listening to live bands perform. Once the race starts, you'll get swept up in the energy of the crowd as spectators cheer for their favorite jockeys and Thoroughbreds. If you're interested to learn more about the history of the racetrack and the anatomy of a perfect racehorse, check out the Hong Kong Racing Museum, where you'll also find a gift shop and a small cinema. 
ADVERTISEMENT - CONTINUE READING BELOW
The Happy Valley Racecourse and Hong Kong Racing Museum are located at 2 Sports Road, Happy Valley, Hong Kong Island. The museum is open from Monday to Sunday, 12 noon to 7 p.m. Admission is free. Racecourse gates open at 5:15 p.m. and the first race starts at 7:15 p.m. every Wednesday, Saturday, and Sunday. The regular racing season begins in September and ends in June. Admission fee is at H.K. $10.
K11 Musea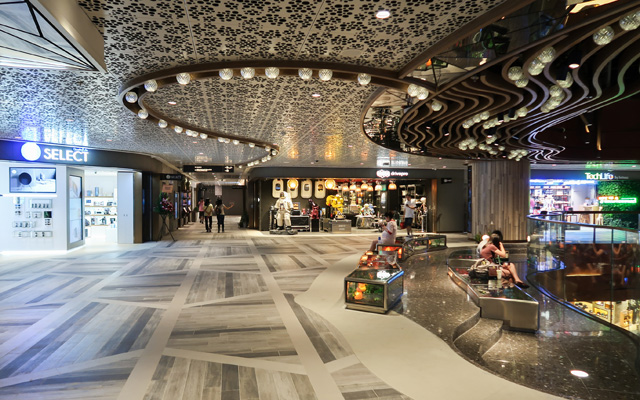 ADVERTISEMENT - CONTINUE READING BELOW
Inspired by the Muses of Greek mythology, K11 Musea is both a cultural and retail destination that will inspire you to unleash your creativity. Admire the world-class contemporary artworks on display or attend a workshop or two to learn new skills. They've got everything from weaving and necklace-making, to origami and tattoo art. Walk through the Nature Discovery Park, Hong Kong's first urban biodiversity museum, to see a variety of rare plants, butterflies, and an aquarium. Reconnect with your inner child at the Donut Playhouse, home of the three-storey Happy Mega Slide. Of course, the mall has a lot of retail shops and restaurants too so you can eat and shop to your hearts' content. 
K11 Musea is located at 18 Salisbury Road, Tsim Sha Tsui. Opening hours are from 10 a.m. to 10 p.m. daily.
Lamma Island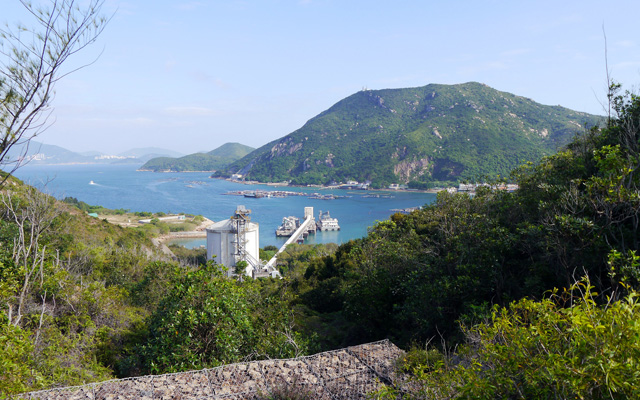 ADVERTISEMENT - CONTINUE READING BELOW
Enjoy a laid-back day with your significant other on Hong Kong's third largest island. You can reach Lamma via a 40-minute ferry ride from the city, but there is no public transportation on the island itself so the only way to explore it is by walking or renting a bicycle. There's no need for a packed itinerary in this place—feel free to go wherever your feet may take you, whether it's kayaking, hiking, or lounging by the beach. Be sure to check out the Bookworm Café, a secondhand bookshop-slash-restaurant that serves organic vegetarian fare. 
Lamma Island is accessible via a ferry from Central Pier 4 on Hong Kong Island. Ferries run every 20 to 30 minutes. You can choose a ferry bound for either of the two main villages, Sok Kwu Wan or Yeung Shue Wan. 
10,000 Buddhas Monastery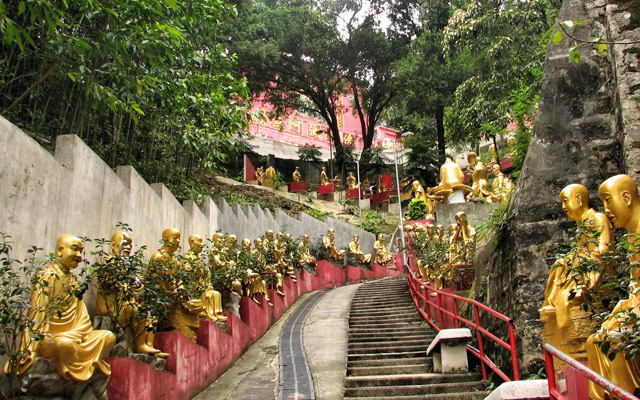 ADVERTISEMENT - CONTINUE READING BELOW
Statues of the Buddha can be found all over Hong Kong, but in this monastery, you'll see the Buddha like you've never seen it before. Pay close attention to the life-sized, gold-painted figures as you go up the steps leading to the monastery on top of a hill. You'll find Buddhas with different facial expressions, Buddhas with mustaches, even a Buddha with arms coming out of his eyes! You and your date can make a game out of it by trying to spot the most unique-looking ones. Make sure to go all the way up to the main courtyard to see the nine-story pagoda, as well as the main hall filled with 13,000 tiny Buddhas. Another bonus? You'll get a panoramic view of Sha Tin and the surrounding mountains. 
The 10,000 Buddhas Monastery is located at 221 Pai Tau Village, Sha Tin. Opening hours are from 9 a.m. to 5 p.m. daily. Entrance is free. 
ADVERTISEMENT - CONTINUE READING BELOW
Yuen Po Street Bird Garden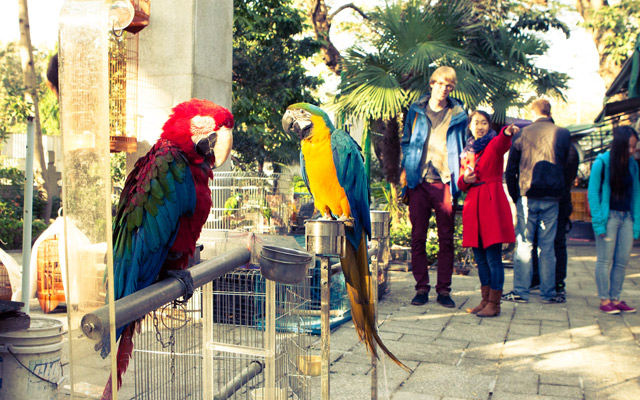 Hey, lovebirds! You and your date should check out the Yuen Po Street Bird Garden, a traditional Chinese-style garden filled with colorful parrots, canaries, and other exotic birds. The market has lots of birds for sale, but you'll also see locals taking their feathered friends out for a "walk." You probably won't be able to take the birds home, but it's nice to go around while listening to them chirp, seeing them munch on crickets and grasshoppers, and admiring their handcrafted bamboo cages. And if you've got your own pet bird at home, you can buy toys, feeders, decorations, and other bird-care-related items. Once you've enjoyed the company of the birds, check out the Mongkok Flower Market next door—and buy your date a bouquet of their favorite flowers. 
ADVERTISEMENT - CONTINUE READING BELOW
The Bird Garden is located at Yuen Po Street, Prince Edward, Kowloon. Opening hours are from 7 a.m. to 8 p.m. daily. Admission is free. 
Jumbo Kingdom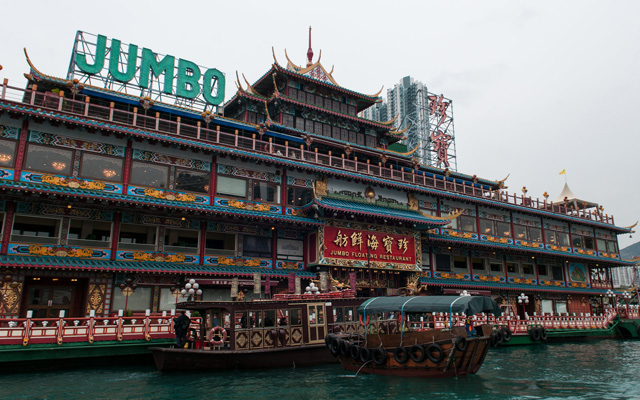 This 79-meter long floating restaurant is one of Hong Kong's most iconic landmarks. Established in 1976, Jumbo Kingdom is known for its fresh seafood (which arrives every morning on a fishing boat), tasty dim sum, and other Cantonese dishes. Take your date out here for a hearty lunch or drink some cocktails in the late afternoon to enjoy the sunset view. The restaurant décor resembles a Chinese imperial palace—and Her Majesty Queen Elizabeth II herself has dined here—so you'll definitely feel like royalty. The lavishly decorated ship is chock full of Instagram-worthy corners so make sure to take lots of photos too. 
ADVERTISEMENT - CONTINUE READING BELOW
Jumbo Kingdom is located at Shum Wan Pier Drive, Wong Chuk Hang, Aberdeen. Operating hours are from 11 a.m. to 11:30 p.m. daily. A free shuttle ferry is available from Aberdeen Promenade Pier or Wong Chuk Hang Shum Wan Pier. 
Dragon's Back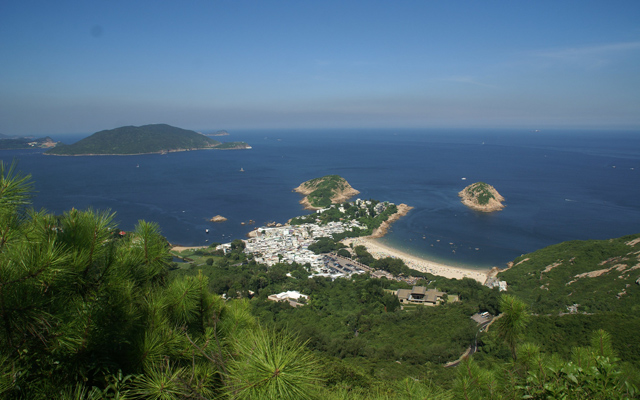 Escape the city and go on a hike along the Dragon's Back, one of Hong Kong's most popular hiking trails. You'll see how it got its name when you reach the lookout point—the trail looks like the spine of a sleeping dragon. This three-hour hike will reward you with amazing 360-degree views of southern Hong Kong Island. (Pro tip: Bring your own water and light snacks on the trail—and wear comfy shoes!) End your hike on Big Wave Bay, where you and your date can take a refreshing dip, surf the waves, or have a picnic at the beach. 
ADVERTISEMENT - CONTINUE READING BELOW
To get to the trail, take the MTR to Shau Kei Wan Station, get out at Exit A, and catch Bus No. 9 to the Dragon's Back trail head. From Big Wave Bay, you can ride the Mini Red Bus to go back to Shau Kei Wan Station. 
Share this story with your friends!
---
Help us make Spot.ph better!
Take the short survey
Load More Stories