(SPOT.ph) From rom-coms to documentaries, Netflix's treasure trove of content portraying diverse LGBTQ+ characters has grown in the last few years, both from the streaming giant's original series and licensed shows. We followed transgender woman Sophia Burset in Orange is the New Black, queer teens Ani and Raven in Tales of the City, and Hannah Gadsby in her two stand-up comedy specials. Everyone has a favorite character or a shocking plot twist, including Filipino queer artists Jethro Ian Lacson and Sai, who both think that LGBTQ+ portrayal in Netflix shows advanced queer visibility in mainstream media. 
"Seeing nuanced, multi-layered queer characters on platforms such as Netflix is an immense validation," Jethro tells SPOT.ph in an e-mail correspondence. The 23-year-old graphic designer, who identifies as queer, added that shows with LGBTQ+ representation "make you feel like you matter, that the stories you tell are worth listening to. And you are not alone."
ADVERTISEMENT - CONTINUE READING BELOW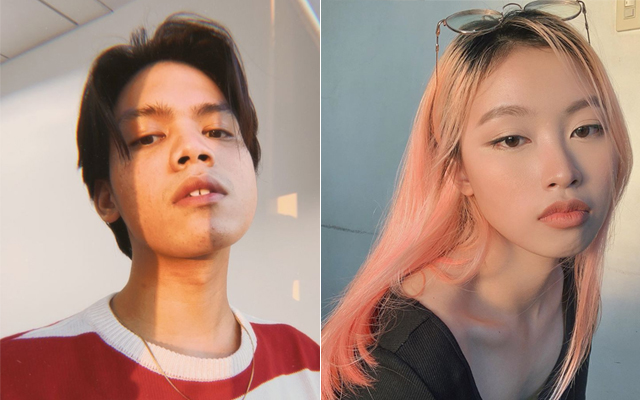 "Seeing ourselves being represented authentically helps a lot when we're trying to learn to accept ourselves," Sai, who identifies as bisexual, says. She shares that growing up in a traditional family and a Catholic school wasn't exactly a helpful environment for queer individuals. "There was no one that could show that what I am is okay." It wasn't until college that she was introduced to fellow queer people and shows that had LGBTQ+ representation. "I started being comfortable with accepting and loving myself," the 21-year-old storybook illustrator adds.
ADVERTISEMENT - CONTINUE READING BELOW
Recommended Videos
For Pride Month, Netflix collaborated with the two artists for a series of reimagined portraits of their favorite LGBTQ+ characters on the platform. The stunning works, of course, showcase Jethro's and Sai's individual styles and chosen media: digital painting for him, and brightly colored illustrations made using Procreate for her. 
The series is not far from Jethro's usual works, which are mostly portraiture and fan art. "I have always been fascinated with likenesses and how you can interpret people through doing a portrait of them. It is also exciting to do concepts around portraits, and play around elements like you are building a collage," he says. 
Check out Jethro and Sai's amazing pieces:
Jethro's Favorite LGBTQ+ Characters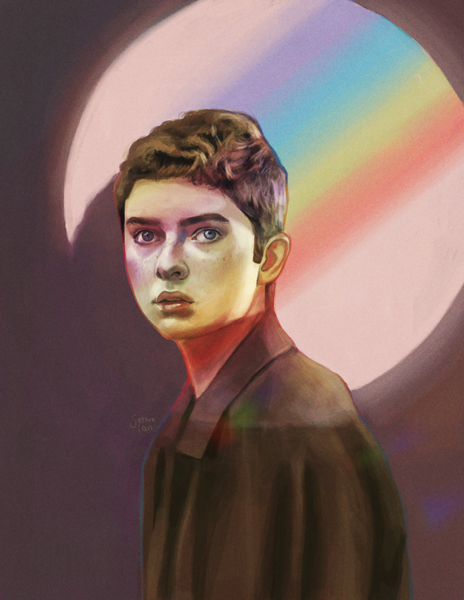 ADVERTISEMENT - CONTINUE READING BELOW
"I love seeing the representation of a trans man, [Theo], so carefully illustrated in Chilling Adventures of Sabrina. It also opens doors of hope for young trans kids that are watching the show, since this show is loved by teenage and young adult audiences. The character is played by Laclan Watson, who is a non-binary actor, which is huge for representation and opportunities for LGBTQ+ kids."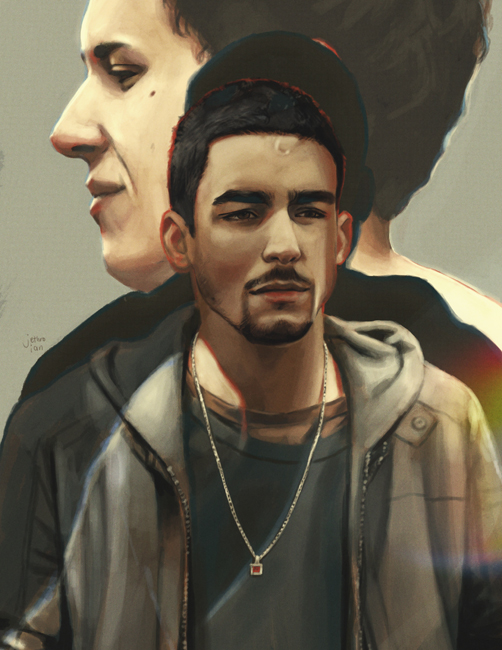 ADVERTISEMENT - CONTINUE READING BELOW
"Watching the relationship [between Omar and Ander] blossom in Elite has been profound. Omar with his religious upbringing, has shown so much strength and resilience in expressing who he is, and who he loves. Amidst the backdrop of high school drama and murder, the romance between these two have provided a pure sense of joy and wish for a love so unconditional."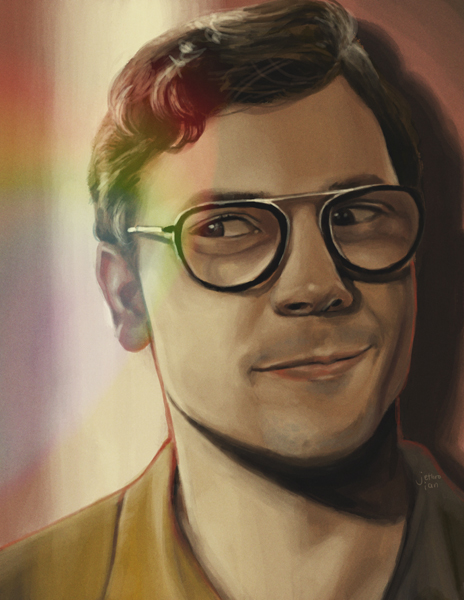 ADVERTISEMENT - CONTINUE READING BELOW
"Every now and then, you come across series that are light and fun, but sometimes prove to be that and more. That is what Special is. Ryan, who has mild cerebral palsy, takes you along a journey of self-acceptance, love, and going after the things you want in life."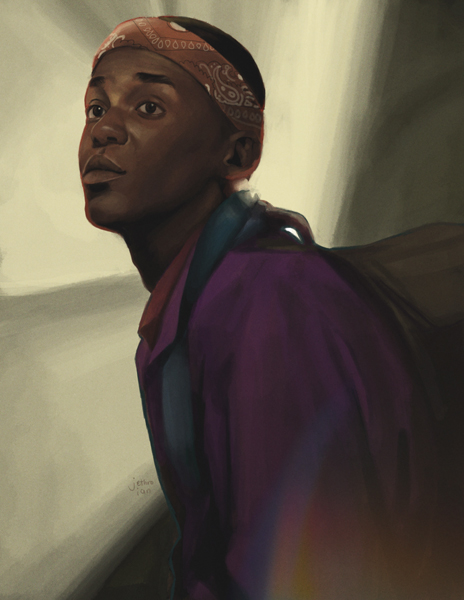 ADVERTISEMENT - CONTINUE READING BELOW
"Seeing Eric's character in Sex Education is such a breath of fresh air as it
completely redefines the trope of 'gay best friend.' His relationship with Otis, his
relationship with his self-expression, and his relationship with some of the characters are so unabashedly unriddled with self-doubt. He continues to be one of the characters that give joy to the show."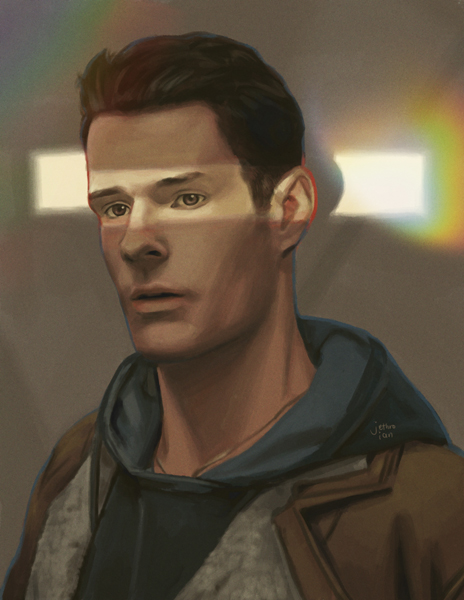 ADVERTISEMENT - CONTINUE READING BELOW
"Watching Adam's character in Sex Education was such a rollercoaster. Having Eric on the other end, who is so sure of himself and his sexuality from day one, we get to see how Adam's journey to realizing his own sexuality unfolds, even if it wasn't something easy to navigate. And that is what it feels like for most of LGBTQ+ individuals who are still uncomfortable in understanding and expressing who they are."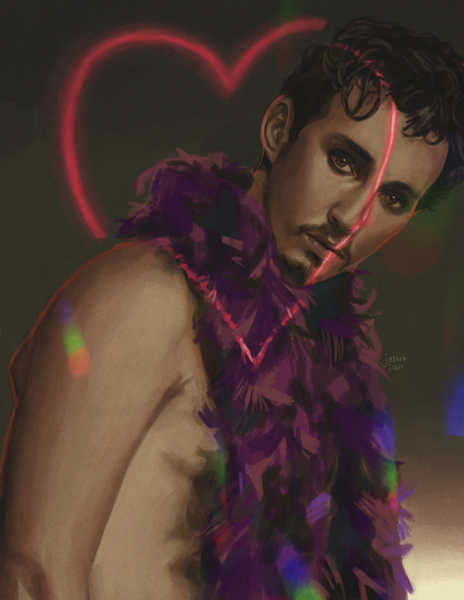 ADVERTISEMENT - CONTINUE READING BELOW
"From all the characters in Umbrella Academy, Klaus proves to be the most sensitive and empathetic character. It is also notable that his sexuality as a pansexual was never a focal point of his story arc, neither was this a source of trauma or self-conflict. This pushes a nuanced queer characterization that defies previous LGBTQ+ roles we often see on TV."
Sai's Favorite LGBTQ+ Characters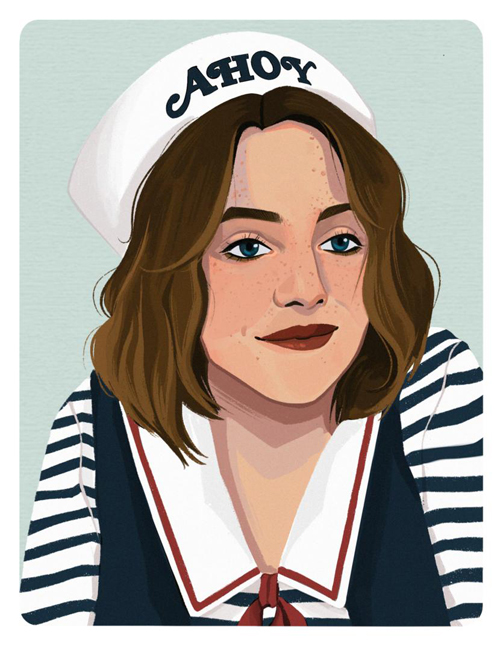 ADVERTISEMENT - CONTINUE READING BELOW
"Robin from Stranger Things is a really cool character, she's an amazing friend and I'm glad that they added her and her LGBTQ+ storyline in the show. I can't wait to see more of her next season."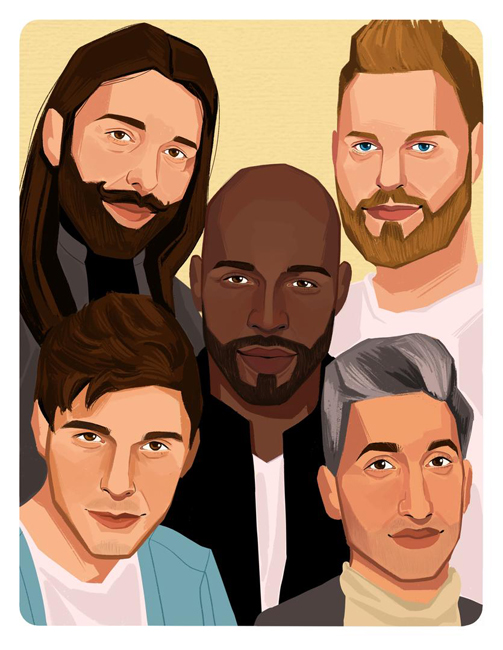 "The Fab 5 are just amazing. Seeing them help people get back up on their feet always inspires me to do good and be kinder towards other people. They also really inspire me to use my skills and talents for the better."
ADVERTISEMENT - CONTINUE READING BELOW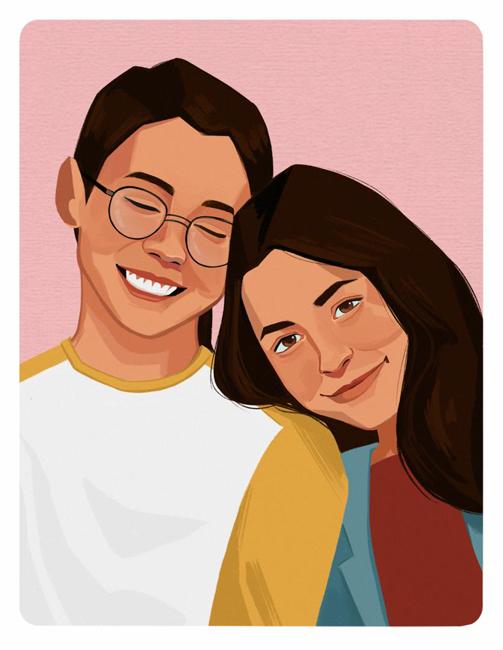 "It was great and really gratifying to see an Asian LGBTQ+ lead in a romance story [like The Half of It]. I also really enjoyed their dynamic, and Ellie and Aster's struggles with religion, race, and family was something I think a lot of us can relate to."
ADVERTISEMENT - CONTINUE READING BELOW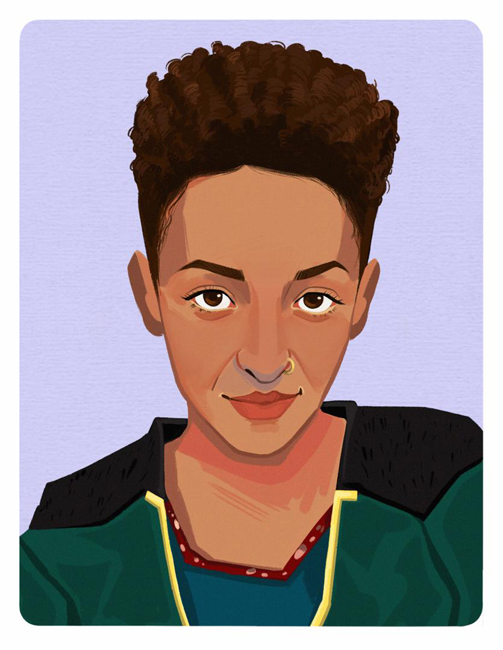 "Ola [from Sex Education] is a really smart and headstrong character and her coming to terms with her gender identity and feelings was amazing to watch."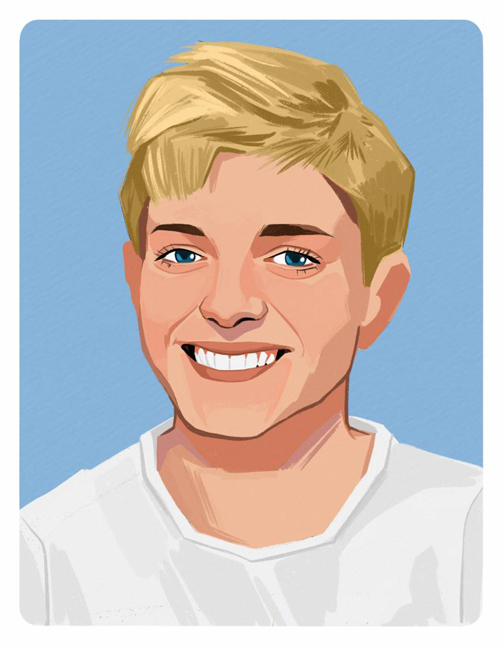 ADVERTISEMENT - CONTINUE READING BELOW
"Mae Martin, [the writer and main character in Feel Good], is really amazing and brave for sharing her past and personal experiences through her craft. It's something that I hope I can also do well in the future."
Apart from coming up with these cool portraitures of LGBTQ+ characters, both Jethro Ian and Sai have always championed Pride in their craft. Sai, for example, often illustrates Sapphic love in her works—most of which you can see in her Instagram account. Her drawings show that there's nothing wrong with it, "and I think this is where representation comes in," she says. 
ADVERTISEMENT - CONTINUE READING BELOW
"It really matters to just be present and to share my own narrative. It is also important to spark conversations and be informed of narratives by fellow queer artists. Art is a powerful tool, as it is a mirror of the society narrated by the artists. Even if art is personal, it is also inherently political," Jethro adds. 
Whether it's visual art or cinema, LGBTQ+ visibility in any platform helps raise awareness, correct misconceptions, and debunk often-offensive stereotypes among members of the community. There's progress, but we still have a long way to go especially in local media where enriching stories and layered characters that go beyond the stereotypical bakla and tomboy are scarce. 
"That is why LGBTQ+ creators should be collaborating, and giving platforms to each other, because as of now, it feels like we only have each other," Jethro concludes. We couldn't agree more.
All images courtesy of Netflix. Illustrations in main image by Jethro Ian Lacson.
ADVERTISEMENT - CONTINUE READING BELOW
Your guide to thriving in
this
strange new world.
Share this story with your friends!
---
Help us make Spot.ph better!
Take the short survey
Load More Stories