(SPOT.ph) There is so much to be excited about at the new MITSUKOSHI BGC, especially for Japanophiles. There is Mitsukoshi Fresh, a supermarket that offers a wide selection of premium Japanese groceries and fresh foods. It comes with a food court that will house restaurants like Mitsuyado Sei-men and CoCo Ichibanya. Some of the shops that are already open are a Daiso branch as well as some Japanese cosmetics and clothing stores.
But foodies and shopaholics don't have all the fun. Bookworms, too, especially those who are into manga and Japanese titles have much in store for them. With the exciting collaboration between Fully Booked and Kinokuniya, lovers of all things Nihon will be delighted to know that half of the bookstore's retail space showcases manga and books in their original Japanese text and English translations. Regular Fully Booked patrons will be equally pleased to know that their usual collection and curation of titles can be expected from the branch.
ADVERTISEMENT - CONTINUE READING BELOW
SPOT.ph went on a tour of the nearly 350-square-meter shop on the second floor of MITSUKOSHI BGC to see what awaits bookworms and lovers of all things Japanese.
Also read:
10 Great Reads About Philippine Mythology
10 Must-Reads to Help You Get Your Sh*t Together in Time for the New Year
Here are cool finds we stumbled upon at Fully Booked MITSUKOSHI BGC:
Manga in Japanese (starts at P499)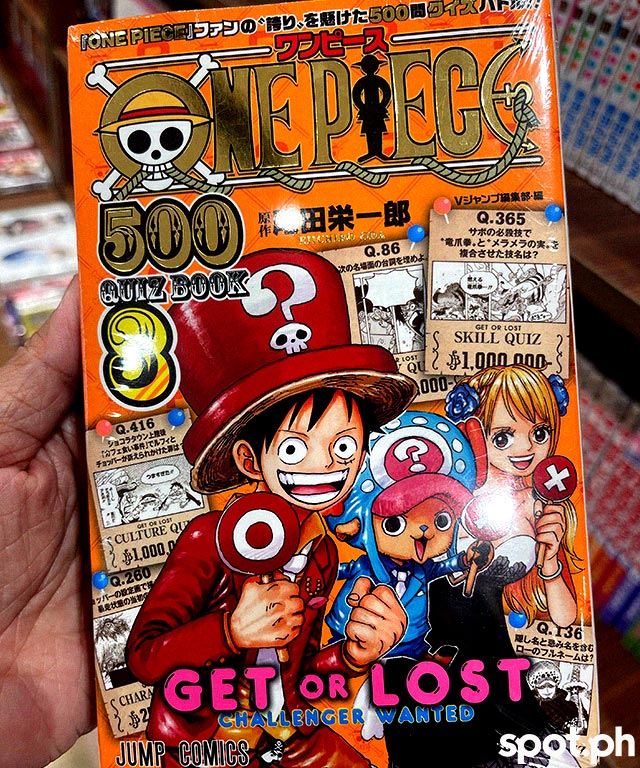 ADVERTISEMENT - CONTINUE READING BELOW
Recommended Videos
True to its promise, Fully Booked x Kinokuniya treats manga and anime fans to shelves upon shelves of comic books and light novels in Japanese. From older yet beloved titles such as One Piece and Fullmetal Alchemist to newer hits such as Chainsaw Man and Spy x Family, the store won't disappoint even the most passionate otaku.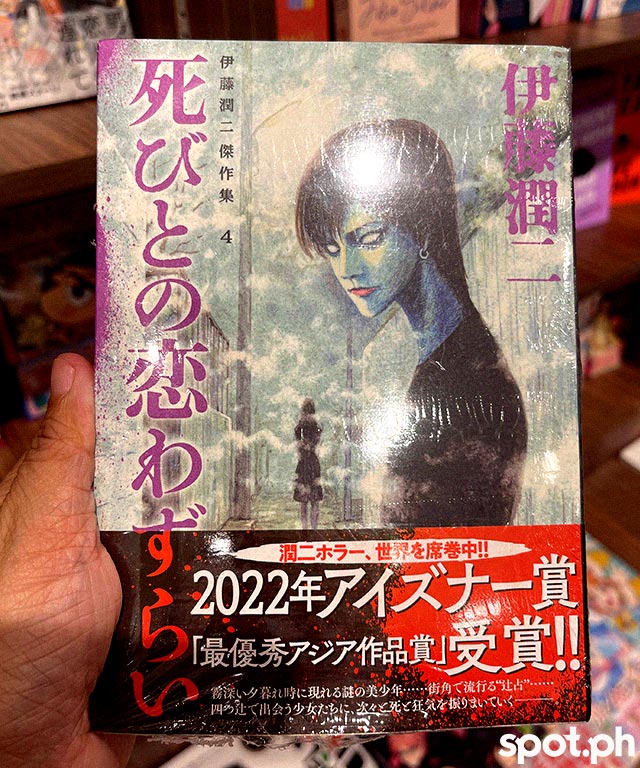 ADVERTISEMENT - CONTINUE READING BELOW
The number of titles may be a tad more limited than Kinokuniya's other branches in Southeast Asia like Singapore's, but the collection is still vast and impressive. It would take a good two to three hours (even more) for one to completely peruse the shelves dedicated to manga alone.
Japanese-language textbooks (starts at P2,999)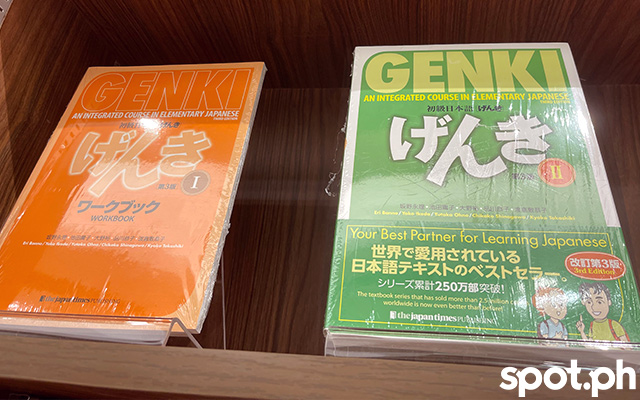 ADVERTISEMENT - CONTINUE READING BELOW
Pinoy Japanese language students rejoice! Gone are the days when you had to settle for black-and-white grainy photocopies of your instructor's textbooks because it used to be near impossible to buy Japanese textbooks published in Japan here in the Philippines.
We're glad to report that the bookstore carries the most popular textbooks for learning Nihongo such as the Genki and Minna no Nihongo series (starting at P2999). They also have kanji books and dictionaries that learners of the language will surely find useful.
Children's books in Japanese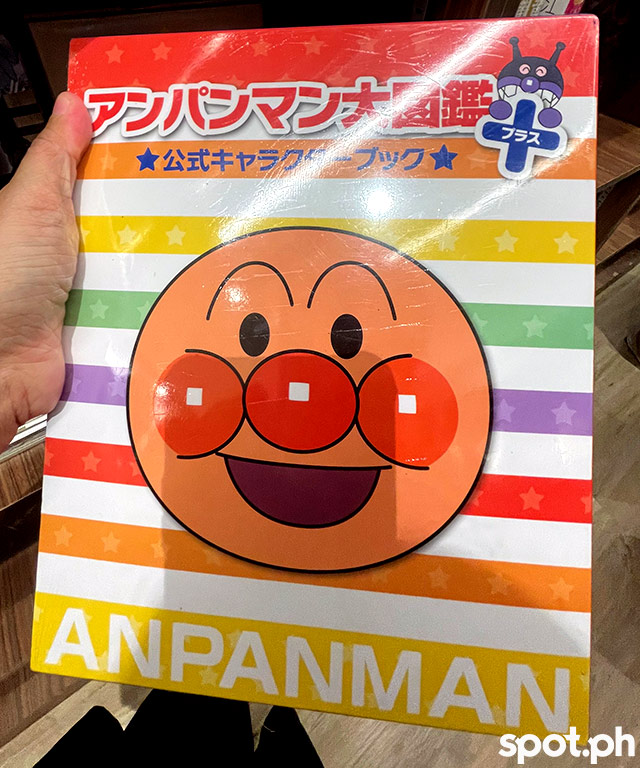 ADVERTISEMENT - CONTINUE READING BELOW
The Japanese are known for their love for all things cute. This deep-seated kawaii culture is reflected in their love for cutesy characters like the ever-popular Sanrio characters and mascots like Kumamon and Funassyi.
There's little wonder then why their children's books are among the cutest and most colorful in the world—and there are various titles available at the Fully Booked x Kinokuniya store. These books are perhaps the best way to entice young ones to learn Japanese while having fun.
While browsing the shelves we came across titles such as an Anpanman hard-bound children's book (P1936), a Doraemon sticker collection booklet (P634), and some Sanrio character books.
Cardcaptor Sakura Clow Cards (P3,599)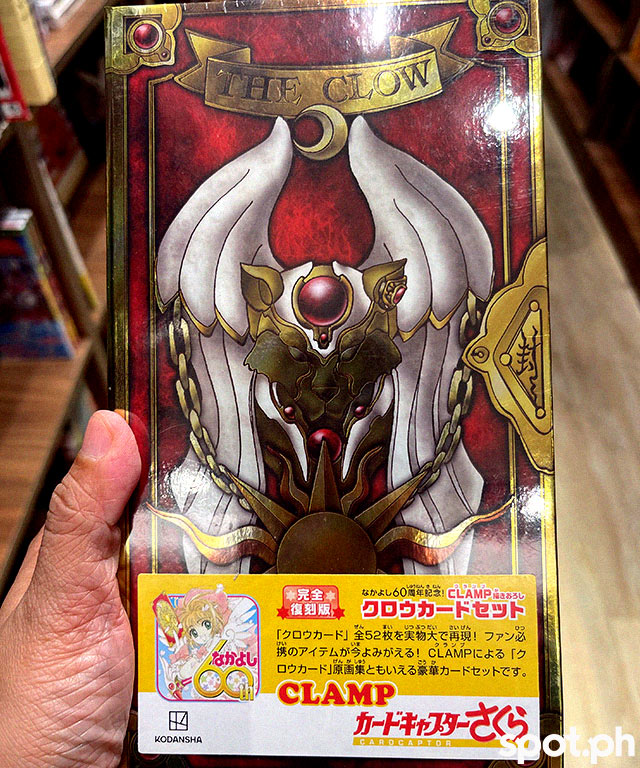 ADVERTISEMENT - CONTINUE READING BELOW
Fans of the classic anime and manga will surely delight in this complete deck of The Clow Cards, the magical, mystical cards from which the eponymous protagonist derives her power. The set has all the 53 cards in the anime like the powerful Dream and Erase cards, and the popular and useful Fly and Create cards in full, glorious color.
Junji Ito's Uzumaki Coloring Book (P854)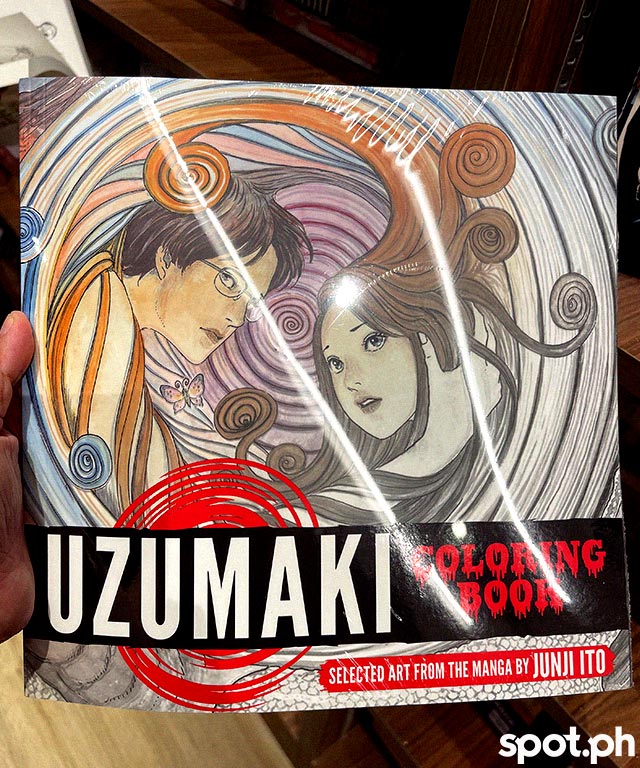 ADVERTISEMENT - CONTINUE READING BELOW
Coloring books exist primarily for the reader to make it…well, colorful. But this is not the case with this Junji Ito coloring book we found at the bookstore. The one-of-a-kind coloring book dares readers to make Ito's strange, macabre world in his manga Uzumaki come to life. We suggest not coloring the book at night.
Also read:
10 Must-Visit Spots in Tokyo for the Foodie
10 Cool Things You Can Do for Free in Tokyo
The Man Who Leapt Through Film: The Art of Mamoru Hosoda (P2,999)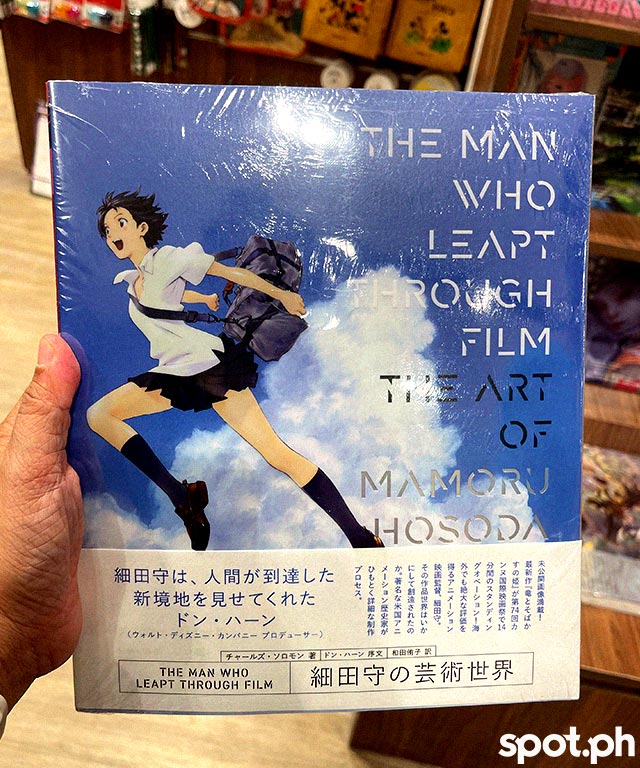 ADVERTISEMENT - CONTINUE READING BELOW
This gem of a book is one of our best finds during our visit. It compiles some of the master director, animator, and storyteller Mamoru Hosoda's artworks from some of his best movies, such as The Girl Who Leapt Through Time, Wolf Children, and Summer Wars.
Considered one of the heir apparents to the legendary Hayao Miyazaki alongside the equally gifted Makoto Shinkai, Hosoda is known for his deftness in balancing family themes with fantastical concepts. This book is a must-buy for fans of the artist and his works.
Storyboard by Makoto Shinkai Volume 1 (P2,599)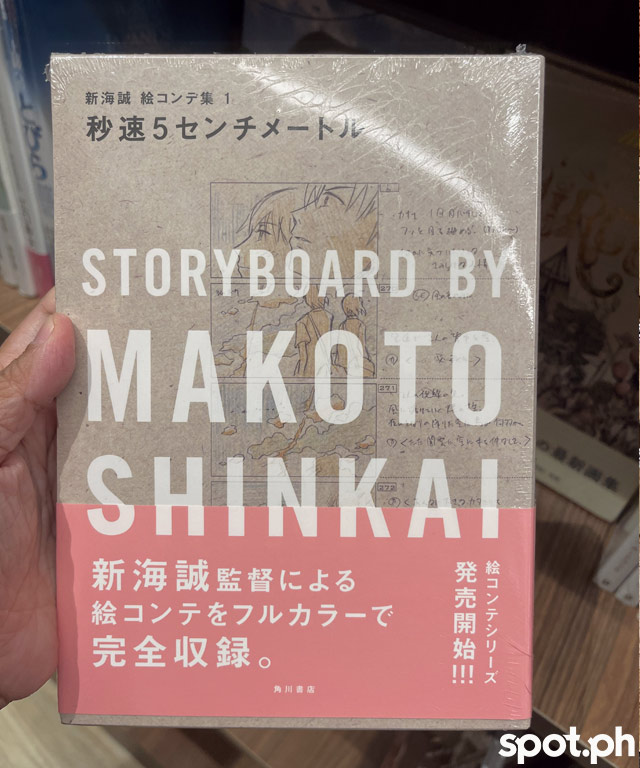 ADVERTISEMENT - CONTINUE READING BELOW
A similar discovery is this compilation of some of the storyboards of the celebrated Japanese animator, filmmaker, author, and manga artist. Shinkai, of Your Name and Weathering With You fame, is one of Japan's most successful and globally-recognized filmmakers.
The 49-year-old artist is known for his ability to transform mundane objects such as a flower vase or a telephone booth into "animated jewels," thanks to his mastery of movement, settings, and lighting. This book is filled with original panels with detailed drawings and instructions from his earliest hit Five Centimeters per Second.
Yaoi manga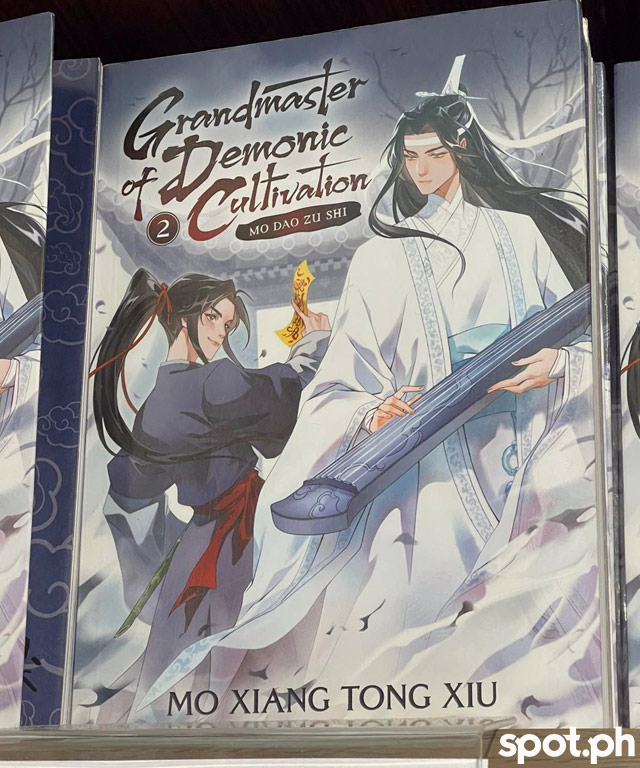 ADVERTISEMENT - CONTINUE READING BELOW
Yaoi or Boys Love-themed movies, series, and even manga have skyrocketed in popularity in the Philippines, especially at the height of the pandemic. Fans of this genre are in for a treat as the Fully Booked x Kinokuniya store has a corner dedicated to Yaoi manga.
Among the titles we saw on the shelves are Grandmaster of Demonic Cultivation (P999) and Heaven Official's Blessings (P1,139).
Japanese culinary books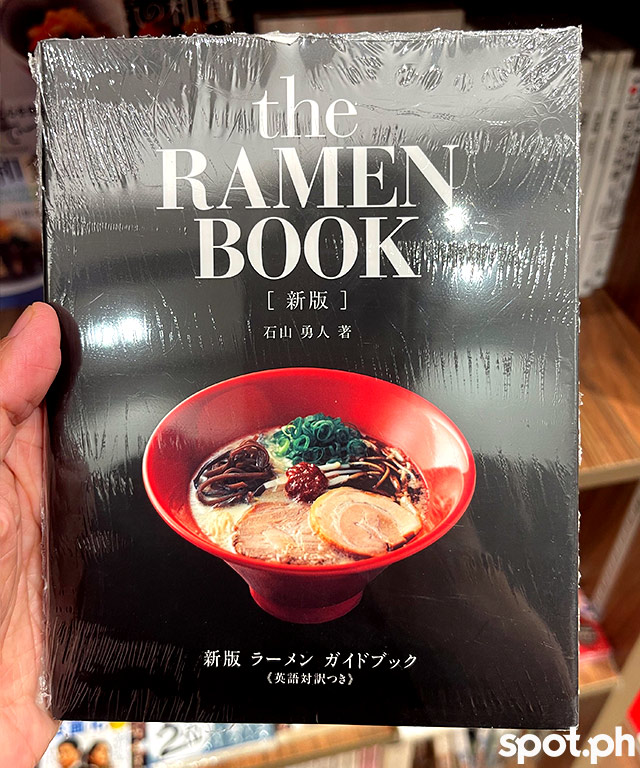 ADVERTISEMENT - CONTINUE READING BELOW
Japan is known as one of the world's gastronomic meccas. The nation has gifted us with some of the finest delicacies from ramen and sushi to katsu and sashimi. It's nice to know then that the Fully Booked x Kinokuniya branch has a decent collection of culinary and cookbooks in Japanese.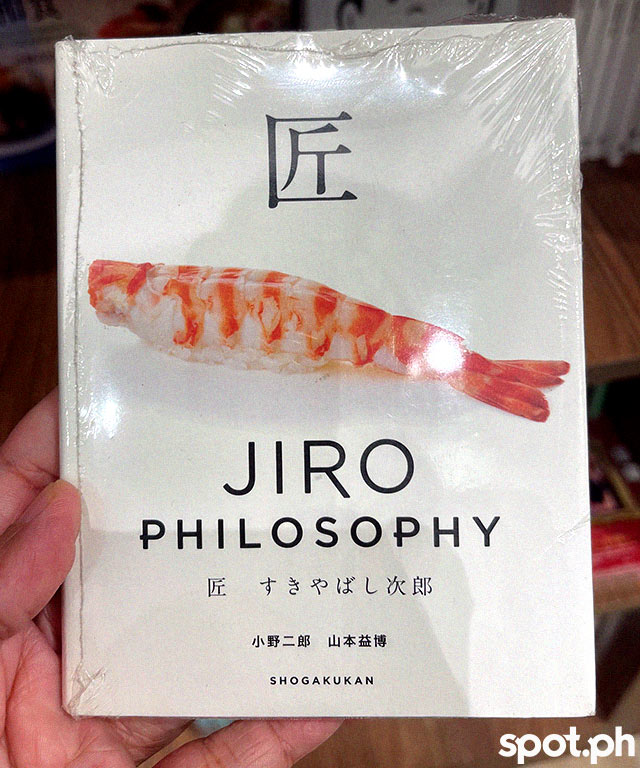 ADVERTISEMENT - CONTINUE READING BELOW
Among the titles we saw were The Ramen Book by Hayato Ishiyama (P1,299), which details the history and evolution of the much-loved dish; and Jiro Philosophy by Jiro Ono (P880) which gives readers a peek into the philosophy by which Ono runs his iconic restaurant Sukiyabashi Jiro in Tokyo.
Japanese magazines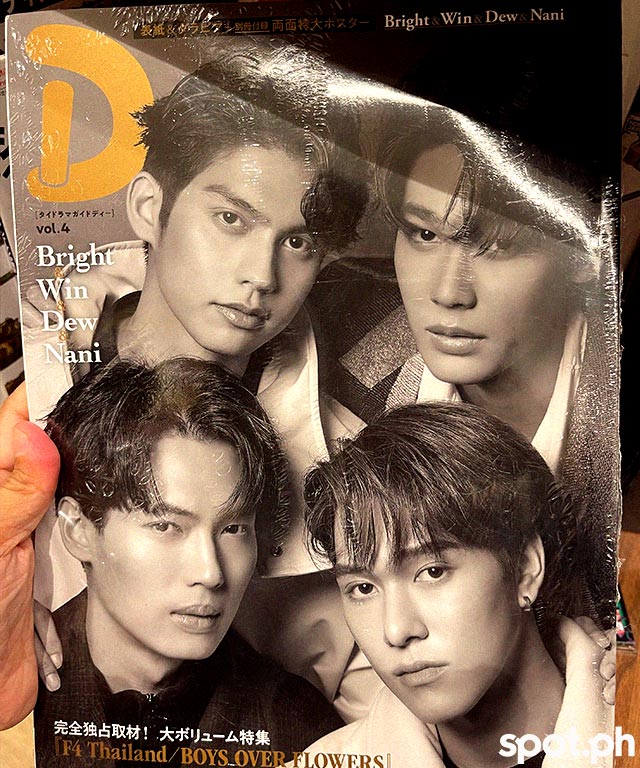 ADVERTISEMENT - CONTINUE READING BELOW
The titles are still limited for now, but we're optimistic that more glossies will soon make their way to the store's shelves. During our visit, we saw copies of D Volume 4 (Php1760) which features on its cover the stars of F4 Thailand.
Also read:
10 Under-the-Radar Destinations in Tokyo and Kansai for Your Japan Revenge Trip
10 Cool Things to Do in Osaka in One Day
Fully Booked x Kinokuniya is at 2/F Mitsukoshi BGC, 8th Avenue corner 36th Street, Bonifacio Global City, Taguig.
Share this story with your friends!
---
Help us make Spot.ph better!
Take the short survey
Load More Stories