(SPOT.ph) Savvy travelers have been abuzz with excitement as the Japanese government recently announced that they're ready to ease border restrictions and allow individual travelers to enter the country by October 11. To put it simply, the new rules just say that Filipino DIY travelers can rejoice because, once again, one of our favorite Asian destinations is open for us to explore (that is, if we get a visa). With this news in mind, many of you might be planning your future revenge travels to the Land of the Rising Sun. There are many flights going to Japan with its many airports that various carriers can access. Here in the Philippines, most airlines provide easy access to the Kansai region and Tokyo area, which is why these areas are common destinations for Filipino travelers. So when planning your next Japan trip, you might want to bookmark this article because we're rounding up some hidden gems in the Kansai region and Tokyo area that you shouldn't sleep on. 
ADVERTISEMENT - CONTINUE READING BELOW
Also read:
10 Things You Can Do in Japan That Are Off The Beaten Track (Kansai Edition)
10 Cool Things to Do in Osaka in One Day
10 Cool Things to Do in Tokyo in One Day
10 Cool Things You Can Do for Free in Tokyo
Here are 10 under-the-radar destinations in Tokyo and the Kansai region that you may want to add to your Japan itinerary:
Hike through the Daimon-zaka Slope and discover the beauty of Nachi Falls
Daimon-zaka is a cobblestone staircase lined with centuries-old Japanese cedars, cypress, camphor, and bamboo groves. Walking along the 600-meter Daimon-zaka course is like stepping into a peaceful bubble surrounded by nature and emerging at the top tired but rejuvenated at the same time.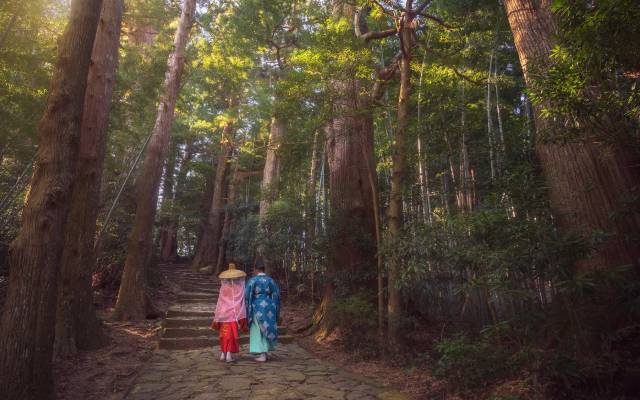 At the top of Daimon-zaka, you can continue upstairs for another 20 minutes to a shrine area where you will catch your first glimpse of the magnificent Nachi Falls. There's also a good vantage point near the shrine where you can take a photo of the Seigantoji Temple and Nachi Falls in one frame.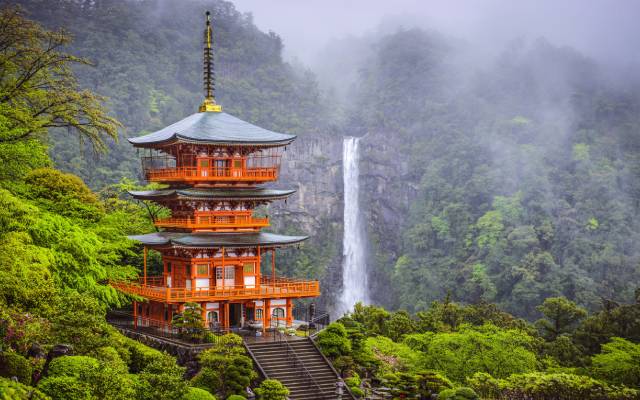 ADVERTISEMENT - CONTINUE READING BELOW
After you have paid your respects to the Buddhist temple and had your fill of photos of the scenery, you can make your way down the path to Nachi Falls—Japan's tallest waterfall. It has an uninterrupted drop of about 133 meters and is deeply sacred to the Shinto belief. The waterfall is a true sight, but locals also worship it as a deity's dwelling beyond its looks. Tourists who visit may not necessarily subscribe to the Shinto belief system, but it is a common sentiment among those who have basked in the waterfalls' thunderous flow and have taken time to relax in the area surrounding the falls that there is something mystical about being in that area.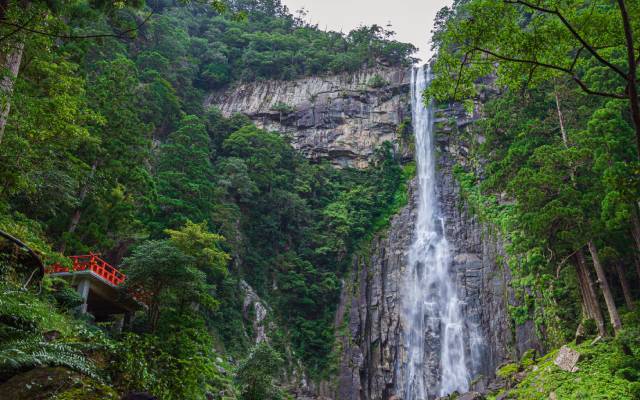 ADVERTISEMENT - CONTINUE READING BELOW
Daimon-zaka, Seigantoji Temple, and Nachi Falls are in Nachikatsuura-cho, Kumano, Wakayama Prefecture. For more information, visit Wakayama Tourist Information's website
Be one with nature and see the beauty of the Arashiyama countryside aboard the Sagano Romantic Train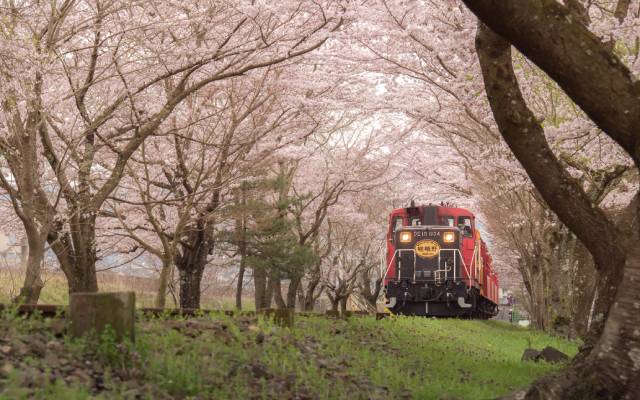 When we hear about the neighborhood of Arashiyama, the first thing that comes to mind is the majestic Bamboo Forest in the area. There's nothing wrong with that—it's a great spot to visit—but many tourists are sleeping on the true beauty of the Arashiyama countryside by not going on the Sagano Romantic Train ride. The train runs near the Hozugawa River, which is a picturesque sight on its own, but during the peak cherry blossom season and autumn, the foliage around the area intensifies the beauty of the scenery. Picture pink sakura blooms falling down and hanging from tree branches during springtime and intense red and brown hues from drying leaves during the fall lining the path as the train make its way through the mountain. Imagine lush mountains on one side and a river down a ravine snaking its way along the same path as your train on the other. You'd wish this 25-minute train ride were longer.
ADVERTISEMENT - CONTINUE READING BELOW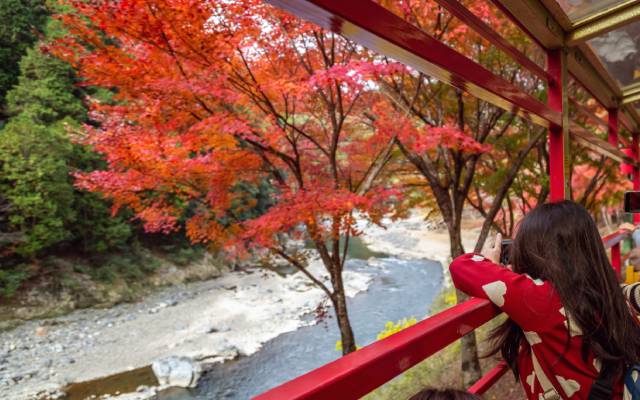 The Sagano Romantic Train operates hourly from 9 a.m. to 5 p.m. daily except on Wednesdays and during the winter. The Sagano Romantic Train is accessible through four stations namely: Saga, Arashiyama, Hozukyo, and Kameoka. All of the access points are located in Kyoto. For more information, visit Sagano Romantic Train's website.
ADVERTISEMENT - CONTINUE READING BELOW
Marvel at the captivating geishas and maikos of Kyoto's Gion District
As Kyoto's geisha district, Gion gives you the highest chance of seeing a geisha or a maiko than anywhere else. But aside from this claim-to-fame, it is also one of Kyoto's most historical and cultural neighborhoods. It houses a lot of shrines, temples, teahouses, restaurants, and theaters that delve into traditional Japanese culture. The true charm of Gion is in its preservation of the classic look and feel of a Japanese community. Its buildings have the traditional Japanese minimalist aesthetic, the streets are made of cobblestones, and some areas are lined with willow trees that drape their flowers and leaves towards the ground.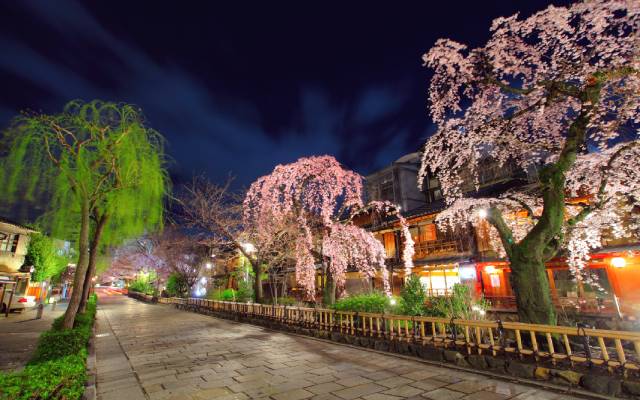 ADVERTISEMENT - CONTINUE READING BELOW
Aside from doing some sightseeing, activities in Gion are aplenty, including art classes and cultural shows. You can head to Gion Corner, where you can enjoy several traditional Japanese performances like Kyo-mai, a Kyoto-style dance performed by maiko, classical Japanese music called Gagaku, Kyogen, a Japanese comic performance, and many others.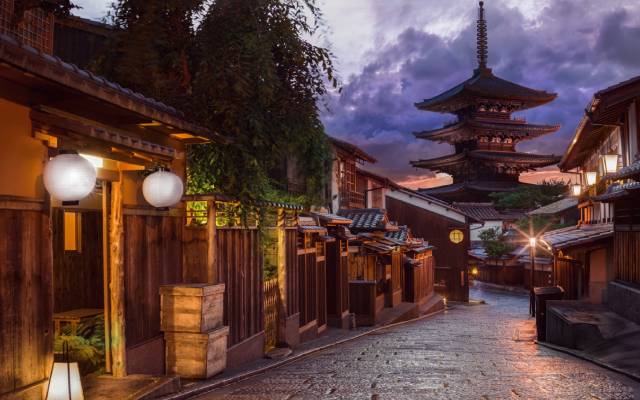 ADVERTISEMENT - CONTINUE READING BELOW
Pro tip: Visit Gion in the early evening to nighttime. The streets come to life. Buildings and roads are illuminated beautifully, and strolling is much more picturesque. The evenings are also when geisha and maiko head to work, so there's a higher chance of seeing them out and about. Be respectful of geishas and not block their paths or hound them for photos.
Gion is in Higashiyama Ward, Kyoto City, Kyoto Prefecture. For more information, visit Kyoto City Official Travel Guide's website.
Ponder the atrocities of World War II in Hiroshima
Hiroshima was the site of one of the atomic bomb droppings that led to the end of World War II. A visit to Hiroshima merits a stroll or an afternoon dedicated to remembrance. Drop by the Hiroshima Peace Memorial Park and see the A-bomb Dome, a UNESCO World Heritage Site near the hypocenter of the atomic bomb explosion, which still stands today. Bask in rich history as you listen to the many tour guides in the area or visit the Hiroshima Peace Memorial Museum to see the Japanese perspective of this WWII event. This park has tons of memorials that aim to promote peace and remembrance of the many lives lost during this dark period, so find time just to stroll along and explore.
ADVERTISEMENT - CONTINUE READING BELOW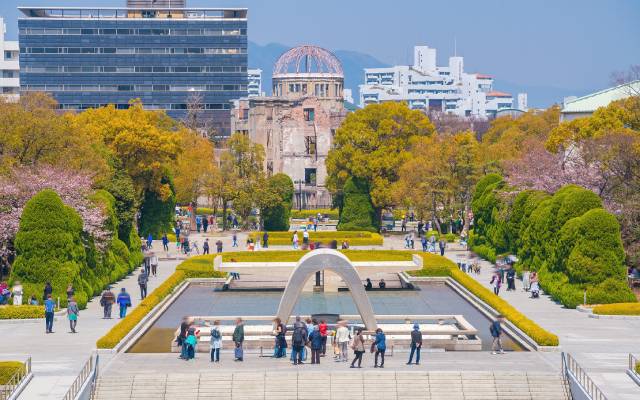 Just a reminder, keep an open mind. The exhibits and guides here tell the story of WWII from the Japanese perspective. While we know that the Japanese did atrocious things to the Filipino people during the war, it also pays to see the other side of the coin for Japanese civilians at the time.
ADVERTISEMENT - CONTINUE READING BELOW
Aside from being a place for remembrance, the park is a good spot for early morning or afternoon walks and taking breaks and pictures.
The Hiroshima Peace Memorial Park is in Nakajimacho, Naka Ward, Hiroshima. For more information visit, Dive Hiroshima, The Official Guide to Hiroshima's website.
Explore the island of Miyajima
Just about an hour away from the city center of Hiroshima lies the island of Miyajima. There's a short ferry ride to get to this small island off the coast of Hiroshima Bay. Though it is a small island, Miyajima has a lot to offer. Often dubbed "The Island of the Gods," it houses the Itsukushima Shrine, a Shinto temple dedicated to the princess daughters of the wind god Susanoo. Most of the Shrine's buildings are built over water and are linked together by bridges and walkways. One of the island's most notable structures is the Great Tori Gate, a.k.a. O-Torii, a free-standing gate in the middle of the sea. Many believe this part of the shrine is a boundary between the human and spirit world. It is best to visit Miyajima Island during high tide simply because when the tide rolls in, its effect on the shrine and especially on the O-Torii is that it makes it seem that they are floating on water, and boy, that is such a sight to see.
ADVERTISEMENT - CONTINUE READING BELOW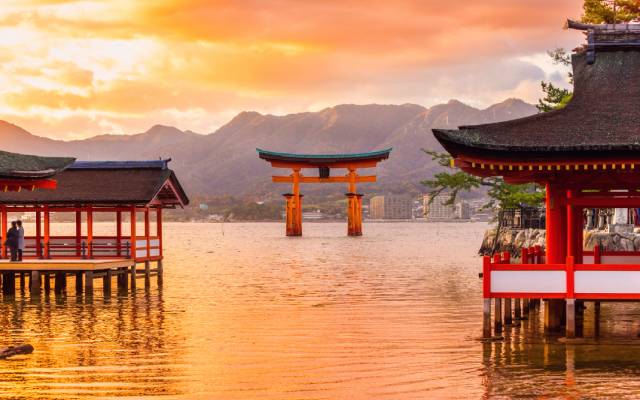 There are also Buddhist temples and shrines on the island, namely the Daisho-in Temple and the Five-storey Pagoda. The Daisho-in temple houses many types of buddhas, shrines, prayer wheels, and other prayer paraphernalia. Aside from its religious significance, the temple also serves as a great vantage point from which you can see parts of the island. The Five-storey Pagoda is another must-see. This pagoda is surrounded by beautiful foliage that frames the pagoda during the cherry blossom season, further highlighting its beauty.
ADVERTISEMENT - CONTINUE READING BELOW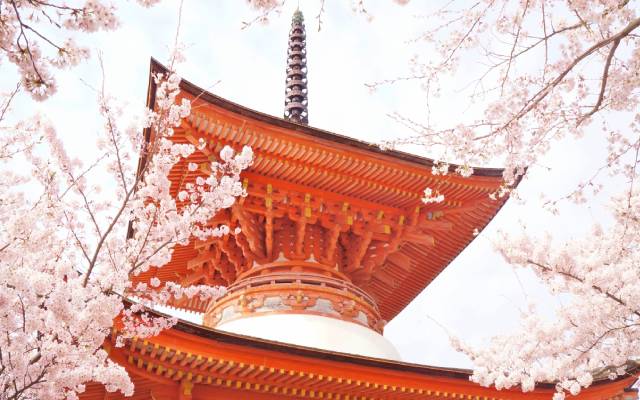 Aside from visiting shrines, other sights and activities can still be done on the island. There are many options for shopping, eating, and even a cultural heritage museum where you can learn more about the culture of Miyajima Island and participate in art and culinary classes.
Pro tip: Make sure to taste some snacks along Omotesando Street, the island's main shopping area. Grab some matcha ice cream, and get it with deer poop! But, of course, it's not deer feces but a chocolate-covered topping that looks similar to deer poop. Also, grab a bite of some momiji manju, the island's specialty. This maple leaf-shaped sweet treat is a buckwheat and rice cake typically filled with red bean paste, but other flavors include chocolate, green tea, and strawberry.
ADVERTISEMENT - CONTINUE READING BELOW
Miyajima Island is at Miyajimacho, Hatsukaichi, Hiroshima, Japan. For more information visit, Dive Hiroshima, The Official Guide to Hiroshima's website
Taste the coveted Kobe beef in Kobe
In case you didn't know, Japan is famous for its beef, specifically a type of Wagyu cow grown in the Hyogo prefecture. This meat is called Kobe beef and is renowned for its extreme marbling (i.e., the amount of fat within the muscle). The more marbled a piece of meat is, the more tender it becomes. This marbling makes Kobe beef the most tender and succulent type of beef you could have. Each cow of this specific breed is rated, and only a handful of them get the highest rating which is A5 signifying that they are the real Kobe beef such that it is of the quality it is associated with. That being said, it is also the rarest and the most expensive beef in the world.
ADVERTISEMENT - CONTINUE READING BELOW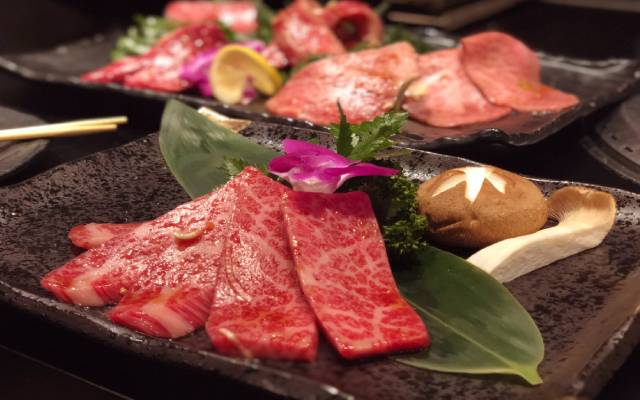 Technically, you can get Kobe beef outside of Kobe or even outside Japan, but due to its rarity and unless you definitely trust the source of your Kobe beef, you can't really be sure of its authenticity. Additionally, Kobe beef is less expensive in Kobe than anywhere else, so you might as well make the trip. Generally, the farther you are from Kobe, the higher the price. Plus, most government institutions are dedicated to ensuring meat standards are in Kobe. Thus, you can rest assured that the expensive piece of meat you're paying for is legit.
ADVERTISEMENT - CONTINUE READING BELOW
Pro tip: Sannomiya is a neighborhood in Kobe that'll give you the most bang-for-your-buck options and higher chances of finding a restaurant with Kobe beef for you.
Remember, Kobe beef is a rare commodity. Best to grab your meal earlier in the day rather than late at night to ensure that the restaurant still has a steady supply of this special treat.
For more information, visit Kobe Official Travel Guide's website
Experience a relaxing hot bath at Arima Onsen town
From Kobe, you can take a cable car at the Rokko Arima Ropeway to make your way over the mountain, and head over to Arima.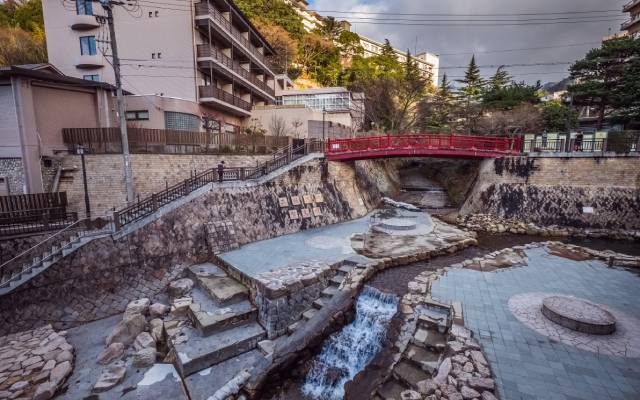 ADVERTISEMENT - CONTINUE READING BELOW
After a long day of touring and walking around, your body is bound to feel tired and sore (yes, tita/tito problems). Well, there's no ache a good dip in one of Arima's onsens can't take away. So rejuvenate and relax by soaking in the warm waters of the different hot springs in this sleepy town. Each bathhouse has a different set-up with varying numbers of baths and treatments, so best to research one ahead so you won't be overwhelmed. In addition, each bathhouse has various infused baths that heal multiple body aches and illnesses.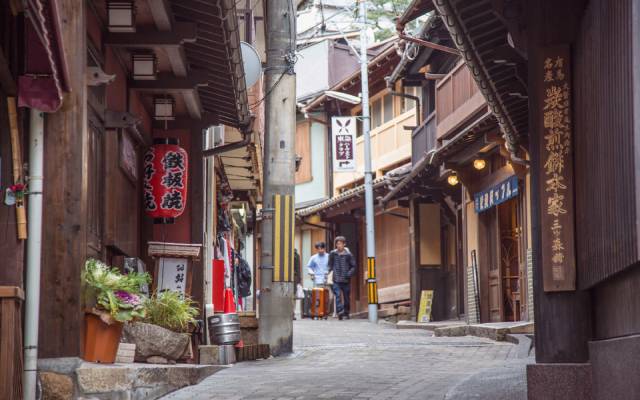 ADVERTISEMENT - CONTINUE READING BELOW
Just be warned, soaking in onsens would require you to be in your birthday suit. Yup, you have to soak in the warm waters fully naked. But don't worry too much about it. Bathing in onsens is a widespread practice in Japanese culture. Plus, the onsen baths are separated by sex, so that's one less thing to worry about. This is going to be an exciting experience that is worth trying at least once. Let us tell you that once you've gotten over the initial fear of getting body-shamed (which you won't because nobody cares there), it's a liberating experience.
However, if you have any tattoos you might want to cover them up or find an onsen that allows tattooed individuals. This strict rule stems from Japanese business owners' fear of being involved with the Yakuza or the Japanese mafia.
For more information, visit Arima Onsen Kobe's Official website.
ADVERTISEMENT - CONTINUE READING BELOW
Learn about Bugaku and train with a Samurai in Tokyo
Through this activity, you get to experience and learn about the culture of the Japanese warriors, the samurai. First, get introduced to these ancient warriors' culture, history, weapons, and fashion through a tour of the Samurai Gallery. Next, train with Koshiro, an experienced martial arts performer and expert on bugaku (the art of the samurai). Learn the basic samurai movements and handle the different weapons at the dojo, such as the katana and the naginata. Lastly, watch a bugaku performance by Koshiro and take pictures while you are suited up in samurai gear.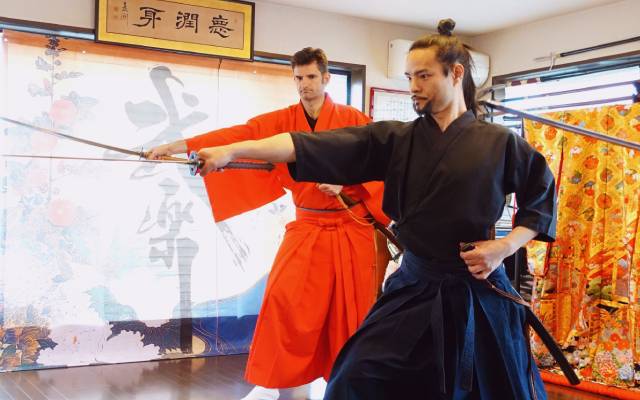 ADVERTISEMENT - CONTINUE READING BELOW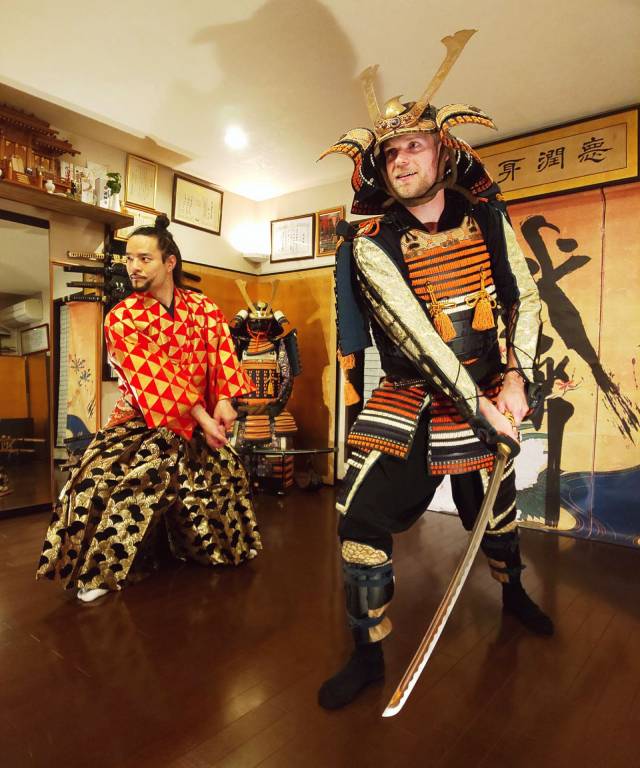 You can book this experience online. The dojo and Samurai Gallery are at Bugakuza, Shinjuku-district, Tokyo. For more information, visit Bugaku Samurai Experience's official website.
Shop for traditional finds and see the Sensoji Temple in Asakusa
Asakusa is a neighborhood located northeast of Tokyo. The Asakusa area is surrounded by water courtesy of the Sumida river. You can take strolls along the riverside or hop on a riverside cruise. But most people who visit Asakusa mainly do so for the many traditional streets filled with stalls and shops selling quintessential Japanese souvenirs. Asakusa is known for its handmade crafts and high-quality souvenirs. These stalls are mainly concentrated along Nakamise street, but other areas, such as Dembōin, also sell trinkets straight from the Edo period.
ADVERTISEMENT - CONTINUE READING BELOW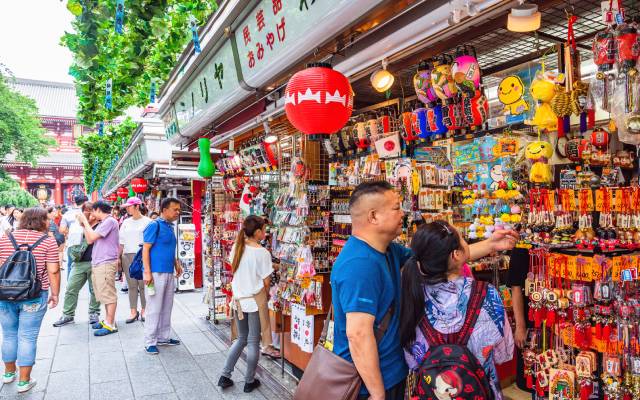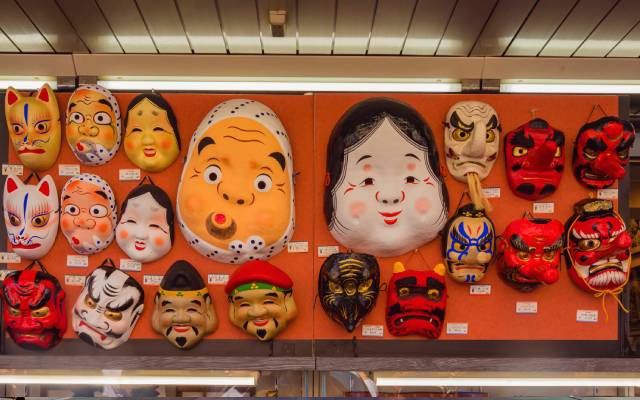 ADVERTISEMENT - CONTINUE READING BELOW
Asakusa is mainly centered around the Sensoji Temple, Tokyo's oldest temple. Visiting Sensoji Temple in the daytime may not be a good idea because of the sheer number of people in the area. However, if you are dead set on seeing the temple, we suggest visiting early in the morning or at night when the temple is illuminated.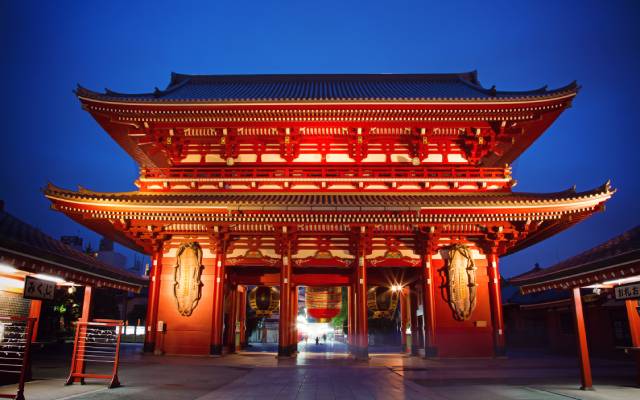 ADVERTISEMENT - CONTINUE READING BELOW
Asakusa is in Taito City, Tokyo. For more information, visit Asakusa Station's website.
See the giant Gundam statue and stroll around the youthful Odaiba
Odaiba is a large artificial island in Tokyo Bay developed as an entertainment, dining, and shopping district. Also known as Daiba, this hotspot for the younger generation is home to several malls, otaku shops, an onsen amusement park, beautiful bay views, and a cityscape. It's a great place to walk around leisurely and even aimlessly, as you're likely to find something to do at every turn.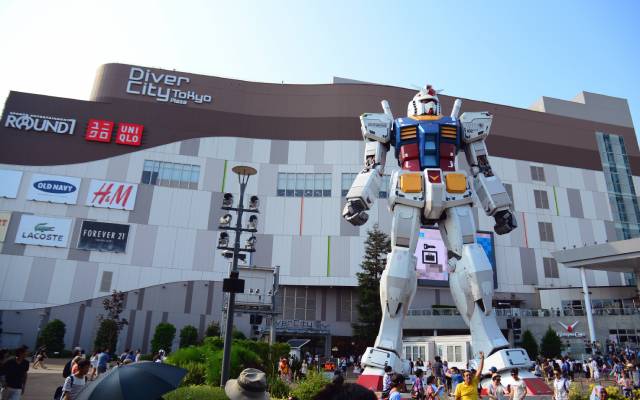 ADVERTISEMENT - CONTINUE READING BELOW
One of the most notable fixtures in Odaiba is the Unicorn Gundam. Fans of the franchise will fawn over this 19.7-meter tall statue. For non-fans, the Gundam is a replication of the RX-0 Unicorn Gundam from the novel and OVA Mobile Suit Gundam Unicorn. The Gundam is usually in Unicorn mode, marked by a white frame with a single antenna protruding from its head. However, there are occasions when you can see the Gundam in Destroy mode, where its structure expands and emits a pink glow. Sounds cool, eh? It's a popular site for photos, and did you even go to Odaiba without a selfie with it?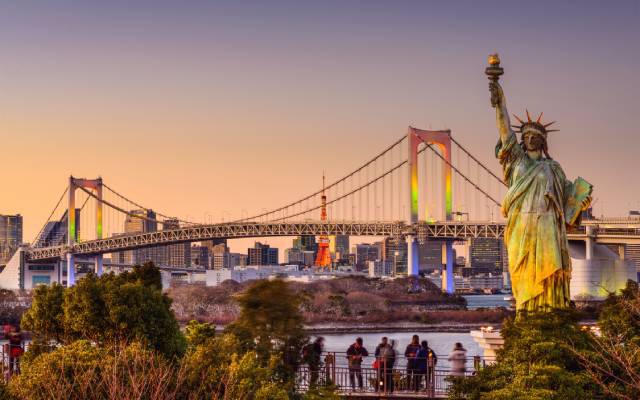 ADVERTISEMENT - CONTINUE READING BELOW
Pro tip: You can reach Odaiba via a water bus that departs near the Asakusa side of the Sumida river. You can take this route if you're interested in seeing Tokyo from a different vantage point. This mode of transportation is best taken near sunset so that by the time you reach Odaiba, it will already be illuminated in all its rainbow glory.
For more information, visit Odaiba's official website.
Also read:
LOOK: Snow in Japan Got Us Wishing We Were There
SPOT.ph Roadtest: GCash Works in Japan and It Saved Us From Money Changer Losses
Share this story with your friends!
---
Help us make Spot.ph better!
Take the short survey
More Videos You Can Watch
Load More Stories