(SPOT.ph) There's no question that everyone goes crazy over Mexican food. From nachos at sports games to everyone's favorite day of the week, Taco Tuesday, almost everyone has a go-to Mexican dish that they can't get enough of. But much like Filipino food, Mexican cuisine is one that comes with a rich history as well numerous mains and side dishes. We can't give a complete overview of this south of the border cuisine but here's what you need to know about popular Mexican fare in the Philippines—including the best places in the Metro where you can satisfy your cravings. We touch on the related genre of Tex-Mex, too, which is equally delish in its own right.
Also read: 10 Great Places for Mexican Food in Manila
Here's your guide to Mexican food in Manila:
All About Mexican food
Mention Mexican cuisine to anyone and they'll probably think of tacos and burritos. But as the late Anthony Bourdain wrote on his blog, there is more to Mexican food than just melted cheese over a tortilla. It's a cuisine that's complex and sophisticated, with a rich street food culture that can rival most Asian countries. In fact, most of Mexico's most popular dishes are served at street side stalls. 
The Origins of Mexican Food
Mexican cuisine is just as old or even older than some European cooking traditions. It traces its influence back to the Mayan and Aztec civilizations. Mayans were primarily hunters and gatherers, with corn and beans being staples of their diet. The Aztecs, meanwhile, brought with them chili peppers, honey, salt, and even chocolate—all ingredients that are still being used in Mexican cooking today.
ADVERTISEMENT - CONTINUE READING BELOW
Mexico was invaded by Spain in the 16th century and with that came the introduction of livestock like sheep and cows and dairy products. The global spice trade also introduced Mexico to other cuisine and cooking traditions from other places in South America, the Caribbean, as well as European nations like France and Portugal.
But the most popular form of Mexican food is arguably Tex-Mex in the United States. This fusion cuisine traces its origins to the Texas Mexican Railway (and this is where Tex-Mex actually got its name!) that ran through southern parts of Texas back in the 1870s. What sets the two cuisines apart is its ingredients. 
Pure Mexican food tends to be spicier, with spices like chili peppers and cilantro being key ingredients. Tex-Mex, meanwhile, is fond of using yellow cheese like cheddar, cumin, and hard shell tacos. In fact, dishes like chimichangas, nachos, and fajitas are actually Tex-Mex in origin.
Mexican Food Traditions and Etiquette
Mexicans must have three meals a day. Breakfast is usually eaten between 7-10AM. They either go the sweet route with pan dulces or sweet rolls and coffee or something more savory like huevos rancheros, or fried eggs smothered in salsa and served with fresh corn tortillas.
Lunch meanwhile is a more indulgent affair. Usually eaten between 2-4PM, it can range from a two course meal consisting of soup and a main to four course made up of appetizers, a main course, and dessert. 
Dinner is the simplest among the three, usually just being a light snack enjoyed around 8 p.m.
If you're at a party in Mexico, you can't start eating until the host says "Buen provecho!" This loosely translates to "Enjoy your meal." Make sure to respond by saying gracias or thank you.
Side Dishes
Elotes are a staple of Mexico's street food scene. These are corn on a cob perfectly charred on a hot grill, then topped with a spicy, garlicky, and cheesy sauce sprinkled with a little bit of lime juice.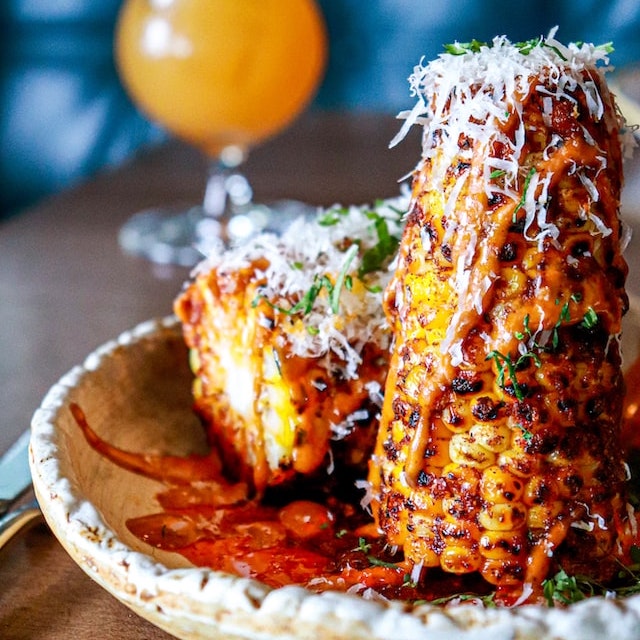 You can't talk about Mexican food without touching on its sauce culture. There's salsa, which can serve as a condiment for tacos, a base for soups and stews, or even used as filling for dishes like tamales. There are numerous types of salsas available, with the most basic being made with chopped tomatoes, onions, cilantro, lime juice, and chilies. There's salsa verde, which gets its signature green color from green chili peppers and tomatillos; pica de gallo or also known as salsa fresca, made with fresh tomatoes, onions, peppers, and cilantro; and salsa roja, which is made from ground red tomatoes mixed with onion, garlic, and chili peppers. 
ADVERTISEMENT - CONTINUE READING BELOW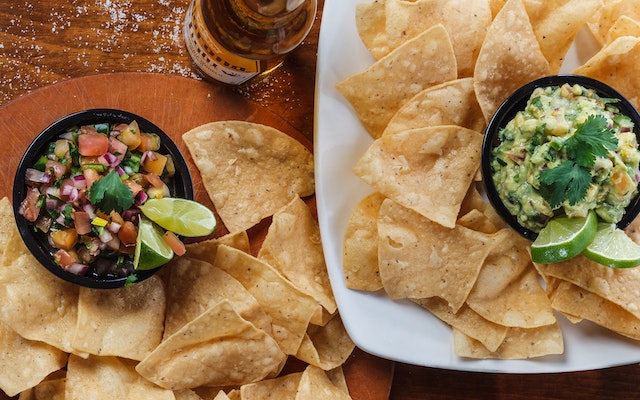 Guacamole is also another popular condiment in Mexican cuisine. It's traditionally made by mashing together avocados, lime juice, jalapeños, onions, and cilantro. 
Bolillo, meanwhile, is Mexico's answer to the French baguette. It's usually eaten for breakfast, used as a base for a traditional Mexican sandwich called the torta, or even dipped in various sauces.
Much like Asia, Mexico also loves its rice. Mexican rice is characterized by its bright yellow or orange color, having been flavored by ingredients like tomato, onions, garlic, and chicken or vegetable broth. 
Main Courses
Tacos are arguably Mexico's most famous dish. Traditional tacos are made with a corn tortilla topped with various ingredients ranging from beef, chicken, pork, and seafood to beans and vegetables to cheese. Meanwhile hard-shell tacos, probably the one we're most familiar with, are a purely American invention. Both versions are highly customizable, from their fillings all the way up to the condiments you choose to top them with. Another version that's been gaining popularity are birria tacos, which are tacos dipped in a rich consomme.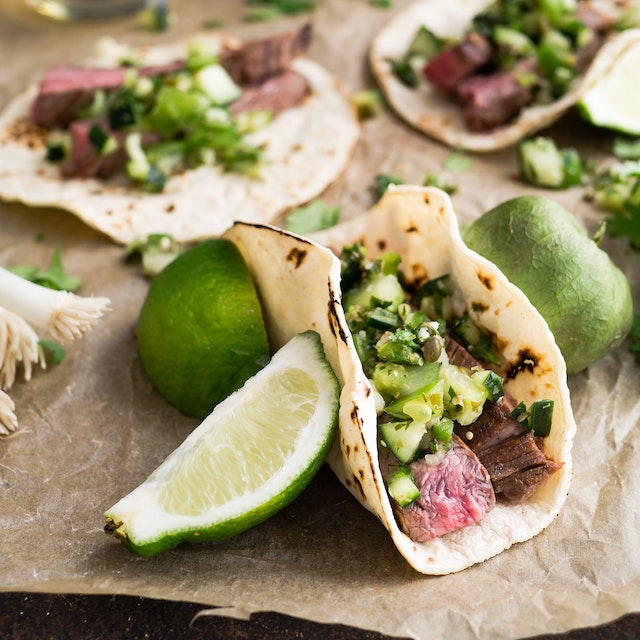 Burritos, on the other hand, are tacos' close cousin. Made with a flour tortilla, burritos can be stuffed with almost anything too, such as rice, beans, vegetables, and all kinds of protein. There's also the burrito bowl, which gets rid of the flour tortilla completely, and the chimichanga, which is a deep-fried version.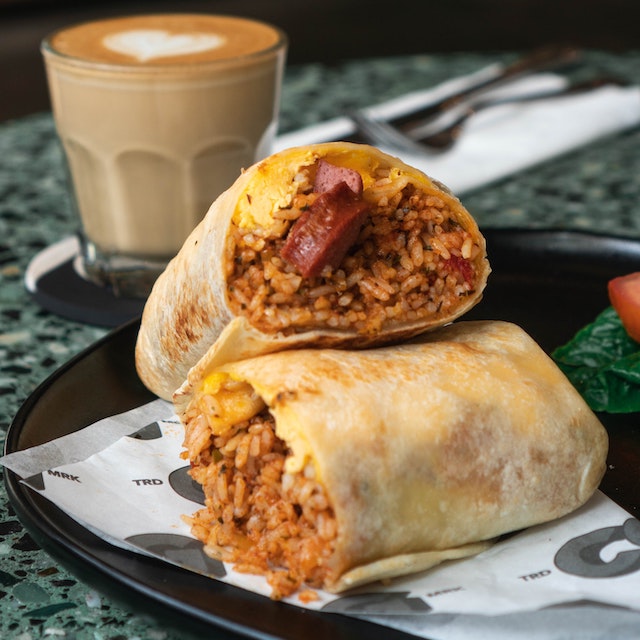 ADVERTISEMENT - CONTINUE READING BELOW
The enchilada is also another tortilla-based dish. Think of it as a burrito but this time smothered in a rich savory sauce, such as salsa roja, salsa verde, or even cheese-based sauces like chile con queso. Finishing this list of tortilla-based dishes is the quesadilla. These are filled with cheese, sometimes meat, before being grilled on a stove top.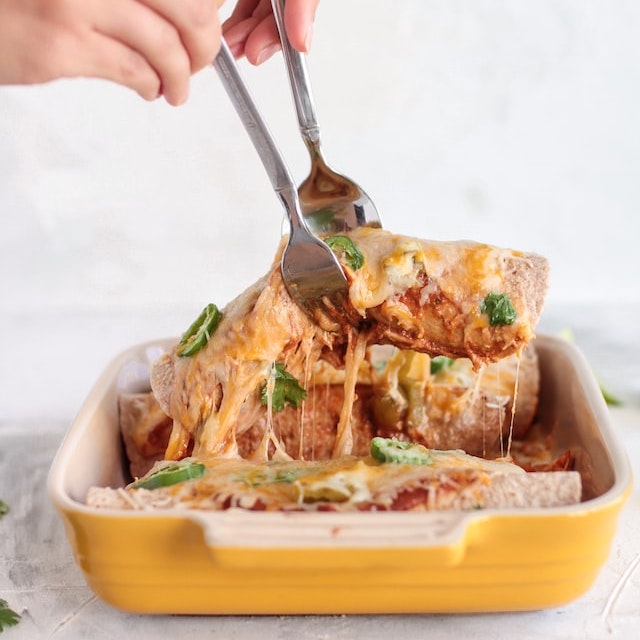 Tortillas gone stale? They can be transformed into tostadas, or deep-fried tortillas topped with different kinds of protein and vegetables, sauces, and garnishes.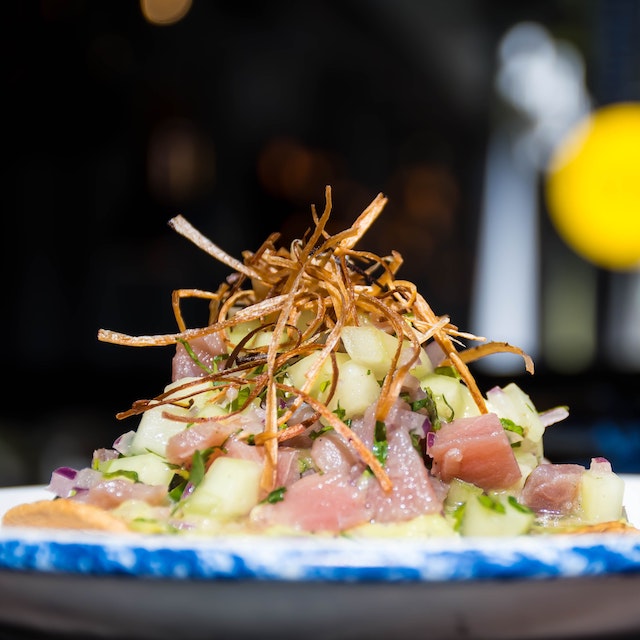 Tamales (not quite to be confused with its related, but distinct, Filipino variation) are a traditional dish made with a corn dough mixture, stuffed with meat, beans, or cheese. These are wrapped and cooked in corn husks or banana leaves and are served with pico de gallo, guacamole, and rice.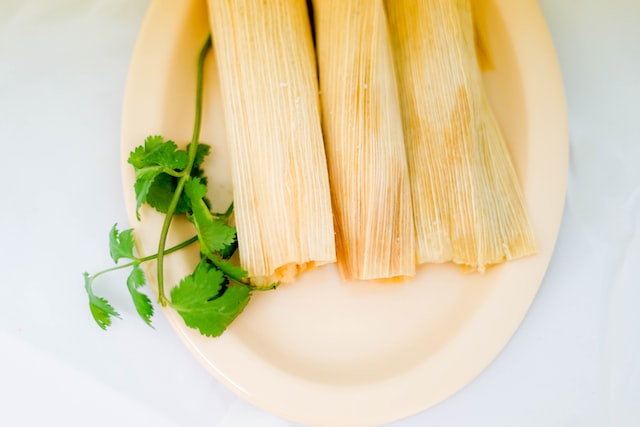 Mole refers to one of Mexico's most beloved sauces. While every chef has their own version of mole, most of them are made with nuts or seeds, chili peppers, and dried spices. This mole is used to stew proteins like chicken and turkey., as a sauce for enchiladas, vegetables, or even rice. The most famous version of mole has to be the mole poblano, which gets its signature dark color from chocolate.
ADVERTISEMENT - CONTINUE READING BELOW
Almost every country has their version of a grilled chicken. Mexico's comes in the form of pollo asado, which is marinated in a mixture of citrus juices like lime and orange, spices like cumin, oregano, and paprika, and achiote powder, which gives the chicken its bright red-orange color. It's usually eaten on its own with rice or even shredded to stuff some tacos.
Mexican Food in Pop Culture
If you grew up watching television in the early 2000s, one of your first exposures to Mexican food was probably through the show Kim Possible. The main character's best friend and his pet mole rat was obsessed with a fusion dish called the Naco. Not a traditional Mexican dish by any means, this invention consists of a taco stuffed with nachos and generous amounts of cheese. The show's voice actors even reunited once to make this dish on YouTube!
Taco Tuesday, meanwhile, is a long standing tradition in many Mexican restaurants and even homes. But did you know that the history of Taco Tuesday traces all the way back to the 1930s? The first known appearance of Taco Tuesday was in a Texas-based newspaper advertisement, with a small cafeteria advertising a weeklong campaign on Tacos every Tuesday. 
Popular Mexican Food Places in Metro Manila
El Chupacabra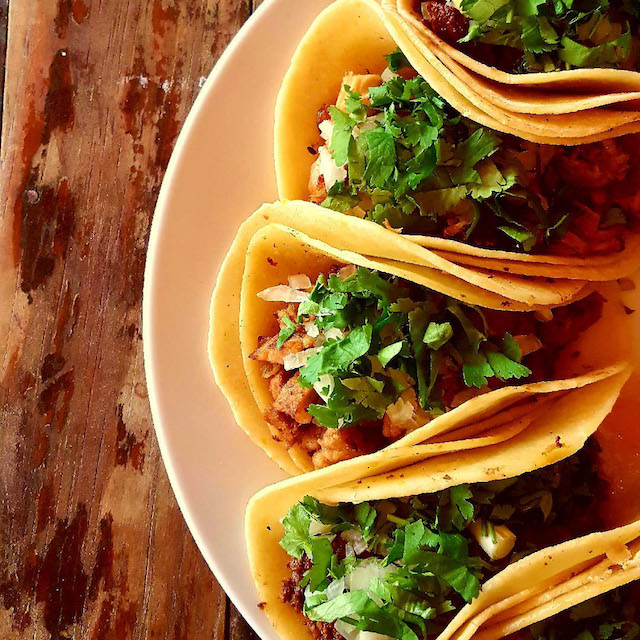 El Chupacabra has been a crowd favorite since 2013, thanks to its no-frills approach to street tacos. This Poblacion-based taqueria makes its tacos with tortillas made with corn masa, just like how street side stalls in Mexico make it. El Chupacabra tops their tacos with carnitas, pollo asado, and even sisig for that Filipino kick.
El Chupacabra is at 5782 Felipe Street, Poblacion, Makati City.
La Chinesca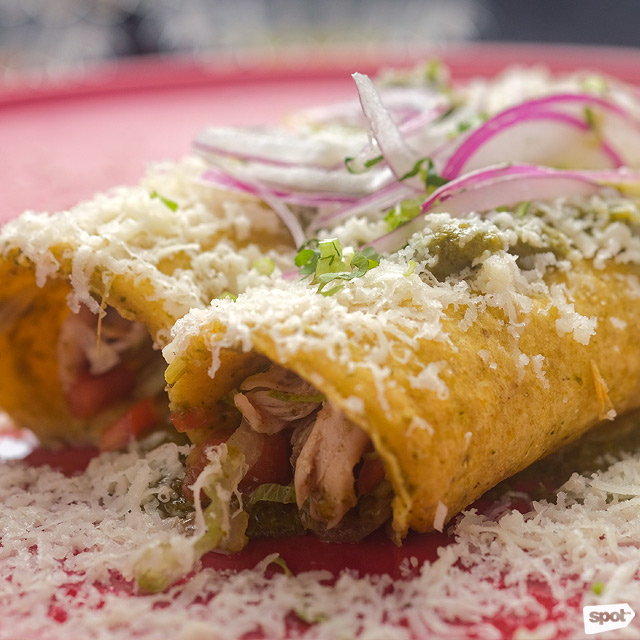 ADVERTISEMENT - CONTINUE READING BELOW
The brainchild of Chef Bruce Ricketts, La Chinesca takes Mexican food to a whole other level. There's the Tuna Tostada, which comes with raw tuna tossed in a zesty lime-mayo sauce, the Camaroncito Taco stuffed with shrimp, mozzarella, pickled onions, and potato strings, and the Quesabirra, which features slow-cooked beef and two kinds of cheeses stuffed in a corn tortilla and served with a side of rich beef broth.
La Chinesca is at The Grid, L/R2 Power Plant Mall, Rockwell, Makati City and 181 Aguirre Avenue, BF Homes, Parañaque City.
Almacen Cantina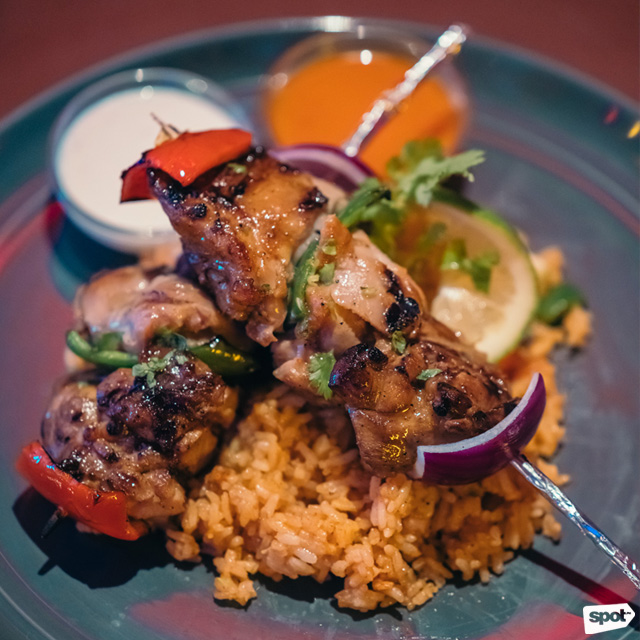 For a fresh yet familiar take on Mexican cuisine, look no further than Almacen Cantina in Poblacion. They've got classics like Beef Tacos, Carne Asada Tacos, and Shrimp Tacos, as well as more eclectic takes on Mexican cuisine like their Hot Cheetos Elotes and their Beef Pares Burrito.
Almacen Cantina is at 5910B Matilde Street, Barangay Poblacion, Makati City.
Onlypans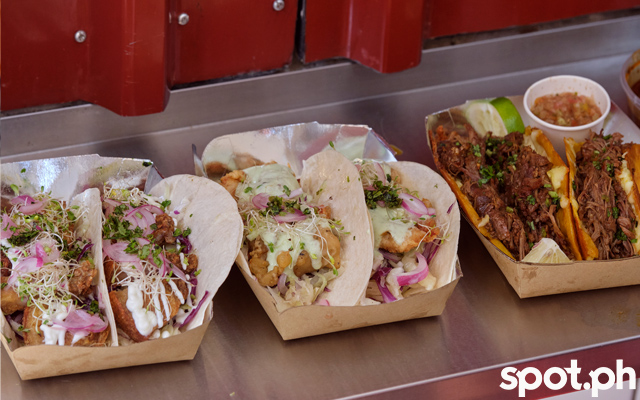 Onlypans started out as a delivery-only service before opening up two stores in Poblacion and Katipunan, thanks to social media hype. They're best known for their Quesa Birria Taco, USDA beef marinated in a special mix of spices and Mexican chilies stuffed in soft-shell tacos and topped off with mozzarella and salsa. One bite and you'll realize why it's become such a hit among the TikTok crowd.
Onlypans is at 5663 Don Pedro, Poblacion, Makati and The Pop Up, 273 Katipunan Avenue corner Xavierville Avenue, Quezon City.
Buen Comer Poquellas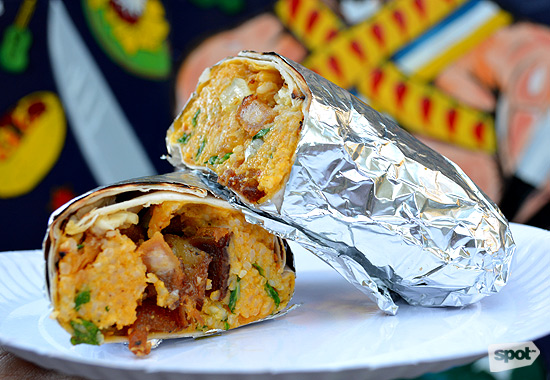 ADVERTISEMENT - CONTINUE READING BELOW
Mexican and Filipino flavors collide at this eatery in Teachers Village, Quezon City. Think dishes like the Kare-Kare Burrito, which features crunchy veggies and juicy chunks of lechon kawali with peanut sauce-flavored rice, all wrapped in a tortilla or the Junedilla Sisig Quesadilla, which takes all the best parts of a cheese quesadilla and makes it even better by adding crispy sisig.
Buen Comer Poquellas is at 30 Mahabagin Street, Teachers Village, Diliman, Quezon City.
Drive-By Taco Shop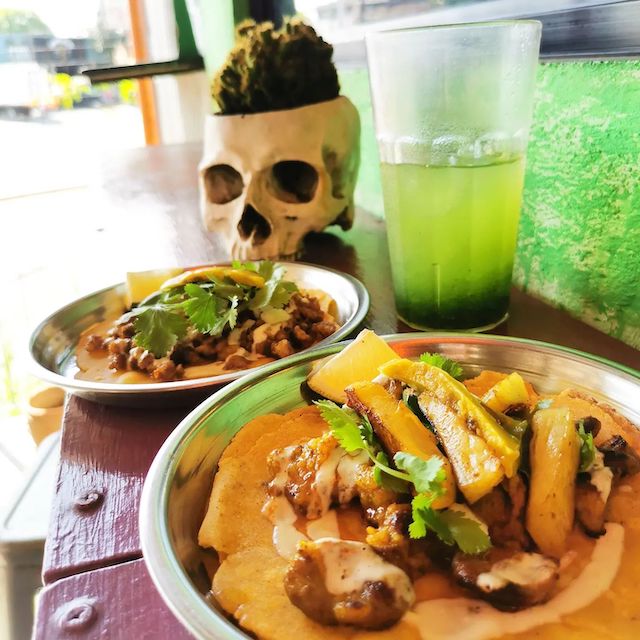 This hole-in-the-wall taco shop in BF Homes prides itself on keeping things simple and straightforward–homemade corn tortillas stuffed with delicious proteins like chicken marinated in tequila and calamansi, goat meat stewed in tomatoes, apples, and cardamom, and beef brisket cooked in tomato sauce and chilies. Aside from tacos, they also have burritos, quesadillas, nacho plates, and Mexilog rice meals available on their menu.
Drive-By Taco Shop is at 256 Aguirre Avenue, BF Homes, Parañaque City.
A'Toda Madre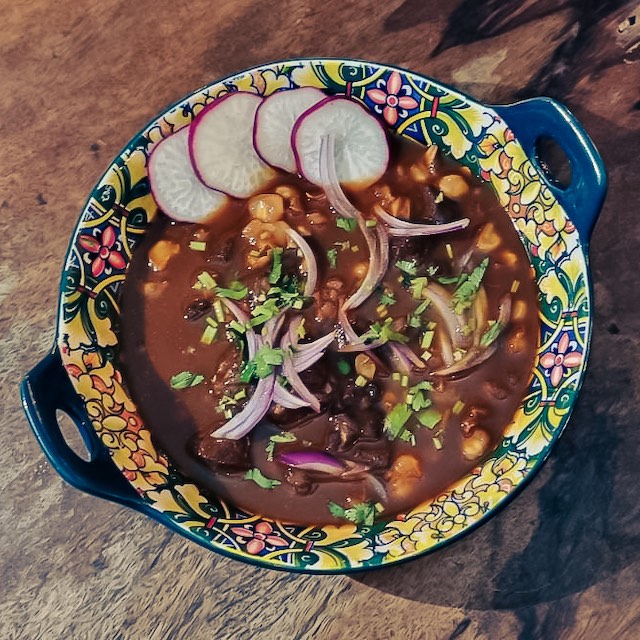 Touted as the first-ever tequila bar in Metro Manila, A'Toda Madre makes sure to serve up Mexican fare that partners well with their extensive tequila offerings. You've got your typical bar chow in the form of Elotes Callejeros, which is grilled buttered corn topped with Chipotle mayo, cheese, and a secret array of Mexican spices. For a sharing option, you can't go wrong with their Taco Platter, which comes with your own choice of protein.
A'Toda Madre is at G/F, Sunette Tower, Durban Street Corner Makati Avenue, Makati City.
Lagrima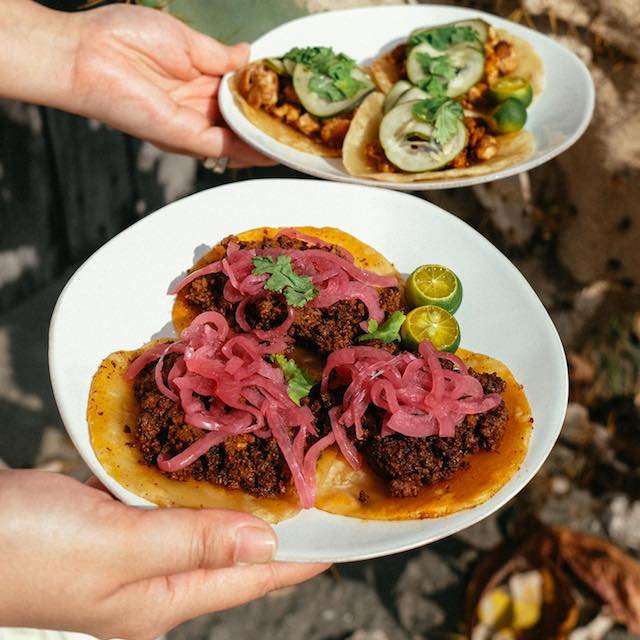 ADVERTISEMENT - CONTINUE READING BELOW
This Makati spot proves just how diverse tacos can be thanks to their wide array of fillings. You've got classics like Carnitas and Al Pastor as well as more unique offerings like Kimchi Asada for those looking for more of a spicy and sour kick and Mushrooms, made of mushrooms confit in brown butter, for those hoping for a more vegetarian option.
Lagrima is at 8488 Trabajo corner Abeja Street, Olympia, Makati City.
Mexicali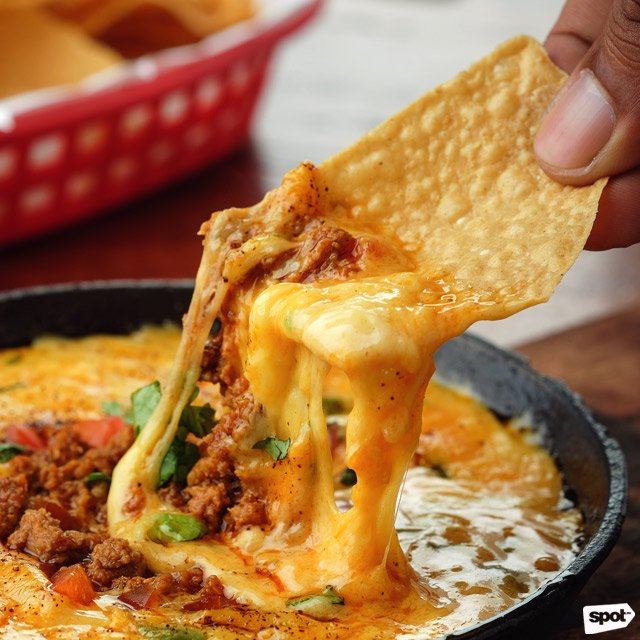 If you're looking for California-style Mexican cuisine right here in the Metro, then Mexicali is your best bet; This restaurant chain offers California-style burritos, crispy shell tacos, and chimichangas—all of which are easy crowd favorites. They even offer vegetarian options such as their Soyrizo, which you can choose to have in their tacos or burritos.
See a list of Mexicali branches.
Kamicos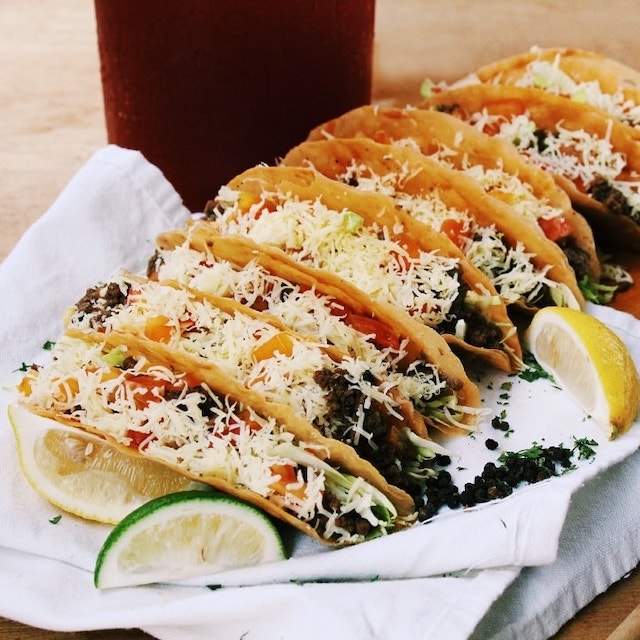 If you're a frequent visitor of Greenhills, then you've probably had a Kamicos taco once in your life. Their menu is pretty basic, think hard-shell tacos stuffed with ground beef, chopped tomatoes, and shredded cheese, nachos, and cheese quesadillas, but there's a reason why it remains a crowd favorite for no-frills, wallet-friendly Mexican food.
See a list of Kamicos branches.
Silantro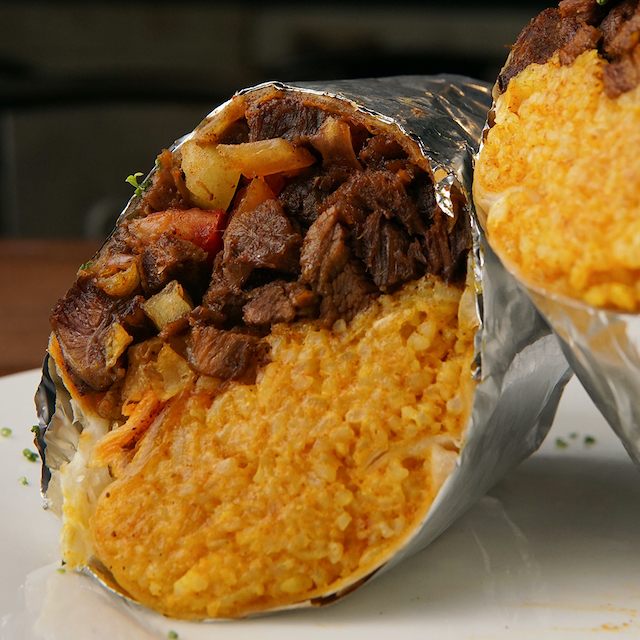 ADVERTISEMENT - CONTINUE READING BELOW
You'll probably spot the lines at Silantro Fil-Mex Cantina first before the actual restaurant. And that should come as no surprise thanks to its Pinoy-inspired takes on Mexican classics like burritos and quesadillas, as well as its wallet-friendly prices. Bestsellers include the cheesy Beef Nachos, the Silantro Pork Ribs, and the Beef & Lengua Burrito.
See a list of Silantro branches.
Also read:
Seven-Layer Taco Dip Recipe
Pork Carnitas Recipe
Hey, Spotters! Check us out on Viber to join our Community and subscribe to our Chatbot.
Share this story with your friends!
---
Help us make Spot.ph better!
Take the short survey
More Videos You Can Watch
Load More Stories