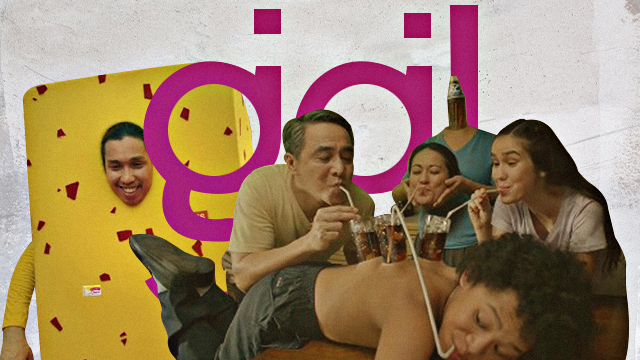 (SPOT.ph) A (sort of) cannibalistic human-cheese-bacon hybrid, people with soda bottles—among other things—as body parts, a missing ninong. These are just some of the most recent outlandish creations from the minds of the folks over at GIGIL, a creative ad agency that started barely three years ago in 2017. A relatively small player in a huge, well-established, and high-stakes field, this Pinoy agency is now leading the pack in terms of being different. And with the slew of crazy content they've dumped on us in the past few months, we're sure you're wondering: What the hell are they on over there?
ADVERTISEMENT - CONTINUE READING BELOW
This is the part where we say they're not on any sketchy substances, just pure drive and passion—but to avoid sounding predictable, we brought in GIGIL's leaders to speak for themselves. We got the chance to chat with founding partners Badong Abesamis and Herbert Hernandez, as well as managing partner Jake Yrastorza about what makes GIGIL tick!
Also read:
Finally: We Have Answers From the Team Behind That RC Cola Commercial
Meet the Filipina Engineer Who Struggled in Math But Now Works at NASA
Meet the Guy Who Made "Ganda Ka?" Happen
Meet the Filipina Engineer Who Makes Sure Your Netflix Doesn't Buffer
Meet the Filipinos Behind One of the World's Biggest Video-Game Companies
GIGIL Ad Agency: The Origin Story
What the Word "Gigil" Is to Them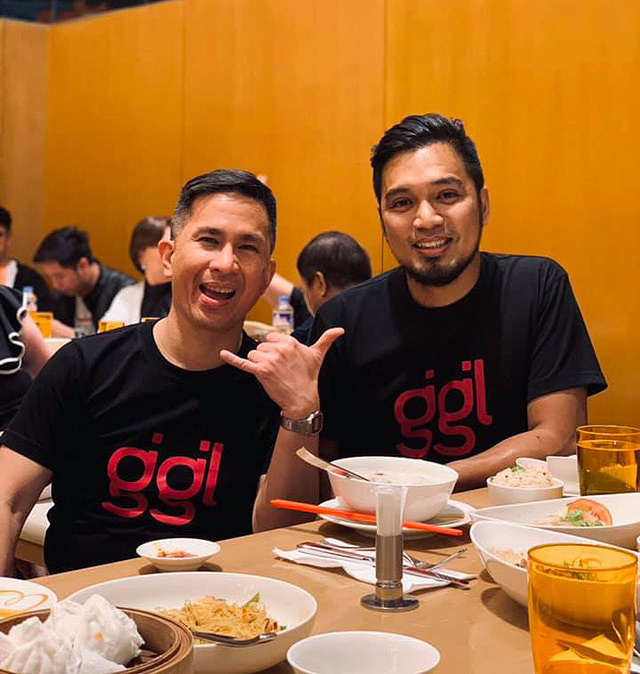 ADVERTISEMENT - CONTINUE READING BELOW
Recommended Videos
GIGIL began over three years ago with Abesamis, Hernandez, and Isabel Prollamante at the helm. The first two were then a part of another agency, with Abesamis as Hernandez's boss. The "initial trigger" for GIGIL was when a huge multinational company wanted to hire Abesamis "to turn the agency around, make it more creative," shares Hernandez, "Ang deal sa kanya is, if hindi siya papayag na kunin siya, 'de kukunin ako," he says with a laugh.
Well, the two put two and two together, and decided to go off and create their own track of creativity to follow. Yrastorza came on board a year or so later, after having done some work with the agency—and after Prollamante's migration to another country left big shoes to fill.
At the start, they were thinking of naming their company like a law firm—complete with "Associates" at the end—but as Abesamis explains, "What's the use 'di ba? You want to be different nga." They went over a slew of names, things like "Plan B" and "Toyo" because, "we really wanted crazy ideas naman," says Hernandez (but they were beat to it by the acclaimed restaurant) before finally landing on "GIGIL," all caps to match the meaning. 
ADVERTISEMENT - CONTINUE READING BELOW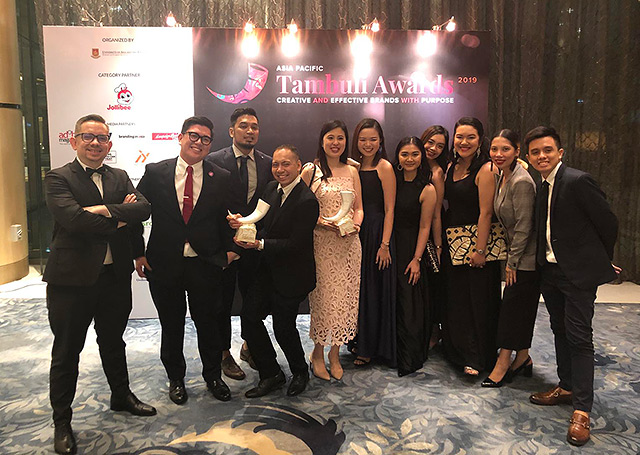 "Maraming magaling, pero konti lang ang gigil," says Abesamis, "We also believe that hard work really trumps talent." So admittedly, all agencies are creative, but it's a matter of who is "gigil to make things happen," adds Hernandez.
ADVERTISEMENT - CONTINUE READING BELOW
"Gigil can be passion," as Yrastorza loosely translates. We all know the word is incredibly tricky to fully explain to those who don't speak the language, but in the context of GIGIL, they take the "extreme fondness" aspect of that weirdly consuming emotion and are "gigil sa ideas," he adds. This means that with every little thing their agency does, there is a drive behind it—even something as basic as a calling card must have an idea to form it and make it different. "Lahat ka-career-in," Hernandez puts it succinctly.
What Does Being Gigil Get You?
With multiple awards and international accounts under their belts—in just three years—it's clear there's something this agency is doing differently. They now have a team of over 30 people, all operating under the drive to "challenge the norm," says Hernandez. To put it simply, at the core of all the advertising work they have done are nothing more than really good ideas. "It makes or breaks the agency," says Abesamis.
ADVERTISEMENT - CONTINUE READING BELOW
Take for example the emotional story of their 2018 advert for Levi's Philippines, directed by Kita Kita's Sigrid Bernardo. The touching holiday commercial was a far cry from the usual for the U.S. brand. "Who would have thought that Levi's would come up with a very Filipino commercial?" points out Abesamis, but that shift in direction proved very effective. The commercial made GIGIL the first ever independent Filipino agency to take home a gold award from the Asia Pacific Effie Awards in 2020.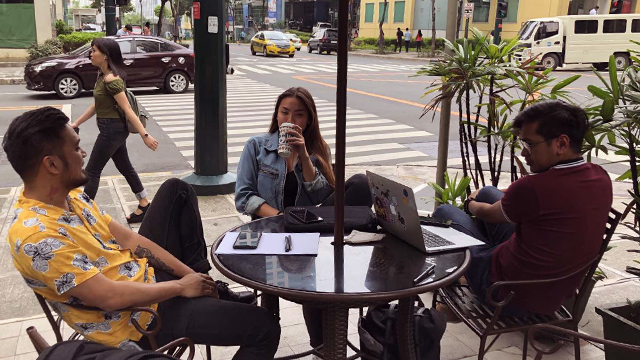 ADVERTISEMENT - CONTINUE READING BELOW
"In our materials we want to be different; we want to give brands a different voice in its category so that it cuts through," says Abesamis. What GIGIL does it to find the right voice for their client and amplify it using their own unique touch. Don't be fooled by the peaks of the agency's borderline insane creativity; that doesn't mean their brainstorming sessions consist of them just seeing who can come up with the craziest idea. "It's all about the degree of bravery," he adds—but "bravery does not necessarily mean crazy," interjects Hernandez.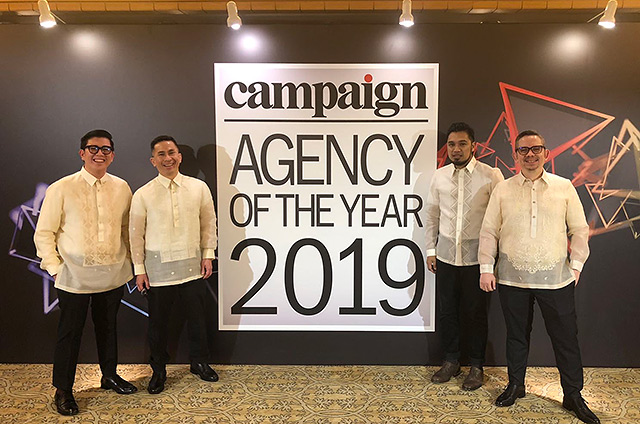 ADVERTISEMENT - CONTINUE READING BELOW
"It's one thing to come up with brave ideas, but it's another thing to approve them," says Yrastorza. Clients are, of course, the ones with final say—and we can only imagine what it was like while they were pitching that RC Cola commercial. Yet the thing is, their biggest pitches so far have been approved without a hitch. 
As Jeano Cruz, GIGIL's head of social, shares, "We have a sense of responsibility towards the clients that approach us. Kaya pinaglalaban namin 'yong alam naming makakatulong sa client, kaya kami makulit in pushing them, and they see that passion in us and allow themselves to embrace work that sometimes make them uncomfortable, but in the end pays off."
Making a Case for the Weird
"The riskiest thing a brand can do is play safe," explains Abesamis—and playing it safe is clearly not what GIGIL does. The agency has brought to life some of the craziest commercials of late, pushing to the forefront an "oddvertising" style we rarely see in the Philippines. In an entertainment culture that usually hinges on the emotional for predictable and rightful reasons, GIGIL's materials hit just the right jarring tone to shake things up. 
ADVERTISEMENT - CONTINUE READING BELOW
Part of what makes GIGIL's weirdness work is the belief and confidence that it will—another cliché, yes, but it is the truth. As Abesamis points out, there are those who no longer see the point of advertising agencies today "because they don't see the value of ideas," yet the way GIGIL's stories have resonated with audiences, and not just Pinoys either, serve as a very strong counterpoint to this lack of faith. TBH, we're just glad to see commercials get weird again.
ADVERTISEMENT - CONTINUE READING BELOW
Share this story with your friends!
---
Help us make Spot.ph better!
Take the short survey
Load More Stories