(SPOT.ph) From invisibility to mind-control, superpowers seem like the best thing in the world, and practically everyone has probably pretended to have them at least once. It would be much easier (and cooler, of course) if everyone had some sort of special power, because honestly, isn't it fun to imagine that you could teleport to just skip the traffic altogether?
In theory, superpowers are desirable, coveted even, but there exists a possibility that those graced with an extra ability could be disliked or hated—the Avengers go out of their way to help Earth only to be dismissed for causing collateral damage, the supers in The Incredibles are all being hunted down, and the whole mutant label attached to the X-Men isn't exactly the most welcoming thing.
Special doesn't always mean good. In the case of Freaks, special means different and being different means being demonized, trapped, and treated like a social outcast.
ADVERTISEMENT - CONTINUE READING BELOW
The TBA Studios-distributed movie introduces seven-year-old Chloe, played by Lexy Kolker, being taught by her father, played by Emile Hirsch, how to recite a spiel containing everyday facts about her life. She does well and all is good until she says she can't wait to be normal. Like most kids, Chloe wants to go outside and play, but even a single peep beyond the boarded-up windows of their dilapidated house earns a stern scolding from her dad. Having never seen the outside world before, Chloe fears the unknown dangers her dad always speaks of, but is not really sure if they're real to begin with. Given how Hirsch looks like in this flick, you'd think he has some problem and is subjecting this poor child to a life she never asked for.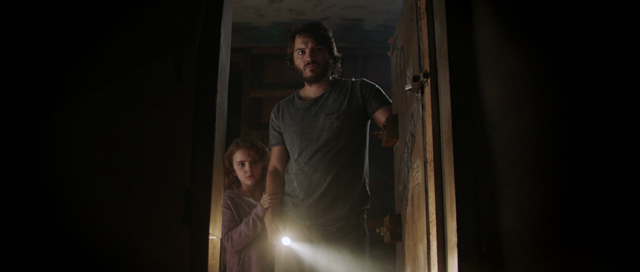 The most she has of the outside world is an imagined life with her neighbor Harper, and the hypnotizing cadence of the snowcone truck that compels her to go beyond the tightly sealed house, step foot into the yard, and grab a cone all for herself. Mr. Snowcone (Bruce Dern) coaxes her with his charisma, but sudden slip-ups tell you this man shouldn't be trusted, at least not completely.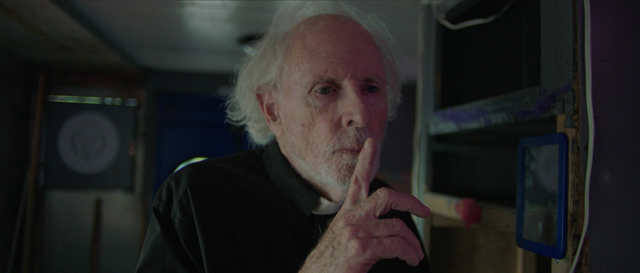 ADVERTISEMENT - CONTINUE READING BELOW
All Chloe wants is to be normal and to be loved by the outside world. It doesn't seem like much, but it's a pretty tall order for a girl who's different in both the best and worst ways. With how the men in her life are pulling at her for her trust and safety, Chloe holds on to the fact that her mom, played by Amanda Crew, is alive, somewhere out there, and the ghost she once feared may be the only hope she has of ever reuniting with her mom.
Everything is not what it seems in Freaks, and as Chloe finds out more about the outside world and why she must deal with the way things are, more questions pop up and you're left just as clueless as she is. The film is good at questioning your preconceived notions of society—of who is good and who is bad, of what is right and what is not, and what is considered normal or abnormal. Chloe must be protected, but you're not exactly sure if it's the outside world she should be sheltered from, or if she needs to be kept away from the bad guys her dad, and the intriguing Mr. Snowcone, won't stop talking about. Even the seemingly calm and level-headed Agent Ray (Grace Park) has a few skeletons in her closet. No one is telling her the whole truth, and it riles up an anger within you because you, too, are kept in the dark.
ADVERTISEMENT - CONTINUE READING BELOW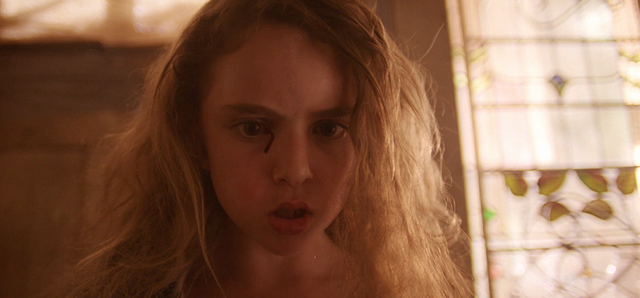 Aside from keeping you on your toes, the film is only just as good as the actors that bring it to life. Hirsch is brilliant in his role as the dad, with just the right amount of care and grit to play a doting father and paranoid rebel in one. He creates an intense portrayal of a desperate man spiralling down as he tries to his best to survive not just for his sake, but for his daughter's as well. Kolker, for her age, is incredible in every scene and it's somehow disturbing how she can switch from a curious daughter to a threatening girl who needs answers and clarity now, but perhaps this is how you know she has what it takes to play the part. Side by side, they sell you the illusion, and later break it, and it's wholly satisfying to watch something fleshed out so well. Even Dern, with his deceptive role as Mr. Snowcone, is adept at tilting your values and playing with your trust.
ADVERTISEMENT - CONTINUE READING BELOW
Freaks examines the life of superpowered individuals through a political lens and it's interesting how policies, media, and government can shape the perception of these citizens, and even contain their lives and go as far as manipulate them and use them for a military agenda. Superpowers may have once been cool in the playground, but in the real world, there are repercussions and consequences, and the film does its job of showing you what the world would be like if people were different and had an advantage not everyone has.
A lot of mystery shrouds Chloe's reality, and it is in giving and withholding enough that the film creates a push and pull that leaves you knowing all you need to know, but craving so much more. With arresting scenes, conflicting motivations, and jarring revelations, Freaks may be a touching story of how a family looks out for each other, a thriller that keeps you at the edge of your seat, or even commentary on the politics of identity, but regardless of what it is for you, it can all be summed up simply: it's a film you need to watch.
ADVERTISEMENT - CONTINUE READING BELOW
Rating: 3.5 out of 5 Spots
Freaks is out in cinemas starting August 23. Photos courtesy of Well Go USA Entertainment.
Share this story with your friends!
---
Help us make Spot.ph better!
Take the short survey
More Videos You Can Watch
Load More Stories