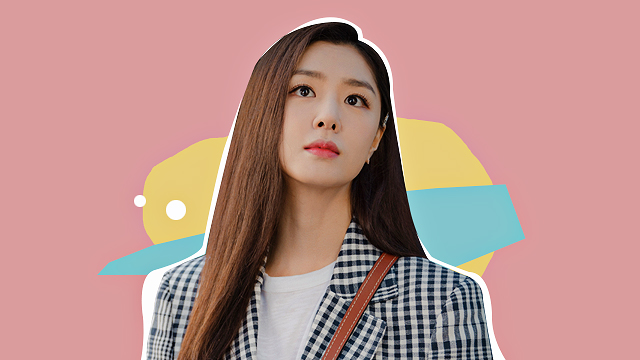 (SPOT.ph) If you can't get enough of Korean drama Crash Landing on You, don't worry, we completely understand. Apart from the RiRi couple (a.k.a. Captain Ri Jeong Hyuk and Yoon Se Ri), audiences were also hooked with the secondary leads in the series. Case in point: the fierce and beautiful Seo Dan, played by Seo Ji Hye, who is initially paired with Captain Ri thanks to an arranged marriage. Ji Hye has been acting for 18 years, and her filmography covers lighthearted rom-coms, thrilling action dramas, and more. If you're looking for more titles starring Ji Hye, we round up several of her memorable works in both television and the silver screen.
ADVERTISEMENT - CONTINUE READING BELOW
Also read:
10 Things to Watch If You Like Hyun Bin From Crash Landing on You
10 Things to Watch If You Like Son Ye Jin From Crash Landing on You

Check out these shows and films starring Crash Landing on You's Seo Ji Hye:
Voice (2005)
Talented singer Young Eon (Kim Ok Bin) is mysteriously murdered and the only person who can hear her the next day is her friend Seon Min, played by Ji Hye. The two put their heads together to try and find out who killed Young Eon. Seon Min makes friends with the lonely Cho Ah (Cha Re Ryun), who can hear the voices of those who have passed. As the three girls revisit Young Eon's past and the events before her death, Seon Min and Cho Ah realize that there may be more to who Young Eon really is. This horror film is considered to be Ji Hye's big break.
ADVERTISEMENT - CONTINUE READING BELOW
Recommended Videos
Over the Rainbow (2006)
This K-Drama follows four young individuals trying to hit it big in the world of entertainment. Jeong Hee Su (Kim Ok Bin) heads to Seoul with the hopes of being a singer and dumps boyfriend Kwon Hyeok Ju (Ji Hyun Woo) for famous singer Rex (Hwanhee). Sang Mi, played by Ji Hye, is a huge fan of Rex, and although she struggles to make ends meet, she pursues things she loves with great passion. The four struggle to make it to the top, and realize along the way that feelings make the journey to success all the more complicated.
Chun Ja's Special Day (2008)
Ji Hye plays nursing assistant Yeon Boon Hong, the only child of single mother Hwang Chun Ja (Go Doo Shim) who runs a karaoke bar to provide for them. Boon Hong's boyfriend Nam Gi Seok (Heo Jung Min) gets her pregnant and tells her to get an abortion, which she wasn't able to do. One day, Boon Hong joins couple Lee Joo Young (Yang Hyun Tae) and Lee Sun Hee (Choi Ji Yeon), but the two die in an accident, leaving Boon Hong as the only survivor. Joo Young's family mistakes her for his girlfriend and believes she's carrying his child. Boon Hong plays along to live with the Lee family and with hopes that they never find out about the truth.
ADVERTISEMENT - CONTINUE READING BELOW
49 Days (2011)
Shin Ji Hyun (Nam Gyu Ri) has it all—she's got rich and caring parents, she's engaged to the perfect Kang Min Ho (Bae Soo Bin), and she's got bestfriend Shin In Jung, played by Ji Hye. The same cannot be said for the desperate and suicidal Song Yi Kyung (Lee Yo Won), an overworked girl struggling to get by. The two are worlds apart, but their paths cross when Yi Kyung fails to take her own life and unwittingly causes the early death of Ji Hyun. She is offered the chance to live again, but she must find three people who truly cherish her in the next 49 days. Using Yi Kyung's body, Ji Hyun slowly realizes that her supposedly perfect life might not be so peachy after all.
Noble Woman (2014)
Noble Woman stars Ji Hye as Yoon Shin Ae, a girl who gives up her studies to work as a department store saleslady. She falls for coworker Han Jung Min (Hyun Woo Sung), and attracts disapproval from Lee Min Ah (Park Jung Ah), the department store owner's daughter. Shin Ae eventually marries Young Min (Jung Sung Woon), but an accident leaves her a young widow. Thinking her life is over, she discovers that her husband's family is a major investor of the department store, and is now inheriting all their wealth. Mi Na refuses to accept Shin Ae's rise in status, and she devises a plot to question her share of the department store.
ADVERTISEMENT - CONTINUE READING BELOW
Don't Dare to Dream (2016)
 The series follows the drama in the lives of these media practitioners. Diligent weather forecaster Pyo Na Ri (Gong Hyo Jin) and competitive news anchor Lee Hwa Shin (Jo Jung Suk) have been co-workers at SBC broadcasting station for a long time. Na Ri used to like Hwa Shin, but she changes her mind once she meets Go Jung Won (Go Kyung Pyo), the heir to a large clothing corporation. Ji Hye also plays a news anchor named Hong Hye Won, a smart and ambitious woman from a well-connected family. This show is also known by the title Jealousy Incarnate.
Heart Surgeons (2018)
Ji Hye has also starred in this medical drama as Yoon Soo Yeon, a surgical assistant who also happens to be the daughter of the hospital's director of Taesan Hospital. The medical drama revolves around the events and cases at Taesan Hospital's thoracic surgery department, and mainly follows surgeons Park Tae Soo (Go Soo) and Choi Suk Han (Um Ki Joon).
ADVERTISEMENT - CONTINUE READING BELOW
Black Knight: The Man Who Guards Me (2017)
CEO Moon Soo Ho (Kim Rae Won) hasn't been so lucky in love, but finds himself still falling for Jung Hae Ra (Shin Se Kyung)—the girl who broke his heart. He claims to be her black knight, and although Hae Ra doesn't know what that means, Soo Ho reminds her of their past lives with his actions. Ji Hye plays designer Choi Se Rin in this series, whose beauty holds a deadly secret. This love story toys with fate, destiny, and fantasy, and shows how past mistakes can seep into the present.
Rampant (2018)
Believe it or not, Hyun Bin starred in a film with Ji Hye before the two went on to play Captain Ri and Seo Dan, respectively, in Crash Landing on You. They both appeared in the 2018 historical zombie film Rampant, which stars Hyun Bin as prince Lee Chung and Jang Dong Gun as Joseon's war minister Kim Ja Joon, while Ji Hye plays a concubine named Jo. With the threat of China's Qing dynasty looming over Joseon, prince Lee Chung will do everything he can to maintain Korea's sovereignty and safety, but dissent from decorated war minister Ja Joon and a zombie outbreak brought over by European forces make his mission almost impossible.
ADVERTISEMENT - CONTINUE READING BELOW
Shall We Have Dinner Together? (2020)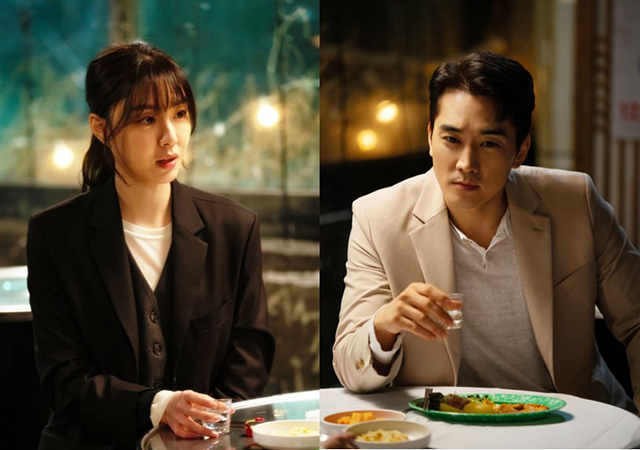 Based on a webtoon of the same name, this upcoming drama will air in May and stars Ji Hye as Woo Do Hee, a girl who no longer believes in love after failed dating experiences. She meets Kim Hae Kyung (Song Seung Heon) while in line to eat at a restaurant, and the two are offered a special deal after being mistaken for a couple. Their first dinner turns out better than expected, and a one-time thing turns into a weekly dinner where they rant about work, life, and love.
ADVERTISEMENT - CONTINUE READING BELOW
Your guide to thriving in
this
strange new world.
Share this story with your friends!
---
Help us make Spot.ph better!
Take the short survey
Load More Stories