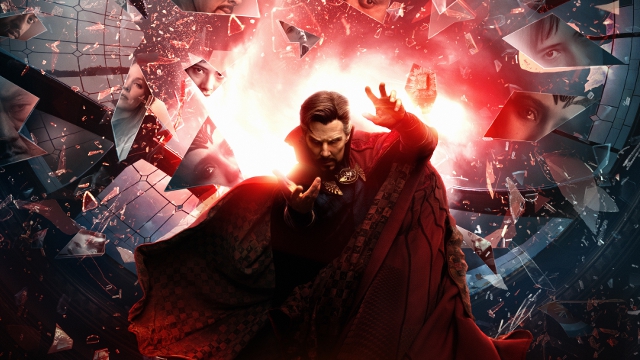 (SPOT.ph) "We should tell him the truth," a mysterious figure tells Doctor Strange in the latest trailer for Doctor Strange in the Multiverse of Madness. While we don't have exact confirmation on who this character is (read to the end to see what Marvel Studios President Kevin Feige has to say about it), this truth revealing and tell-all energy is certainly what the cast and crew of the Doctor Strange sequel aims to bring, as they showed during the Global Press Conference for the film on Monday, May 2 (very early in the morning, PH time).
Stars Benedict Cumberbatch, Elizabeth Olsen, Benedict Wong, Xochitl Gomez join producer Feige, director Sam Raimi, and writer Michael Waldron, as they spill on shooting the film at the height of COVID-19, discuss finding the truths of their characters when facing their Multiversal counterparts, and answer burning questions about the movie's biggest mysteries.
ADVERTISEMENT - CONTINUE READING BELOW
Also read:
The Universe Is Expanding: the Marvel Titles to Look Forward to in 2022
10 Strange and Scary Movies You Can Watch Before Seeing Doctor Strange in the Multiverse of Madness
Here are the biggest reveals from the Doctor Strange in the Multiverse of Madness Global Press Conference:
Kicking things off, Feige reflects on his full-circle moment starting off as a junior producer on Raimi's Spider-Man film, which recently celebrated the 20th anniversary of its release. "I was a young producer who just felt lucky to be in the same room with [director Sam Raimi] and now I'm an old producer that just feels lucky to be in the same room with him."
Raimi himself emphasizes one aspect of superhero moviemaking that hasn't changed since working on his Spider-Man trilogy 20 years ago is having great actors bringing out the humanity of these super-powered individuals. Raimi highlights it's especially important in this movie, given the grand setting of the Multiverse, "it's great to see that knowledge that they have for their characters in this film, because what they meet is the Multiverse. In the Multiverse—it's basically like a mirror—they meet alter versions of themselves. These actors are so good; they just have to change the slightest aspect of their character's personality to make an interesting conflict with the alter self."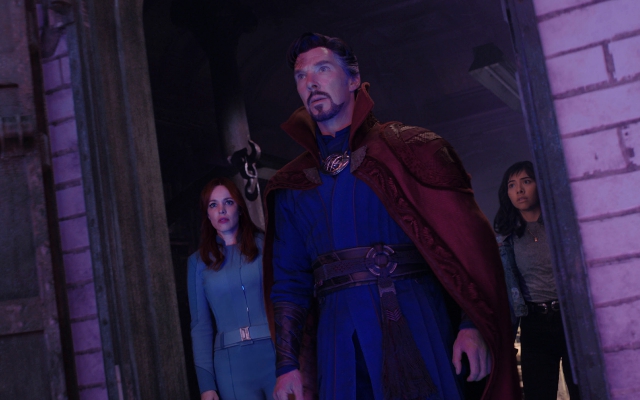 CONTINUE READING BELOW
Recommended Videos
The film is what will introduce the general audience to Marvel's Multiverse of endless storytelling, and Cumberbatch is definitely excited to be the audience's eyes and ears going into this next chapter, saying it "feels great" to be a main player in the Marvel Cinematic Universe (MCU).
Cumberbatch previously appeared in Spider-Man: No Way Home, which dealt with Peter Parker (Tom Holland) facing a number of Spider-Man's villains from the Multiverse. Finally able to talk in detail about his role in that film, Cumberbatch says, "That was [Strange] trying to be an adult—a sort of guardian—and getting it very wrong, to be honest. There was some poor parenting in that film. He got angry at the kid, he tried to take the toy back. It all went a bit wrong."
With this Doctor Strange-centric film, Cumberbatch promises the sequel will delve into exploring more of Strange's mistakes and faults. "I think we see in this film an iteration of somebody that we've seen very omnipotent, very creative, very omnipresent—and all the omni's—and yet we haven't really understood what the cost of that is, what it is that's fueling that. […] This one is about examining that and finding his flaws, his faults, his humanity, as well as his strength."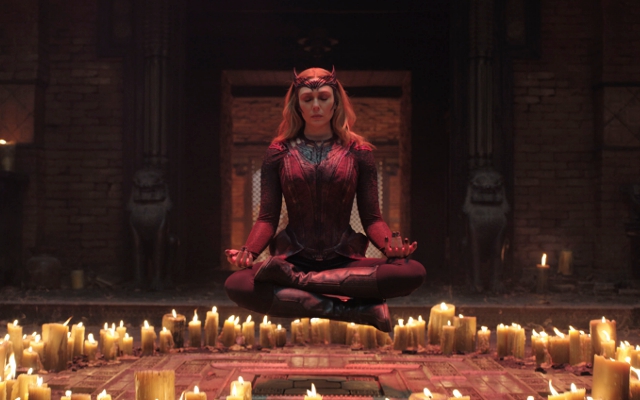 ADVERTISEMENT - CONTINUE READING BELOW
Starring alongside Cumberbatch is Olsen as Wanda Maximoff (a.k.a. "the Scarlet Witch") in a bigger role than she's had in previous Avengers films. Us here over at SPOT.ph got to ask her and Raimi what the most exciting part about tapping into the duality of Wanda—her powers being both a source of greatness and great tragedies—was and how she was able to present a hero still finding out the limits and consequences of her powers.
Olsen answers, "my biggest goal is to play a lawyer to my character. And to defend, defend, defend. […] Wherever they're coming from or whatever they're processing, my goal is to just defend their perspective. I enjoy in all the film's I've gotten to do that she's really straddling this line and usually in her biggest emotive losses is when something is born. And we get to further that in this film, which is something I'm happy about."
While Raimi gushes about the character further, "she's a classic character who loved not too wisely but too well. That's a source of many of her aspirations in this film and sometimes leads to less happy moments for her."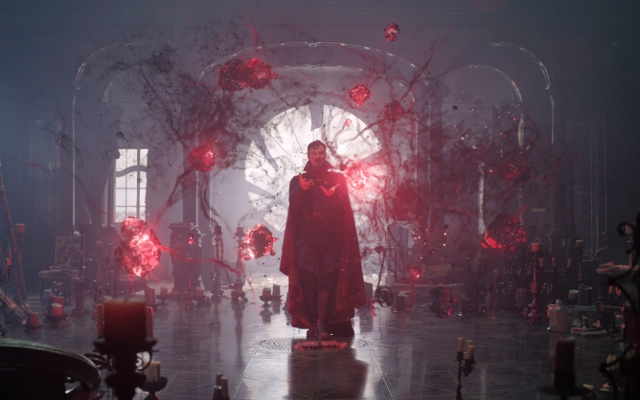 ADVERTISEMENT - CONTINUE READING BELOW
Raimi further emphasizes that the great cast is what really pulled together and centered the film, as production grew hectic due to the pandemic and extended worldwide lockdowns. "The script often times came minutes before," says Raimi. "The actors are very creative. They're opinionated. They know their characters better than anybody, so they'll recognize in playing of the scene [whether] 'this is untrue,' 'this feels like a manipulation,' or 'could it be more real?' and we'd make changes in the moment."
Unfazed and even grateful for the fast and loose nature of the story coming together, Raimi says, "it's probably for a writer like improv is for an actor. These movies are reacting, making up, changing things, and you have to be in the moment. Take it in, go with it."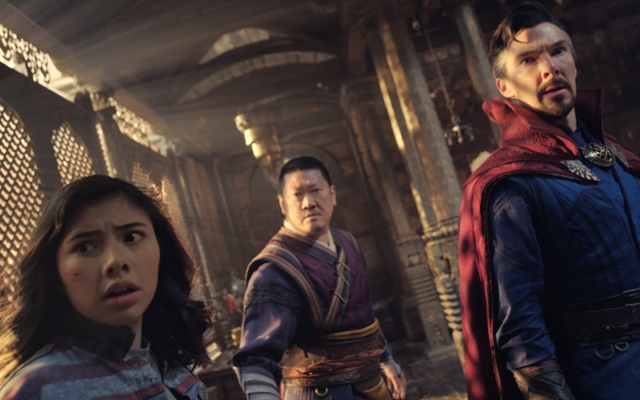 ADVERTISEMENT - CONTINUE READING BELOW
Newcomer to the cast, Gomez joins the MCU as America Chavez, a teenager with the ability to jump through different universes. On playing the 14-year-old hero, Gomez says, "this is a very adult movie; there's a lot of adults in it and it's very heavy. I wanted to make sure America still had that youthfulness and fake-it-til-you-make-it resilience." America is also one of the first LGBTQ+ characters to have a leading role in an MCU film.
"It's important for the world to represent the world as it is and the world outside your window, as we used to say in publishing," emphasizes Feige. "That aspect of America's character is from the comics, so we always want to adapt them as well and as truthfully as we can. […] Again, that's not what the movie is about but it's an important part of who her character becomes, in the comics, so we wanted to touch upon that."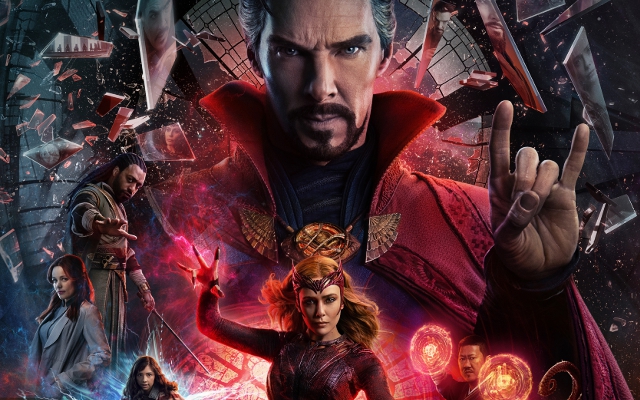 ADVERTISEMENT - CONTINUE READING BELOW
Feige also touches upon keeping a lockdown on secrets and surprise revelations, especially in the wake of infamous leaks spoiling the return of Tobey Maguire and Andrew Garfield as the Spideys in No Way Home. "Unfortunate truth is you [can't keep secrets under wraps]. Therefore, you need to make sure the experience itself works regardless of what has been spoiled or not. […] But in a lot of ways, No Way Home showed that [spoilers] do not lessen the experience. […] The most important thing is delivering the movie or the show that delivers regardless of what you know going in."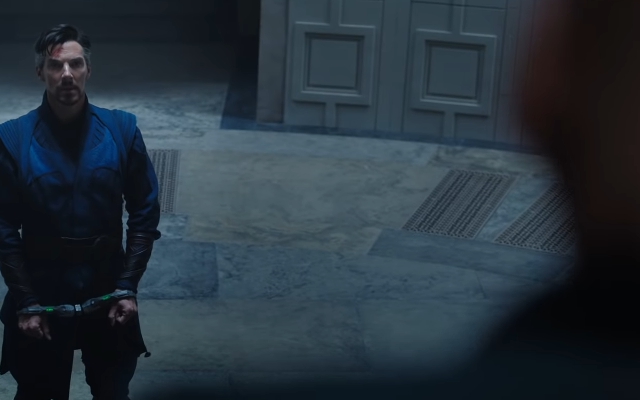 Finally, the press conference ended with a cheeky question being directed to Feige, on whether or not he has recently produced an actor who has been knighted to the title of Sir—a reference to the speculation that Sir Patrick Stewart is returning as Professor X in the film. Feige quickly retorts by denying that Sir Anthony Hopkins (who portrayed Odin in the Thor films) is in the film. After a reminder from Cumberbatch, Feige does state that he did recently work with Sir Ben Kingsley, who portrayed Trevor Slattery in last year's Shang-Chi and the Legend of the Ten Rings.
ADVERTISEMENT - CONTINUE READING BELOW
Looks like we'll have to check the flick out in cinemas to see all the surprise characters Marvel is keeping under wraps.
Doctor Strange in the Multiverse of Madness drops in cinemas on May 4.
Hey, Spotters! Check us out on Viber to join our Community and subscribe to our Chatbot.
We are now on Quento! Download the app and enjoy more articles and videos from SPOT.ph and other Summit Media websites.
Share this story with your friends!
---
Help us make Spot.ph better!
Take the short survey
Load More Stories