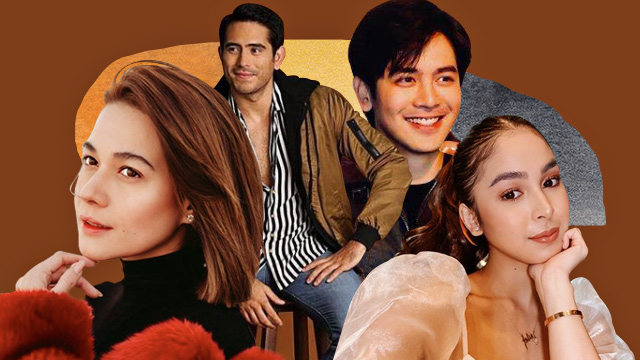 (SPOT.ph) If you think about it, a relationship—whether platonic or romantic—is all about communication, quality time, and commitment. These days, though, you have to factor in social media presence. If you know of a couple and they haven't posted each other in a while, that's a red flag for hardcore stans. You might have your fair share of unfollowing an ex or blocking someone you don't like, but celebs are guilty of doing this on social media, too. After all, an Instagram unfollow is basically the modern-day equivalent of a breakup.
Here are 10 times local celebs unfollowed each other on Instagram:
Angelica Panganiban and Carlo Aquino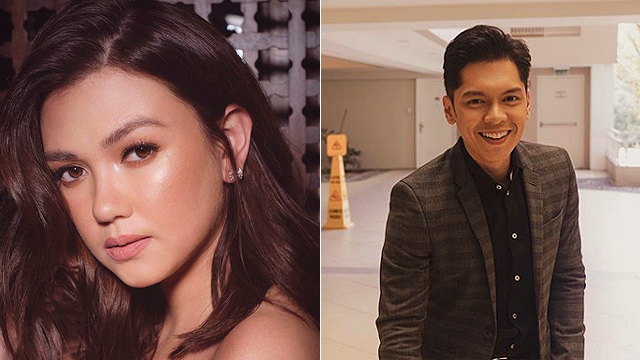 ADVERTISEMENT - CONTINUE READING BELOW
Real-life exes Angelica Panganiban and Carlo Aquino reunited for the 2018 film Exes Baggage, and while it was strictly professional, a lot of fans were hoping they would get back together. Aside from promoting the film, they also went to Japan and spent Christmas together, so we get why Panganiban would fall for Aquino all over again. But some exes are meant to stay apart, and moving on is in order. Panganiban unfollowed Aquino, but Aquino was still following her online. As of writing, they both don't follow each other anymore, and we suppose there's really no getting CarGel back.
Nash Aguas and Alexa Ilacad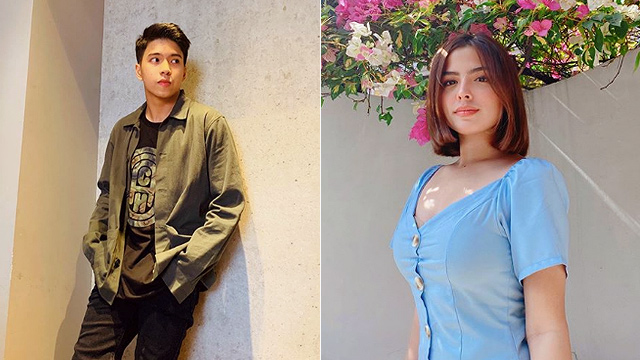 You might know them as alums from comedy kids show Goin' Bulilit, but they eventually went on to be a love team called NLex. During their partnership for teleseryes and other projects, Nash Aguas would take the time to surprise Alexa Ilacad and post about it, but the two never really defined their relationship. In 2019, Aguas announced that he has a girlfriend: fellow Goin' Bulilit alum Mika Dela Cruz, who he claims he has loved for years. Just like that, all posts about Ilacad disappeared, leaving her wondering where she stood all this time. She unfollowed the new couple, and Aguas unfollowed her right back, spelling the end of their love team.
Catriona Gray and Clint Bondad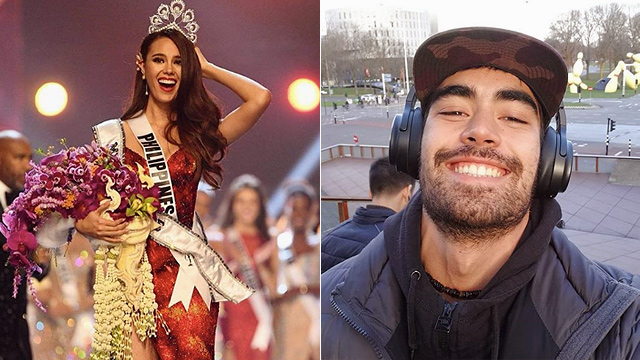 It's rare for one person to have the looks, the brains, and the heart all at the same time, so when Miss Universe hopeful Catriona Gray walked the runway, a lot of people was in disbelief that she also had a love life. Then boyfriend Clint Bondad came to Thailand to support the candidate, and no one was happier about her victory than he was. Unfortunately, good things come to an end and the two announced their breakup. Him unfollowing her on Instagram was the final nail in the coffin. To make matters worse, Gray was the only person Bondad followed on Instagram then, and for fans, it probably stung to see that one turn into a zero.
Kathryn Bernardo and Daniel Padilla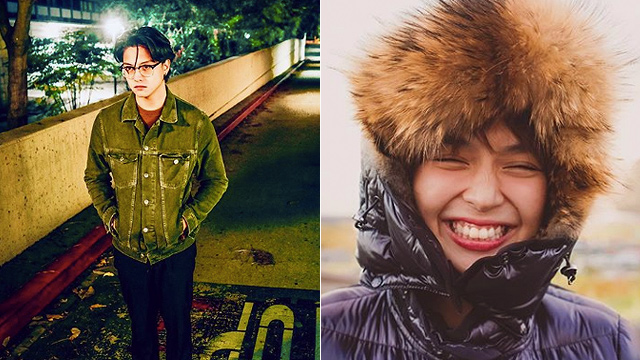 ADVERTISEMENT - CONTINUE READING BELOW
While most of the celebs on this list unfollowed another celeb on purpose, this one was unintentional. When Daniel Padilla unfollowed love-team partner and real-life girlfriend Kathryn Bernardo back in February 2019, fans started freaking out and thought the two got into a huge fight. But it turned out Bernardo blocked her boyfriend by accident and quickly unblocked him. She clarified that she didn't know that blocking someone would make the two accounts unfollow each other.
Claudine Barretto and Kris Aquino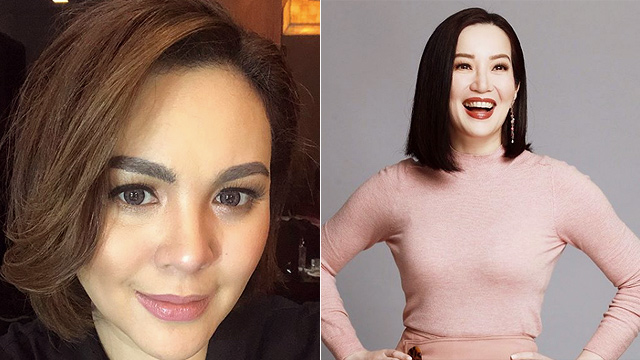 Before we get down to the actual unfollowing, it's important to discuss who Nicko Falcis is. Short answer: Kris Aquino's former business manager. The long answer is that the two have been in a legal battle since October 2018, as Aquino filed a qualified theft complaint against him for misusing the corporate credit card she gave him, which was intended only for her production company.
Gretchen Barretto dipped her toes into the issue and publicly showed support for Falcis. Gretchen said she was simply on the side of the truth, and has been waiting for a long time to correct Aquino's deeds, as she felt like Aquino could have her way for the longest time.
So where does Claudine Barretto fit into all this? Gretchen claims that Aquino reached out to the other Barretto sister to tag-team, and effectively silence Gretchen. Eventually, Falcis and Aquino reached a settlement and Aquino has decided to close that chapter of that life. Aquino unfollowed Claudine on Instagram but claims that she's still friends with her in real life. As of writing, the two are back to following each other. Maybe a social media cleanse or purge can do wonders for your health and well-being.
Pia Wurtzbach, Gerald Anderson, and Bea Alonzo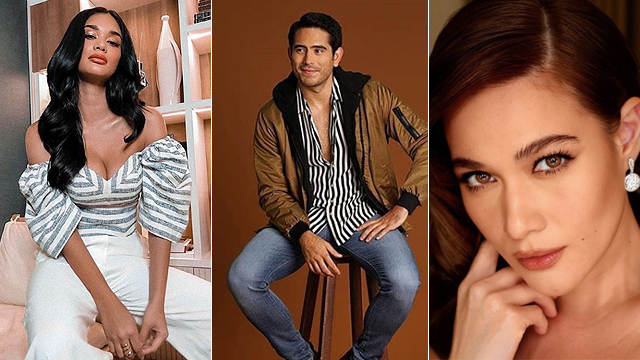 ADVERTISEMENT - CONTINUE READING BELOW
Gerald Anderson has had a colorful dating past, so allow us to give you a short background: After their brief 2010 relationship, Bea Alonzo and Anderson reunited for the 2016 film How To Be Yours, and they got together later that same year. Two years later, in 2018, Alonzo unfollowed her boyfriend and Miss Universe 2015 Pia Wurtzbach, who was Anderson's leading lady for My Perfect You. None of the three parties ever confirmed or denied if there awas any rift among them, though weeks after, Alonzo followed him again. Anderson admitted that there was a "simple misunderstanding" between him and Alonzo. All seemed well when Alonzo posted a photo of her and Anderson on vacation in September 2018. 
Julia Barretto, Gerald Anderson, and Bea Alonzo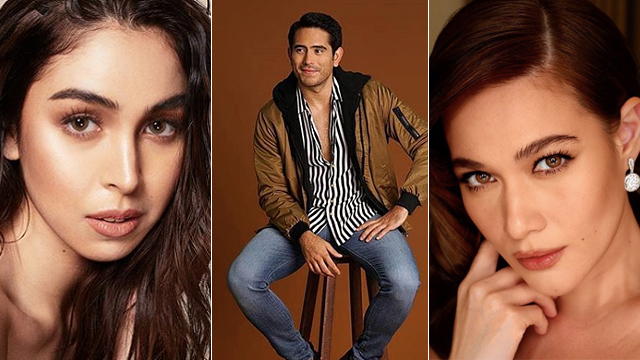 In July 21, 2019, Bea Alonzo posted a plain black photo on her Instagram saying that she has had enough. No names were mentioned in Alonzo's post, but it sparked rumors that she has broken up with then boyfriend, Gerald Anderson. It was also when Alonzo liked an Instagram post of a fan who posted a photo of Anderson and Between Maybes co-star Julia Barretto in BGC, which was taken at Rayver Cruz's birthday party.
A few days after, Barretto posted on Instagram and called Alonzo out for "bullying" her. Barretto also added how she was attacked for two issues, one of which was being associated with Anderson and Alonzo's breakup.
ADVERTISEMENT - CONTINUE READING BELOW
A few days after the Instagram wars, Alonzo was surprised to find out Anderson said their relationship was over, as he just stopped talking to her, but never told her why. Some time later, Alonzo unfollowed the two, but Anderson and Barretto still follow each other. We'd like to think there's no getting back together because after all, in this day and age, an unfollow means a clear-cut goodbye.
Julia Barretto, Angel Locsin, and Angelica Panganiban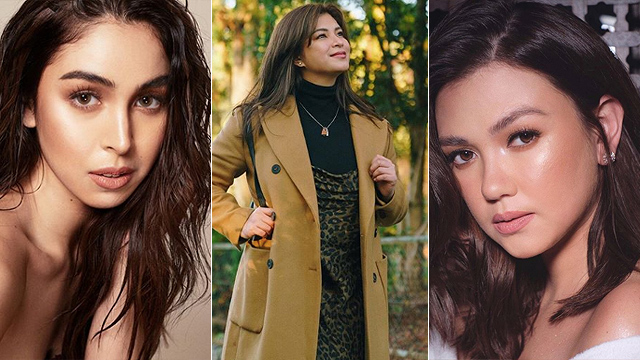 Friends are the first to tell you how bad your ex was. You can show a little mercy but your squad will show none, and this can manifest in several ways. Angel Locsin and Panganiban, two celebrities who are known to be close friends with Alonzo, reportedly unfollowed Barretto after the whole incident. Barretto also unfollowed the two.
Bela Padilla and Dani Barretto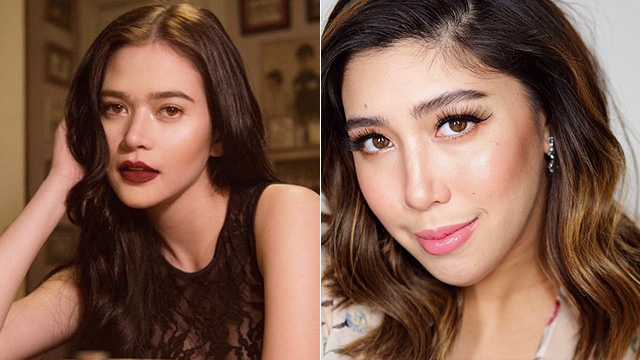 If you think that's all there is to it, there's more. Following the controversy of Team Bea versus Team Julia, actress Bela Padilla was seen having dinner with Alonzo, along with Locsin and Panganiban. People then pointed out that Padilla unfollowed Julia and best friend Dani Barretto, which was seen a silent declaration of her alliance with Alonzo. Fans saw this to be a major red flag as the two are considered to be very close, with Padilla even introducing Dani to her husband, Xavi Panlilio.
Padilla later clarified that they had no beef with each other, and she unfollowed other Instagram users, and not just Julia, as part of a social media detox. The dinner with other celebrities turned out to be a trade launch, and attendance was mandatory. Padilla also said that it's been a while since she unfollowed Julia earlier that year, and was meaning to unfollow more users but couldn't do so because of lack of time. Bela made clear that she wasn't choosing sides and she remains a friend to both Dani and Alonzo.
ADVERTISEMENT - CONTINUE READING BELOW
Julia Barretto, Joshua Garcia, and Janella Salvador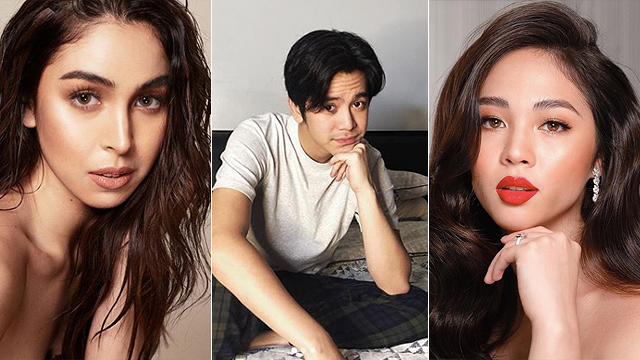 We'll sum this up as quick as we can: Julia and Garcia broke up, and the young actress was linked to Anderson, who then broke up with then-girlfriend Alonzo after allegations of cheating. Phew, what a mouthful, but if you think that's where it ends, there's more to it. Julia and Garcia were still together in 2018 and the two actors were working on Mikhail Red's zombie film Block Z. The film is coming out in February 2020, and they still have to appear in press conferences, interviews, and guestings to promote the film. It was in June 2019 when Barretto and Joshua Garcia revealed that they're no longer together, but are just "best friends." 
The two say they're okay with each other, and are busy doing their own thing: Julia recently moved into her own house, and Garcia is currently the leading man of actress Janella Salvador on ABS-CBN teleserye, The Killer Bride. Fans then noticed that Julia no longer follows Garcia and Salvador, causing suspicion about whether they really are okay, or if she's jealous, as Garcia and Salvador still follow Julia on Instagram. None of the three have made any comment.
Share this story with your friends!
---
Help us make Spot.ph better!
Take the short survey
More Videos You Can Watch
Load More Stories