10 Outfits We've All Worn While Stuck Home in Quarantine
In case you're running out of options.
(SPOT.ph) Stepping out of our homes adheres us to certain conditions when it comes to how we dress—setting, weather, occasion, time of day, et cetera—but staying in goes by its own rule book when it comes to style. With all the time you've spent indoors this 2020—we're now nearly two months into the enhanced community quarantine in Metro Manila—you've probably realized that your clothes don't quite serve the same function that they used to. But hey, that doesn't mean you shouldn't put some effort into your outfits. Dressing up is not only a way to stay comfortable and look presentable, but the ritual of putting clothes together can often feel as therapeutic as making art or watching your favorite movies. So with all this time on your hands, we're sure you've worn all kinds of different looks from the safety of your own bedroom.
Also read:
10 Quirky Things People Have Been Doing in Quarantine
Grocery-Shopping in a Pandemic: What It's Like to Be a Quarantine Tribute
10 Things That Are Pretty Much Useless Now Thanks to the Pandemic
We're probably all worn these 10 kinds of outfits at one point or another while in quarantine:
Business on Top, Party on the Bottom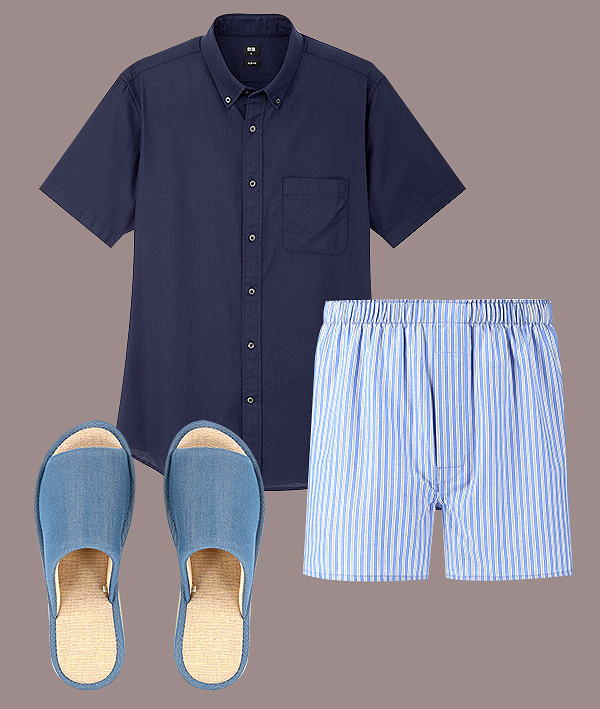 ADVERTISEMENT - CONTINUE READING BELOW
If you work from home and take part in virtual meetings, you can probably relate to this ensemble—why dress up head-to-toe when only your torso is on camera? Tom Cruise pulls it off in Risky Business, and so can you! Fair warning: Many social media posts of people accidentally revealing their undies on video call and even public figures showing off their boxers in live interviews have been widespread during this pandemic, so just remember to angle your front cam with caution and to not stand up at your next video call if you're rocking this look.
Workout Clothes (actual workout optional)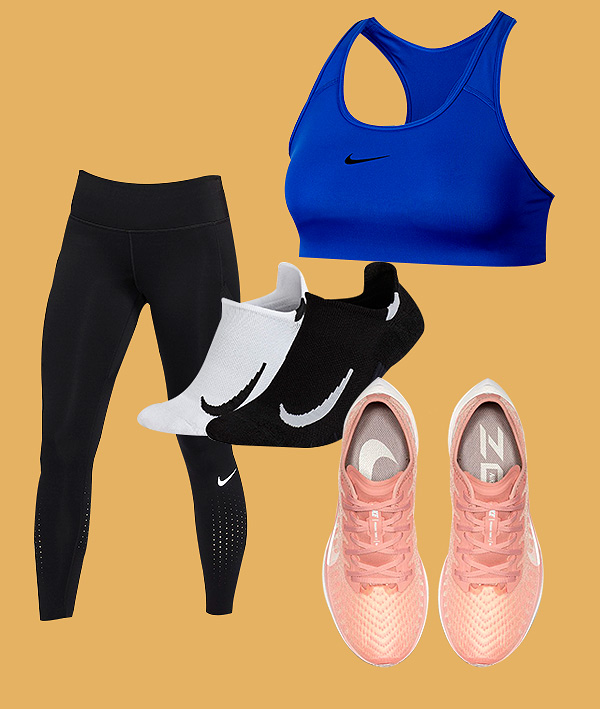 If you spend any time at all on social media then you know that the lack of gym access in quarantine hasn't stopped anyone from achieving their fitness goals—workout videos are this summer's version of bikini photos on IG. From online classes to no-equipment workouts to free fitness apps, there's lots you can do for exercise from the comfort of your own home. That being said, you've probably put on a sports bra, leggings, and sneakers at least a few times in your time at home these last few months. Whether or not you actually worked out is a different story, but at least you made the effort of putting the gear on. That's what counts. And hey, no pressure from us—go ahead, eat your 10th snack of the day. You can exercise tomorrow.
CONTINUE READING BELOW
Recommended Videos
Pambahay Chic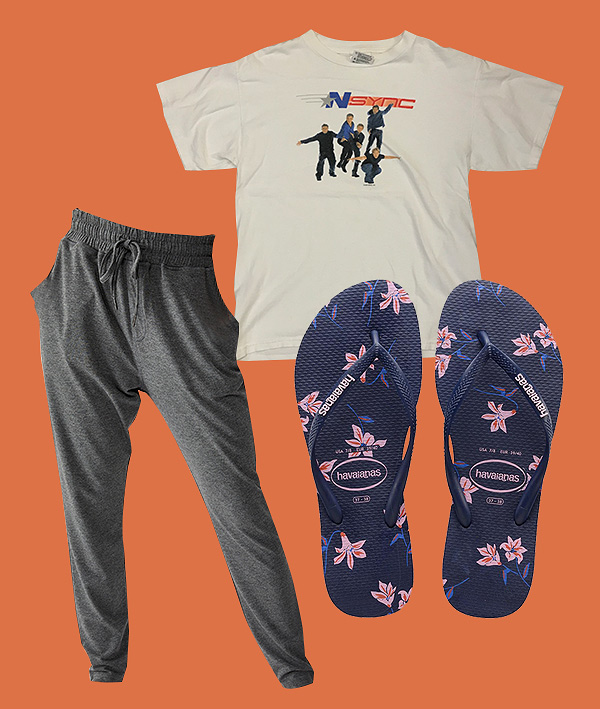 Even before the quarantine began, most of you probably already had clothes designated for lazy days at home. It's what we Filipinos call pambahay: the kind of clothes made for rainy days off, weekends filled with siestas, and nights when you'd rather stay in. Drake once described the look as "sweatpants, hair tied, chillin' with no make-up on." But for those who miss the fun of getting all dressed up, we wouldn't blame you if you've spent the last few weeks curating your pambahay—your fave graphic tee, some cute-but-comfy bottoms, and a messy bun make for that effortless, I-woke-up-like-this feel. Throw in a cup of coffee or your current read and you've got the perfect nonchalant IG snapshot.
ADVERTISEMENT - CONTINUE READING BELOW
It's Getting Hot in Here, So...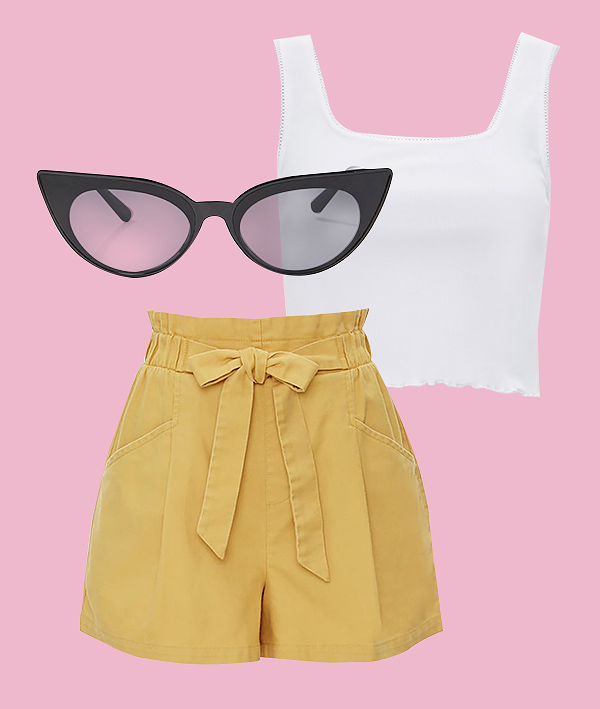 We're now balls-deep into the so-called "dry season" here in the Philippines and the heat index in some parts of the country has hit as high as 49°C—yes, this is the bad place. In response to the scorching weather, you may have opted for some skin-baring outfits on the daily—you might have been saving them for the beach or a tropical getaway, but rocking them on your balcony as you sip a homemade iced coffee works, too. Blasting the AC all day is neither budget- nor environment-friendly, so wearing breezy outfits at home seems like a good enough alternative for now.
All Dressed Up Just to Sit on the Couch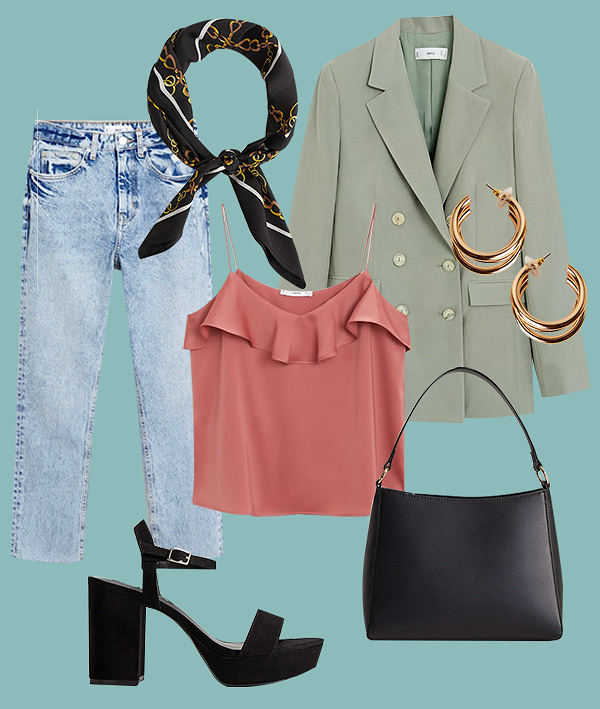 ADVERTISEMENT - CONTINUE READING BELOW
The irony of staying home is that your closet is almost always within reach, and yet you can't quite dress up the way you used to—we're sure you miss the therapeutic ritual of choosing different outfits every day and getting ready to look your best. So if you've dealt with that separation anxiety by putting on a full glam outfit head to toe (including shoes and accessories), don't worry because you are not alone. Feel free to do your hair and makeup, too—it may just help lift up your spirits. Who says you can't look on-point when chilling on your couch and binge watching your fave K-Drama series?
Who Needs Pants?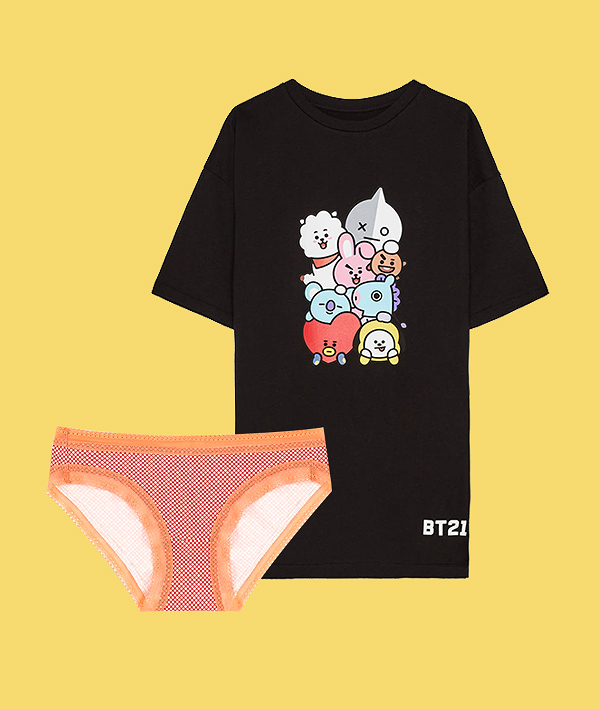 If you prefer to spend some days cooped up in bed alone, we're sure you've had this thought: Why should I even put on pants today? Not only do they add an extra layer to your outfit (thus raising the chances of sweating), but they also add more to your laundry load and who needs that? A comfy tee and undies are probably enough to cover up all the, er, necessary places—societal standards be damned. Alternatively for dudes, you may be opting for the shorts-only look because who needs the restriction of a shirt when you can walk around with your back hitting the breeze? Either way, we support the minimally clothed lifestyle.
ADVERTISEMENT - CONTINUE READING BELOW
Nothing But a Towel for Hours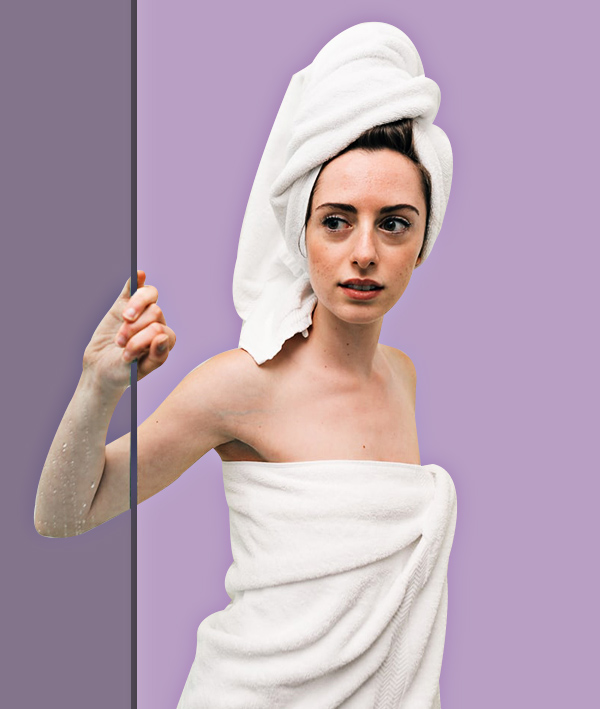 Picture this: you just got out of the shower, all wrapped up in towels, feeling fresh and clean. Instead of getting dressed, you find yourself lying on your bed, perhaps scrolling through your IG feed or mindlessly watching an old sitcom. All of a sudden you realize it's two hours later and you're still in your towels, hair and skin completely dry. Don't lie, you've done it, too! But no shame, if you're comfy and at peace, then we're all for it.
When You Just Don't Give an F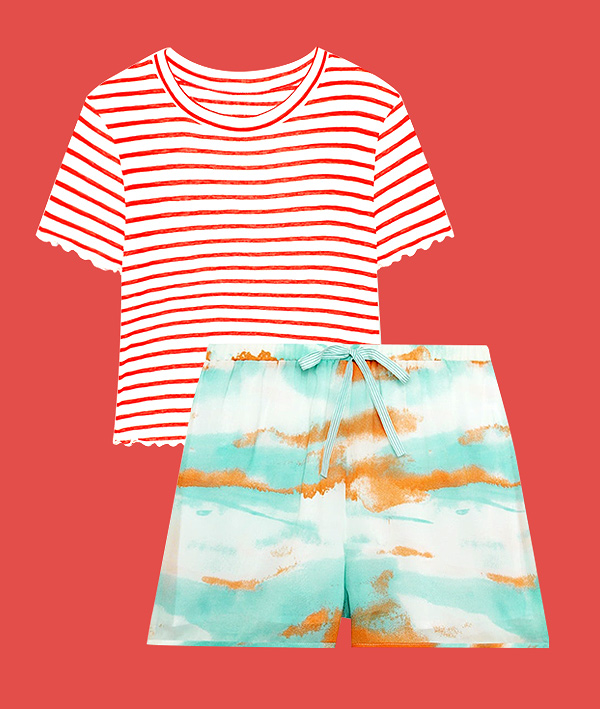 ADVERTISEMENT - CONTINUE READING BELOW
While some may still spend time at home wanting to look on-point, you may be part of the population who just doesn't care what they look like. No one's going to see you, after all, so why bother? Go ahead and put on that old, hole-filled, fraying shirt you've had since grade school and those bottoms that don't even match. Meanwhile, leave your locks as tangled and unkempt as you please while all the hair on your body grows to new, unexplored lengths. Bathe whenever you please—could be tomorrow, could be next week, who knows? The point is: You can worry about looks when the quarantine is over.
The "Presentable Enough to Pick Up a Package From the Door" Ensemble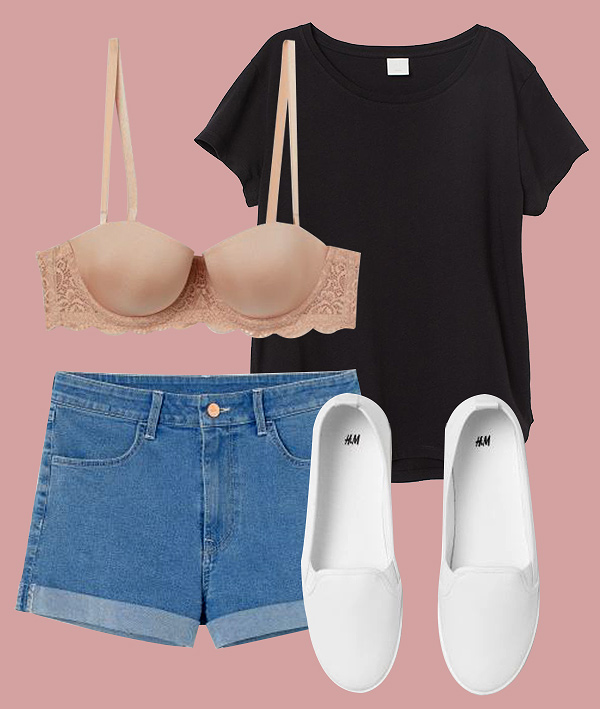 Oh, the effort it takes to pick up your newly delivered package from your doorstep. Now you need to look human enough to not freak the courier out. For most of you, this probably means just grabbing whatever basics you can find sitting atop your closet—presentable enough to be seen by strangers, but not too nice that it would be a waste to throw in the laundry. If you're living in a condo, this task may come with the added hassle of putting on a pair of shoes for your trip down the elevator—slip-on sneakers would probably be most convenient, never mind the socks. Of course, the one thing you've been dreading the most: you have to put on a bra.
ADVERTISEMENT - CONTINUE READING BELOW
Jammies All Day Every Day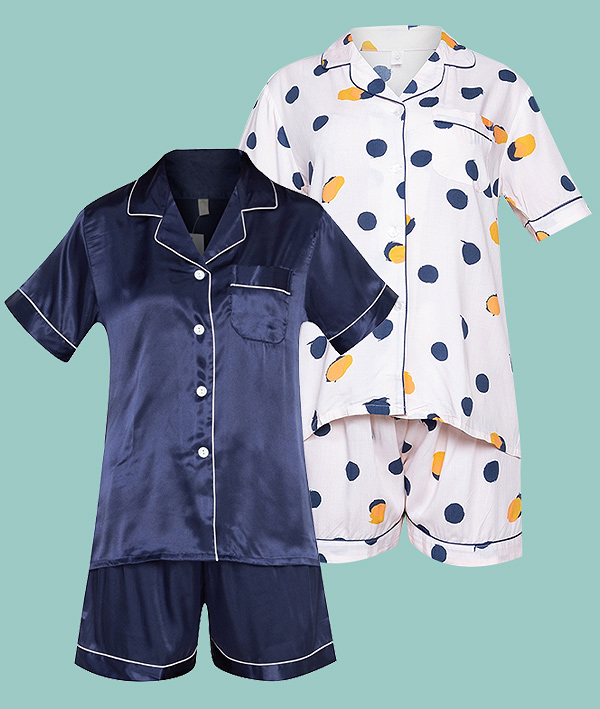 Normally, when you wake up in the morning, the expectation is to change out of your pajamas and put on something suitable for the day depending on where you may be headed. But since these days, no one's really headed anywhere, just chilling in your jammies all day seems like a viable option. Before you know it, it's night time again and the only thing left to do is take a shower, slip into another pair of pajamas, and repeat the cycle over again the next day.
Share this story with your friends!
---
Help us make Spot.ph better!
Take the short survey
Load More Stories