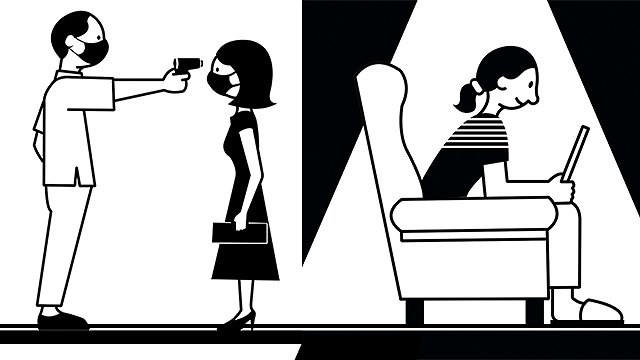 (SPOT.ph) With the enhanced community quarantine in effect in Metro Manila and most parts of the Philippines since 12:01 a.m. on March 17, local theater companies had no choice but to shutter venues and cancel productions. A couple of shows, The Band's Visit by Atlantis Theatrical and Anna in the Tropics by Repertory Philippines, had to close the curtain before opening weekend—set design and lighting already in place and actors all prepared for their roles. Even with the possible lifting of the enhanced community quarantine, theaters, cinemas, and concert venues—with their nature of gathering a crowd—will be the last to reopen. 
ADVERTISEMENT - CONTINUE READING BELOW
In fact, the Cultural Center of the Philippines already announced that they're shuttering the multi-storey art hub in Pasay City for the rest of the year, including activities for their 50th anniversary celebration in September. In the international theater scene, theatrical producer Cameron Mackintosh predicted that stage productions in the West End and on Broadway are unlikely to open until 2021. And even then—until a vaccine for COVID-19 is discovered, measures to quell the spread of the virus or prevent any reinfections will still be followed. 
Also read:
10 Ways Metro Manila Transportation Will Change After the COVID-19 Pandemic
10 Ways Traditional Shopping Will Change After the Pandemic
Theater-going will see a major shift after the pandemic, and here are our predictions: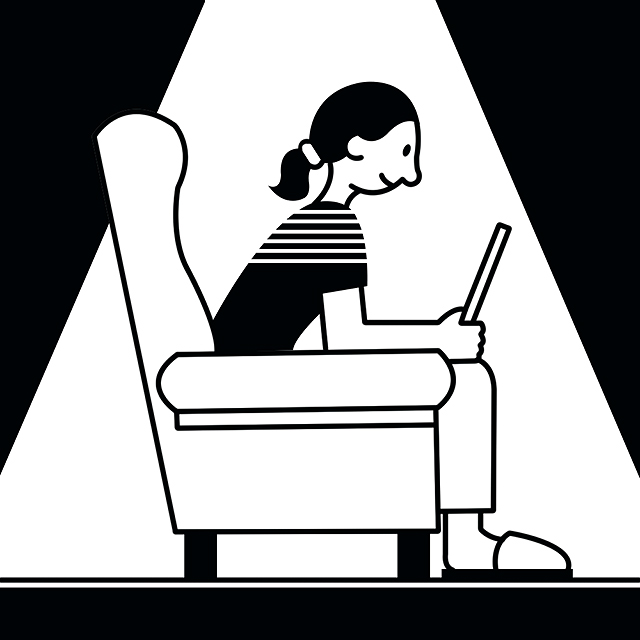 More shows will be viewed online
With everyone stuck at home during the quarantine, theater companies started beefing up their digital libraries and uploading recorded clips of previous performances on YouTube or Facebook. Others have come up with online dramatic readings, improv theater sessions, and script swaps via teleconferencing. Virgin Labfest 2020, which is now under the artistic direction of JK Anicoche, is taking on the huge challenge of delivering the much-awaited theater festival completely online come June. 
We will be seeing more experimental theater
If there's anything that's constant, it's the fact that creatives love pushing the envelope. We've already seen this in how theater groups have adapted to the absence of physical venues. But we're excited about what people in the industry will come up with beyond your usual live readings and online musical concerts.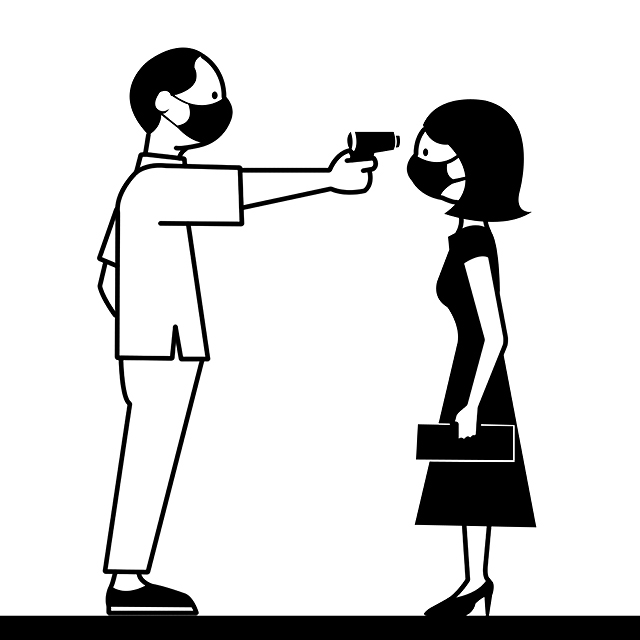 ADVERTISEMENT - CONTINUE READING BELOW
Temperature check will be part of the pre-show routine
Regular theater-goers know that it's best to come to the venue 30 minutes prior to a show, giving one enough time to make a quick bathroom run before a no-intermission play, check out the available merchandise, and look for seats. When the theaters reopen post-COVID-19, you may have to come at least an hour before curtain time to beat the long lines for temperature check by the entrance. 
Bottles of alcohol will be found front of house
Aside from your pre-show drinks! Most theaters have what they call front of house—ranging from either a table where you claim your reserved tickets to a foyer where cocktails are served. Pretty soon, bottles of alcohol will also be a staple in these areas.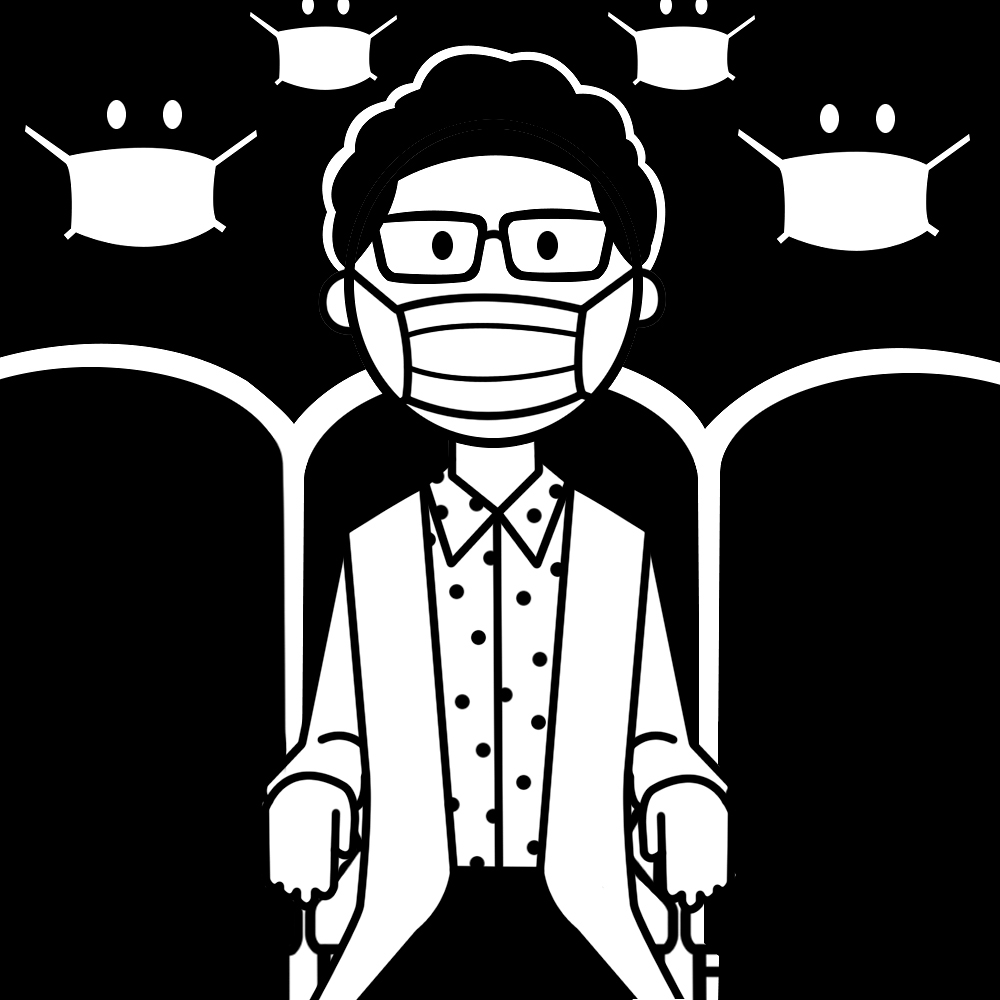 ADVERTISEMENT - CONTINUE READING BELOW
Face masks will be required
While people wearing face masks in public is the norm in Japan, China, and Korea, we were only recently introduced to the practice this year—first, when Taal Volcano erupted in January; and second, when the first case of COVID-19 was recorded immediately after. It would be hard to watch thespians singing and acting while wearing masks over their mouths, so we're assuming this will only be required of the audience. 
Onstage scenes will be affected
As audience members who want nothing but the safety of our favorite artists, we dare say that kissing scenes will be avoided as much as possible. Performing with masks may be off the table (unless, maybe, it's The Phantom of the Opera's Masquerade scene), so avoiding close contact with fellow artists may be the only way to avoid getting infected. We're kidding, of course—or maybe not? 
ADVERTISEMENT - CONTINUE READING BELOW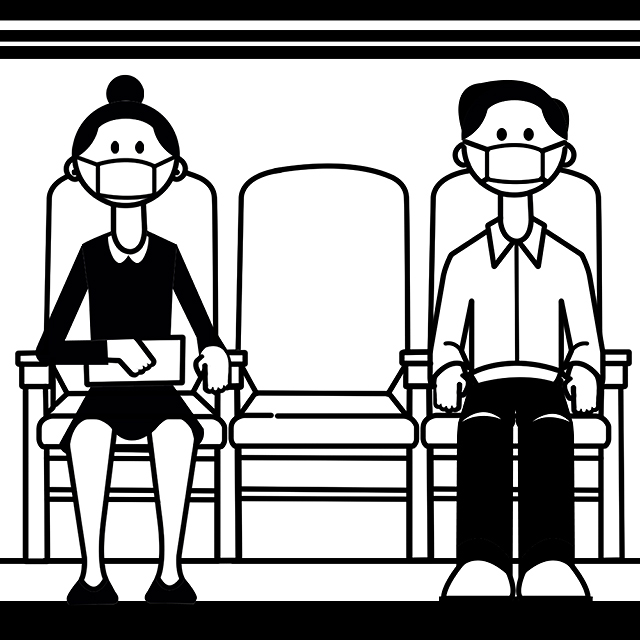 Audience members will be placed one seat apart
Since COVID-19 spreads among people in close contact, maintaining a distance of at least one meter was one of the major rules followed during the pandemic. This could still be true once the theaters open, with people placed one seat apart for good measure. 
ADVERTISEMENT - CONTINUE READING BELOW
Meet-and-greet sessions will be restricted
Right after curtain call, actors rush to the theater entrance (via back doors, of course) to greet audience members. This is also a chance to shake hands and take photos with the artists who have done incredibly well during the run. With the recommendation of physical distancing, this theater practice will be avoided for safety reasons.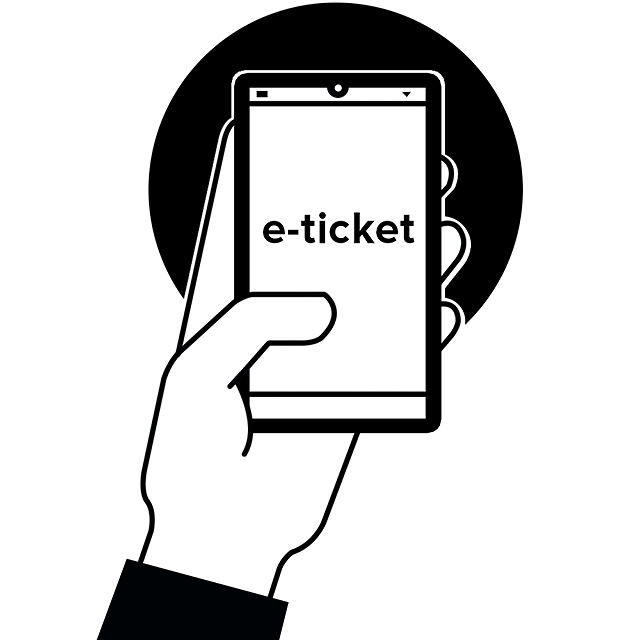 ADVERTISEMENT - CONTINUE READING BELOW
Physical tickets will be a thing of the past
Studies reveal that the virus causing COVID-19 can remain for several hours and even days on surfaces, most especially plastic, stainless steel, and glass. The pathogen has a lower chance of survival on paper, but it's not worth the risk—especially since it can survive far longer on your hands. E-tickets, which you can buy online and flash at the front of house from your phone to minimize physical contact, will likely be the "new normal" when the curtains are back up. 
There will be fewer international shows
For the time being, at least. Touring theater companies often schedule their productions per region or per continent for practical reasons. Disney's The Lion King, for example, made stops in Singapore, Korea, and Taiwan after wowing the Manila crowd in March 2018. Touring shows will have to consider travel restrictions across Asia, even if that means passing up visiting the Philippines if nearby countries are still at risk for COVID-19.
ADVERTISEMENT - CONTINUE READING BELOW
Share this story with your friends!
---
Help us make Spot.ph better!
Take the short survey
More Videos You Can Watch
Load More Stories